The cost of building a home gym may vary drastically, and it mostly depends on factors like flooring and the equipment you opt for.
I had two home gyms throughout my fitness career and even advised some of my close friends when they decided to build one for themselves.
Moreover, I spent over 15 hours researching the average price of a home gym, considering different factors, including equipment, design, and flooring options.
Quick Summary
Building your home gym varies and can cost as much as $15,000.
The most important factors related to the price are remodeling, flooring, and gym equipment.
An average gym membership costs between $20 and $60 per month, which isn't the best option budget-wise looking into the future.
How Much Does It Cost to Make Your Own Home Gym?
It costs around $300–$15,000 to make your own home gym. The cost of building it depends highly on the type of gym and equipment selection.
The average home gym cost is around $2,000. In addition, the price will fluctuate depending on your training goals and how complex the gym setup is.
Some people consider a couple of dumbbells and a barbell for a home gym, and some go even further by purchasing cardio equipment like assault bikes and doing whole floor installation.
Based on what you want to see in your home gym, equipment-wise, the price will differ.
Home Gym Cost Factors
You will likely need to modify your basement or garage to use your home gym as a long-lasting replacement for a gym membership, which will significantly increase the total price.
However, if you are looking for a simple yet effective home gym with a few pieces of equipment, the cost of building your home gym will be much lower.
Now, let's go over the most important home gym cost factors.
1. Basement or Garage Remodel
For a total basement or garage remodel, you should expect to spend between $5,500 and $33,500.
This will include installing plumbing and heat, refinishing, and adding electricity.
The average basement remodeling cost is $12,000–$33,000, and garage remodeling costs $5,500 to $24,000 [1].
2. Flooring for Your Gym
To replace your flooring, you should expect to pay anywhere from $750 to $3,900. To know the exact price, you must know the type of home gym flooring.
Here are the costs of different flooring types:
Carpet: $800–$2,800
Rubber: $800–$2,300
Polished concrete: $1,500–$3,800
3. Subflooring
If you want to repair or replace your subflooring, it will cost anywhere from $400 to $3,000.
Subflooring is essential if you are using heavy gym equipment. Consult a structural engineer to know if your space can bear heavy weights.
4. Lighting Products and Installation
Always aim to choose the location for your home gym where natural light can enter during the day.
If that is not possible, buy light fixtures, which will cost anywhere from $100 to $1,000 to install.
The best option for artificially lighting your gym is recessed LED light fixtures because they are the closest to recreating sunlight.
In addition, they heat up less than standard lighting.
5. Electric Wiring
Electrical wiring costs anywhere from $3 to $5 per square foot.
Install these electrical wires to have enough outlets close to your electric workout equipment.
You should have enough amperage to support the machines.
If you need more power, you can replace or upgrade an electrical panel, raising the costs from $500 to $2,300.
6. Mirror Hanging and TV Installation
Installing mirrors will cost anywhere from $150 and $500.
Every gym member knows the importance of having a mirror that makes you look bigger.
In addition, while unnecessary, buying and installing a new TV will cost around $1,000.
7. Air Circulation (HVAC or Fans)
HVAC (heating, ventilation, and air conditioning) units usually cost anywhere from $5,000 to $10,000.
However, consider installing a ceiling fan for around $300.
That said, basement gyms may cost more as you need to install a dehumidifier, which can amount to anywhere from $1,300 to $2,800.
8. Gym Equipment
The average cost for a piece of gym equipment is around $90. This number can vary dramatically depending on the type.
The following section will cover everything you need to know, gym equipment-wise.
What Equipment Do You Need to Build a Home Gym?
To build a home gym, you need equipment like an Olympic barbell, a squat rack with a pull-up bar, weight plates, a bench, exercise bikes, and a conditioning device such as a rowing machine or an air bike.
Keep in mind that this is what a typical home gym will have from an equipment standpoint.
Exercise bikes, rowing machines, or air bikes will enable you to work on your conditioning.
In addition, Olympic barbells are a piece of essential gym equipment, and you can perform anything from squats, deadlifts, rows, and bench presses with them.
Weight plates and a bench are essential.
However, there is a myriad of other tools which you can add to your home gym.
For example, dumbbells and kettlebells are the first thing I add because of their versatile use.
They don't take up much space. You can add treadmills, lat pulldowns, and sleds based on your goals.
How Much Does Home Gym Equipment Cost?

Home gym equipment costs around $90 per piece. However, the equipment price varies depending on your workout desires and brand.
You should expect to pay anywhere from $50 to $5,000 for a single unit of equipment for your home gym.
Here is the list of average home gym equipment and their prices:
Barbell: $50–$800
Dumbbells: $25–$400
Kettlebells: $25–$400
Bench: $100–$1,000
Plates: $45–$300
Medicine balls: $30–$150
Rowing machine: $600–$1,200
Exercise bike: $300–$2,500
Treadmill: $400–$1,500
Squat rack: $300–$2,000
Elliptical: $300–$2,000
Yoga mat: $20–$150
Resistance bands: $20–$80
"But the main reason I wanted my gym was to play my music! The gym cost me about $200,000, and it's more important than the house to me."

- Ronnie Coleman, Eight-time Mr. Olympia
Home Gym Costs by Type
You can build a specific home gym depending on your goals and fitness/sports background.
Different gym types require unique setups and related equipment. That's why the price of building a home gym will vary too.
Let's go over the most popular home gym types and their prices.
Pilates Gym
Building a pilates home gym typically costs between $100 and $1,000.
This price range will cover only essential equipment needed for pilates.
Some of those are a stability ball, exercise mat, resistance bar, dumbbells, hand weights, and a suspension training kit.
However, if you want a more advanced form of pilates, consider buying a more sophisticated apparatus such as a Pilates reformer.
That usually costs around $2,000, but the final price depends greatly on the brand.
Yoga Gym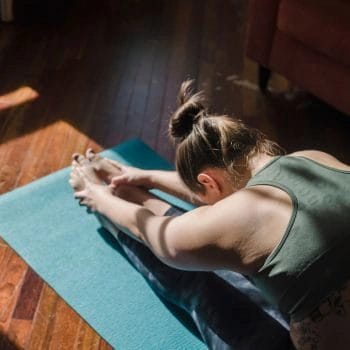 Setting up a yoga studio will cost you $15 to $180. This price range covers equipment like a yoga mat and yoga strap.
Yoga is a unique way of exercising your body, and it doesn't require much equipment like many other forms of body training.
In addition, you don't need to do any remodeling work in most scenarios.
However, you should be prepared to spend some extra bucks for a more advanced setup with a Bluetooth speaker, fan, and mirror.
Calisthenics Gym
A full-time home calisthenics gym usually costs between $200 and $1,000, and the single equipment unit is between $10 and $500.
An average home gym for calisthenics will include dip bars, a pull-up bar, and resistance bands.
However, if you want a more advanced setup, you should be prepared to spend extra money on a top-rated weighted vest, our recommended gymnastic rings, and a quality weighted dip belt.
Weight Lifting Gym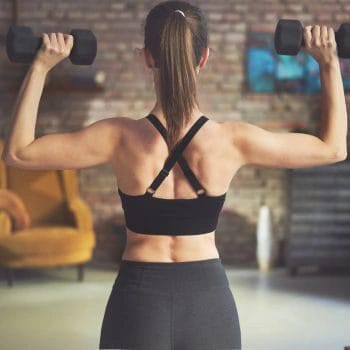 Weight lifting gym is one of the most common home gym setups, typically costing between $580 and $5,000.
Basic equipment for lifting weights costs around $10, but the price can vary depending on your needs and the type of training you want to perform.
Some standard weight-lifting equipment includes free weights, dumbbells, kettlebells, barbells, plates, a squat rack, and a bench.
CrossFit Gym
To build a CrossFit gym at home, you will need equipment like weights, bars, squat stands, rings, pull-up bars, jump rope, AbMat, dumbbells, kettlebells, medicine balls, etc.
This CrossFit home gym costs anywhere between $1,500 and $4,000.
Mini-Gym for Home
This particular home gym type allows you to perform simple workouts, and it usually includes the following:
Kettlebell or dumbells
Yoga mat
Small exercise bike
You can buy gym equipment for a mini-gym for under $500 as a great place to start.
Home Gym Prices by Brand
Another option is buying a gym unit instead of each piece of equipment separately. These highly brand-dependent gym units can cost anywhere from $200 to $6,000.
Let's go over the most popular brands on the market and see how much their gym equipment costs:
Hoist Fitness: $1,600–$5,000
Bowflex: $450–$1,700
Impex: $250–$1,800
Weider: $200–$500
Titan Fitness: $300–$1,900
Tuff Stuff Odyssey: $1,000–$2,000
Precor: $1,250–$2,400
TechRod: $800–$1,700
Iron Grip: $3,000–$6,000
Remember that some brands' higher gym equipment prices may indicate higher built quality.
However, that's not always the case. I always recommend doing individual research on the topic before spending much money.
"If you've got the space and a bit of a starter budget, you're in luck. Building a home gym isn't as hard or as intimidating as it might sound. When you're working out at home, you don't have to deal with the potential drawbacks of commercial gym fitness life."

- Alex Polish, Certified Personal Trainer
DIY Home Gym Construction vs. Hiring Professional Contractors
Hiring professionals is the best choice if you are completely remodeling a particular part of your house.
In addition, some gym equipment will come unassembled, and you may need more time to assemble and move it yourself.
If you don't have enough technical skills to build your home gym alone, hire a sports equipment service to save time and avoid damaging the gear.
FAQs
Yes, a home gym is worth it. Having some extra equipment at home can save you on days you are short on time and not have to pay for a gym membership.
How Much Does Leasing Gym Equipment Cost?
Leasing gym equipment costs between $60 and $100 per month per item. This price is for stationary bikes, commercial treadmills, and ellipticals.
Is Working Out at Home Cheaper?
Yes, working out at home is cheaper. In the long run, a home gym will save you time on bad traffic and crowded gym days and save money by not being required to pay for a gym membership.
How to Cut Costs for Building a Home Gym?
As we've mentioned, building a home gym costs $300–$15,000, but you can find ways to cut costs.
The first step to cutting costs for building a home gym is to decide which home gym type you want.
Then, you must come up with all the equipment for your home gym based on how much space you have and your exercise goals.
To save money while buying quality products, check out our recommendations on the best compact home gym machines.
Let me know how much you plan to spend building your first home gym.
---
Reference:
https://www.familyhandyman.com/article/basement-remodel-cost/
Was this article helpful?