FTC Disclosure: This post contains affiliate links. We receive customer referrals fees from companies on this website/post. All data & opinions are based on our experience as a paying customer or consultant to a paying customer.
As a health and fitness instructor, there is one thing that has stood out for me the most in the last ten years.
It's the sheer volume of gadgets and programs that are making it easier than ever for people to become healthy and improve their overall wellness by way of a diet.
When you type "weight loss app" into the App Store, there are two things that will always appear near the top: Noom and WW or Weight Watchers.
And for the purposes of this post, we have done some extensive research into what users are actually saying about them.
Let's settle this debate of Noom vs Weight Watchers and find out which one has greater success.
What is Noom Coach?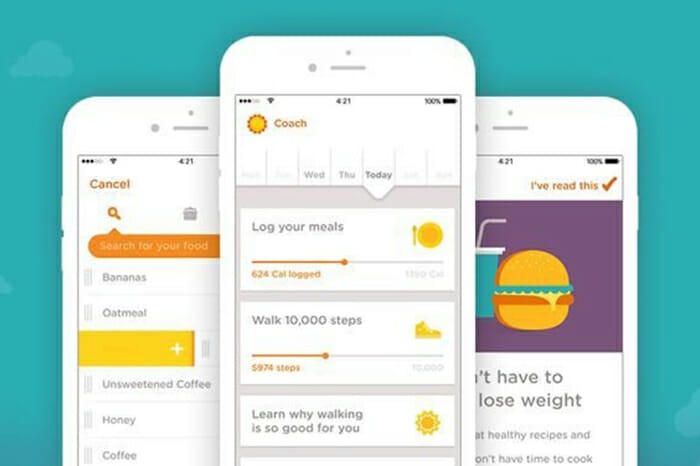 Noom Coach is an application for your smartphone that provides you with a personal coach and fitness program while helping you track your calories, create meal plans, and discover recipes through their unique approach. It's a good way to jumpstart your weight loss journey.
The app itself is free to download, and there are a lot of features available for free. You can get started by signing up using your email address.
The designers claim that just using the free features alone daily will take you a long way towards helping you lose some unwanted fat in just a few weeks.
And the user reviews definitely support that. However, what the majority of reviews highlight the most are the benefits they get from using the coaching service through its weight loss program.
You can directly interact with them, ask for clarifications, and get advice and an approach on how to improve your healthy diet and fitness program. The creators claim that as you plan and record your daily food intake, the app and your coach will come up with new ideas to make improvements in no time.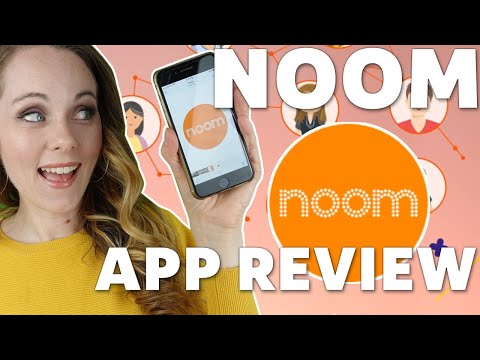 Basically, for a monthly payment, you are assigned to a real human dietician and nutritionist who gathers some basic information about you and your lifestyle.
Because of their different approach, there are a lot of users who specifically report that this service is helping them stay motivated daily to lose weight, especially since the whole idea is to reduce calorie intake, rather than limit your actual food choices.
Food choices are categorized by color: green foods (fruits, veggies, whole grains) are preferred while red foods (fatty or processed items) are discouraged.
Read our full review on Noom here.
What is Weight Watchers?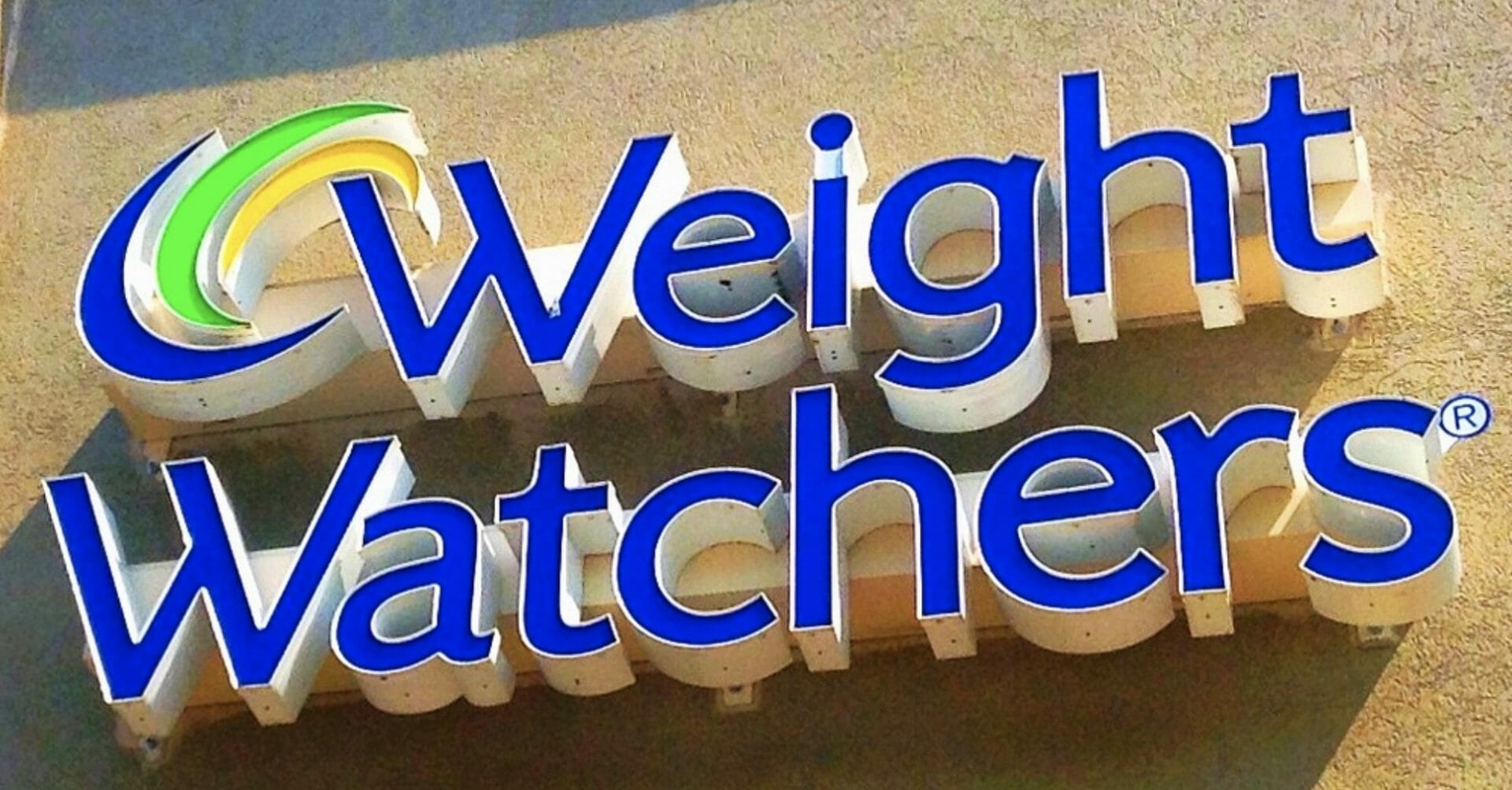 It is a health, fitness and weight loss program based on a point system that aims at helping a person to lose weight in a sustainable way.
And of course, WW International Inc. also has a smartphone app that makes it easier to track the food you eat and the exercise program you perform.
It also helps you find restaurant-quality recipes, according to the information on the company website.
It's a service that has been around since the 1960s (I know, hard to believe), and it's based not so much on draconian approach where you're absolutely forbidden to eat certain things. (1)
Instead, a portion of every type of food is assigned a certain number of points. And on any given day, you have an allocation of points to stick to. You can have that slice of pizza at lunchtime, but then your dinner has to be lower points.
It's a proven concept with millions of enthusiasts finding it easy to implement, but it should not be confused with a pure calorie counting system.
You can watch the video below to learn more: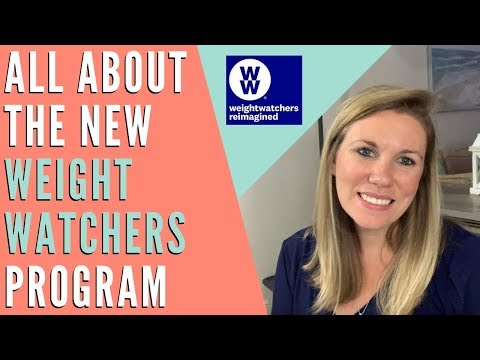 Comparing Noom and Weight Watchers
Here at Total Shape, we try to avoid providing you with biased opinions. Depending on who you ask on the team, you'll get a different recommendation between the Noom vs WW weight loss or fitness program apps.
So, we decided to take a more objective look at the reported features along with thousands of user reviews, and see if we could figure out which option is the better one so that you won't waste your time.
Based on a few categories, we created a simple to follow point system to find out which one would be a better option.
1. Calorie Tracking: Winner = Noom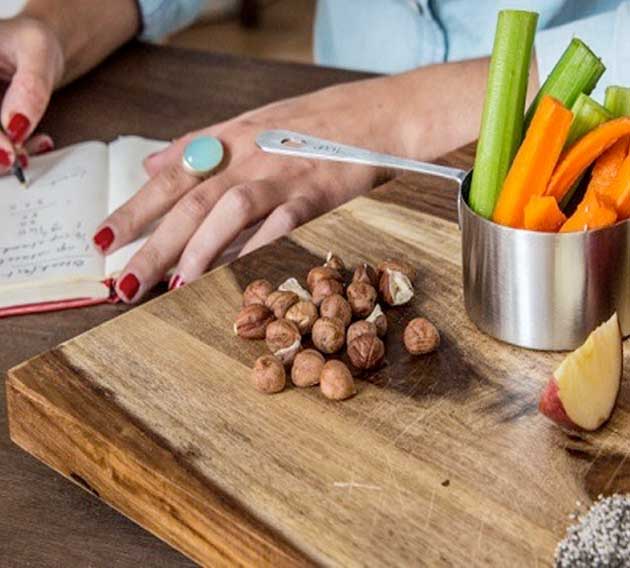 The concept of calories in and calories out is easy to understand; essentially, with calorie counting, you want to make sure you burn more energy than you consume, and as a result, you'll lose weight and achieve your fitness goals faster in just a matter of weeks. (2)
Noom claims to have an easy way of searching for different types of food and ingredients and then entering the amount you eat.
With millions of different meals in the database, the company claims to have every possible meal covered, so you won't spend so much time to plan for your next meal.
Weight Watchers' digital plan, on the other hand, doesn't track calories as such, but rather a set amount of points for everything you eat and drink daily.
Some people find this digital plan on the WW app an easier concept to work with, but given the positive reviews for the former, there does seem to be a shift towards working with traditional caloric measures.
So, because it actually tracks your calorie progress, it's a 1-0 lead for Noom.
2. Free Trial: Winner = Weight Watchers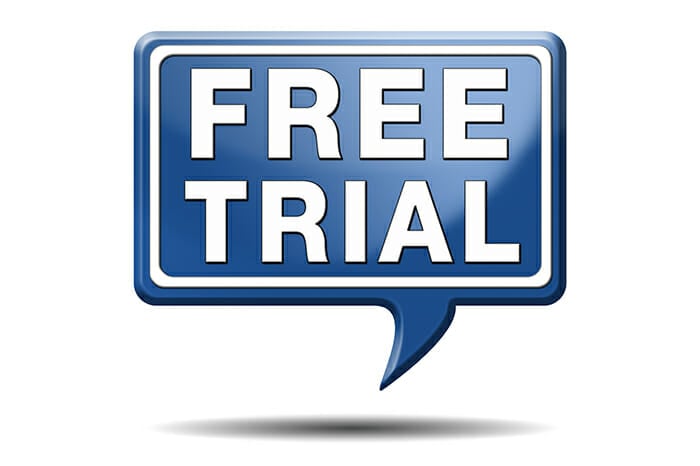 Both services heavily advertise the fact that you can opt for a free trial period. We'll get to the price further down, but when you make a considerable investment in your health, then it's always good to try before you buy.
Noom currently has an offer where you get the first 7 days (or 1 week) of their personal coaching program for only $0.50 where you don't get billed the full amount if you cancel within 7 days.
You'll have full access to the personal coaching program, and a lot of reviewers commented that this provides a good start to creating new healthy habits that will help with healthy weight loss.
Weight Watchers works on and offer a per month subscription as well, but the company advertises that you can sign up for the program for free on the first month. This is a really good way to give it a test run and see how the point system works for you in modifying your food habits.
For this reason, it's a win for the latter, as you receive a full month of free trial rather than just two weeks, so the score is now 1-1.
Related Post: Is Noom Free?
3. Support: Winner = Weight Watchers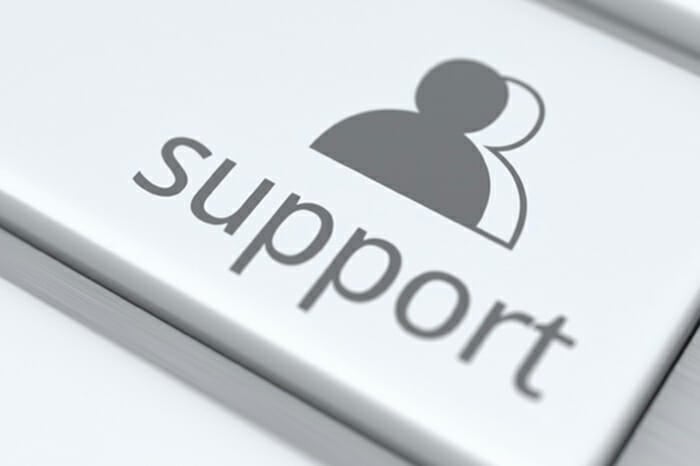 From all the Noom vs Weight Watches reviews we looked at, making a decision on support was a particularly tight call.
Many have complimented the support being offered for everything, from setting achievable goal weight,  getting you into the mindset and approach of sticking with the programs, and sustaining the healthy habits for long term.
We tested out the Noom support service, and questions were answered within 24 hours or less.
There's also quite an active Facebook group where you can follow and reach out to other users for any difficulties you're having.
Because Weight Watchers has been actively helping its users achieve a healthier life for over 50 years through their weight loss program, they have built up a huge community and support service.
There are countless official and unofficial forums, and the Facebook groups and communities are extremely active as well. I personally think that having an active community is crucial in developing healthy habits that may help with weight loss.
Purely based on the experience and size of the support community, it's a win for Weight Watchers, with a current score of 1-2.
4. Coaching: Winner = Noom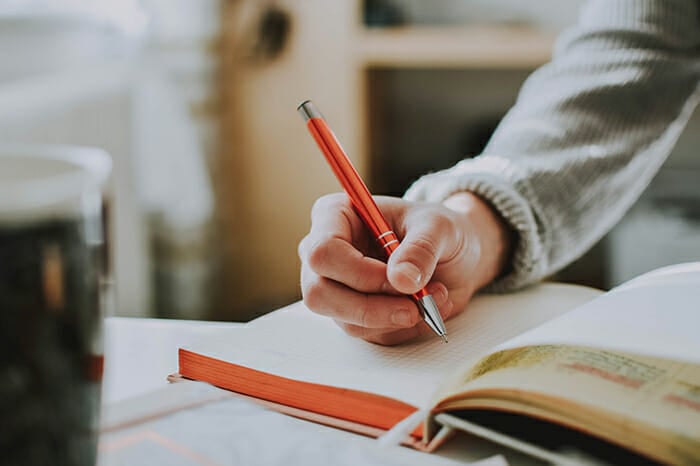 In both of the services, you can pay a subscription to have a personal coach help you along your way.
It's around this real human dietician that Noom has built its entire concept, and from all the list of competing services we can find, it does look like they were the first to implement such a link from the app to a real human being.
Customers are very positive about the advice, motivation, and program that they receive from the dieticians. They feel more motivated and focused.
Countless users point to the motivational aspect as the key to finally succeeding.
While the original Weight Watchers program was based on meeting up in person with other dieters, the app now allows you to connect with a personal dietician as well.
From what we have read in the reviews, there are some mixed opinions about the accessibility, with some people saying they had long delays in receiving responses.
Maybe it was just initial teething problems that were reported, but for this reason, we're giving the point to Noom, and the score is now 2-2.
5. Ease of Use: Winner = Noom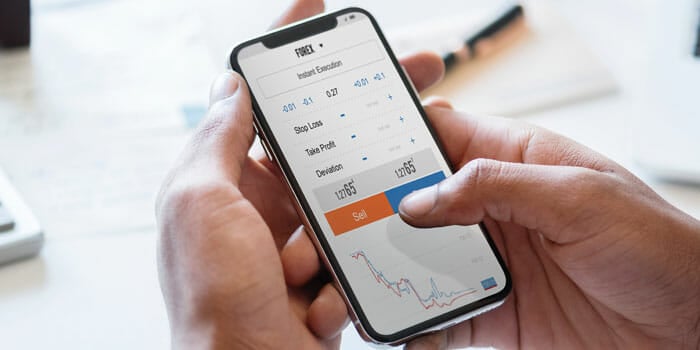 Achieving weight loss goals is never an easy task, but at the same time, keeping track of your food intake and daily activity should not come down to a pen and paper.
I remember days when that was the only way to do it and then I would spend hours per week on a calculator to work out what it all meant.
Now, rather than consult a human usability expert to tell us which is the better-designed app, we looked through reviews that specifically mention how easy or difficult it is to use the apps for weight loss programs.
In the Weight Watchers app you can search for different dishes, along with other official products, and then enter how much you ate of them. There is also a barcode scanning feature, but a lot of people reported having difficulty with it returning the correct products.
Noom users, on the other hand, are very positive in their reviews highlighting how easy it is to find things, especially with the search results returning meals that you have previously added on other days. What a time saver!
It almost seems like the app learns what you regularly eat.  Based on those reviews it's now a 3-2 lead for Noom.
6. Price: Winner = Noom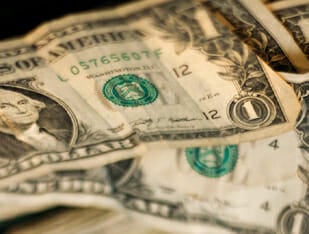 The good thing is that both services of Noom and WW advertise personal coaching so we can actually compare the prices and say that they represent very similar offers. Also, both apps are available for free with several features being usable even without a subscription.
Let's start with Noom. According to the latest offers on the company website, the monthly subscription and program is $59.99, but you can get a very generous annual plan for $199.
For Weight Watchers, the personal coaching service is $54.95 with the first month free if you sign up for 6 months. That's about $13.75 per week. However, there are currently no discounts, so a personal coach will work out to be considerably more expensive in the long run.
So, purely on price per month, the former gets another point, and with a score of 4-2.
Noom is clearly the winner.
The best thing about the Noom app is that it encourages eating real, whole foods and recommends more nutrient-dense meals and snacks as often as possible.

- Jaclyn London, Registered Dietician
You may also like:
FAQs
​How much is Noom per month?
The Noom weight loss app and coaching service costs $59.99 per month with discounts available for longer subscription periods. The app itself is free, and there are a lot of features that you can use to guide you towards your health and weight loss goals. You can simply sign up using your email address.
​Is Noom app good for losing weight?
Yes, the Noom app is a good app for losing weight because it aims to focus your attention on what you eat. Yo still have to exercise and plan regular workouts at the gym to get to your goals, but fixing your diet is one of the most important factors to get right if you want to lead a healthy life.
How much is Weight Watchers monthly?
The monthly subscription fee for the basic Weight Watchers service is $19.95 per month and with the coaching added, in the fee goes up to $54.95.
​What is the purpose of Weight Watchers?
The main purpose of Weight Watchers is to guide and help you lose weight while still eating delicious food choices that you enjoy. The company aims to help you better understand what foods are good and bad, and then assigns points (ie zero point foods) to each one. Weight loss is then achieved by limiting how many points you can consume per day.
What foods are free on Weight Watchers?
The healthy food choices on n Weight Watchers are categorized into free foods (or Zero Point foods), and these include non-starchy fruit and veg, fish, skinless chicken breast, beans, and lentils. Essentially, these are foods that are assigned zero points on your daily tracking and most dieters comment that it's the zero point foods that help them avoid hunger throughout the day.
Note that the zero point foods are not calorie-free. Instead, they are low-calorie, nutrient-dense food like whole grains that Weight Watchers encourage you to eat to keep your weight loss goals at bay and develop healthy habits in terms of food consumption. They are assigned zero point in the WW app.
​What do you eat on Weight Watchers?
On Weight Watchers you eat the food you love, just in smaller portions. The points system forces you to trade things like sugary snacks for a smaller lunch. It's not about getting you to change what you eat, but more about the proportions of the foods being eaten.
Noom Coach versus Weight Watchers: Who Won?
The most direct path to achieving weight loss goals, becoming healthy and living a more fulfilling life is always a mix of meal plan and exercise.
While fitness coaches like me can help you at the gym, staying focused at home and on the go about the food you eat can be more difficult.
Based on the research we have done on the Noom vs WW debate, both on our own and by engaging with countless users in fitness and diet forums, we have concluded that going for Noom is the better choice especially if you're aiming for a high success rate on your weight loss journey.
You can download the app for free and sign up for a 7-day trial for $0.50 to find out how much fat you could burn in just two weeks.
Read about some Noom Success Stories here.
Our #1 ​Recommended Health App
About the author
You may also like