80-Year-Old Powerhouse: Great-Grandma Gears Up for First Weightlifting Contest

Doreen Marshall, a 79-year-old great-grandmother from Winterbourne, near Bristol, is gearing up to compete in her first weightlifting competition when she hits the big 8-0.
A late bloomer in the fitness world, she only stepped foot in a gym in her 70s, thanks to her son Andrew's invitation.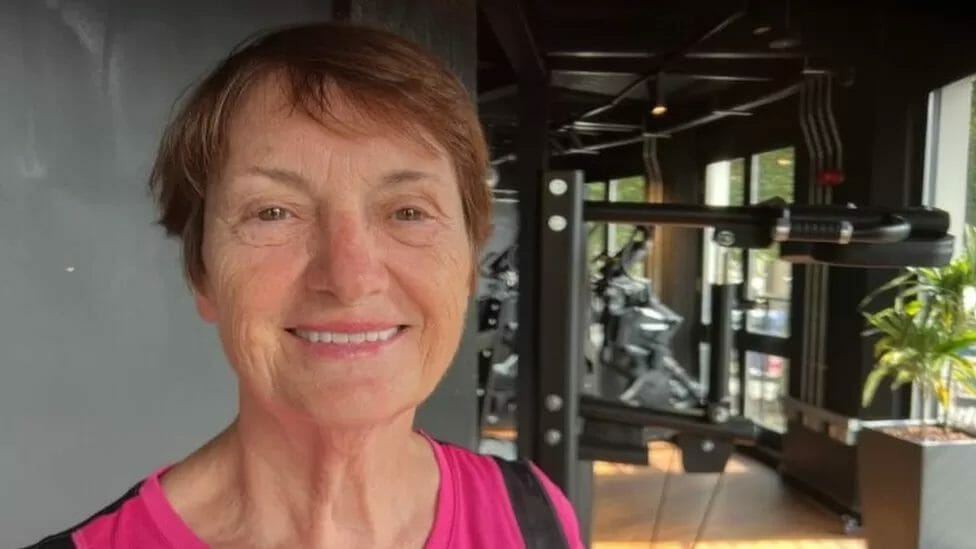 Marshall's fitness journey is a testament to the saying, "It's never too late to start."
She's not just lifting weights; she's also ticking off daring activities from her bucket list, like re-learning to ride a motorcycle and skydiving.
"I thought if I carried eight children and lugged shopping bags home all my life I must have good muscle strength and it looked fun," she said.
Her goal? To lift 80kg 10 times within 80 minutes—a feat often set for weightlifters over 70.
Marshall's story is a testament to the power of trying new things, regardless of age. "I've always been one for trying new things but I just didn't have the opportunity," she said.
Now, she's seizing every chance, proving that age is just a number for fitness.
Her journey is not just about personal achievement. She hopes to inspire women of all ages to challenge themselves and embrace new opportunities.
"I'm starting to get more goals and there's lots of things that I'd like to try. I'll grab any opportunity I can to do them," she said.
Marshall's story is a powerful reminder that it's never too late to start a fitness journey and that age is no barrier to achieving your goals.
So, whether you're 18 or 80, why not take a leaf out of Marshall's book and give weightlifting a shot? You might surprise yourself.
You May Also Like:
About The Author