I've read many Cognimax reviews, and people claim that this product is the best cognition support supplement. But is that the case?
I consulted with my dietitian concerning Cognimax reviews, benefits, ingredients, and side effects and decided to test it to see if it accomplishes what the manufacturers claim.
In this Cognimax review, I will give my honest review based on what I found after trying the product for 30 continuous days.
What Is Cognimax?
Cognimax is a soft gel herbal supplement that is claimed to assist cognitive abilities through improved learning, focus, and mood.
Youthful Health is the firm behind this product; however, we couldn't uncover much information about them.
We only know that they're located somewhere in the United States.
According to Youthful Health, Cognimax contains components that improve and sustain cognitive health in males and females of all ages.
Based on the manufacturer, this formula may improve memory, learning, attention, mood, attentiveness, focus, and brain health.
When considering Cognimax and its effectiveness, it is essential to evaluate its impact on cognitive health, cognitive function, brain health, mental clarity, cognitive abilities, and cognitive performance. As a cognitive health supplement, Cognimax aims to support and enhance these aspects of brain function.
How Does Cognimax Work?
Cognimax works by improving focus and mental clarity, while the natural plant elements function as antioxidants for the body and brain.
Cognimax is a natural product with no added chemicals, making it incredibly healthy and safe to use.
Cognimax's effects are also all beneficial to the brain.
The omega-3 fatty acids in Cognimax may also enhance blood flow to the brain, which aids concentration.
L-Theanine reduces weariness, provides mental power to the brain, and protects it against neurotoxins [1].
Cognimax Review: Ingredients

The following are some of the natural ingredients found in the Cognimax formula, although some reports hint at hidden ingredients.
1. St. John's Wort
St. John's Wort characteristics have been shown to benefit depression treatment by boosting mental clarity and boosting the supply of the brain neurotransmitters dopamine, serotonin, and norepinephrine. These neurotransmitters aid in mood enhancement [2].
However, be aware that this is the element that most consumers seem to react to.
St. John's Wort can interfere with digestion and make it difficult to fall asleep.
According to one research, it prevented stress and corticosterone-induced memory problems and dramatically enhanced recognition memory [3].
"St. John's wort is a nutritional natural supplement, not a medication. It is an effective antidepressant that may improve mood in those suffering from moderate to mild depression."

- Jeremy Wolf, Naturopathic Physician
2. GABA
GABA, amino acids produced naturally by the brain that aids in relaxation, helps to maintain the equilibrium of neurotransmitters, including serotonin, norepinephrine, and dopamine [4].
As a result, cognition and mental function may improve.
3. L-theanine
L-theanine, is an amino acid extracted from tea leaves and Bay Bolete mushrooms.
It has been demonstrated to improve attention, particularly in patients with some cognitive issues [5].
L-theanine amino acid impacts four key neurotransmitters: dopamine, GABA, serotonin, and norepinephrine.
These transmitters regulate attention, stress, excitement, and joy [6].
L-Theanine helps calm the brain, ease tension, and alleviate anxiety by lowering neuronal overstimulation.
This is why L-Theanine interacts well with stimulants such as coffee since it mitigates the impacts of stimulants that can cause jitters and overstimulation.
L-Theanine improves memory, focus, attentiveness to detail, information retention, and motivation.
A study of five randomized trials with 104 individuals associated L-theanine with lower anxiety and stress in people enduring stressful situations [7].
4. Vinpocetine
Vinpocetine is a periwinkle plant component that has been demonstrated to have neuroprotective properties.
This suggests it can prevent brain damage and enhance mental performance [8].
Some people have claimed increases in their learning and memory abilities due to using Vinpocetine.
5. Omega-3 Fatty Acids
This ingredient is essential for increasing focus.
The oil in Cognimax provides help with brain anti-aging, which aids in the prevention of dementia as well as other neurological issues [9].
Several studies have demonstrated that consuming Omega-3 supplements may enhance brain function in people with less severe brain diseases such as moderate cognitive impairment (MCI) or age-related mental impairment [10].
6. Huperzine A
Huperzine A is a natural chemical found to have brain-protective properties.
It is supposed to operate by inhibiting acetylcholine breakdown, which can boost memory and learning abilities [11].
7. Caffeine
Caffeine has been reported to boost students' attention and focus when studying.
Its Neurological Effects: Caffeine is a stimulant, which means that it may help awaken the brain and increase mental function.
It also functions as an MAO-B inhibitor (which relaxes blood arteries), making it more efficient in improving cognition [12].
8. L-Tyrosine
L-Tyrosine is a neurotransmitter that is demonstrated to boost mental activity and alertness [13]. It also aids the body's production of dopamine, which may improve attention and concentration when studying.
9. Ginkgo Biloba
It has been demonstrated that it has antioxidant properties and neuroprotective effects. This means better long-term health, with the impacts of aging warded off and increased hippocampal functioning [14].
It is commonly used to improve blood circulation and brain function.
Ginkgo Biloba has been demonstrated to increase cognitive functions by increasing blood supply to the brain. It is employed to treat blood problems and has cardiovascular benefits [15].
"There is some hypothesis that ginkgo may improve brain performance in healthy people. The findings of research have arisen to assertions that gingko biloba improves memory, concentration, and attention span. While taking gingko biloba may boost mental capacity, there are no certainties."

- Ansley Hill, Registered Dietitian
Benefits
Here are a few advantages of Cognimax:
Cognimax may increase memory and focus and enhance hippocampus and cerebrum functions.
It may improve mental health and clarity.
It purports to offer a neuroprotective layer against cognitive issues caused by aging and neurotoxins.
Many Cognimax customers noticed the benefits of acute focus after two days, but it took me around seven days to observe the results.
Pros
It may improve memory and focus
It can fight some of the symptoms of depression
It may enhance hippocampus and cerebrum functions
It may improve mental well-being
It may help to clear brain fog
It's a less expensive form of nootropic supplement
Cons
Its labeling is unclear and erroneous
It can cause side effects, including stomach upset and diarrhea
It does not offer free trials
Cognimax Side Effects
Before using it, like with any supplement, it is critical to be aware of potential negative effects.
I haven't had any negative side effects from using Cognimax.
However, there have been several internet complaints of headaches, dizziness, and stomach problems. It can also interfere with your sleep habits and make it difficult to fall asleep.
While most of these adverse effects are mild and subside independently, more serious side effects have been observed in rare circumstances.
Heart palpitations, panic, and convulsions are some of these symptoms.
If you encounter any negative effects while using Cognimax cognitive support, discontinue the usage and consult your healthcare provider.
How To Use It
You use Cognimax by taking two capsules daily with a glass of water. Cognimax is simple to utilize and live with.
To achieve the greatest effects, it is advised that you consume a well-balanced diet and exercise regularly.
If you wish to try it, take one pill in the morning and another in the afternoon.
You may always increase the dosage if you don't get any results.
Who Should Take Cognimax?
You should take Cognimax if you wish to improve your attention and support your memory, attentiveness, and alertness.
Cognimax is a nootropic supplement designed to support cognitive abilities, improve memory, and combat brain fog, ultimately promoting overall brain health and enhancing mental performance.
It contains modest stimulants, and most of its natural ingredients are intended to provide peaceful, steady attention.
However, this substance is worth trying if you would like to go about your day more pleasantly while enhancing your efficiency and productivity.
Who Shouldn't Take Cognimax?
You should avoid taking Cognimax brain supplements if you are pregnant, breastfeeding, or under 18 years of age.
If you suffer from high or low blood pressure or have any other health disorder, you should also reconsider taking Cognimax.
Also, potential customers on medications should consult their doctors before using Cognimax, as the added chemicals in Cognimax may interact with their medicines.
Where To Buy and Price?
You can only buy Cognimax from Amazon because the company does not have its own website.
Cognimax costs roughly $50 for two bottles or two months' supply. It does not offer free trials for its purchases.
This is a modest price for a nootropic, which underscores the limited natural ingredients list and comparative lack of advantages compared to several other supplements.
Though Cognimax has received more good feedback, the absence of website content makes potential customers wary of purchasing from an unreliable supplier.
Shipping and Delivery
Cognimax ships the goods internationally, with shipping costs varying based on where you live.
Shipping takes 4-5 business days. The time for international shipment may be prolonged depending on the location.
In my experience, the items arrived three days after placing the order.
Other Users Testimonials

These supplements have no flavor, which is always a plus for me! Easy to swallow, and I'm definitely noticing the benefits of taking these. I usually struggle with midday fog, but after taking these, that problem is no more; I'm able to think clearly all day and really focus on the task at hand! My memory has definitely improved as well!

- Debra, United States
I've been taking this each morning for about four days now, and it's definitely noticeable for quick thinking and faster and clearer decision-making. I'm going to continue to take it each day before work and see if it will help with a clearer mind overall and focus on work.

- Jeremy, United States
I started taking this supplement to improve my memory and to help me stay focused throughout the day. I have to say I did notice a difference within the first few days! It has really helped work performance, and I feel like I get a lot more accomplished for the day. I'm glad I found this product, and I will be buying more very soon!

- Ashley, United States
I have been embarking on a healthier lifestyle but needed something for energy, focus, and that overall boost. This does all of it! It makes me feel good, and I believe it has greatly enhanced my diet and workouts!

- Kanesha, United States
Comparison To Other Products

Here is how Cognimax compares to other products of the same category.
Mind Lab Pro
Mind Lab Pro is a high-quality nootropic product. Its major role, like Cognimax, is to enhance brain health by delivering the minerals needed to manufacture neurotransmitters such as dopamine and serotonin.
Unlike Cognimax, Mind Lab Pro provides brain-boosting benefits on both short- and long-term performance and well-being.
Mind Lab Pro and Cognimax are available in capsule form, and both recommend taking two capsules daily.
Mind Lab Pro has received great feedback and is worth the additional price. Compared to Cognimax, the Mind Lab Pro dietary supplement produces noticeable results in a short period, boosting attention, memory, activity levels, and emotions.
Alpha Brain
In contrast to Cognimax, which contains caffeine, Alpha Brain is a caffeine-free supplement containing substances that may assist in improving cognitive function and mental vigor.
The alpha brain is developed with natural components that promote alpha wave and neurotransmitter synthesis, improving cognitive ability.
Alpha Brain and Cognimax both recommend two pills every day. However, Alpha Brain comes with 30 capsules per bottle, while Cognimax comes with 60 capsules.
Unlike Cognimax, Alpha Brain has 11 components designed to increase focus, memory, and multitasking while enhancing general brain function, mental vigor and clarity, and communication.
Gorilla Mind Smooth
Unlike Cognimax, which contains caffeine, Gorilla Mind Smooth is a stimulant-free supplement that provides a smoother, less powerful energy boost while retaining sharp concentration and mental clarity.
Like Cognimax, the active ingredients in Gorilla Mind Smooth are derived from natural sources and are completely supported by scientific research.
Compared to Cognimax, Gorilla Mind Smooth's benefits may be felt within minutes, providing eight hours of smooth focus.
Cognimax recommends taking two capsules daily, while Gorilla Mind Smooth requires you to take three capsules to feel its effects.
Other nootropic pills we've reviewed:
FAQs
Yes, Cognimax is safe to use as it is made of  natural ingredients.
How Do You Take Cognimax?
You take Cognimax by using two capsules per serving daily with a glass of water.
Does Cognimax Have Side Effects?
Yes, Cognimax has side effects. Despite claiming to have natural ingredients, it comes with side effects such as dizziness, gastrointestinal discomfort, and fatigue.
Should You Use Cognimax?
Cognimax is a nootropic supplement that aims to improve cognitive functioning by increasing focus and mental alertness. While there is clinical evidence supporting the benefits of nootropic supplements, it's important to note that they should be combined with a healthy lifestyle for optimal overall brain function. Cognimax is believed to enhance mental clarity and increase concentration.
Even though Cognimax improves your memory and cognitive performance and provides a good pump to help you retain information, it has some serious shortfalls for a dietary supplement that's advertised to be one of the tops on the market.
That said, one of my all-time favorite nootropics that I can safely recommend is Mind Lab Pro. The product offers 11 ingredients that have been clinically tested and proven safe to use.
It is also vegan-friendly and does not contain any additives like gelatin. We've tested this supplement, and many of my clients have reported an increase in their memory and cognitive performance.
Our #1 Recommendation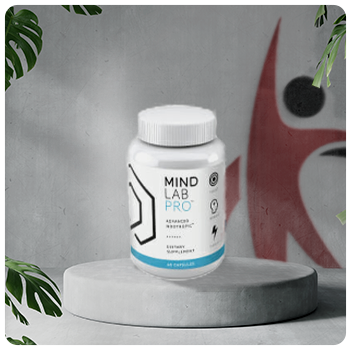 Click For Best Price

Pros
Doesn't cause jitters, as it's stimulant-free
It's easy to consume, as it only requires two capsules a day
It's safe and third-party tested
There are no hidden ingredients
Get the BEST PRICE until the end of September
Cons
It is a bit pricey compared to some other products of the same type
Was this article helpful?