The slimming supplements industry is worth billions of dollars in the U.S. alone, and it seems like these numbers won't be going down anytime soon.
This trend comes as no surprise, considering that a staggering percentage of the population is struggling with their weight.
Companies have leveraged this need by producing countless products that claim to help burn fat, weight loss, and appetite reduction.
One of them is Lean-XT, a fat burner, slimming supplement, appetite suppressant, and metabolism booster all in one.
As a certified fitness trainer, I conducted a two-month trial on Lean-XT and, together with ten clients, put the product into our routine testing.
Here's my honest review of this product.
What Is Lean-XT?
Lean-XT is a thermogenic weight loss supplement formulated for both men and women. It's made with all-natural ingredients and is heavily marketed as a caffeine-free and stimulant-free fat burner that preserves muscle mass instead of destroying it during the fat-burning process.
With its mix of science-backed ingredients, these vegetarian-friendly diet pills can suppress appetite, assist in slimming, and help you maintain a lean physique.
This product contains no artificial fillers or dyes.
It is manufactured in a state-of-the-art cGMP facility in the United States that adheres only to the strictest quality control guidelines.
Its maker, Jacked Factory, designed Lean-XT to be taken with other thermogenic fat burners for maximum effect.
The brand places great value on delivering only the safest, reasonably-priced, and research-supported supplements to athletes.
Lean-XT Ingredients
Acetyl L-Carnitine HCL (750 mg): Acetyl L-Carnitine is the primary fat-burning ingredient of Lean-XT.
This component transports fatty acids into your cells' mitochondria, which then burns these fats and transforms them into usable energy [1]. Acetyl L-Carnitine is also noted for its effect on improving memory, thinking, and alleviating nerve pain.

Some users were happy as they started seeing positive changes in their body after finishing just one bottle due to the Acetyl L-Carnitine, which may have been caused by this popular thermogenic.

Green Tea Extract (500 mg): Green tea obtain is best known for its high antioxidant content, which is comprised mostly of catechins. Of the catechins found in green tea derived, the epigallocatechin gallate is credited as the one most beneficial to human health. Studies show that it helps with weight loss and body fat reduction, especially when taken with

a specific amount of

caffeine [2]. However, these effects aren't consistently observed when it's taken on its own.

Since Lean XT is a caffeine-free fat burner, our dietician pointed out that green tea derives acts as a mild stimulant to increase focus and alertness.
Coleus Forskohlii Root Extract (150 mg) + Forskolin (30 mg): Coleus Forskohlii is a tropical plant native to India used since ancient times as herbal medicine to treat various disorders. Forskolin is isolated from this plant's roots and is known for its potential benefits in accelerating fat loss in your body.
A clinical trial on obese men showed that forskolin could significantly decrease body fat percentage and fat mass in the body [3]. Researchers also observed a rise in testosterone levels, promoting mass muscle growth.

Most of our clients who tried Lean XT had good results with building lean muscle mass, but it falls short on supporting fat loss.

Bioperine Black Pepper Extract (5 mg): Bioperine is the active ingredient in black pepper that contributes to its spicy taste. This component offers many benefits, but it's best known for its ability to increase the absorption of nutrients in your body, which means you get more out of the nutrients you consume. This is why it's a popular ingredient in many dietary supplements.
Bioperine is also said to increase metabolism by enhancing thermogenesis in your body.
How Does It Work?
Lean-XT works by suppressing your appetite, thereby decreasing your daily calorie intake. Second, it boosts your metabolism, which then helps your body burn more calories daily.
Jacked Factory touts the Lean-XT as a stimulant-free fat-burning supplement that supports you to lose weight with all-natural ingredients.
While many diet pills on the market offer the same benefits, what sets Lean-XT apart is its ability to preserve muscle while dieting. 
This quality makes it an attractive option for bodybuilders and athletes who want to lose weight and simultaneously maintain a sculpted physique.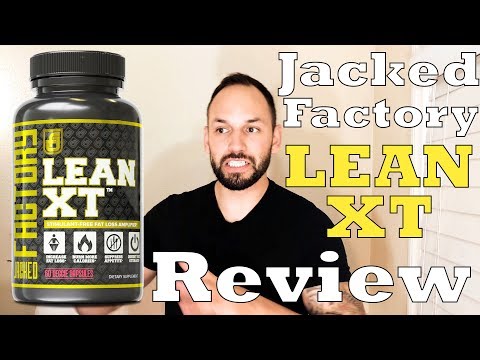 How To Take Lean-XT for Best Results
You should take 1 capsule of Lean-XT per day for three days to check for any adverse reactions.
If you encounter no tolerance issues, you can switch to the regular dosage, which is two capsules with a glass of water 1-2 times per day, 30 minutes before meals or with meals.
For best results, the company stresses the importance of sticking to a healthy diet, exercising regularly, practicing healthy lifestyle habits, and drinking plenty of water throughout the day while taking this supplement.
"You have to think it before you can do it. The mind is what makes it all possible." - Kai Greene, Pro Bodybuilder
LEAN-XT was designed to be stacked with BURN-XT and/or LEAN PM—two other fat burning supplements offered by Jacked Factory.
If you want maximum results, you can take Lean-XT during the day and LEAN PM before bed.
How Much Does Lean-XT Cost?
Each bottle of Lean-XT costs around $30 for a serving of 60 pills. It is reasonably priced and gets even cheaper the more bottles you buy.
It's actually on the lower end of the price range of popular fat burning supplements, which can go as high as $70. It's also cheaper the more bottles you buy.
Pros
Supports appetite suppression
It gives a great boost of energy during exercise
The company provides great customer service
Vegetarian-friendly, non-stimulant fat burner
Cons
Some users reported gaining weight while taking this supplement
It might cause feelings of bloatedness
It might cause bowel movement issues and discomfort in the stomach
Any Side Effects?
Lean-XT has potential side effects based on its three primary ingredients:
Acetyl-L-Carnitine is likely safe for most adults, but it can cause some side effects, including an upset stomach, nausea, vomiting, dry mouth, headache, and restlessness [4].
Green tea derived, when taken for a long time or in high doses, can cause side effects such as headache, nervousness, vomiting, diarrhea, irregular heartbeat, tremor, heartburn. Most of these responses are caused by the caffeine content in green tea obtain [5].
Forskolin hasn't been studied thoroughly, but its possible side effects include flushing, fast heartbeats, low blood pressure, upper respiratory tract irritation, cough, tremor, restlessness, and headache [6].
To prevent these adverse reactions, be sure to take this supplement within the recommended dosage.
Even when I take this supplement during breakfast or lunch, I still get bloated and gassy on most days, which is quite disappointing for a stim-free and all-natural fat burner.
Regardless, you need not worry about the jitters or sleeplessness during the night since Lean XT is a stimulant-free fat burner. It applies regardless of your sensitivity to caffeine and other stimulants.
Customer Reviews
Lean-XT got mixed reviews from users. Let's take a look at some of the glowing feedback.
"Lean-XT has helped me with the hunger pangs. I still feel a little hungry, but not to the point where I feel nauseated. So far, I have lost 7 pounds in the last 20 days without feeling hungry all the time!" - Kahlora C.
"I'm on my second bottle, and I'm very happy with this product. I experienced an increase in energy with it, which has resulted in more effective workouts! It hasn't really suppressed my appetite, but I'm also taking less than the recommended amount, to be fair. I would recommend it." - Holly R.
Despite delivering promising results for some customers, these negative feedbacks are still worth noting.
"Can't say I'm a fan of this. Once I started taking this supplement, my appetite increased rapidly. I actually gained weight while taking this. I don't recommend this at all." - Tamara L. 
"I had to stop taking these as they started messing with my stomach and bowel movements." - Abby J.
"Unfortunately, these pills did nothing to suppress my appetite. I actually felt hungrier while taking them. I also often felt sick to my stomach." - Dani M. 
"I had to stop taking this product after about three days because they gave me diarrhea. It took about another week for me to get back to normal." - Nikki P.
Other Products We've Reviewed:
Fat Burner Alternatives
PhenQ
As one of the most popular and effective fat burners today, PhenQ is a 5-in-1 weight loss solution that includes the patented α-Lacys Reset® formula to promote fat burning and block fat production.
Unlike Lean XT that contains green tea extract and L-carnitine to increase metabolism, it uses caffeine and turmeric and appetite-suppressing ingredients like nopal and chromium to support a healthy and sustainable fat loss.
While Lean XT focuses on burning fat while preserving muscle mass, PhenQ is a 100% vegan-friendly fat burner suitable for ordinary people who want to burn fat, control cravings, and boost energy levels with the help of one pill a day.
LeanBean
Like Lean XT, LeanBean is an all-natural and stimulant-free fat burner that aims to burn more calories and better regulate appetite without the usual jitters and headaches.
It contains scientifically proven ingredients like turmeric, green coffee bean extract, glucomannan, and added vitamins and minerals, which you won't see in Lean XT.
The main difference is that LeanBean is a 100% vegan-friendly fat burner specifically formulated for women to have a smoother and more efficient weight loss. It comes at a premium, though, and you would need to take 6 capsules per day compared to just 2 with Lean XT.
Instant Knockout
Instant Knockout is one of the first weight loss management supplements made for bodybuilders and performance athletes.
Unlike the stimulant-free Lean XT with a short ingredient list, it contains caffeine and glucomannan to boost metabolism and suppress appetite and L-theanine, cayenne, black pepper extract, and several vitamins and minerals for better weight loss support.
It also differs from Lean XT as it has a relatively high dose for each ingredient, which is probably why it has been proven to work with both athletes and active people who want to shed some pounds and get a shredded look.
FAQs
What Are the Side Effects of Lean Fat Burners?
Some of the side effects of Lean fat burners include allergic reaction, dehydration, insomnia, weight gain relapse, and digestive issues.
What Happens if You Take Fat Burners Without Working Out?
If you take fat burners without working out, you'll have more energy without outlet, which may lead to mood swings, agitation, insomnia, frustration, and jitteriness.
Lean-XT: Do I Recommend It?
The Lean-XT by Jacked Factory stands out as a stimulant-free fat burner, but I found that it had little to no effect in suppressing my appetite and supporting weight loss, despite the green tea extract.
I also would have to agree with the negative review saying that the product did cause stomach issues. In the two months that I took it, I noticed that I felt gassy and bloated most of the time.
I'd say this supplement gave me a general feeling of unwellness, which is fairly disappointing, considering that it also didn't give me the expected results.
What I would recommend instead is PhenQ. It's also a fat burner that can effectively suppress appetite and speed up your metabolism.
We Recommend This Instead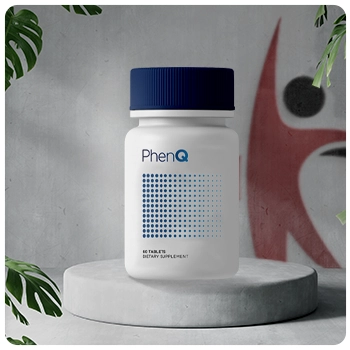 Pros
Boosts energy for better gym performance
Suppresses appetite
Improves overall mood and brain function
Replenishes body's lost electrolytes
Get the BEST PRICE until the end of September
Cons
Can be only purchased through the company website
Was this article helpful?