In the face of an increasingly crowded market of weight loss pills, I had to conduct extensive research and analysis to find out which ones would make a difference to my fitness clients.
Fortunately, I've discovered that Mason Natural Fat Burner improves the body's response to insulin, leading to a natural and effective way of losing weight.
In this Mason Natural Fat Burner review, I'll go into more detail about the product's main ingredients, benefits, and proper use, so you can effectively manage your weight.
Let's begin.
What is Mason Natural Fat Burner?
Mason Natural Fat Burner is an appetite suppressant and effective fat-burning dietary supplement. It's formulated to stimulate the body's metabolism and induce a thermogenic response, resulting in effective weight loss through fat-burning.
This effect is achieved with the three active ingredients:
Chromium Picolinate
L-Carnitine
Iron
Mason Vitamins, the company that manufactures this fat-burning supplement, began producing high-quality supplements in 1967 and has since expanded worldwide while maintaining an unmatched level of customer service.
How Does Mason Natural Fat Burner Work?
Mason Natural Fat Burner works by suppressing appetite and increasing metabolic rate. Additionally, its three active ingredients work to suppress sugar cravings, improve insulin sensitivity, and speed fat conversion to energy, contributing to effective weight loss.
Losing excess belly fat and overall weight can be challenging if you have a considerable appetite. Also, daily calorie consumption and fat storage can result in long-term obesity, chronic medical conditions, and a decline in overall health.
Mason Natural Fat Burner may help you lose weight and excess fat by enhancing protein, carbohydrate, and lipid metabolism.
However, after six months of use, I can say that this fat-burning supplement had little effect on my weight loss. It took a month and three bottles to notice a difference in my appetite and cravings, and I didn't lose much weight.
What are the Benefits of Mason Natural Fat Burner?
The primary benefits of Mason Natural Fat Burner are fat loss and weight management. It also helps you control your appetite and curb your cravings. Let's take a look at these benefits below.
Keeping Your Appetite in Check
Mason Natural Fat Burner claims to support appetite control and weight loss by balancing blood sugar and insulin levels.
Plasma insulin and serum glucose levels are critical regulators of leptin secretion [1]. Leptin is known to act primarily in the satiety center of the central nervous system.
Furthermore, maintaining normal leptin levels informs our brain that we have enough satiety, signaling our body to eat fewer foods, burn a proper amount of calories, and balance energy release.
Cutting Your Cravings Short
This product can assist you in overcoming cravings by influencing essential hormones such as serotonin and dopamine that affect brain function and mood.
Research suggests that a depressed state is linked to unhealthy food consumption, food cravings, and binge eating, whereas improved mood is linked to increased healthy eating [2].
Taking this supplement will help in proper hormone regulation that has been shown to significantly balance emotional health, resolve mood disorders, and promote healthy eating habits.
Boosting Fat Oxidation
It may also help you burn fat by increasing muscle oxygenation, regulating body temperature, and breaking down fat.
Intense physical activity raises oxygen consumption in the muscles, which increases the number of calories burned from carbohydrates and fats, providing us with extra energy [3].
When your body produces more energy, physiological processes such as enzyme activity increase, causinbody's body's temperature and metabolism to rise [4].
Furthermore, adipose tissue degrades into free fatty acids released into the bloodstream to fuel working muscles, resulting in a reduction in fat mass and an increase in metabolic rate [5].
Mason Natural Fat Burner prdidn't didn't have a noticeable effect on my body because I already have a leaner body frame due to my years as a fitness instructor.
Although it did not result in significant weight loss, it positively affected my mood and reduced my cravings for sugary foods.
Pros
It helps control your cravings by balancing the hormones
It helps you lose weight while managing your blood sugar levels
Sugar-Free, gluten-Free, and dairy-free product
All-natural ingredients with no artificial additives and preservatives
Cons
Some consumers say it does not offer immediate weight loss
It may have an aftertaste due to chromium and iron content
What Are Mason Natural Fat Burner's Key Ingredients?
Mason Natural Fat Burner's key ingredients are chromium picolinate, L-carnitine, iron, vitamin B6, inositol, betaine HCI, choline, and L-lysine. Here's what each ingredient does.
1. Chromium Picolinate
Chromium Picolinate is a naturally occurring combination of trivalent chromium and picolinic acid that aids insulin regulation.
Numerous studies have shown that chromium supplements, specifically chromium picolinate, improve insulin metabolic action and lower risk factors for type 2 diabetes in obese people [6].
Additionally, research indicates that chromium picolinate administration has a beneficial effect on glucose normalization [7]. When your blood glucose level is average, your insulin levels remain low, which increases the sensitivity of your body's insulin response.
In effect, insulin sensitivity helps suppress appetite and accelerates carbohydrate and fat breakdown, which is why chromium picolinate is gaining popularity as a weight-loss alternative.
2. L-Carnitine
L-Carnitine is an amino acid derivative that aids weight loss by helping the body break down fatty acids and turn them into energy needed by the cells.
It helps to boost fat metabolism in your body by increasing mitochondrial function and cellular energy.
Many athletes use it to help them burn fat, recover faster, and avoid muscle fatigue.
According to research, L-carnitine supplementation reduces body weight and fat mass, particularly in obese people [8].
Related: Difference Between L-Carnitine and Fat Burner?
3. Iron
Iron is a mineral that helps with muscle oxygenation and body temperature regulation.
When you exercise, your muscles consume more energy as they contract faster—iron aids in transporting oxygen throughout the body, including your muscles.
Moreover, iron is required for oxygen delivery to cells and the proper functioning of enzymes involved in energy and temperature regulation [9].
When your body receives an adequate supply of iron, the flow of blood and oxygen to your muscles and tissues increases, causing your body temperature and metabolic rate to rise [10] [11].
4. Vitamin B6
Health experts have found that Vitamin B6 or Pyridoxine supports many functions in the body that are necessary for weight loss.
Pyridoxine aids in weight loss by assisting the body in fat oxidation and water retention reduction [12].
Additionally, it aids in the body's production of neurotransmitters such as serotonin, dopamine, and norepinephrine, which contribute to the proper functioning of the central nervous system [13].
When your brain functions optimally, you develop a positive mood, which aids in the control of unhealthy food cravings, as the research indicates [14].
5. Inositol
Inositol or Vitamin B8 is a type of sugar that aids in blood sugar regulation by balancing the insulin hormone.
Additionally, research indicates that inositol can significantly reduce Thyroid-Stimulating Hormone or TSH levels in hypothyroid patients, resulting in an increase in metabolism and, ultimately, weight loss [15].
Furthermore, inositol may help increase the activity of the hormones serotonin and dopamine, which are associated with mood and cognition, resulting in a decrease in the intensity of food cravings [16].
6. Betaine HCl
Betaine hydrochloric acid (HCl) is a supplemental source of stomach acid recommended to people with hypochlorhydria or low stomach acid.
Having too little stomach acid prevents the first steps of digestion from breaking down fat. When your body doesn't break down fat, you eat more food than you should.
"Upping your stomach acid could result in a 25% metabolism boost, thanks to better protein absorption. Fixing stomach acid issues also increases nutrient absorption,"

- Ann Louise Gittleman, Ph.D., CNS, Nutritionist
Also, a study showed that supplemental betaine significantly reduced the total body fat mass and percentage in humans [17].
7. Choline
Choline's ability to aid in weight loss is one of its most valued properties, and it is available in two forms in this fat-burning supplement: Choline Bitartrate and Phosphatidylcholine.
Choline Bitartrate is a salt form of choline, an essential nutrient that aids in choline stabilization in the body.
By molecular weight, it contains 41.1 percent choline [18].
On the other hand, Phosphatidylcholine is a component of lecithin and a source of choline in the body. By molecular weight, it contains 13 percent choline [19].
Choline's ability to break down fats has also been linked to an increased sense of satiety, which results in people eating less food and losing weight [20].
In a 2014 study, female athletes were given choline supplements in the days preceding their competitions. Researchers discovered that athletes could rapidly lose significant weight without experiencing adverse side effects [21].
8. L-Lysine
L-Lysine is the bioavailable form of lysine. Consuming more through supplements stimulates your body's digestive enzymes, which aids in food metabolism.
Additionally, lysine contributes to the formation of carnitine, which aids in converting fatty acids to energy, aiding in weight loss [22].
L-lysine has also been linked to muscle fiber hypertrophy and faster post-workout recovery by increasing protein synthesis [23].
Because lysine is primarily derived from skeletal muscle, it aids in the maintenance and growth of lean muscle tissue, ramping up the number of calories burned.
Is Mason Natural Fat Burner Available to Buy Online?
Mason Natural Fat Burner is available to buy online on Amazon, where you can order a one-month supply for an affordable price.
Alternatively, you can purchase two bottles or 120 capsules of Mason Natural, but a three-bottle set or 180 capsules is a better deal to save money.
Moreover, when placing an order online, you'll get to see the status of your order and get the convenience of having your order delivered right to your door.
I ordered the three-bottle option from this website to save more money, and the supplements arrived well-packaged and on time.
How Should I Take ​Mason Natural Fat Burner?
You should take Mason Natural Fat Burner three times a day after eating a regular meal, with two capsules at a time. Using it this way ensures that you reap the most benefits from this supplement.
There is no need to be concerned about the high dosage of six capsules per day because the dietary supplement was formulated to meet the daily nutritional requirements of a healthy individual to promote effective weight loss.
It is best to adhere to the manufacturer's dosage recommendations to achieve better results.
Is There a Risk to Using Mason Natural Fat Burner?
There are no known serious risks associated with using Mason Natural Fat Burner, as I have found no reports of them.
However, as with other medications, some consumers, particularly those with known soy allergies, have experienced common and temporary side effects such as:
Restlessness
Stomach Upset
Nausea and vomiting
Dark urine
Heartburn
Fishy breath
Fatigue
Side effects can be mild to moderate but are still considered safe when taken under a doctor's supervision. Additionally, this supplement may not be preferable for pregnant or nursing mothers.
Let's Find Out What Consumers Have to Say
Different consumers reported contradictory results, which I found interesting. Here are some of their feedback:
Bonney has been taking Mason Natural Fat Burner for years, and he is pleased that it has helped him lose weight. He also encourages other users to keep using the supplement until visible results.

- Bonney, California, USA
According to Antonio, Mason Natural Fat Burner did not work for him and was a waste of money and time, making him seek out other weight loss products.

- Antonio, Texas, USA
Mary, a 35-year-old mother, wanted to get back into shape after years of childbirth. After consuming three bottles, she noticed a significant change in her appetite. This helped her regain her pre-pregnancy weight and lose postpartum belly fat.

- Mary, New Jersey, USA
How Does the Mason Natural Fat Burner Compare to Other Fat Burners?
We compared Mason Natural Fat Burner to other fat burners based on our reviews, such as PhenQ, Instant Knockout, and LeanBean. Here's what we discovered in our review.
Mason Natural's ingredients are high-quality and organic. However, it has a minimal effect on weight loss. And, as someone who has worked in the fitness industry for many years, Mason Natural fell short of my expectations for a fat burner.
Lean Bean, Instant Knockout, and PhenQ contain essential vitamins, minerals, and amino acids that contribute to lean muscle growth and fat loss.
Furthermore, these three proven fat burners contain added powerful stimulants, root extracts, and natural appetite suppressants that may increase metabolism and inhibit fat accumulation, making them more effective at accelerating weight loss.
Other fat burners you may want to check out:
Can Mason Natural Fat Burner Effectively Reduce Belly Fats?
Mason Natural Fat Burner can effectively reduce belly fat because it contains ingredients that improve insulin sensitivity, regulate body temperature, and speed up fat-to-energy conversion.
However, I believe that Mason Fat Burner is more beneficial for those new to fitness routines since the supplement has shown significant results in people who are just beginning to develop their physique.
With this in mind, I recommend using PhenQ for faster weight loss results. PhenQ has a unique five-in-one formula of natural ingredients that may help in weight loss of 2 pounds per week, with only two capsules per day.
Still, taking Phen-Q as a fat-burning weight-loss supplement is only one part of a complete weight-loss plan. I recommend co
We Recommend This Instead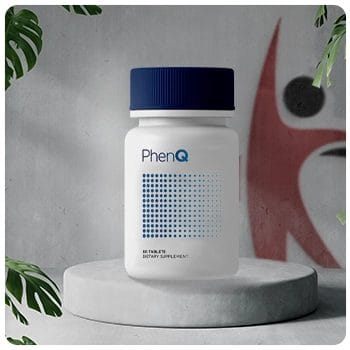 Click For Best Price
Pros
Suppresses your appetite
Blocks body fat production to stop weight gain
Improves your mood and energy levels
High-quality, all-natural formula
Get the BEST PRICE until the end of May
Cons
Can be only purchased through the company website
Was this article helpful?