Nootropics can have many positive effects on your cognitive performance and mental health, which begs the question: does all that come with a price?
To answer this, I teamed up with a couple of dieticians, read through the available scientific literature on these cognitive enhancers, and analyzed various clinical trials.
I'll share all my findings in this article.
Let's begin.
Quick Summary
Nootropics — sometimes called smart drugs, cognitive enhancers, or memory-enhancing substances — are a class of substances that may boost cognitive function.
Nootropics are used as a part of alternative medicine to boost mental function, but they can have certain side effects (especially synthetic ones).
Nootropic side effects — whether from natural or prescription smart drugs — are predominantly a result of misuse or pre-existing medical conditions.
Do Nootropics Have Side Effects?
Yes, nootropics can have certain side effects like allergic reactions, stomach upset, or jitters, but many side effects are much more prevalent in synthetic forms than in natural nootropics.
According to Dr. Corneliu Giurgea, the father of nootropics, any cognitive enhancer must be free from side effects to be considered a true nootropic [1].
To put it in simple terms: real nootropics do not have widely occurring side effects.
However, after looking through all the research studies on the effects of various smart drugs, we learned the answer is a little more nuanced than that.
While proper use of true nootropics doesn't lead to side effects in and of themselves, there are certain caveats to this.
To understand this better, we need to look at what factors or conditions make people react negatively to real nootropics.
What Can Make Nootropics Potentially Harmful?
Factors such as megadosing, poor ingredient quality, tolerance, and interactions with medication can make nootropics potentially harmful.
Let's look at each of these factors in more detail.
Megadosing
This is perhaps one of the biggest culprits of any supplement-related side effects.
Some people think that taking a good supplement in excess can heighten its effects.
On the contrary, your body can handle only so much of anything — even if it's supposed to be good for you.
I couldn't find any scientific literature that tests this (as it'd be unethical), but I have personally had people complain of headaches after taking natural nootropics, only to find out they've taken twice or thrice the recommended dosage.
This was the case for both natural and synthetic nootropics.
Poor Ingredient Quality
This factor applies more to synthetic nootropics and supplements that claim to be natural nootropics.
When supplements that claim to be nootropics contain artificial ingredients or preservatives, they're more likely to cause a bad reaction.
Tolerance
Misuse can make you build a tolerance to certain nootropics. While this is possible with organic nootropics, it's more common with prescription smart drugs.
Tolerance can lead to megadosing because people might look for the initial effect of the nootropic.
This can lead to overdose side effects.
Interactions With Medication
Nootropic side effects from interaction with medication are quite rare, and the possible combinations are too many to list.
Here are a few examples:
ADHD medication and caffeine: The stimulating effects of both substances can lead to hyperactivity [2].
Antidepressant medication and 5-HTP: This combination could lead to serotonin syndrome, a condition that causes mental changes, hot flashes, rapidly fluctuating heart rate and blood pressure, and possibly a coma [3].
Blood thinners and ginkgo: Combining these two may slow down blood clots, leading to bruising and bleeding [4].
If you're on any medication and wish to take natural or synthetic nootropics, consult your physician first.
What Are the Common Side Effects of Nootropics?
The common side effects of nootropics are brain fog, headaches, digestive issues, insomnia, and many others, but these are very rare with natural nootropics.
However, synthetic nootropics may cause side effects like high blood pressure, altered brain chemistry, mild cognitive impairment, increased heart rate, insomnia, other sleep disorders, vision problems, and addiction [5].
All smart drugs contribute to your brain health in different ways.
In the same light, they all have varying side effects.
So, you can't really say all these side effects are the result of nootropics in general.
To get a better understanding of the symptoms of nootropics, let's take a look at the side effects caused by some natural and synthetic smart drugs.
Natural Nootropic Side Effects
Here are a few examples of natural nootropics that may lead to side effects:
It's worth mentioning this again, side effects from a natural smart drug are very rare because they're not as susceptible to misuse.
Prescription Nootropic Side Effects
Synthetic nootropics are designed to improve memory and cognitive functioning and prevent the aging of brain cells.
However, some of them have several negative side effects.
Here are some examples of adverse effects from various prescription nootropics (pharmaceutical drugs) [14].
Armodafinil:
Use: Supports wakefulness.
Reported side effects: headache, diarrhea, and nasopharyngitis (common cold).
Citicoline:
Use: Improves memory.
Reported side effects: Headaches, insomnia, restlessness, fatigue, tremors, myalgias (muscle pain), and gastrointestinal discomfort.
Piracetam:
Use: Improves memory and cognitive function.
Reported side effects: Memory loss, dizziness, dysphoria, psychomotor agitation, and diarrhea.
Ampakines:
Use: Supports memory, learning, alertness, and cognitive enhancement.
Reported side effects: Impairment in spatial memory and motor function.
Cerebrolysin:
Use: Supports sensory and cognitive enhancement.
Reported side effects: hot flashes, agitation, and vertigo.
"Adderall, a prescription nootropic containing amphetamines to address the symptoms of ADHD, may cause dry mouth, stomach pain, nausea, dizziness, loss of appetite, headache, diarrhea, and sleep issues."
- Dr. Michael Lam, MD, Physician in Anti-Aging Medicine
Nootropic Side Effects - An Important Note
One of the biggest issues of nootropic safety is that many nootropics haven't been sufficiently put through research scrutiny.
So, making a definitive claim on nootropic safety — both natural and synthetic — when they haven't been sufficiently tested isn't warranted. Every nootropic operates on a different mechanism when producing its effects.
How To Choose a Safe and Effective Product?
You can choose a safe and effective nootropic product by thoroughly going through the ingredient list.
If you find any ingredients that you're allergic to or any you can't recognize, speak to your physician before trying the product.
To purchase the best nootropics supplements, you'll need to know what the best ones look like.
1. Clean Ingredient Label
Make sure that the nootropic supplements you buy are:
Free from artificial colors, gluten, soy, stimulants, GMOs, or any synthetic additives
Made with only safe, natural, and clinically-tested ingredients
Bottled in 100% BPA-free bottles to reduce the risk of any allergies or substance sensitivities
All of this won't guarantee zero side effects in all cases. Misuse, overdosage, and rare cases of allergies might still lead to certain side effects.
But choosing a natural nootropic supplement with a clean ingredient label may minimize the risk of some allergies and substance sensitivities, and it ensures that users are consuming only natural ingredients.
2. Figure Out Your Dosage
Since overdosing on nootropics can lead to some nasty side effects, we recommend reading the label and also factoring in the nootropics you might be getting from your meals.
3. Consult Your Physician
This applies to people who are on medication.
Certain medications could make users highly sensitive and vulnerable to a number of substances, nootropics included.
So, if you're on any medication, consult your local physician before going on any cognitive enhancers.
We highly recommend you note down the entire ingredient profile of various nootropics and discuss each one of them with your physician.
Even if you're not on medication, it's good to go over the ingredient list with a physician so they can point out any substances that could be potentially harmful.
"My advice is to start slow, listen to your body, adjust accordingly, and always tell your doctor about your supplement use."
- Dr. William Cole, Functional Medicine Practitioner
Who Can Take Smart Drugs?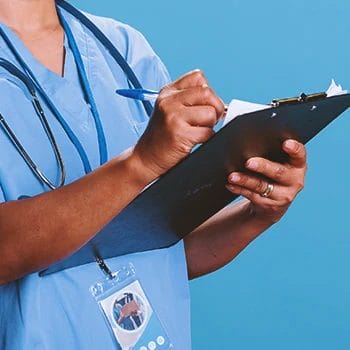 Anyone who doesn't have a history of mental health issues with addiction can take smart drugs to improve their brain function and mental performance.
However, there are some smart drugs designed for patients with certain mental health issues like cognitive impairment, attention deficit hyperactivity disorder, obsessive-compulsive disorder, depression, schizophrenia, bipolar disorder, etc [15].
While nootropics improve brain function, which contributes to better mental health, they can't cure these ailments.
Prescription nootropics are usually taken in conjunction with therapy to achieve better results.
Some Friendly Tips
If you plan on taking nootropics to supplement your diet, here are some friendly tips on how to go about it:
Go on cycles: Some prescription medications classified as nootropics can be addictive, so make sure you speak to your physician about taking them in cycles.
Eat nootropic foods: When you're off a smart drug cycle, eating foods that have nootropics in them is a safe way to supplement your diet without risking overdosage.
Find clinically tested supplements: Don't just go for any nootropic supplement; find one that contains safe, natural, and science-backed ingredients.
FAQs
Can Nootropics Make You Dizzy?
Yes, some nootropics can make you feel dizzy. For example, research shows that piracetam users reported symptoms such as dizziness, headache, memory loss, diarrhea, tiredness, and dysphoria [14].
If you experience any of these side effects from nootropic supplements, contact your local physician immediately.
How Do Nootropics Affect the Brain?
Choose Your Nootropics Carefully
It's crucial to watch your nootropic dosage and speak to your physician about safely taking prescription nootropics.
However, if you're simply looking to boost your brain health, we highly recommend taking safe, natural, and clinically-tested nootropic supplements.
We tested each of these supplements here at TotalShape, and the test data results and feedback from our clients confirm that they improve overall mental focus.
Browse through our list and find one that best suits your needs.
---
References:
https://onlinelibrary.wiley.com/doi/abs/10.1002/ddr.430020505
https://www.webmd.com/add-adhd/adhd-caffeine
https://www.mountsinai.org/health-library/supplement/5-hydroxytryptophan-5-htp
https://www.webmd.com/vitamins/ai/ingredientmono-333/ginkgo
https://www.medicalnewstoday.com/articles/326379
https://medlineplus.gov/caffeine.html
https://www.webmd.com/vitamins/ai/ingredientmono-764/huperzine-a
https://www.mhanational.org/rhodiola-rosea
https://www.webmd.com/vitamins/ai/ingredientmono-761/bacopa
https://www.webmd.com/vitamins/ai/ingredientmono-1000/panax-ginseng
https://www.webmd.com/vitamins/ai/ingredientmono-1536/lions-mane-mushroom
https://www.mayoclinic.org/drugs-supplements-ginkgo/art-20362032
https://ods.od.nih.gov/factsheets/Choline-Consumer/
https://www.ncbi.nlm.nih.gov/pmc/articles/PMC4756795/
https://www.medicalnewstoday.com/articles/326379
https://www.ncbi.nlm.nih.gov/pmc/articles/PMC5021479/
https://www.sciencedirect.com/topics/neuroscience/nootropic
Was this article helpful?