We have recently received several questions about the ONNIT grass-fed whey protein powder from clients and readers.
While ONNIT has a good track record of creating quality supplements, we wanted to make sure that we thoroughly researched all the ingredients and overall benefits.
Let's start with an introduction.
What is ONNIT Whey Protein?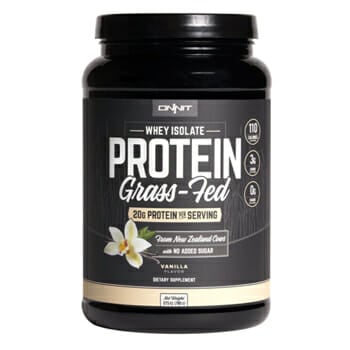 ONNIT Whey Protein is a dietary supplement that can aid muscle growth and recovery. This protein shake contains grass-fed whey isolate that preserves a higher quality amino acid profile.
Each scoop delivers 20 grams of protein per serving, which might seem lower than other popular products. But because it's sourced from pasture-raised New Zealand dairy cows, it should provide a higher purity whey than most of the cheap supplements you'll find in sports nutrition stores.
SUITABLE FOR MEN AND WOMEN
Ingredients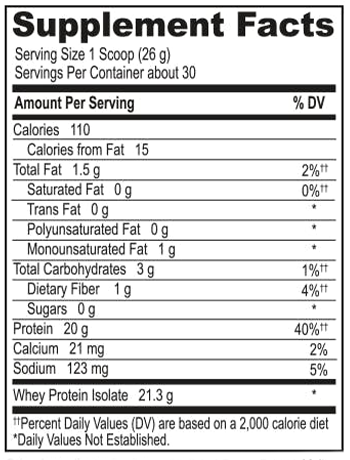 This section will help you understand why the company chose a specific whey type and the other ingredients.
Main Ingredient: Grass-Fed Whey Isolate
ONNIT grass-fed whey protein powder uses whey isolate sourced from grass-fed cows from New Zealand. Several studies have proven that grass-fed herds of cattle are healthier, and healthier cows produce higher quality milk.
Another important thing about this product is that it's not a whey concentrate, but an isolate.
Some studies have shown the benefits of an isolate over a concentrate whey protein, which are:
Higher concentration of protein
Less fat and carbs
Less lactose (suitable for people with dairy intolerance)
It also doesn't contain gluten, sugar, and soy, making it suitable for most athletes. There are also a few ingredients to make up the powder and flavor that you might want to check for any allergies.
Other Ingredients
Sunflower Oil
Dried Cream Extract
Maltodextrin
Medium Chain Triglyceride Oil
Digestive Enzymes
Natural Flavors
Stevia Leaf Extract
Monk Fruit Extract
Organic Rice Hull Concentrate
Lactobacillus Acidophilus
The final thing I should point out is that it's gluten, sugar, and soy-free nutrition supplement that should suit most athletes.
How Does It Work?
ONNIT grass-fed whey protein powder works by delivering a highly concentrated dose of protein that the body needs to repair and build new muscle tissue.
How to use
The suggested use is:
Mix it with 8 ounces (240ml) of water
Drink immediately after finishing a workout
Also, you might want to invest in a good shaker, and the importance of drinking it immediately lies in the fact that after a workout, your muscles start craving amino acids within half an hour.
Whey isolate also has the advantage of being highly digestible, so you should be in a position to feed your muscles within 20 minutes. [2].
"With grass-fed milk, for example, you'll get more omega-3 fatty acids (great for improving heart health and reducing inflammation), more vitamin D (great for boosting your mood), double the beta carotene (great for firming up your immune system) and an extra dose of conjugated linoleic acid, or "CLA" (great for aiding in weight loss), according to research." - EatThis.com.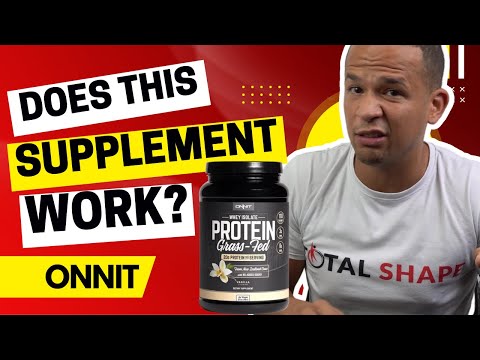 Pros and Cons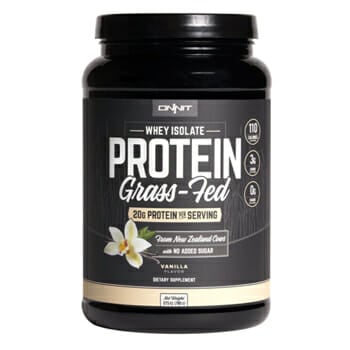 ONNIT grass-fed whey isolate is available in Mexican chocolate and vanilla flavor options, and users seem to like the vanilla flavor the most.
We also couldn't deny that it's a good quality of protein that your body should be able to process quickly.
The downsides we saw are that it's not the smoothest consistency out of a shaker, so we recommend blending it for the best texture.
Also, a few of our clients reported some bloating after consuming it.
SUITABLE FOR MEN AND WOMEN
Pros
Provides grass-fed whey isolate for higher purity
May increase your protein intake faster than other supplements
Higher protein content, with less fats and carbs
Cons
The chocolate flavor can taste artificial to some users.
You might need to blend it to get a smooth shake
It could cause some bloating on a sensitive stomach
Side Effects
In a protein powder comparison chart, we found that ONNIT grass-fed whey protein powder is a safe protein powder overall, and we noticed very few comments about side effects.
The only complaint we got is from clients with more sensitive stomachs. They reported some bloating and gassiness for half an hour after taking it.
The solution for this can be lowering your dosage and drinking it slowly.
Anyone with lactose intolerance should also be careful, but the isolation process removes most of the lactose, so it should work fine.
Customer Reviews
We found two honest review comments that we liked, and they seemed to confirm our own testing results.
Michael has been using this grass-fed whey isolate for 3 months and has noted a good improvement in muscle function and bulking. It seems to be his go-to post-workout product right now.  - Michael from Las Vegas
He wasn't a big fan of the flavor or consistency, but he did say that it worked well for muscle building support. Ultimately, he switched to another product with a more pleasant consistency. - Steve from Oklahoma
Recommended protein powders: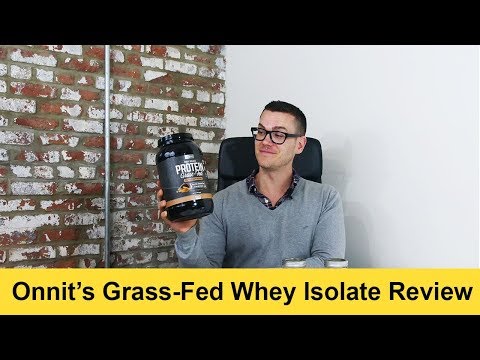 How Much Does It Cost?
ONNIT Whey Protein costs $59.95 for one bottle (780g). If you subscribe to their website, you get 20% off, which is $47.96. Shipping is free for orders over $150, but it's only available in the U.S.
By purchasing this product from the official website, you receive 47 points that you can later use as a discount on your future purchases.
Keep in mind that all pricing and shipping information was collected at the time of writing this review so that some changes could be possible.
FAQs
Is ONNIT Whey Protein Gluten-Free?
Yes, ONNIT Whey Protein is gluten-free. It's also soy and sugar-free, and dairy processing removes most of the lactose. This should make it a good option for people with common food allergies.
Does ONNIT Whey Protein Contain Artificial Ingredients?
No, ONNIT Whey Protein doesn't contain artificial ingredients. While it has some sweeteners, they are sourced naturally from monk fruit and stevia.
Should You Buy ONNIT Grass Fed Whey?
As much as we wanted to make this one of our top recommendations, it didn't quite live up to our favorite Transparent Labs option.
In our opinion, Transparent Labs Whey offers all the same, if not even more benefits than the ONNIT one. One thing that people find essential is the flavor range, which is much bigger with Transparent Labs.
We also like that it provides a higher dose of protein than ONNIT Whey. Also,  you'll find that the company offers some great bulk discounts as well.
Order yours today and let us know how well it works for your diet.
We Recommend This Instead
Transparent Labs Whey Protein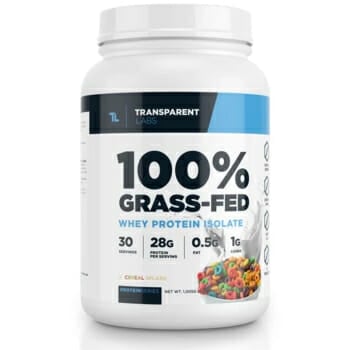 Pros
24 grams of protein per serving
Contains no artificial sweeteners or additives
Gluten and GMO-free
Sourced from grass-fed cows
Get the BEST PRICE until the end of February
Cons
May have issues with packaging and shipping integrity
Was this article helpful?