As a professional fitness trainer, I'm always looking for new health supplements that can benefit my clients.
I searched for new fat-burning supplements on the market, and the one product that kept popping up was Shredz Burner Max for Women.
This thermogenic supplement promises to help people lose up to 20 pounds in 10 weeks.
I'd say that's a rather bold claim, so I researched this product in-depth to see whether the results will be as promised.
Here's my complete Shredz Fat Burner for Women review.
What is a Shredz Fat Burner For Women?
The Product
Shredz Burner Max For Women is rated as a "premier thermogenic supplement" packed with clinically-tested ingredients that help users lose two pounds a week with ten consecutive weeks of usage.
In addition to supporting weight loss, this product aims to increase energy levels and maximize your training capacity, which helps you escape unwanted fitness plateaus.
The Brand
Shredz Fat Burner is manufactured by Shredz Supplements LLC, based in Jersey City, New Jersey.
The Shredz Supplements LLC brand, which has been around for six years, offers various dietary supplements designed to provide men and women with the tools to achieve their health and fitness goals.
Shredz also offers fitness-focused diet plans and exercise guides in e-books, which you can buy on the official website.
How Does It Work?
Shredz Burner Max For Women works by initiating thermogenesis. When your internal temperature rises, your body burns more calories and fat.
This female-focused supplement promises to help you lose two pounds a week if you use it for ten weeks in a row.
However, this is achievable only in combination with a low-calorie diet and a good exercise routine.
Otherwise, you might not get the results you're looking for.
Shredz Burner Max also increases energy levels, allowing you to push harder at the gym while burning more calories.
Shredz Burner For Women Ingredients
The great thing about Shredz Burner Max is that it doesn't use a proprietary formula, so customers know exactly how much of each ingredient they're getting.
Here's a closer look at this supplement's core components and their corresponding health benefits.
Biotin (50 mcg)
Biotin (aka Vitamin H or B7) is a nutrient that helps your body convert food into energy.
It's known to promote normal blood sugar levels and boost hair, skin, and nail health [1].
Biotin hasn't been linked to any weight loss effects, so you won't typically find it in weight loss supplements. A deficiency in this nutrient is also quite rare.
But since Shredz Burner Max is a female-focused supplement, I believe the manufacturer added it to adjust the product to the specific needs of women.
Pantothenic Acid (5 mg)
Pantothenic Acid (aka Vitamin B5) helps metabolize food to energy. It's also necessary for the formation of red blood cells.
I didn't find any connection between Vitamin B5 and weight loss, and like Biotin, I think the manufacturer included it because of the benefits it provides to the skin and hair.
Vitamin B5 promotes healthy skin, hair, and eyes, which is why it's often added to hair and skin products, including makeup
Choline Bitartrate (50 mg)
This nutrient plays an essential role in regulating the accumulation of fat and cholesterol in your body.
Some research even suggests that it helps boost fat metabolism and supports overall metabolism, resulting in quicker weight loss [2].
Choline is also known to regulate mood and memory, contributing to this supplement's ability to improve cognitive performances [3].
Irvingia Gabonensis (African Mango) (150 mg)
African Mango allegedly supports weight loss by reducing appetite, boosting metabolism, and preventing fat buildup [4].
It is important to note that research supporting these claims still remains limited.
Cissus Quadrangularis Extract (as CQR-300) (150 mg)
According to a 2019 study, Cissus quadrangularis may help promote weight loss.
Adults who consumed the water-based extract of Cissus quadrangularis lost 8.9% of their body fat, while the placebo group who took corn starch lost only 1.05% [5].
Users under the influence of CKR-300 also experienced a reduction in blood pressure, triglycerides, total cholesterol, and fasting blood glucose.
Caffeine Anhydrous (135 mg)
As the most famous stimulant in the world, aside from helping you get through the most grueling workouts with its energy-boosting effects, research shows that caffeine can increase metabolism and help burn fat.
It's also widely held that caffeine is an effective appetite suppressant, but more studies are needed to verify this [6].
People may build a tolerance to caffeine anhydrous and its effects over time, so you can't rely on it as an effective weight loss strategy in the long term.
Cacao Extract (75 mg)
Often found in chocolate, this powerful ingredient is included in Shredz Burner Max for its energy-boosting and thermogenic properties.
Consuming cacao extract is also known to improve blood circulation and widen blood vessels, providing both cardiovascular and cognitive benefits [7].
Green Tea Extract (31.25 mg)
Shredz Burner Max For Women contains green tea extract packed with antioxidants that can improve your overall health.
Green tea is also a potent thermogenic that helps raise your metabolic rate, leading to increased energy expenditure and, ultimately, more calories burned throughout the day [8].
Green tea has been a staple ingredient in many fat burners because of these effects. I believe that Shredz could have done a better job by increasing green tea in Burner Max.
Yohimbe Bark Extract (25 mg)
Yohimbe isn't mainly used for weight loss. It's usually found in products that treat erectile dysfunction, so it's a bit strange to see this ingredient here.
Although there are claims that Yohimbe can increase fat breakdown and raise metabolic rate through thermogenesis, there is not much evidence to back this up.
Yohimbe is linked to severe side effects such as heart attacks and seizures, which is why Yohimbe supplements aren't approved for use in dietary supplements in some countries [9].
Acetyl L-Carnitine (20 mg)
While it's best known as a fat burner, the comprehensive research around L-carnitine is mixed. However, a study concluded that it had "modest reducing effects" on body weight, BMI, and fat mass, especially among overweight/obese adults [10].
Alpha Lipoic Acid (20 mg)
Lipoic Acid may influence weight, but only to a certain degree.
In a 2017 review of studies from Yale University, they discovered that taking alpha-lipoic acid supplements in doses ranging from 300 to 1,800 mg every day helped participants lose an average of 2.8 pounds compared to those who took a placebo [11].
Alpha-lipoic Acid is also a powerful natural antioxidant that can neutralize harmful free radicals and recycle "used" antioxidants, including vitamins C and E and glutathione, restoring them to their stable form [12].
Other ingredients in Shredz Fat Burner include:
Gelatin

Magnesium stearate

Rice flour

Titanium dioxide

Color additives
Benefits Of Taking The Shredz Fat Burner
Boosts Thermogenesis
Caffeine and green tea both boost thermogenesis in the body. When combined, these high-quality ingredients can supercharge your metabolism and burn calories throughout the day.
"Metabolic rate is in part driven by your muscle mass, and women have less muscle and more fat naturally than men." - Dawn Noe, Certified Diabetes Care and Education Specialist.
Women have a lower basal metabolic rate than men, which is why it's harder for them to lose weight [13].
With increased thermogenesis, your body should continue burning calories even after you finish exercising.
Enhances Focus and Athletic Performance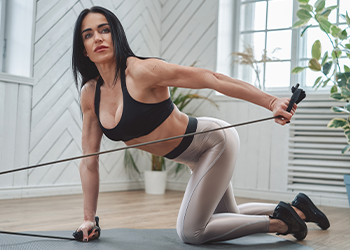 Shredz Burner Max For Women contains energy-boosting ingredients designed to improve your exercise performance.
Even when you're on a caloric deficit, this female-focused supplement works to keep your energy levels high.
Reduces Fat Buildup
As previously mentioned, Shredz Burner Max For Women contains Choline, an essential nutrient that helps regulate cholesterol levels and reduce the accumulation of unwanted fat in the body.
Are There Any Side Effects?
Although Shredz Burner Max For Women is an entirely natural fat burner, it can have a few side effects.
Based on online reviews, some users experienced jitteriness and stomach upset while using this product, which may be due to the caffeine.
I can confirm their claims because I have had the same experience upon taking the product.
Since this fat burner contains 135 mg of caffeine per capsule, which is equivalent to one and a half cups of coffee, you shouldn't consume caffeine from other sources.
Also avoid medications containing phenylephrine while taking this supplement.
How To Take It?
Take one capsule of Shredz Burner Max For Women with your first meal and another four to six hours later. It applies to both workout and non-workout days.
Shredz also warns users not to consume more than one capsule every three to four hours.
Who Shouldn't Use This Fat Burner?
Shredz Fat Burner For Women isn't made for everyone. If you fall under any of the categories below, you should not take it.
Individuals under the age of 18

Pregnant or nursing women

People with caffeine sensitivity
You should also consult your physician before using this product if you take medication or have any medical conditions.
Pros
Naturally-derived and clinically-proven ingredients
Added vitamins and minerals
No proprietary blend
Great energy booster
Cons
Not vegan friendly
Lacks appetite suppressants
Where To Buy It?
You can buy this fat burner directly from the Shredz website and online retailers like Amazon.
Each bottle of Shredz Burner Max For Women contains 60 capsules for a 30-day supply.
Shredz offers free shipping to customers in the US.
Domestic orders are delivered via USPS with Priority Shipping in two to seven business days. In my case, I received the product only two days after placing my order.
If you want to return the product, you should do so within 14 days from the delivery date.
The supplement should be unopened with unbroken seals and come in the original packaging to be considered for a refund.
My Personal Experience With Shredz Fat Burner For Women
I used Shredz Burner Max for 12 weeks and felt its energizing effects, even on days when I was not in the mood to exercise.
With that increase in energy came an improvement in my exercise performance. After completing my usual exercise routine, I noticed I didn't feel as tired as I usually would after an intense training session.
Did this supplement help me get rid of unwanted fat? I can say it did—my waistline went down by about an inch after 12 weeks.
I'm not sure if I have a sensitive gut, but I already felt some abdominal symptoms within three days of taking it twice a day. It also made me a bit gassy during the first few weeks—something I didn't experience with other fat burners.
Overall, I'm pretty happy with the results I got from this female-focused supplement, despite the minor side effects.
Other fat burners we've reviewed:
Shredz Fat Burner For Women Reviews
I searched the web and found mixed customer reviews for this product. Here's what customers are saying about Shredz Burner Max For Women.
"I've used this supplement on and off for many years. It's very effective and helps me lose weight. It gave me a jittery feeling at first, but that effect wore off eventually. I only take one pill a day, and I get great results. I give this one 5 stars!" - Candice M.
"I can tell when I have or haven't taken this before workouts! I can feel it starting to get my body and my metabolism rolling and on fire. It helps get me out of bed and makes for a great pre-workout supplement, too."

- Cassie O. 
While in previous reviews, customers are satisfied with their results, the following user isn't so thrilled with her purchase because of the side effects she experienced.
"I cannot take these pills. They make me physically sick and give me headaches, upset stomach, sweating, and chills. I thought I wasn't following the directions the first few times, but that isn't the case. I stopped for a few weeks and tried again yesterday, and the same thing happened." - Lesli L.
How Does It Stack Up Against Other Similar Products?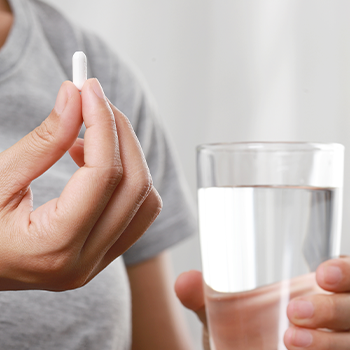 Aside from boasting a wide range of quality, fat-burning ingredients, Shredz Burner Max contains Biotin and other plant extracts.
Many women purchase Biotin supplements for their positive effects on the nails, skin, and hair.
With Shredz Burner Max, in addition to losing weight, you will get all those benefits too.
I would say Burner Max is still my pick, after comparing it to other fat burners, such as:
Adding Burner Max to your regimen is way easier because you only have to take two capsules a day.
Other products usually require you to take four or six capsules a day, which can be too much, even for the most enthusiastic supplement users.
The only area where Burner Max falls short is in its ability to reduce appetite.
Other fat burners contain some well-known appetite suppressants like Glucomannan, Garcinia cambogia, and chromium picolinate, making them more effective in keeping cravings at bay.
But considering its rich formulation and its clinically proven effects on fitness and overall health, I would still recommend Shredz Burner Max to my female clients.
Shredz Burner For Women Review: Our Verdict
Shredz Burner For Women contains a range of fat-burning ingredients that have been clinically proven to increase energy levels and calorie burning.
Although there are potential side effects, they're usually tolerable and they don't affect the effectiveness of the product.
I wish this supplement had more appetite suppressants. It is known that many women struggle with unhealthy food cravings, especially when dieting. The absence of ingredients that can curb hunger may impede one's weight loss goals.
But overall, I would still recommend this product to people trying to lose a few pounds.
Our #1 Recommendation
Shredz Fat Burner For Women
Pros
Naturally-derived and clinically-proven ingredients
Added vitamins and minerals
No proprietary blend
Great energy booster
About the author
You may also like