I've read many Spore Focus Performance reviews, and people call this nootropic the best cognition support solution. But is that the case?
I consulted my dietitian on Spore Focus Performance ingredients, benefits, and side effects and decided to try it out to see if it does what the manufacturers claim.
In this article, I will give my honest Spore Focus Performance review based on what I found.
Keep on reading.
What Is Spore Focus Performance?
Spore Focus performance booster is a nootropic product intended to improve cognitive function, attention and focus, and memory retention.
Spore Life Sciences manufactures this brain-boosting supplement, which is supplied in pill form.
A jar of Spore Focus performance has 60 capsules, which is enough for a month if taken twice daily, as suggested by the company.
The Spore Focus Performance formula is created to assist you in maximizing the use of your brain.
It is intended to improve concentration, minimize brain fog, and stimulate alertness.
In addition, this product is lactose and gluten-free, vegan, keto, and paleo-friendly, and also third-party tested.
How Does Spore Focus Performance Work?
The Spore Focus Performance Supplement works by stimulating brain activity and improving neurons as a result of forming synapses.
It recovers and repairs brain functions, resulting in a healthy brain that can retain memories.
By decreasing brain fog as well as other memory difficulties, the pure Spore Focus Performance components may unlock the brain's entire potential and boost cognitive health.
It contains important nutrients that fuel brain cells and protects them from cognitive impairment and injury.
In short, the supplement optimizes brain function and enhances cognitive function by providing essential brain nutrients, effectively combating brain fog and promoting enhanced brain health.
Ingredients
The fact that the Spore Focus Performance formula contains organic, brain-supporting components is a remarkable advantage.
Many other comparable supplements will frequently contain synthetic chemicals and preservatives that might lead to dependency or other severe negative effects.
Some may end up harming your organs rather than benefiting them.
Here's a breakdown of the contents of Spore Focus Performance pills and what they're designed to do.
1. Lion's Mane 500 mg
The Lion's Mane component of the Spore Focus Performance supplement contains various beneficial chemicals that improve mental clarity, concentration, and memory.
This ingredient also prevents dizziness, repairs brain damage, and reduces depressive symptoms [1].
2. Ginkgo Biloba 160 mg
Ginkgo Biloba certainly doesn't require an introduction as it is among the most widely used herbal treatments.
It is frequently used to boost blood flow and brain function.
Ginkgo Biloba has been shown to boost blood flow to the brain, which improves cognitive function.
It's used to treat blood disorders and also has cardiovascular health advantages [2].
3. Cordyceps Mushroom 400 mg
This fungus has been employed for millennia in ancient Chinese medicine.
It has recently gained popularity as a nutritional supplement due to its supposed organ health advantages, including better cognitive performance and higher energy levels.
There has been little clinical research on the impact of Cordyceps mushrooms on health of the brain, but the ones that have been conducted show that they may increase attention and memory span [3].
4. Ashwagandha Powder 200 mg
Ashwagandha is an ingredient that's been utilized in Indian Ayurvedic treatment for ages. Because of its comparable effects on the human body, it is frequently known as "Indian ginseng."
Ashwagandha was demonstrated in studies to improve cognitive function, reduce anxiety and stress and increase focus and memory [4].
However, the ashwagandha tests are done at far larger dosages than what is seen in the Spore Focus Performance supplement.
As a result, this product's ashwagandha content is unlikely to influence cognitive function substantially.
"It is one of the most well-known and well-researched adaptogens, and it is increasingly utilized as a complementary or alternative medicine for anything from stress reduction to increased strength and energy."
– Erica Zellner, Master of Science
Spore Focus Performance Benefits
Spore Focus Performance is a product that helps the body and brain function efficiently.
In summary, the Spore Focus Performance capsules offer the following:
1. Adaptogenic Support
Adaptogens are a type of herb that is thought to assist the body in adjusting to stress and hence improve mental wellness and cognitive activity [5].
Spore Focus Performance capsules are said to offer adaptogenic support characteristics, which implies that they may help you cope better with anxiety.
The supplement may help you remain calm and concentrated under pressure.
This is among the most sought nootropic effects since most individuals utilize them to boost their productivity.
2. Cognitive Aid
Spore Focus Performance booster seeks to provide cognitive assistance.
This implies that it improves attention, focus, and even endurance levels.
What I noticed is that the product slightly decreased my morning fog of the brain, which boosted my effectiveness at work and at the gym.
3. Supported Brain Health
Spore Focus Performance supplement contains brain health-boosting characteristics.
An ingredient like Ginkgo Biloba is especially beneficial for good concentration and improved memory.
Ginkgo Biloba has been linked to improved brain performance and slowed cognitive deterioration.
This is attributed to its powerful antioxidative properties, ability to increase neurotransmitter levels, and neuroprotective potential [6].
Furthermore, the supplement may help decrease inflammation and promote the creation of new sensory neurons.
4. Memory Assistance
Spore Focus Performance pills offer memory-supporting components like Lion's Mane, which may help you remember information by repairing nerve damage.
Using this product, I was able to recall some information more efficiently and for a longer period.
Although, I felt some light migraines two to three hours after using it.
5. Increased Energy
The supplement can help enhance the levels of particular neurotransmitters in the brain, which can contribute to an energy boost.
Neurotransmitters are substances that let nerve cells communicate with one another [7].
I experienced some energy-boosting effects four hours after using the pills, and they helped with being alert and concentrated during my workout sessions.
See also our review for the best nootropic supplements for energy.
6. Adrenaline Boost 
The adrenal cortex is the outer part of the adrenal gland and is responsible for producing hormones that aid in stress management [8].
Spore Focus Performance supplement contains adrenal-supporting ingredients like Ashwagandha, which could help you cope better with anxiety.
This advantage is similar to the adaptogenic supportive qualities.
After using the supplement for a few days, I experienced a slight increase in mental clarity and focus, although it made me feel a bit agitated and jittery.
Pros
The supplement is vegan, keto, and paleo-friendly
Contains Cordyceps mushroom that produces adenosine triphosphate, which boosts energy levels
Contains Lion's Mane mushroom, which increases memory, cognitive orientation, and brain health overall
The supplement is sugar, caffeine, and gluten-free
Cons
Spore Focus takes longer than other brain-boosting supplements to produce the intended results
It is devoid of vitamins and minerals that help prevent memory loss
Does Spore Focus Performance Induce Side Effects? 
Yes, Spore Focus Performance may cause side effects like jitters, agitation, and bloating due to its content of Lion's Mane and Cordyceps mushrooms extract.
While there are many positive reviews, some users have reported feeling tired, moody, and getting migraines.
When it comes to my own experience, I noticed that the supplement made me feel bloated, especially at night. In addition, I felt a little dizzy for one to two hours after using it.
Its effects also affected my sleeping pattern, making it difficult to get enough sleep.
That aside, you should consult a physician before taking any supplement if you have a chronic health issue and are currently on prescription medications.
Related: Do Nootropics Have Side Effects?
How to Use Spore Focus Performance?
You should use spore focus performance by taking two capsules daily with water. Users can take the pill either with or without meals.
Ideally, you should take Spore Focus Performance during the day to profit from the natural psychological and energetic boost.
Consumers should always utilize regular intake for at least thirty days to get optimal results.
Who Should Take Spore Focus Performance?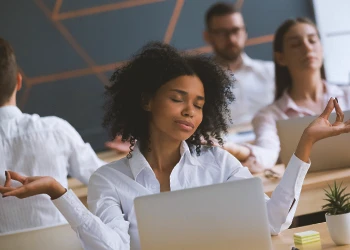 People who want to counteract their mental clarity decline and improve cognition should take Spore Focus Performance.
It is recommended for nearly anyone above 18 years of age, from athletes, bodybuilders, students, and the elderly.
Spore Focus Performance aims to stimulate brain function and enhance mental clarity, ultimately improving cognitive function and combating negative cognitive decline.
Who Shouldn't Take Spore Focus Performance?
You shouldn't take Spore Focus Performance if you are pregnant, under medication, or breastfeeding.
This product contains certain ingredients like Cordyceps mushroom extract that may cause bleeding, stomach upsets, and nausea, which could pose a risk to expecting or new mothers.
People who are under 18 years of age should also avoid taking this supplement.
Where to Buy and Price
Spore Focus Performance pills can only be purchased on their official website.
It costs about $45 for a container of 60 capsules, which is enough for a month.
This supplement is, therefore, among the most affordable nootropic products on the market.
You can buy the supplement once or subscribe and get it delivered every month.
A 30-day money-back guarantee might accompany the supplement.
If you bought the product, tried it, and it didn't provide the expected favorable brain-boosting results, you will receive a full refund.
Shipping and Delivery
The most popular and best-value packages of Spore Focus Performance include free shipping and substantial discounts.
However, if you choose the basic, one-bottle package, you will have to pay an extra $9.99 in shipping costs.
While all orders are sent through USPS, the shipping time is determined by the location to which the product is to be delivered.
Personally, I received my supplement two days after placing my order.
Other Users' Testimonials
"I've known about the healing abilities mushrooms possess for years but have never come across a blend that's so well-balanced and effective! I've been clearly energetic since I started taking spore focus."
- Brian, United States
"I've been looking for a natural supplement to help give me energy and stay focused during work, so give these a try, and I have been loving them! It's easy to take, doesn't have a weird flavor, and really helps me stay focused throughout the day."
- Courtney, United States
"I was looking for something solid that can give me the pick me up and stay focused, and this did the trick. I have tried to use other supplements in the past, but none of them ever worked like this."
- Andrew, United States
Comparison to Other Products
I have tried and reviewed many brain-boosting supplements, and here is how some compare to Spore Focus Performance.
1. Mind Lab Pro
Mind Lab Pro contains more high-quality ingredients that improve mental health and cognitive output when compared to Spore Focus Performance.
It contains nootropic substances such as L-theanine, citicoline, Rhodiola Rosea, and others.
Like Spore Focus Performance, Mind Lab Pro may improve cognitive performance by helping the regeneration of brain cells and, as a result, increasing your mental energy.
However, unlike the Spore Focus Performance supplement, Mind Lab Pro begins to act within half an hour.
You may notice increased attention and recall abilities. It also enhances your mood and helps you feel more energized and refreshed.
2. Alpha Brain
Alpha Brain supplement typically takes 30 minutes to one hour to start functioning. It takes less time to produce its effects when compared to Spore Focus Performance.
Both Spore Focus Performance and Alpha Brain contain scientifically proven ingredients that promote cognitive skills such as focus and memory.
The Alpha Brain compound contains vitamin B6, L-theanine, and Huperzia Serrata Extract, which boosts mental health.
Alpha Brain capsules, like Spore Focus Performance, are sugar, dairy, caffeine, gluten-free, and keto-friendly.
"Alpha Brain is an excellent nootropic product that is both effective and safe. Although adverse effects are not inevitable, like other brain concentrate products and nutritional supplements, they are not a major concern as long as the recommended dosage is met."
- Jason Williams, Ph.D
3. Gorilla Mind Smooth
Unlike Spore Focus Performance, Gorilla Mind Smooth increases your attention and concentration and offers you an extra boost without the jitters or crushes.
When compared to Spore Focus Performance, Gorilla Mind Smooth's effects can be felt within minutes, giving you eight hours of smooth focus.
All of the components in both Spore Focus Performance and Gorilla Mind Smooth are natural and scientifically tested.
However, unlike Spore Focus Performance, Gorilla Mind Smooth requires you to take three capsules daily.
FAQs
Is Spore Focus Performance Safe for Long-Term Use?
Yes, Spore Focus Performance is safe for long-term use. It contains all-natural ingredients that are clinically tested.
Can Spore Focus Performance Be Taken by Vegans?
Yes, Spore Focus Performance can be taken by vegans since it does not contain animal-based ingredients.
Can Spore Focus Performance Be Taken With Other Medications?
No, Spore Focus Performance cannot be taken with other medications as there is a risk of interference. However, consult with your physician before taking the supplement.
Spore Focus Performance: Is It Worth It?
Spore Focus Performance is an intelligent functional mushroom formulation that enhances memory, improves brain health, and promotes healthy blood circulation, ultimately supporting cognitive function and a healthy body. Even though Spore Focus Performance may boost cognitive performance and memory, some of its ingredients can cause serious side effects.
For example, Cordyceps may induce bleeding and make you feel nauseated and jittery after use.
That said, one of my all-time favorite nootropics that I can safely recommend is Mind Lab Pro.
The product is completely vegan-friendly and does not contain any additives like gelatin.
I always keep my clients' records, and after using Mind Lab Pro, they reported having felt a boost in their focus and mental energy and also improved exercise performance.
None of them have reported feeling any side effects.
We Recommend This Instead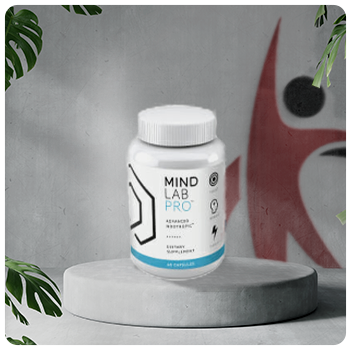 Click For Best Price

Pros
Doesn't cause jitters, as it's stimulant-free
It's easy to consume, as it only requires two capsules a day
It's safe and third-party tested
There are no hidden ingredients
Get the BEST PRICE until the end of September
Cons
It is a bit pricey compared to some other products of the same type
Was this article helpful?