After the age of 30, testosterone levels in men naturally decrease and cause several unwanted symptoms such as low libido, low muscle tone, and poor overall health.
Testo Lab Pro T-Booster claims to help deter the symptoms of this decline and increase your T levels. But from my experience as a professional fitness trainer, most supplements can't be trusted on their word alone.
To find out if this product works as promised, I put this T-booster to the test for a few months.
Read on for my complete Testo Lab Pro review.
What Is Testo Lab Pro?
Testo Lab Pro is a testosterone supplement for men that may help naturally boost testosterone levels using an array of science-backed ingredients, including essential vitamins, minerals, and herbal extracts.
It was recently rebranded from its former name, "Performance Lab SPORT T+." It has the same formula, but the new version provides better value than T+.
With Testo Lab Pro, the user gets the full-strength four-capsule serving per bottle, while T+ provided only half-strength with its two-capsule serving.
The product provides many essential vitamins, minerals, plant extracts, and d-aspartic acid in clinically effective doses that act synergistically to increase T levels.
Opti-Nutra Ltd. (the maker of Testo Lab Pro) calls this product the "next-generation T support."
Aside from raising testosterone production, it claims to:
Increase muscle mass and bone strength
Improve athletic performance and recovery time
Accelerate fat loss
Boost sex drive, focus, and stamina
The supplement is delivered through 100% vegan Nutricaps made from fermented tapioca, allowing easier absorption. The capsules are also naturally infused with small prebiotic nutrition that supports digestive health.
About The Brand
Opti-Nutra is a nutritional supplement company based in the United Kingdom.
Aside from Testo Lab Pro, the brand manufactures other performance supplements such as multivitamins, nootropics, and post-workouts using safe and science-backed ingredients.
Opri-Nutra is known for its strict manufacturing standards, so its products go through third-party testing, cGMP, and FDA-approved research. They are free of synthetic ingredients you'd find in most inferior testosterone-boosting supplements.
The company is also keen on keeping its formulas up-to-date. As new research emerges, Opti-Nutra upgrades its products to make them even better than before.
How Does The Testo Lab Pro T-Boosting Supplement Work?
Testo Lab Pro T-boosting supplement works by increasing the components that help raise testosterone levels and fighting the elements that reduce it.
Testo Lab Pro is a full-spectrum natural testosterone booster that features a blend of five cutting-edge ingredients that work together to deliver a boost in T levels, sex, and muscle mass.
Here are the three ways Testo Lab Pro increases your testosterone:
The supplement triggers the release of dopamine and hormones (gonadotropin-releasing hormone, luteinizing hormone, follicle-stimulating hormone) that work together to optimize testosterone production.
To further raise testosterone levels, Testo Lab Pro ingredients fight the so-called T-killers: estrogen, sex hormone-binding globulin, cortisol, free radicals, and lack of essential nutrients.
Finally, the T-booster supports fat loss, exercise performance, and muscle gain across several different pathways — as long as you use it in conjunction with an effective fitness program.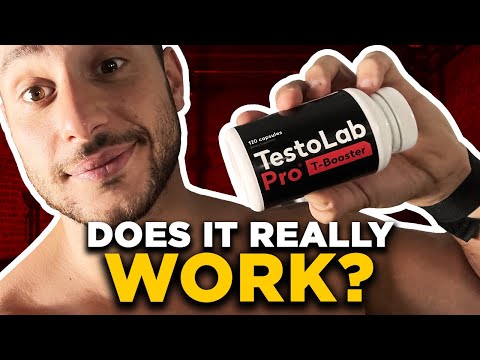 Benefits And Highlights
Testo Lab Pro promises to deliver support in the areas of muscle building, physical performance, fat loss, and focus.
Within three weeks of taking the supplement, I noticed that I was more focused in the gym. I found myself intentionally putting every ounce of effort into my workouts because my mind was cleared of distractions.
My mental fortitude also improved significantly. I used to easily get stressed and moody during busy days, but since using Testo Lab Pro, I was able to manage stress better.
However, I didn't observe a change in my energy levels and libido, which I was looking forward to experiencing with this product.
Apart from its well-researched ingredient line-up, Opti-Nutra also put a lot of thought into Testo Lab Pro's capsules. The supplement is delivered in 100% vegan NutriCaps that promise comfortable absorption. True enough, I didn't experience any digestive issues while taking this product.
"If you get some moisture present or ingredients dissolve, they'll decrease the quality and shelf life of the product and decrease the nutrient delivery. You can get a complete loss of the ingredients."

- Lisa Mauer, Associate Professor of Food Science
The capsules also have an oxygen barrier that protects the nutrients from moisture and oxidation that can cause damage.
Formula and Effectiveness
I especially liked its all-natural and stimulant-free formula, which is quite rare for supplements that claim to boost testosterone.
You may have noticed that Testo Lab Pro contains only 600 mg of DAA, which is slightly lower than other testosterone supplements.
According to the product page, DAA is only effective for a short period at high doses of 1500 mg to 3000 mg and can reduce testosterone when administered at excessively high 6000 mg doses.
Testo Lab Pro claims that with its conservative 600 mg dose, you won't have to cycle the supplement.
However, we couldn't find any referenced study to back this up. The company also didn't provide scientific sources on the product page.
Customer Support
Finally, Testo Lab Pro delivers excellent customer service. When I emailed them about a concern, they responded within 36 minutes.
Pros
Increases focus and sex drive
Improves strength and recovery time
Free of stimulants and synthetic additives
Uses vegan capsules infused with prebiotic nutrition
Cons
It contains a few ingredients with limited research on humans
Free shipping applies only to the most expensive product package
Ingredients In Testo Lab Pro
I sought the help of a nutritionist to perform an in-depth review of each ingredient in Testo Lab Pro T-Booster. After hundreds of hours of research, here's what we learned.
Vitamin D (50 mcg)
Higher vitamin D levels are linked to greater bone and muscle strength [1,2] which can come in handy when you're lifting heavy weights at the gym.
Nowadays, people are at greater risk of vitamin D deficiency due to the modern lifestyle and other contributing factors, which means many can benefit from this supplementation.
Vitamin D deficiency is associated with poor erectile function, low sperm count, and low sperm activity.
It also positively impacts male testosterone levels. However, studies show that one must have low vitamin D and low testosterone levels at baseline for vitamin D supplementation to significantly impact both free and total testosterone levels [3,4].
Vitamin K1 and K2 (50 mcg)
Vitamin K is often paired with vitamin D to help facilitate calcium metabolism, one of the latter's primary functions.
However, the direct effect of vitamin K1 and K2 on testosterone remains unclear. A single study in rats showed that vitamin K deficiency decreased testosterone production [5]. But apart from that, there isn't much scientific research on vitamin K's correlation with T levels.
Magnesium (50 mg)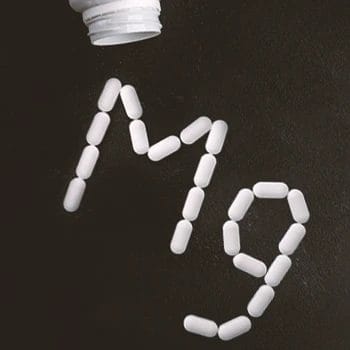 Magnesium supplements increase free testosterone and total testosterone levels.
However, a protein in your body called the sex hormone-binding globulin (SHBG) attaches itself to circulating hormones, including testosterone.
When this happens, the hormone is rendered inert.
It cannot have any anabolic effect, which means having higher levels of SHBG in the blood is detrimental to those trying to raise testosterone levels.
Research suggests that magnesium can bind to SHBG itself and immobilize it, allowing more free testosterone to circulate in your blood and perform its function [6].
Several population-based studies have also found that magnesium intake is positively associated with bone density in men and women [7].
Your participation in various physical activities becomes much more manageable with solid bones.
Zinc (30 mg)
Zinc improves athletic performance and maintains testosterone levels that typically drop due to stressors like intense workouts [8], which means it can help you last longer in the gym.
Zinc deficiency can also lead to primary testicular failure and reduces the function of the luteinizing hormone receptor, which stimulates the production of testosterone [9,10].
A study showed that male patients who underwent zinc supplementation for six weeks ended up having significantly higher testosterone levels and luteinizing hormone [11].
D-Aspartic Acid Calcium Chelate (600 mg)
D-aspartic acid is one of the most popular testosterone-boosting ingredients that impact the endocrine system.
This amino acid induces the release of growth hormone and luteinizing hormone, leading to testosterone production [12].
D-aspartic acid also plays a role in the production and release of testosterone in the testicles [13,14], further helping increase the number of total testosterone levels in your body.
It is also said to assist in producing the gonadotropin-releasing hormone, the luteinizing hormone, and the human growth hormone, which aids in muscle development [15].
DAA also works alongside testosterone in improving sperm quality and sperm count [16], which can better your chances of becoming a parent.
However, it's important to note that most of this research was done on rats. More human studies are needed.
Boron (6 mg)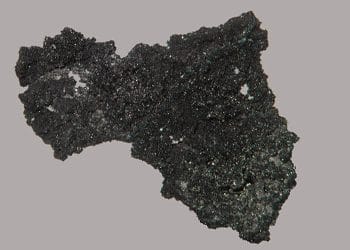 The role of boron in testosterone enhancement has been established in a few studies.
A published review has shown that this trace mineral increased free testosterone and decreased estradiol (a form of estrogen that reduces testosterone and promotes feminine physical change) after only a week of supplementation [17].
Another study has shown that boron intake in healthy males resulted in a significant decrease in the sex hormone-binding globulin [18] which, as stated earlier, is an archenemy of testosterone.
Luteolin (60 mg)
The Luteolin in Testo Lab Pro is taken from 100% natural orange extract.
Its primary function is to block aromatase, which converts testosterone into estrogen [25,26].
However, this luteolin research focuses on its anti-cancer benefits, and Opti-Nutra seems to have taken that and applied it to testosterone enhancement in males.
Luteolin also maximizes DAA-CC's testosterone impact by deterring its estrogen impact.
For men over 40, this botanical antioxidant regulates aromatase's testosterone-to-estrogen conversion rate, which increases as males grow older and is associated with age-related testosterone decline.
Ashwagandha Extract (600 mg)
Ashwagandha root extract has been used in Ayurvedic herbalism for centuries to boost masculine sex drive, muscle strength, and virility.
A 2015 study in athletic males revealed that an eight-week trial of this herb resulted in a remarkable increase in muscle size and strength, a decrease in exercise-induced muscle damage, a more significant reduction in body fat percentage, and significantly higher testosterone levels [19], indicating that it can do wonders for your exercise performance.
Check our supplements reviewed based on Ashwagandha extract.
Mucuna Pruriens Extract (300 mg)
Testo Lab Pro contains mucuna pruriens extract that supplies dopamine [20], which speeds up testosterone production.
It supplies antioxidant activity that protects the testes, removes free radicals, and fights cortisol, also known as the stress hormone [21,22].
It's imperative to manage stress because it can cause your T levels to dwindle.
"Stress can cause lower testosterone levels and then turn into a vicious cycle — the lower testosterone level can cause stress, which can cause testosterone numbers to drop even lower."

- S. Adam Ramin, MD, Urologist & Medical Director of Urology Cancer Specialists
This herb also increases dopamine production, which boosts erectile function, libido, and sperm count [23], helping you become a better lover.
It has also been shown to improve semen volume and sperm quality [24].
How To Take Testo Lab Pro?
You should take Testo Lab Pro four times a day — two capsules in the morning and two in the afternoon or evening.
I followed this recommendation and continued with my typical workout regimen, including cardio and strength training.
Where To Buy Testo Lab Pro
You can buy Testo Lab Pro only from the official website, as it isn't available at brick-and-mortar locations.
One bottle has 120 capsules for a month's supply, but you get to save more if you buy two boxes.
If you got great results from this product, I suggest getting their 4-month supply package, containing three bottles plus a free one. This gives the best value and also comes with a free shipping promotion.
The company ships worldwide, and they are very time-efficient. I received my package less than 48 hours after placing an order on their website.
It's also worth mentioning that Testo Lab Pro T-Booster offers a 30-day full money-back guarantee.
With this, you need not consider other platforms online that sell this testosterone booster. Otherwise, you might end up receiving a counterfeit product that could cause you harm.
Testo Lab Pro Side Effects
Testo Lab Pro had significant effects on my focus and libido.
However, I experienced occasional headaches and nervousness while taking it. This may be due to its d-aspartic acid content, which can cause these side effects [27].
So before using this product, I recommend that you consult a licensed healthcare provider for sound medical advice, especially if you have a specific health condition.
How Testo Lab Pro Compares To Other Testosterone Boosters?
Here's how Testo Lab Pro compares to three of the leading testosterone boosters on the market.
Testofuel
Testofuel by Roar Ambition is a testosterone booster and muscle-building supplement that can increase your energy levels and improve muscle growth naturally.
This all-natural supplement is made with 2000 mg of D-aspartic acid and 10 mg of zinc, as well as Fenugreek, Vitamin D3, Asian Red Panax Ginseng, and oyster extract. Testo Lab contains more zinc at 30 mg but less D-aspartic acid at 600 mg.
Our dietitians support the effectiveness of Testofuel's formula. After using myself and hearing feedback from our test group during several weekly check-ins, I can confirm it lives up to its hype.
Several in the test group had visible muscle gains in their chest and arms after a few weeks. They also experienced increased energy and improved mood. For full disclosure, this was only the case for some in our test group; some had no noticeable changes.
Unlike Testo Lab, which is vegan-friendly, Testofuel is not because of the included oyster extract.
Aphro-D
If you're interested in trying Aphro-D, you can do so without risk thanks to the company's year-long, money-back guarantee. However, remember that it can take a few weeks of consistent use to see results.
Our own testing with Aphro-D yielded mixed results, so it may not be a surefire solution for some. Some of our users saw notable mood, confidence, and performance changes, while others did not.
I was surprised to see the short list of ingredients, none of which are included in Testo Lab's formula, but like Testo Lab, Aphro-D is vegan/vegetarian friendly.
The formula consists of Tongkat Ali, Shisandra berry, pearl powder, and He Shou Wu. While I prefer shorter ingredient lists, it's worth noting that the exact amounts of each ingredient are not disclosed.
When I went to place an order for our testing, I noticed one potential downside: I was automatically enrolled in recurring shipments. Keep this in mind if you're not interested in continuing use beyond your initial purchase.
Testogen
If you're struggling to gain muscle mass or simply looking to enhance your overall physical performance, Testogen's all-natural testosterone-boosting formula may do the trick.
Our testing proved Testogen's effectiveness, with most volunteers experiencing increased strength, better moods, and up to a 2% reduction in body fat. Additionally, after measuring testosterone levels, some users showed noticeable effects in as little as two weeks.
Testogen contains a blend of essential ingredients, including zinc, boron, Korean red ginseng, nettle-leaf extract, and vitamins K1 and B6.
Test Lab contains more zinc than Testogen, 10 mg compared to 30 mg, but Testogen contains more D-aspartic acid (2352 mg vs. 600 mg) and boron (8 mg vs. 6 mg).
I ordered directly from the official website for our testing, where I found a good discount on my multi-bottle purchase and free shipping. Additionally, Testogen offers a 60-day money-back guarantee.
Other T-Boosters We Have Reviewed:
Testo Lab Pro Reviews
Upon checking different online forums, I found a few helpful reviews on Testo Lab Pro.
After using it for almost three weeks in the morning and night, Graham had more energy and felt less worn out after work. It also significantly improved his focus in the gym and gave him a stronger sex drive. He claims that the product worked as promised.

- Graham, St. Louis, Missouri
This customer has struggled with low testosterone levels for many years, and Testo Lab Pro is the first over-the-counter supplement that worked for him. It gave him more strength and improved his recovery times significantly. It has also enhanced his performance in the bedroom, so he's delighted.

- Samuel, Sacramento, California
While Nicholas appreciates the extremely detailed product page, he was disappointed with the results. The testosterone booster failed to improve his masculine energy and libido, and he also didn't experience any muscle recovery improvements and growth.

- Nicholas, Boston, Massachusetts
David is another unsatisfied customer who didn't experience any of the product's promised benefits. Even though he followed the recommendation on the label and coupled the supplement with a healthy and balanced diet, Testo Lab failed to give him the expected results.

- David, Reno, Nevada
Testo Lab Pro Review: Is It Worth Buying?
Testo Lab Pro is lauded for its ultraclean ingredients and superior manufacturing standards. Its formula is heavily researched and backed by science, so you wouldn't find any "fad" ingredients here.
Taking Testo Lab Pro was effective in boosting my mental focus and mood. However, it failed to boost my energy and sex drive. I would say Testogen is a better option for boosting low testosterone.
Although Testo Lab Pro has a similar ingredient profile, Testogen made a difference in my physical well-being.
The significant energy boost helped me become more active, and I enjoyed some benefits in the bedroom, too. I got satisfactory results from Testogen, and maybe you will too after you try it.
We Recommend This Instead
Pros
May work well as a natural testosterone booster
Positive reviews about improved physical and mental energy
Seems to boost confidence levels
100% money-back guarantee if you're not satisfied
Get the BEST PRICE until the end of May
Cons
You can only buy it on their website
Was this article helpful?