Many of my fitness clients are targeting their mental health and physical health simultaneously.
As a result, there have been many conversations about nootropic dietary supplements, and Vigor Smart Pills is a name I recently started hearing more often.
We have an extensive network of fitness fanatics that help us test products, so I solicited the help of a dozen of them to test Vigor Smart over several weeks.
I also sat down to discuss the results and ingredients with our nutritionist.
So, is Vigor Smart worth it? Here's what you need to know to decide.
What is Vigor Smart?
Vigor Smart Pills is a nootropic supplement manufactured by Nu-Vigor promising to promote brain health, reduce brain fog, and enhance cognitive performance.
How Does It Work?
Vigor Smart works by using a formula of all-natural ingredients that may increase blood flow, boost neurotransmitter function, and influence brain chemicals to improve cognitive function.
Let's closely look at the primary ingredients in Vigor Smart brain booster and see if each can support the claims.
Vigor Smart Ingredients
The ingredients label of the Vigor Smart supplement is not transparent.
The proprietary blend makes it difficult to know if the amount of each ingredient is adequate to boost brain function.
Still, let's look at the potential nootropic benefits of each.
1. Bacopa Monnieri
The use of this perennial herb originates in traditional Indian medicine.
The belief is that Bacopa monnieri reduces oxidative stress in brain cells [1].
In optimal amounts, Bacopa monnieri could be a great addition to a nootropic because reducing oxidative stress can improve brain function and help prevent cognitive decline and certain conditions like Alzheimer's disease [2].
Oxidative stress packs a big punch to the brain by allowing excess free radicals to cause cell damage or even death, which can lead to conditions like Parkinson's disease [3].
Additionally, oxidative stress alters proteins in the brain, which is a critical factor in the onset of Alzheimer's.
Without knowing the specific quantity of Boca monnieri in Vigor Smart pills, our nutritionists can't confirm how effective the dose is for enhancing memory and cognitive health.
2. St. John's Wart Extract
Research shows that St. John's Wart may increase the availability of chemicals in the brain like dopamine, and serotonin, working similarly as antidepressant medicines to relieve mild to moderate depression symptoms [4].
According to our nutritionists, the idea of a mood-lifting herb in a brain booster supplement is a good idea, assuming it is of an optimal dose.
3. Acetyl-L-Carnitine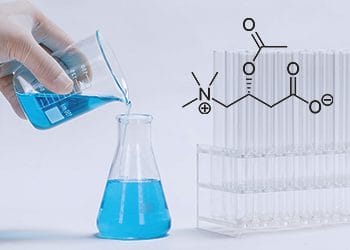 I came across an interesting 28-day trial that studied the combination of acetyl-L-Carnitine Vinpocetine, a synthetic derivative of the alkaloid vincamine, and Huperzine A, a chemical found in Chinese moss.
The clinical data supported further clinical trials to evaluate the efficacy of the combination because it suggested that it significantly impacts blood circulation, brain health, and cognitive function [5].
Benefits found in the study include:
Improved cerebral metabolism
Improved blood circulation in the brain
Increased glucose consumption by the brain
Increased oxygen consumption by the brain
Hypoxia resistance (low oxygen levels in tissues)
Increased acetylcholine for improved brain signaling
Although this trial that I came across and discussed with our nutritionists evaluates Acetyl-L-Carnitine combined with Vinpocetine and Huperzine A, it highlights the efficacy of this amino acid in brain memory products.
4. L-Glutamine
Our nutritionists and I liked the addition of L-glutamine to the formula, though we wish we had specific dosing information.
There's research on the efficacy of L-Glutamine in reducing chronic stress-induced cognitive decline, and the results are promising [6].
5. Green Tea Extract
Green tea extract is a popular addition to many supplements, and one systematic review found many brain benefits [7].
Green tea extract may:
Reduce memory loss
Improve attention and focus
Improve working memory
Reduce anxiety
6. DMAE Bitartrate
Many believe DMAE is a compound that positively influences mood, memory, and cognition.
One small study done decades ago supports this, particularly in people with age-related cognitive decline [8].
DMAE is found in the body and through diet by eating fatty fish.
"DMAE may also help prevent the buildup of a substance called beta-amyloid in the brain. Too much beta-amyloid has been linked to age-related decline and memory loss."
- Alan Carter, Pharm.D.
Does Vigor Smart Work?
Vigor Smart may work for some, but the lack of ingredient transparency makes it difficult to know if the formula is truly effective in improving brain health.
We do know that the ingredients in the formula have the potential to offer some benefits to brain health.
Using a nootropic as Vigor Smart may:
Reduce brain fog
Increase mental energy
Improve memory problems
Increase cerebral functions like focus
Our test group reported some inconsistent improvements in mood and moderate improvement in mental clarity.
When we ran the online cognitive tests at the end of the testing phase and compared them to the results from before product testing, we saw no remarkable improvements.
Pros
L-Glutamine may help stress-induced cognitive decline
Our test group reported elevated mood, likely from St. John's Wart's antidepressant effects
It may help circulation getting essential nutrients to the brain
Cons
No official website
Many similarly packaged copycats on Amazon make finding the correct one confusing
A proprietary blend lacks transparency
It contains stimulants that were troublesome for some in our test group
Is Vigor Smart Safe?
Vigor Smart nootropic pills are likely safe for most healthy individuals, given it is a formula of only all-natural ingredients.
It is essential, however, to note that some of the individual ingredients may adversely affect some people [9].
Some known side effects of these ingredients include:
Headache
Dizziness
Heart palpitations
Upset stomach
Constipation
Allergic skin reactions
How to Use It
We had some difficulty finding the actual product label for Vigor Smart before we ordered it, which seemed unusual.
Upon receiving the product, we learned the recommended dose by the manufacturer is two tablets daily.
If you decide to try Vigor Smart, read the product label carefully to know more specifics on taking this supplement that might affect you, like recommended time of day or if you need to take it with food.
Who Should Use Vigor Smart?
Healthy adults looking for sharper brain function and with no allergies or sensitivities to the ingredients should consider using the Vigor Smart supplement.
However, as I advise all my clients, it is best to consult your doctor before starting any new supplement to discuss your health, medications, and other supplements to make sure there are no interactions.
Who Shouldn't Use Vigor Smart?
Children, pregnant or breastfeeding women, or someone with underlying health conditions shouldn't use Vigor Smart without first speaking to a healthcare provider.
Having this conversation can help ensure that none of the specific ingredients in Vigor Smart will adversely interact with any health conditions or medications.
Where to Buy and Price
One online article I came across stated that Vigor Smart offers a free trial for first-time buyers that only requires the consumer to pay a shipping fee.
Because we could not find an official website for Vigor Smart and there was no link to click, we could not confirm this free trial policy.
You can find Vigor Smart on Amazon at a reasonable price compared to similar nootropics.
Shipping and Delivery
For this Vigor Smart review, we ordered Vigor Smart from Amazon and received free shipping.
The free shipping option gave a delivery window of 7-10 business days, and we received the Vigor Smart brain pills in eight days.
User Testimonials
We searched the internet for what users had to say about Vigor Smart.
Reviews were scarce, so here is what we found.
She loves this product and will buy it again and again.
- Nanette from Florida
He states it is all marketing; there is nothing good about the formula.
- Gerrit from Arizona
She felt writing her Vigor Smart review was necessary because the product is junk.
- Myndria from Washington
How Does It Compare?
Including a comparison to similar products in any product review is essential.
We divided our test group into three smaller groups to test the following competitor's nootropics using the same protocol we used for Vigor Smart brain pills.
Let's see how it compares.
Mind Lab Pro
Opti-Nutra states they offer a high-quality memory enhancement product with science-backed ingredients. I liked the transparency of the product label.
Mind Lab Pro has an official website where you can learn more about their practices, including being vegan-friendly, shipping in recycled packaging, and using GMP-certified and FDA-registered facilities.
According to our nutritionists, Mind Lab Pro offers a good amount of B vitamins that may slow cognitive decline in the non-dementia population [10].
Alpha Brain
Onnit's Alpha Brain is another brain booster supplement that lacks a bit of transparency on its label.
The formula includes proprietary blends: Onnit Flow, Onnit Focus, and Onnit Fuel, that promise to offer brain protection and improved cognitive ability.
The feedback in our Alpha Brain tester group was positive, with most reporting better focus, but all agreed they would like to see specific ingredient dosages on the label.
Gorilla Mind Smooth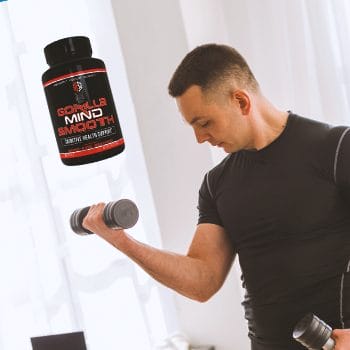 Ginkgo Biloba is known as the "brain herb," and some studies show it will improve memory and mental clarity [11].
Besides Ginkgo Biloba, Gorilla Mind Smooth also contains some common supplement ingredients like L-theanine and L-tyrosine and some less common ones like Saffron and Kanna.
Kanna is a South African herb traditionally chewed before stressful situations [12].
Our Gorilla Mind test group reported a noticeable increase in overall well-being during the trial phase.
So, Does Vigor Smart Work?
I don't like proprietary blends on dietary supplement labels because transparency equates to trustworthiness.
Combine that with the lack of an official website, Vigor Smart reviews, and this nootropic cannot warrant my recommendation.
If you want powerful cognitive support from a product with clinically proven ingredients clearly listed on the label, give Mind Lab Pro a try.
In effective nootropics, I am looking for not only memory enhancement but improved concentration, speed, reduced stress, and better mood.
The consensus in our group is that Mind Lab Pro meets expectations in all of these areas.
We Recommend This Instead
Click For Best Price
Pros
Doesn't cause jitters, as it's stimulant-free
It's easy to consume, as it only requires two capsules a day
It's safe and third-party tested
There are no hidden ingredients
Get the BEST PRICE until the end of June
Cons
It is a bit pricey compared to some other products of the same type
Was this article helpful?