At Total Shape, we're committed to helping our community members transform their lives through informed health and fitness choices. We're proud of the positive impact we've had on countless individuals who've chosen to embark on their wellness journey with us.
Our Testimonial Page offers a glimpse into the success stories of our community members. Here, you'll find firsthand accounts of how Total Shape's comprehensive health and fitness resources have empowered people to reach their goals and significantly improve their lifestyles.
These testimonials underscore the value of our evidence-based information, the effectiveness of our recommended exercise regimens, and the benefits of our carefully curated dietary and supplement advice. They are a testament to our dedication to supporting each individual's unique journey towards health and wellness.
What's more, they provide an invaluable source of motivation and inspiration. They highlight the potential for change and growth, showcasing what's possible when you have access to the right resources and a supportive community.
Please take a moment to read through these stories and learn about the transformative power of Total Shape. If you're contemplating a new lifestyle choice, considering a fresh workout routine, or pondering a diet change, these testimonials may provide the encouragement you need to take that first step.
And remember, we're always here to support you on your journey. Your success is our success, and we are thrilled to be a part of your transformation. Here's to your total shape transformation!
Google Testimonials




Trustpilot Testimonials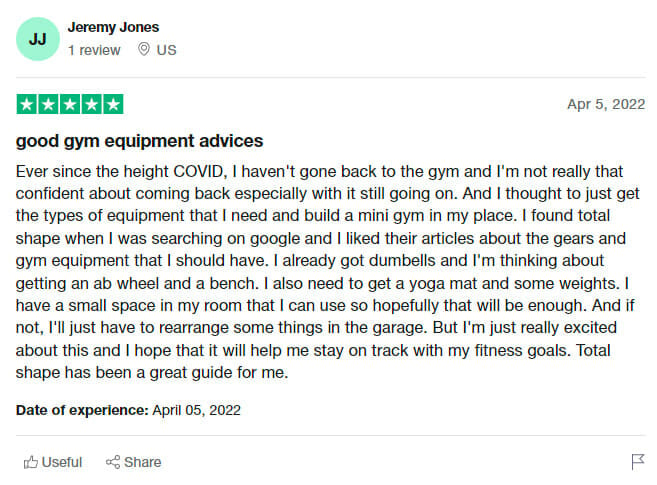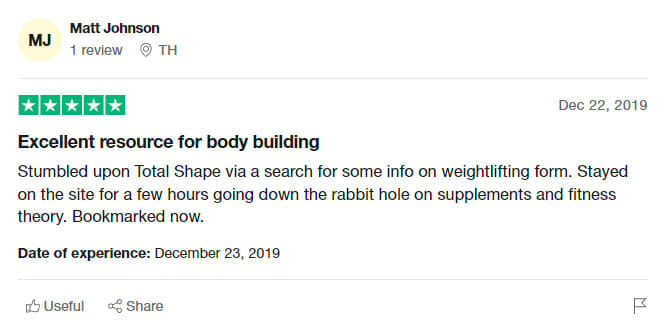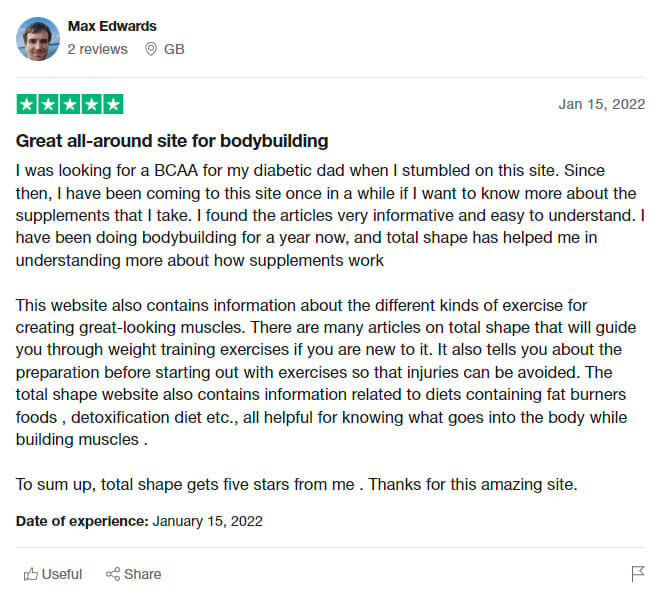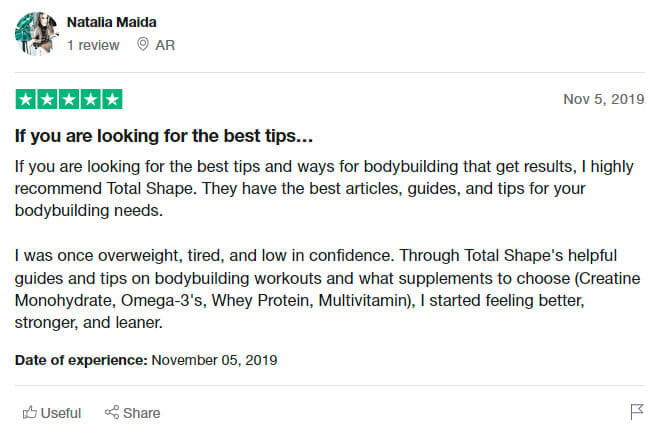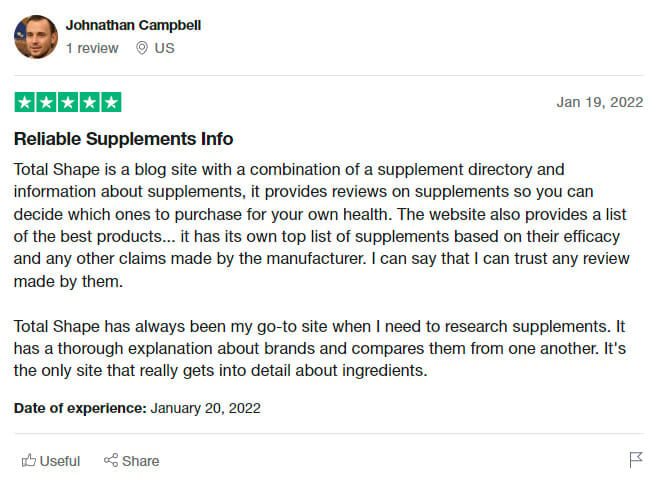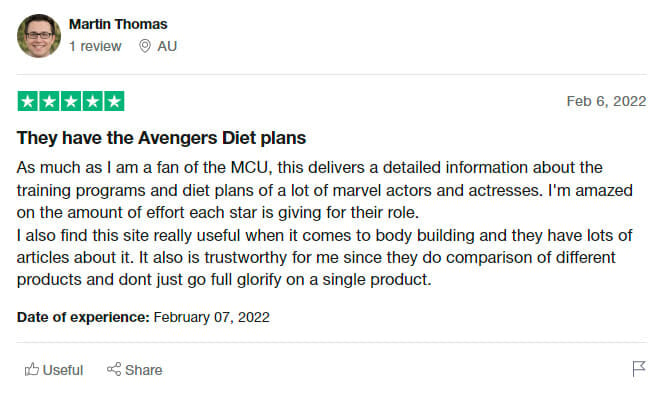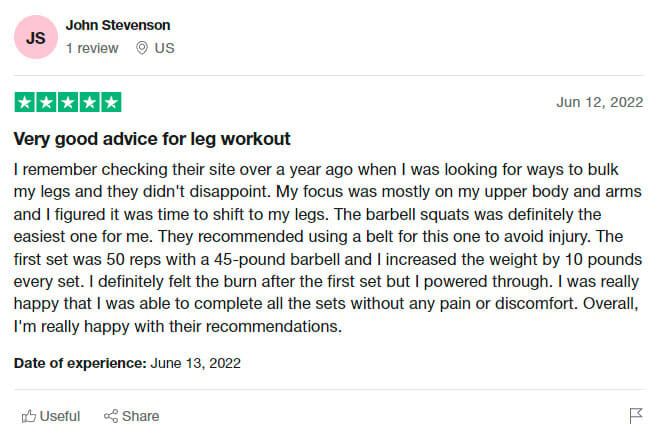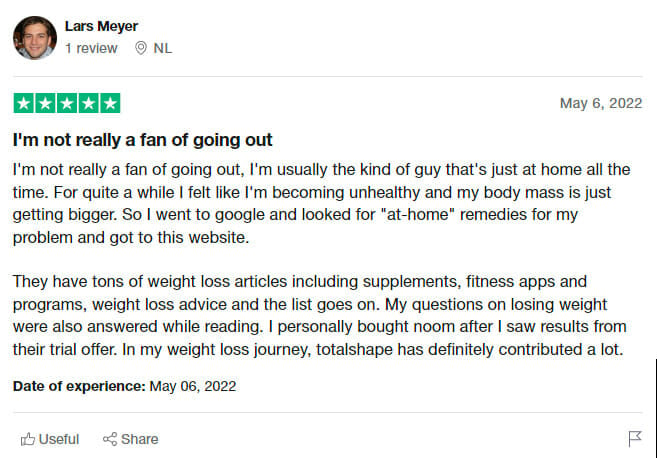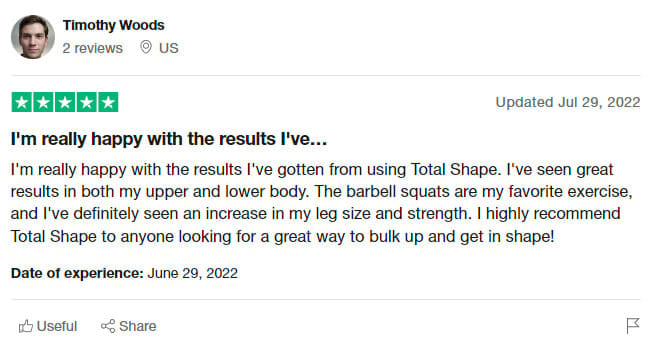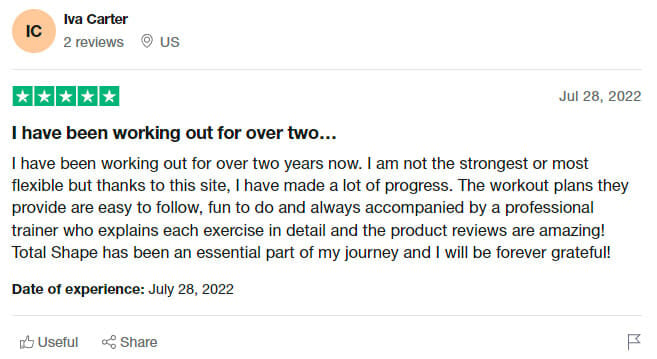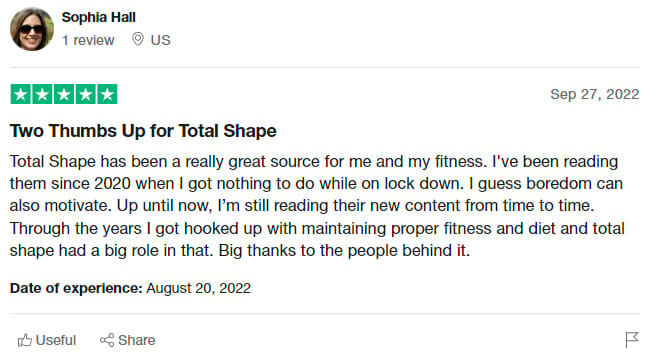 Yelp Testimonials