18
Supplements
Considered
177
Hours
of Research
38
Reviews
Examined
11
Experts
Interviewed

I've been in the fitness and nutrition industry for almost a decade, and one of the concerns from my vegan society clients is how to make sure they supplement with a good vegan multivitamin.
As a nutritionist, I know that there are no vegan diet foods that contain vitamin D or B-12. Likewise, getting adequate amounts of magnesium and omega-3 fatty acids can also be a challenge for vegans.
These facts point to how important it is for them to find a good vegan multivitamin supplement in order to maintain robust health.
We've done a ton of research and interviewed several plant-based dietitians, and we all came to the conclusion that NOT all vegan supplements are made equal.
To make sure you stay the course and get the right nutrients, here are some of the best vegan multivitamins to choose from.
Editor's Choice
Ritual
Click For Best Price
#2nd Best Choice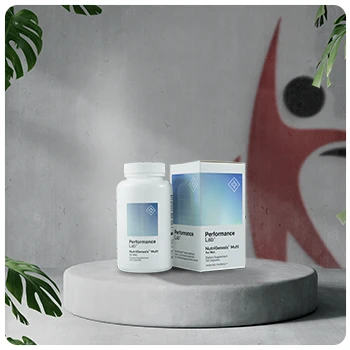 Performance Lab
Click For Best Price
#3rd Best Choice
Healthycell
Click For Best Price
Our Top Vegan Multivitamins (September 2023)
1 - Ritual Multivitamin 18+ (Editor's Choice)
Ritual takes the crown when it comes to transparency—an important trait that also applies to their essential vegan multivitamin for men and women.
All the vitamins and minerals you need to level up your health can be found in this product, which promises to support the brain, bone, and heart, promote red blood cell formation, and support normal muscle function. It also has antioxidant properties that can help fight free radicals.
This whole food multivitamin comes in delayed-release capsules designed to absorb later in the less sensitive areas of the gut to ensure better absorption and comfortable digestion of its ingredients.
Personally, this essential vegan vitamin gave me more energy to perform better at the gym and accomplish everyday tasks with more ease.
Ritual also incorporated a mint tab in every bottle to keep things fresh and make taking your vitamin intake a more enjoyable experience.
Pros
Supports brain, bone, and heart health
With antioxidant properties
Suitable for people with sensitive stomachs
Contains no additives
Cons
Some customers dislike the mint flavor and smell of the pills
2 - Performance Lab NutriGenesis Multi
Performance Lab has taken a rather obvious but uncommon step to create a multivitamin for women and men. With taking different supplements, it can quickly happen that women get way too much of certain nutrients, especially things like iron.
Oversupply of such minerals can lead to some side effects, and by choosing a gender-specific option, you can avoid those negatives [1].
All the critical vitamins, including vitamin B6 and B12, are provided in a dose that exceeds the body's daily needs and the same is the case for most of the minerals.
With no unnecessary fillers or additives, it's non-GMO and soy and gluten-free, making it one of the best vegan multivitamins.
After a couple of weeks of taking this supplement, I noticed I had more energy than before. My lethargic episodes also decreased significantly. I just felt genuinely better while using it, so I'm utterly convinced that this product works really well.
Pros
Available in formulations specifically formulated for men and women
Practically all critical vitamins and minerals provided in excess of daily need
Gluten-free, soy-free, and non-GMO
Absolutely no hidden or filler ingredients
Cons
Bulk order options could be better value
Some better bulk discounts would be nice, but considering the value you get, it's still a good deal.
3 - Healthycell Vegan Multivitamin
What's unique about Healthycell's Vegan Essentials is that it's a multivitamin in microgel form, enhancing the absorption of plant-based micronutrients.
It contains the daily recommended micronutrients, including vitamin A, vitamin B12, and vitamin D, as well as omega-3 fatty acids, all certified vegan-friendly. It also supports hair, nail, and skin health with its biotin and vitamin E content, all from plant-based sources [2].
Healthycell's Vegan Essentials also tastes good, especially when you drink it cold. It also has the right amount of sweetness.
A client of mine who uses this multivitamin says it has improved her overall well-being and physical performance.
Pros
MICROGEL™ technology to enhance micronutrients absorption
30+ vitamins to support brain, hair, skin, nails, muscle, bones and immunity
Natural peach mango flavor tastes amazing
Able to mix in drinks and blend in smoothies
Cons
A little pricey when compared to other multivitamins
I haven't personally experienced this but some users report constipation in the first few weeks of taking it.
4 - Rainbow Light Just Once Multivitamin
Rainbow Light has long been recognized as a maker of high-quality, safe, and effective nutritional plant-based vitamin and mineral supplements.
Their plant-based, vegan multivitamin is a good example of the extra thought and care they put into their products in order to serve the plant-based and vegan community better. It contains an optimum blend of vitamins and minerals that most vegans lack.
For instance, most supplement manufacturers include low-quality fillers in their formulations without giving it a second thought.
I enjoyed a much deeper sleep, more energy, and a better mood within just a few days of taking Rainbow Light.
Pros
One tablet per day
Contains what you need, not what you don't
An effective, all-natural multivitamin for health-conscious vegans
More affordable than a lot of other brands
Rainbow Light, on the other hand, understands that most vegans get plenty of iron from the veggies they eat, and they don't depend entirely on a plant-based or vegan multivitamin, making this iron-free supplement a favorite for those on a plant-based diet.
5 - Deva Vegan Multivitamin
Deva Vegan Multivitamins contain  the essential nutrients and minerals a vegetarian needs to effectively supplement nutrients in their diet.
This plant-based multivitamin is also made to be animal-free and carries the official certification of the Vegan Society.
Deva Vegan Multivitamins contain plenty of hard-to-get vitamin B12 as well as vitamin A, vitamin C, vitamin D, and vitamin E. There's also iodine, magnesium, zinc, and a dozen more nutrients and minerals, making it a great essential vegan multivitamin to help vegans maintain optimal health [3,4].
Many online reviews say this supplement made them feel better and strengthened their immune system. However, some customers also complained about its unpleasant taste.
Deva Vegan Multivitamin covers 100% of your daily iron needs, but some people find that it upsets their stomachs. If you're one of them, you might want to steer clear of this supplement.

Pros
Contains zero animal products, byproducts, or third-party derivatives
Gluten, dairy, wheat, yeast, salt, and sugar-free
Certified safe by the Vegan Society
One easy to swallow capsule per day is all you need
Cons
Some ingredients, like croscarmellose sodium, may cause indigestion
This multivitamin supplement is also free of yeast, gluten, dairy, egg, salt, shellfish, and sugar, which makes them one of the cleanest on the market and a good choice for vegans and non-vegans alike.
6 - Garden of Life for Men
Men have their own particular nutritional needs that are slightly different from those of women because they generally weigh more, especially while on a vegan diet.
Men need to make sure that their diet takes into account physical stamina, prostate integrity, and heart-related issues, as all of these come to the fore as men age [5].
As such, Garden of Life has been around for some time and has a hard-earned reputation for producing whole-food multivitamins that are effectively tailored to specific groups.
I noticed a positive difference in their mood and energy while taking this product.
Pros
A special formula that addresses men's specific needs
Robust prostate support derived from whole foods
Contains enough vitamins and minerals for cardio health
Clean and affordable vegan multivitamin supplements
Cons
Just don't forget to take them twice a day
Meanwhile, the Garden of Life multivitamin for women also provides generous amounts of vitamin A, vitamin C, vitamin D, and vitamin E to help strengthen bones and support breast and cardiovascular health [6].
Those who are conscious of their plastic use would be happy to know that this supplement comes in an amber glass bottle.
7 - Garden of Life Vitamin Code Raw One for Women
Garden of Life does a lot of things right when it comes to formulating multivitamins, which is why they're so prominent on this list.
Their Vitamin Code Raw One for Women is just one more example. Sourced from certified organic whole foods, this product contains probiotics and beneficial enzymes that are essential for proper nutrient absorption [7].
Without a healthy digestive system, many of the nutrients and vitamins women need are frittered away and passed from the body unused.
Many female clients who tested this supplement said that it does an excellent job of preventing hair loss and improving skin appearance. Also, this one doesn't upset the stomach even when taken without food.
Pros
Rich in essential nutrients and probiotics for healthy intestinal flora
Contains hard-to-obtain vitamin B12 and folate
Derived from certified organic whole foods
Gluten, dairy, and GMO-free with no artificial ingredients
Cons
May not be for people with sensitive digestive systems
Vitamin Code Raw One whole food vegan multivitamin supplements aim at this problem directly. The result is one of the most reliable women's multivitamins on the market today.
Related Article: Best Organic Multivitamins
8 - Nature's Dynamics
While the gelatin used to create many vegan-friendly supplement capsules are actually sourced from problematic, animal-related products, these outstanding gummy vitamins derive their gelling agent from pectin extracted from 100% organic fruits, particularly apples.
As such, one of the last remaining problematic aspects of vegan vitamins is put to rest, and you can take your daily multivitamin, knowing you're not compromising your beliefs and your vegan diet.
Nature's Dynamics tastes so amazing that you might have to stop yourself from eating too many. Also, they don't stick together, unlike some of the gummy vitamins I've tried.
This vegan diet supplement is also free of toxic ingredients, so you know you're only consuming the good stuff.
Pros
No suspect gel sourcing or 3rd party animal byproducts
Certified USDA organic
Easy to swallow capsules that you can take any time, anywhere
These gummy multivitamins are also rich in probiotics and antioxidants, and contain the full profile of vitamins and minerals that are crucial to the nutrients a vegan diet needs, making it a great vegan multivitamin choice.
9 - Battle Ready Fuel Multivitamin
If you look at the label of this product, then there are some things you may notice. Most of the vitamins and minerals are provided in high enough doses to exceed your daily energy needs.
What stands out to me is the convenience of not needing multiple products or repeated daily intake, as this supplement adequately covers all the bases.
Also, the list of ingredients is very long and looks like something you'd find in a nutritionist's textbook.
In this product, you get most of the essential A, B, C, D, and K vitamins in the right combination to support your brain, muscles, and immune system [8].
On top of that, it also contains minerals like chromium, manganese, and zinc, and everything from connective tissue to muscle fibers and testosterone is taken care of [9].
This product covers all the bases, making it a staple in the health regimen of many people.
Pros
Carefully chosen selection of vitamins and minerals for bodybuilding
Not filled with non-essential ingredients or fillers
Helps support mental strength to avoid fatigue
Helps maintain lean muscle mass
Cons
Not available in soluble powder
In essence, this is one of the best vegan multivitamins on the market that gives you the optimum dose of nutrients your body requires.
Related multivitamin articles:
Should I Be Taking Vitamins As a Vegan?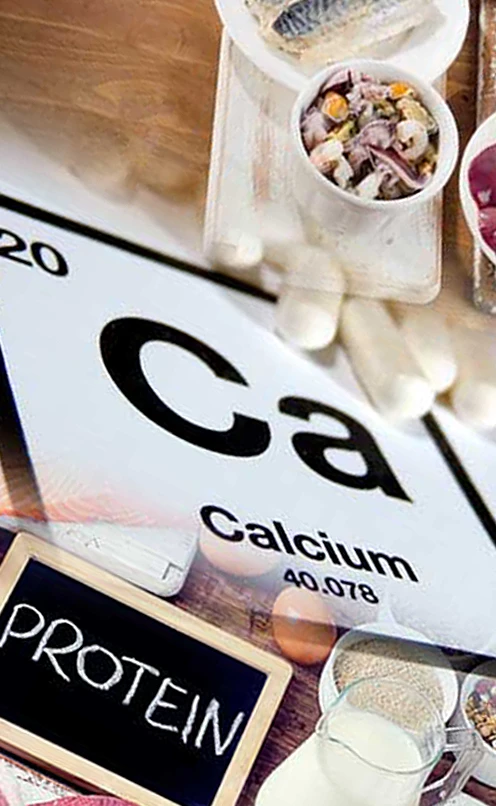 Yes, you should take vitamins as a vegan, especially B12, Vitamin D, calcium, iodine, protein, and zinc. Choosing a quality vegan vitamin will help prevent nutrient deficiencies safely.
We created a list below to explain their benefits.
Vitamin B12 - As we said at the beginning, vitamins like B12 are difficult to come by for vegans, as there are no vegetable sources for it. Vitamin B12 is an essential component in the production of healthy red blood cells and in the maintenance of the nervous system, which is why the best vegan multivitamins need to have it. It also plays a huge part in the metabolic function of every cell in your body
Calcium - Calcium is another nutrient that is difficult for vegans to find in multivitamins. There are some leafy vegetables, such as broccoli, that are good sources of calcium, but chances are you're going to get pretty tired of eating broccoli every day. Vegetarians often find calcium in dairy products, but that is not an option for vegetarians. Make sure to take your vegan mineral supplement that contains calcium, particularly if you are a senior [11].
Vitamin K2  - Your body needs vitamin K2 to properly manage calcium, which means moving it away from soft tissues—like your brain and heart—to your bones and teeth [12]. Recent studies also suggest that K2 helps prevent chronic diseases such as coronary artery disease [13]. Apart from that, K2 is critical in preventing arterial calcification and promoting bone density [14].  Since vegans don't consume butter, eggs, and other animal-based foods that contain K2, and only a few plant foods have it, it's critical to have a supplementary dietary source for this vitamin.
Protein - Without protein, our muscles and bones wilt away, our immune system weakens, and the oxygen levels in our bodies suffer, severely compromising our ability to recover from injury. Meat eaters have a steady supply of protein at their beck and call it in the form of beef, pork, and chicken. Vegetarians, however, need a bit more help meeting their daily requirement of protein from multivitamins. Beans, chickpeas, lentils, and the like are all good sources. But, if you don't have a taste for those items, you'll need one of our recommended best vegan multivitamins with protein.
Vitamin D - The body uses vitamin D to help maintain healthy bones and teeth, to aid in muscle building and repair, to stave off heart disease, to prevent diabetes, and more [15]. Vitamin D is one of the few vitamins that is easy to obtain because it's created naturally by the body through exposure to the sun. Getting that exposure, however, can be a challenge if you work long hours in an office or store.
Omega-3 and DHA - Omega-3 fatty acids are vital in helping the body repair damaged cells and maintain organ health [16]. In addition, omega-3 helps keep veins and arteries clear by raising the amount of good cholesterol in our blood [17]. Multivitamins and supplements with omega-3 are also thought to play a role in brain health and cognitive development [18].
Iron - While a lot of vegetarians assume they should be taking a vegan iron supplement and multivitamins, the fact is they are more likely to get enough iron from their regular diet compared to meat-eaters. Foods such as spinach, asparagus, white button mushrooms, and green beans - all plant-based favorites - are loaded with iron. If you eat these types of food on a regular basis, there is no particular reason to take vegan supplements with iron
Magnesium - Magnesium is the unsung hero of the nutrient world, playing a crucial part in more than 300 chemical processes in the body. It helps regulate the levels of other nutrients, plays a role in staving off high blood pressure, prevents muscle spasms, and is believed to play an important role in preventing heart disease [20]. Supplements with this are vital for vegans to get enough magnesium in their diet, but if they are not fond of nuts and seeds, it can be hard to do so.
Selenium

- Most of

the body's enzymes

rely on a stable supply of selenium to do their important work.

But this is another mineral that can be difficult for vegans to come by. If you have a hankering for beans, seeds, and brown rice, then you may get enough selenium in your regular diet. If you don't, however, your long-term health could end up in serious jeopardy [21]. Supplements for vegetarians should contain a full day's supply of selenium.
Zinc - If you are vegan, your primary sources of zinc will once again come down to nuts, seeds, oats, yeast, legumes, and beans. Not enough zinc in a supplement can cause hair loss, diarrhea, skin lesions, loss of appetite, and sexual dysfunction, to name just a few [22]. It's in your best interest then to ensure that your multivitamins contain zinc.
Iodine - The body metabolizes iodine during the production of certain hormones. Iodine is also used by the body to fight infection and to remove toxic chemicals from the bloodstream [23]. The only plant-based source of iodine is seaweed, but it's an unreliable source because iodine levels within it can fluctuate wildly [24]. Seaweed these days may also come loaded with contaminants picked up in the ocean, including heavy metals and even - in the wake of the Fukushima nuclear disaster - radiation, if it is harvested from the Western Pacific [25].
By eating a variety of foods, including fruits, vegetables, legumes, nuts and seeds, soy products, and whole grains, vegetarians can get adequate nutrients from non–meat sources. Vegetarians, especially vegans, need to pay attention to getting enough protein, iron, calcium, vitamin D, vitamin B 12, and omega-3 fatty acids.
- The Center for Young Women's Health
FAQs
Do Vegans Need Multivitamins?
Yes, vegans need vitamin and mineral supplements, but only those with nutrient deficiencies. Vegans usually lack nutrients that are not easily obtained from a plant-based diet, including protein, calcium, omega-3 fatty acids, vitamin B12, zinc, and magnesium. A simple way to make up for any deficiencies is by taking vegan society multivitamins.
What Are the Benefits of Vegan Multivitamins?
The benefits of vegan multivitamins are improved mood, enhanced memory, increased energy levels, faster recovery, reduced risk of chronic diseases, and filling the nutritional gaps of having a plant-based diet. While it is possible to get the essential nutrients from a well-balanced diet alone, it can be tricky. Having a healthy diet and taking vegan multivitamins is a good way to ensure that you get all the nutrients your body needs.
Can Children Take Vegan Multivitamins?
Yes, children can take certified vegan supplements. Being on a plant-based diet may sometimes cause nutritional deficiencies, so it's good for vegan children to take vitamin and mineral supplements to ensure that they get the nutrients necessary for growth and development. It's best to consult a pediatrician before giving a vegan society multivitamin or any supplement to your child.
Can You Be a Vegan Without Taking Supplements?
Yes, you can be a vegan without taking supplements. However, make sure that you get enough calcium and vitamin B12 from your plant-based diet. Getting all the necessary nutrients with this diet can be tricky. Taking vegan vitamins and supplements can make it easier for you to stay healthy and enjoy meals without tracking and identifying the nutrient content of every meal.
Which Vegan Multivitamin Should You Choose?
One of the best vegan multivitamins that I recommend to my friends and clients these days is Ritual Multivitamin 18+.
This additive-free product increased my energy levels and helped me train better at the gym.
The company also offers a multivitamin option for men and women, so you can get the right vitamins and doses specific to your needs.
You can find virtually every vitamin and mineral you need to upgrade your health in this supplement, so you're really getting your money's worth with this one.
Our #1 Vegan Multivitamin
Click For Best Price

Pros
Supports brain, bone, and heart health
With antioxidant properties
Suitable for people with sensitive stomachs
Contains no additives
Get the BEST PRICE until the end of September
Cons
Some customers dislike the mint flavor and smell of the pills
Was this article helpful?