When PhenGold hit the market, it got much attention on several fitness platforms.
And while it joins a long queue of similar products that claim to have the solution to all your health and well-being issues, something about PhenGold stood out for us.
Not only did the company steer clear of celebrity marketing and super slim models, but it was also completely transparent about how it came up with the list of natural ingredients.
As a certified trainer with over a decade of experience, I teamed up with my dietitian, Susan, and a group of 10 clients to see what it was all about and write this PhenGold review.
Total Shape's Score : 4.8/5
Ideal for speeding up cutting phases


Can help with general weight loss and management

Free shipping is available on all orders

Comes with a money-back guarantee

Capsules are small and easy to swallow
Cayenne Pepper

L-Tyrosine

L-Theanine

Green Tea Leaf Extract

Green Coffee

Rhodiola Rosea

BioPerine Black Pepper
Strong fat-burning effect from natural ingredients


Formula is based on suitable dosage from scientific studies

Good dose of caffeine to help with focus and motivation

No reported side effects
What Is PhenGold?
PhenGold is a commonly recommended fat-burning weight loss supplement manufactured by Swiss Research Labs Ltd. It contains high-quality natural ingredients that trigger certain metabolic processes in your body to burn fat, improve your mood, and increase your energy levels.
PhenGold is claimed to aid in fat burning, helping individuals lose weight and burn fat faster due to its potential effects on stored body fat, likely attributed to its amino acid content.
The manufacturers have improved it by including ingredients that show promising signs of suppressing hunger cravings that often result in snacking.
Based on my personal experience with PhenGold, it effectively curbs those cravings through appetite suppression.
Unlike many other pills for losing weight, PhenGold doesn't hide behind a proprietary blend of high-quality ingredients.
Let's take a closer look.
About the Brand
Since 1999, Swiss Research Labs has been in the business of manufacturing clinically proven, natural weight loss supplements.
With multiple brands operating under it, including Zotrim, Trimtone, Zeta White, and PhenGold, the company has sold millions of products worldwide.
Benefits of PhenGold
Here are some of PhenGold's top benefits:
Supports fat burning: The chlorogenic acid and antioxidant agents in PhenGold work together to accelerate fat burning and prevent any formation of new fat [1].
Boosts metabolism: With a faster metabolism, your body burns more calories than before, even when you're at rest.*
Increases energy levels: PhenGold gives you the energy needed to perform workouts more effectively. And the more energy you use, the more fat you will burn.*
Reduces cravings: Snacking between meals is one of the greatest challenges to losing weight. PhenGold aims to address that by helping suppress the appetite and reducing your hunger pangs.
PhenGold Ingredients: Are They Natural?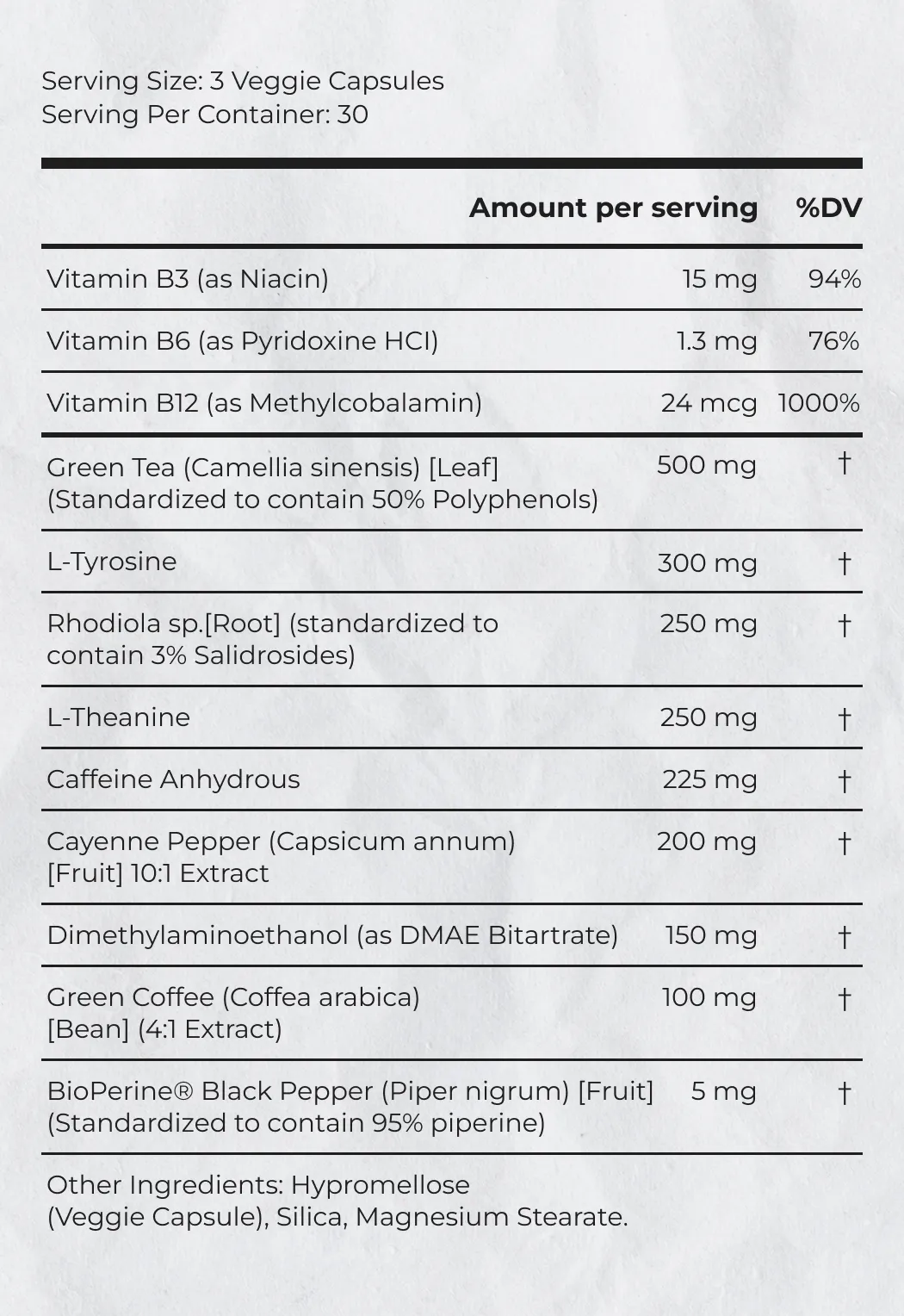 PhenGold's ingredients are natural.
My dietitian pointed out that it's refreshing to see a shortlist of ingredients and the exact amounts.
That's important for anyone planning to use PhenGold with other weight loss supplements and avoid side effects.
More on those shortly.
Here's what goes into PhenGold's formula.
1. Cayenne Pepper (200 mg)
Don't worry; this stuff won't burn your mouth. Cayenne pepper is one of the most studied fat-burning ingredients.
Many of these studies have shown conclusively that cayenne pepper may help you lose weight through appetite suppression [2].
It contains capsaicin and carotenoids, which are known for boosting healthy metabolism and controlling appetite.
With 200 mg of cayenne pepper per serving (which is higher than other fat burners), PhenGold helped regulate my appetite on most days.
2. L-Tyrosine (300 mg)
This ingredient might be important because some studies claim it helps with mental focus and concentration.
"Tyrosine supplies what your body needs to generate three important neurotransmitters: dopamine, norepinephrine, and adrenaline. Studies show l-tyrosine might also help with mood and help people enjoy life.

 

Tyrosine is common in food, but to get its brain-boosting, stress-relieving benefits, you want purified tyrosine in supplement form. " - Spencer Brooks, Writer at Bulletproof.com 
There are several essential substances that are made from L-Tyrosine, including dopamine, norepinephrine, and adrenaline [3].
Some of our clients noticed this both at work and at the gym, where they found their motivation had increased.
I maintained a better focus and concentration during the toughest routines.
3. L-Theanine (250 mg)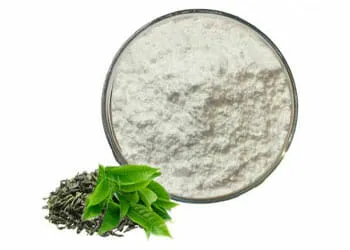 Studies have been a bit mixed on L-Theanine amino acid when it comes to the fat-burning process in your body.
This PhenGold ingredient may help your body's metabolism, but what's also interesting is the possible results for your mind. L-theanine intake has been shown to reduce stress-related psychological and physiological effects [4].
By reducing stress, the company claims PhenGold helps lower the chances of overeating.
I definitely felt calmer and more motivated than usual after taking PhenGold fat burners, and it helped me get the most out of every workout session. This explains why I often see this ingredient in fat burners and other weight loss supplements.
4. Green Tea Leaf Extract (500 mg)
As a green tea drinker, I was pretty excited to see this ingredient on PhenGold's label.
Like cayenne, green tea leaf extract helps to boost thermogenesis, which burns off excess body fat reserves to slightly increase your core body temperature [5].
5. Green Coffee (100 mg)
This PhenGold ingredient is extracted from raw green coffee beans.
Fair warning: if you're a regular coffee consumer planning on taking PhenGold, you might want to hold off or go light on your morning cup of brew to prevent overstimulation from caffeine.
According to research, green coffee contains chlorogenic acid, which regulates lipid and glucose metabolism [6]. This might help you maintain the fat loss without that common yo-yo effect on the weighing scales.
I can verify this with my clients' experience of losing almost 10 pounds within 4 weeks of constant use.* These people lost weight tremendously without the usual drawbacks.
6. Rhodiola Rosea (250 mg)
Rhodiola Rosea extract might reduce physical and mental fatigue [7].
So, in theory, this should help your body get more out of each workout, as you might be able to push yourself a bit further.
While clients did experience a lack of physical and mental fatigue after taking PhenGold, we couldn't ascertain whether it was on account of the Rhodiola or caffeine.
7. BioPerine Black Pepper (5mg)
BioPerine Black Pepper in PhenGold has a metabolism-boosting component that may help your body absorb all the necessary nutrients it needs.
BioPerine is an extract derived from black pepper that accelerates healthy metabolism mechanisms. This allows your body to generate more energy and burn fat faster to lose weight [8].
8. Vitamins
PhenGold contains vitamin B6, which helps your body regulate the energy received from carbohydrates, fats, and proteins in food. It also contains vitamins B3 and B12 that help your body transform fat into energy [9].
These vitamins are crucial for your body's well-being, and the shortage could lead to various health issues, especially when trying to lose weight with heavy workouts.
One final comment from my dietitian was that the dosage of the product ingredients seems to match up with recommendations from different studies.
I notice that most ingredients aim to boost the metabolism, significantly impacting weight management. I love how the formula is all-natural, and the amounts of each ingredient seem to work well to get the boost I need.
Other fat burner reviews:
How Does It Work?
Based on our research and first-hand experience, PhenGold fat-burning supplement works by helping the body burn off more fat during the day and at the gym. It may also help reduce the amount of new fatty tissue being added.*
The thermogenic processes that it triggers are entirely natural, meaning there are no dangerous reactions with this weight loss supplement.
While it works perfectly with boosting metabolism and thermogenesis, I find it slightly lacking in suppressing my appetite, based on 1st hand experience.
But between the simple, all-natural formula and study results, our research and experience so far were pretty positive for this dietary supplement. Always use it in combination with exercise and a balanced diet to lose weight.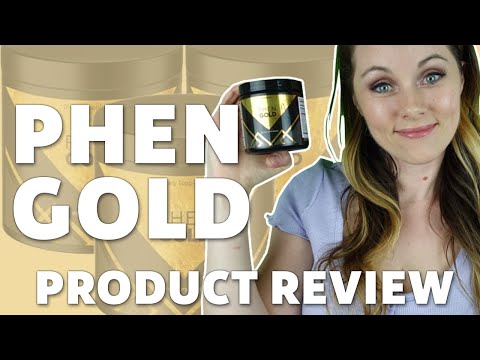 How to Take PhenGold?
You should take three capsules of PhenGold daily.
One bottle of PhenGold contains 90 capsules, equivalent to 30 servings.
Pros and Cons: Our Personal Findings
PhenGold is marketed as a weight loss aid that contains natural ingredients to help suppress appetite and boost energy levels, potentially supporting body weight loss when combined with a balanced diet.
Additionally, it may contribute to reducing mental fatigue and promoting better sleep quality due to its vitamin and nutrition research-backed formula.
We monitored with clients, based on first-hand experience, how fast they could lose weight before taking any weight loss pills.
Then, we went through a standard healthy diet and exercise phase that included PhenGold for four weeks.
Overall, the results looked positive, with most of our clients reporting more smiles when they got on the scales.
We also liked that you can order the product with free shipping.
And if it doesn't work as you expected, you're covered with a money-back guarantee.
Pros
Positive reviews about faster weight loss and cutting phases
No reports of side effects online or in our client trials
Effortless money-back guarantee allows for a risk-free trial
Cons
Could do with a more appetite suppressing boost
The only area where we thought PhenGold could be improved is with some better appetite suppression in glucomannan or similar dietary fiber to help with food craving issues during the weight loss process.
Stopping snacking is often a quick way to reduce your calories and speed up the fat-burning process in your body while at the same time making your metabolism rate more constant.
Side Effects: Things to Be Aware Of
None of our clients reported any side effects, and our dietitian supports that, saying that the ingredient list is generally classed as safe.
She also pointed out that PhenGold contained only natural components, which, in her experience, is very important.
Since it sources caffeine from green tea and coffee bean extracts, the caffeine you get is pretty much harmless, even with a dosage of three capsules per day.
Always check if there's something on the label that you might be allergic to, but there's a good chance that won't happen.
We also saw many online reviews saying that the diet pill didn't have a negative impact while preventing weight gain.
Overall, it should be safe for the majority of people.
Where Should You Buy It?
You should buy PhenGold dietary supplements directly on the official website because that's the only place you'll get the money-back guarantee.
When I first tried PhenGold, I saved so much with the 3+2 package on their website that came with free shipping.
I received the package within just two days, which is quite fast compared to other brands.
Basically, don't be fooled by dodgy sites with prices that are too good to be true. Stick to their official website to get more bang for your buck.
Customer Reviews: What Do They Say?
To provide some balance to this PhenGold review, we decided to pull in some testimonials that seem to match up with our client results.
After having a baby, she had suffered from a lot of weight gain, and PhenGold helped her reverse that. Laura lost 9 pounds in the first month and over 30 pounds in total, and the early results of the fat burner motivated her to keep going.*  - Laura from New York
After many different healthy diet attempts, Kristina decided to try out PhenGold to help her lose and maintain an ideal weight in the winter months. Even with less physical activity during the winter, she lost 21 pounds in 4 months.*

- Kristina from London
He noticed a significant change in his metabolism and overall energy levels within a couple of days. The first month resulted in losing 6 pounds, and he has continued that steady trend.*  - George from LA
Gary was looking for a safe fat burner with an all-natural ingredient list that worked well with his bodybuilding stack. Most other dietary supplements that he tried gave him limited results, but PhenGold seems to have worked as a treat for a cutting phase.  - Gary from Columbia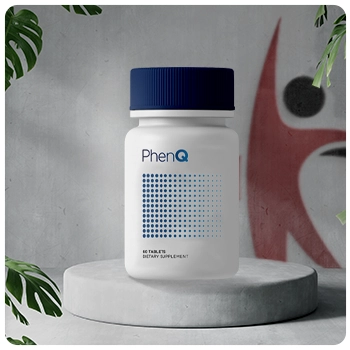 PhenQ
Click For Best Price
Pros
Works well to suppress your appetite during fasting
Disrupts body fat storage processes for better weight control
Good boost in mental and physical energy levels
Based on natural ingredients with scientific backing
Easy to swallow capsules that don't get stuck
Cons
It's not the cheapest option available
Only available directly from the manufacturer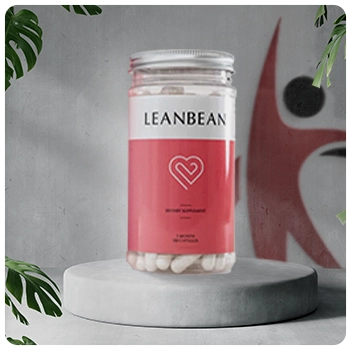 LeanBean
Click For Best Price
Pros
Specifically formulated with an ideal dose for women
Provides plenty of B vitamins for improved energy levels
Based on carefully chosen ingredients with reliable scientific backing
Great product for dealing with hunger cravings
Suitable for vegans
Cons
You'll need to take six capsules a day
Free shipping only available over $100
Instant Knockout Cut
Click For Best Price
Pros
Great fat burning results for faster cutting phases
Works well to suppress hunger cravings during calorie deficit diets
Large dose of caffeine for mental focus
Easily adjusted dosage for men and women
Includes green tea extract for antioxidant effect
Cons
Requires taking four capsules a day
Can make you a bit jittery
Fat Burner Alternatives

To provide the most comprehensive review possible, we tested three widely used fat burners to compare to PhenGold.
PhenQ
When combined with diet and exercise, PhenQ seems to deliver on its promise to aid in fat loss. The formula contains potent ingredients such as capsicum extract, L-carnitine, and caffeine that work together to boost metabolism, increase energy levels and focus, and suppress hunger cravings.
The consensus in our test group was a noticeable boost to physical and mental performance, allowing them to push their limits during training sessions.*
The ingredients in PhenQ and PhenGold are suitable for vegan and vegetarian users, right down to the veggie capsules.
The price of PhenQ competes favorably with other fat-burner supplements we have tested. You'll find discounts for bulk purchases and a money-back guarantee when you buy directly from the official website.
LeanBean
LeanBean is another vegan, vegetarian-friendly fat burner supplement with a carefully crafted formula for the unique needs of women.
It delivers natural caffeine and B vitamins to promote thermogenesis, energy levels, and amino acids, but unlike PhenGold, it relies heavily on Glucomannan for appetite suppression.
Taking LeanBean will require you to commit to six capsules daily, which some users feel is a bit much. However, users in our test group felt the dosage was doable and the all-day benefits were worth it.
LeanBean's pricing is on par with PhenGold. Ordering from their official website will get you a 90-day, money-back guarantee on their 4-month bundle. They do not offer a guarantee on smaller orders.
Instant Knockout
Instant Knockout is a well-respected weight loss supplement with an effective formula. Stimulants such as s Caffeine and Anhydrous provide energy boosts, while green tea extract and cayenne pepper promote thermogenesis.
Where PhenGold focuses on boosting energy and metabolism, Instant Knockout adds appetite suppression with glucomannan.
Instant Knockout's ingredients are encased in a veggie capsule, making it suitable for those on a plant-based diet.
Our test group felt Instant Knockout effectively boosted energy levels and focus, likely due to its 300 mg of caffeine.* They also noted reduced hunger cravings after a couple of weeks.
Like many fat burners, Instant Knockout requires users to take multiple capsules throughout, four to be exact, and the manufacturer gives clear dosing schedule instructions on the label.
Ordering directly from the official website is the best option and gets you free shipping on minimum orders, stacking bundles, and other freebies.
FAQs
How Long Does PhenGold Take to Work?
It takes PhenGold fat-burning supplement about 30 minutes to work. However, you might not see measurable weight loss on your body until after two weeks of consistently taking weight loss supplements.*
Does PhenGold Contain Stimulants?
Yes, PhenGold fat-burning supplement contains stimulants. These mainly come from green tea and coffee bean extracts and are provided in doses that won't make you jittery or affect your sleep. The formula relies more on other thermogenics that don't have a stimulating effect on your body.
Yes, PhenGold fat-burning supplement is vegan and contains no animal ingredients.
When to Take PhenGold Fat-burning Supplement?
PhenGold fat-burning supplement must be taken approximately 20 minutes before breakfast with a glass of water to boost metabolism and reduce physical and mental fatigue.
Our Verdict: Is PhenGold Worth Buying?
Based on our research, client feedback, and dietitian's input, we recommend PhenGold as a weight loss supplement to our clients and readers.
The product works in multiple ways to speed up your weight loss process with its scientifically backed ingredients.
It boosts your metabolism, switches on the hormones that activate fat-burning to burn more calories, reduces hunger pangs, and increases your focus, energy, and mood.
With that, we believe PhenGold weight loss supplements have everything you need to shed all the extra weight and keep it off for good.*
Order yours today, and let us know how it works for you.
WE APPROVE
Pros
Positive reviews about faster weight loss and cutting phases
No reports of side effects online or in our client trials
Effortless money-back guarantee allows for a risk-free trial
Get the BEST PRICE until the end of December
Cons
It could do with a more appetite suppressing boost
* individual results may vary
Was this article helpful?