Recently, when a client brought Leanbean to my attention, I approached it with caution because it made the same claims as other fat burners on the market.
However, when a number of readers who tried Leanbean requested I review it, I thought that maybe there was more to this supplement than I thought.
As a fitness trainer and women's health expert, I spent hundreds of hours researching to see if this product does what it claims.
After analyzing the product, studying its ingredients, and trying it out myself, here's what I found.
Total Shape's Score : 4.9/5
Uses all-natural ingredients

Vegan-friendly

Free of gluten and soy

Offers a 90-day money-back guarantee

Can also be used by men
Glucomannan

Choline

Vitamins B6 and B12

Green Coffee Extract

Acai Berry
Reduces appetite

Accelerates fat metabolism

Increases energy and endurance

Improves digestion
What Is Leanbean?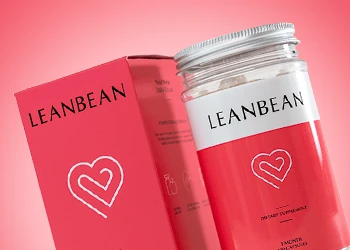 Leanbean is a fat-burning supplement for women manufactured by Ultimate Life. According to the company, this body fat burner may lead to reduced cravings, accelerated fat metabolism, and help a healthy body weight loss process.*
Straightforward claims, right? But they're not something I haven't heard before from other supplements.
To dive deep into the claims, I took the help of our in-house dietician to review all the ingredients and how they contribute to fat burning.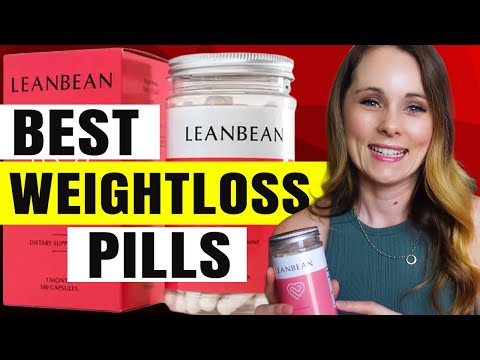 Overview of Leanbean Ingredients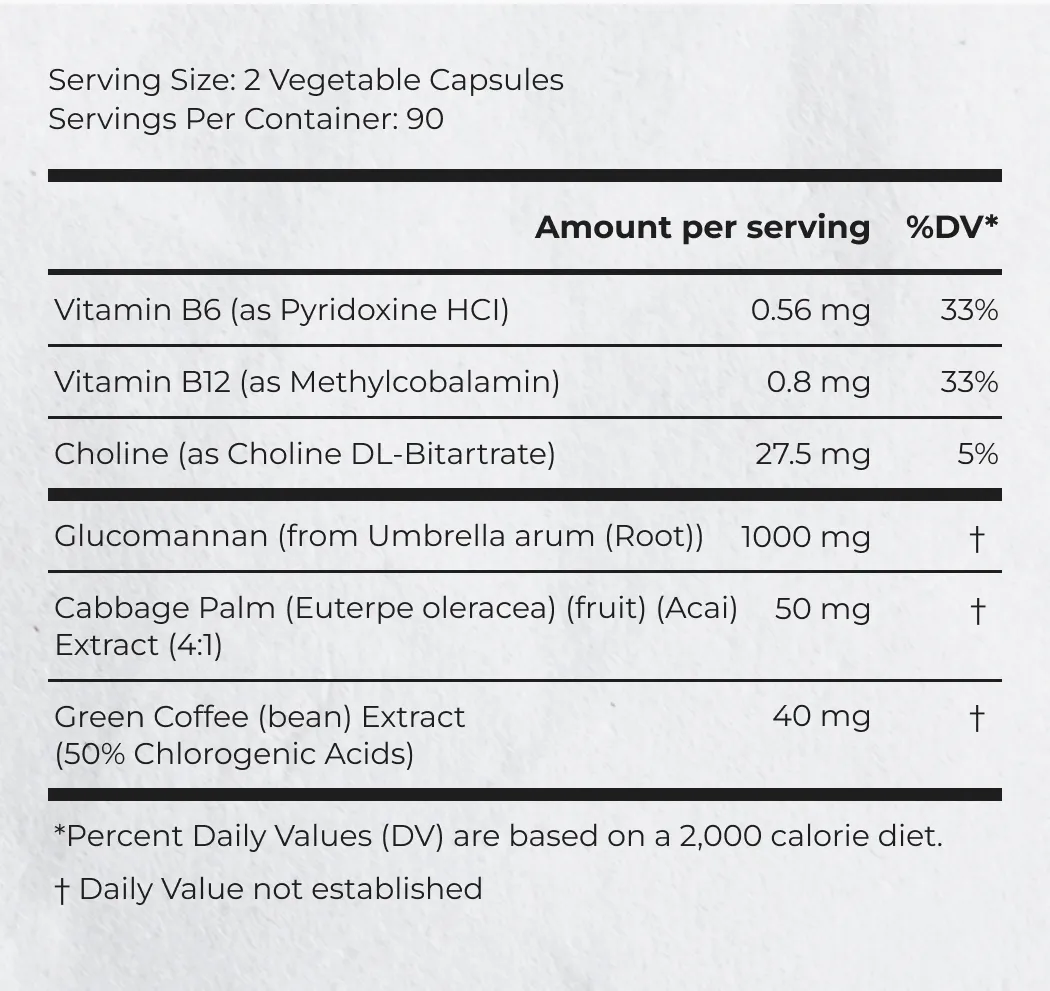 According to our dietician, Leanbean's ingredients are completely natural, unlike other fat burners.
As of March 2023, the formula has been updated based on research to be even more effective. Let's take a closer look.
1. Glucomannan (1,000 mg)
The root of the konjac plant has fiber that acts as an energy booster source of nutrition and appetite suppressant.
Within a few days of using Leanbean diet pills, I felt fuller for longer, even with smaller food portions, which may have helped with my snacking and food cravings [1].
2. Choline (27.5 mg)
Produced by the liver, this nutrient is crucial to a more efficient fat metabolism and cholesterol removal. In addition to boosting metabolism, choline reduces body fat [2].
3. Vitamins B6 and B12 (0.56 mg)
It appears that the results of this study conducted over 29 weeks were promising [3]. These vitamins help reduce fatigue, boost energy, and support muscle function during workouts.
4. Green Coffee Bean Extract (40 mg)
Green coffee bean extract can help lower blood glucose levels, reduce body fat absorption, and provide you with a source of caffeine [4].
The study found that when combined with a calorie-restricted diet for eight weeks, chlorogenic acids doubled the fat reduction [5].
Also, the results of our experiment indicate this is one of the best ways of getting natural caffeine into your system to help with the weight loss process.
5. Acai Berry (50 mg)
According to the study, acai berry functions as a powerful antioxidant. It has been associated with an increase in the rate at which fat is burned [6].
It also lowers glucose and cholesterol levels in the blood and boosts the body's antioxidant capacity.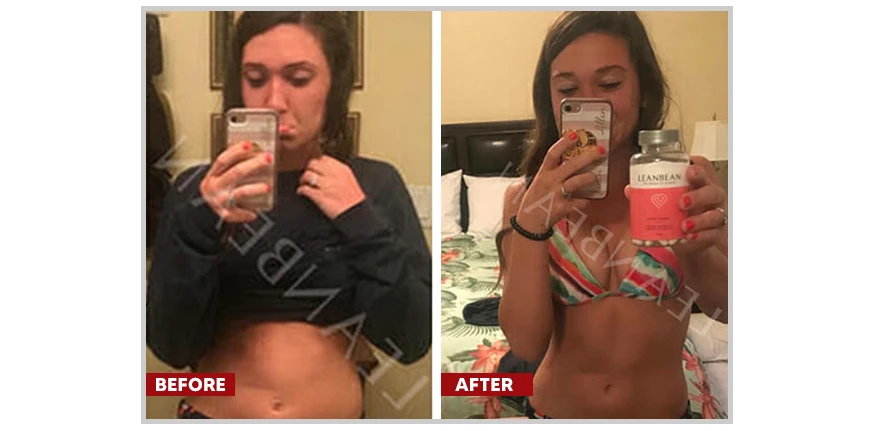 Honestly, I love Leanbean. My overall mood has increased as well as my energy. It does not make me feel anxious or lightheaded like other diet pills do. This month, I've lost 4 pounds, which encouraged me to continue working out with that natural energy; you can really see my muscles!*
Tailored to women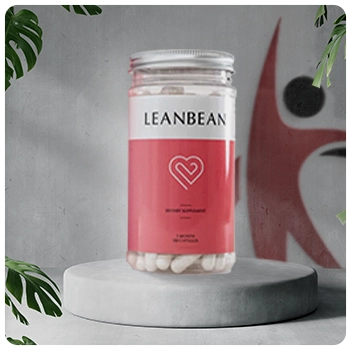 What Are the Benefits of Taking Leanbean?
The benefits of taking a Leanbean fat burner are reduced food cravings, boosted fat metabolism, improved digestion, and increased energy levels and endurance.
Leanbean is one of the most unique supplements on the market for helping lose weight.
Aside from having a formula tailored to women, we found that this natural fat burner may help promote the weight loss process without stimulants in the following ways.
1. Reducing Food Cravings
This fat burner for women helps you lose weight with a whopping dose of glucomannan that keeps you feeling full whenever you are tempted to grab some chocolates and chips.
After trying Leanbean weight loss supplements, my clients were impressed that it helped curb their food cravings within just the first few days, leading them to lose weight.*
2. Boosting Fat Metabolism And Natural Digestion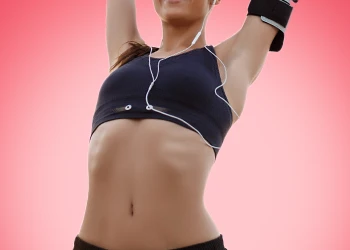 Leanbean can help you kickstart fat metabolism, increasing calories burned during workouts and at rest. However, to achieve the utmost potential outcomes, prioritizing workout routines whenever possible is imperative.
Its unique formula includes choline, which is proven to support metabolism and manage oxidative stress within liver cells [7].
Most of my clients observed an accelerated weight loss process and effective maintenance.
What impressed us the most was the visible firming and toning this burner promoted in the belly, arms, and legs within two months.*
These are challenging areas for most dietary supplements, making Leanbean exceptional. Our own testing experience showed it helped some individuals overcome weight loss plateaus.
Leanbean also helps improve your digestion, ensuring that your body absorbs all the essential nutrients it needs and burns fat more efficiently.
3. Improving Energy and Endurance
Leanbean weight loss pills claim to boost energy and enhance endurance during workouts. This benefit enables more intense routines and faster fitness goal achievement.
With turmeric, Vitamins B6 and B12, and natural caffeine from green coffee bean extract, it helped me feel energized after a long day to focus on priorities.
It doesn't rely on stimulants, ensuring trouble-free sleep while shedding stubborn fat and aiding the weight loss process.
Our experience showed that female clients who took Leanbean in the morning reported an energy boost similar to caffeine-free coffee.*
4. Other Health Benefits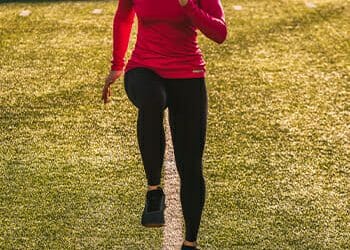 The other major benefits you can experience from taking Leanbean are the ability to break through weight loss plateaus and gain a lot more confidence in your diet and training routine.
Based on our experience during an extensive testing phase, we saw several women regain weight control after spending many months not being able to shed additional pounds.*
Does Leanbean Have Any Side Effects?
No, Leanbean doesn't have any side effects. However, you should be mindful of how you feel if you are sensitive to stimulants or have allergies.
Leanbean contains green coffee bean extract, which may cause caffeine jitters for some people. However, this is unlikely due to the small dose compared to other thermogenic supplements unless someone is particularly sensitive.
Most users in our test group were pleasantly surprised by the absence of side effects, unlike the usual fast heartbeat or tingling sensation they experienced with other fat-burning supplements they tried.
How to Take Leanbean?
You should take Leanbean three times daily, two at a time, before the three main meals of the day.
It's an all-natural weight loss supplement, so there would be no need for cycling, a practice common with other fat-burning products.
When we trialed Leanbean, we found it's best paired with a healthy diet and regular exercise for maximum weight loss journey results.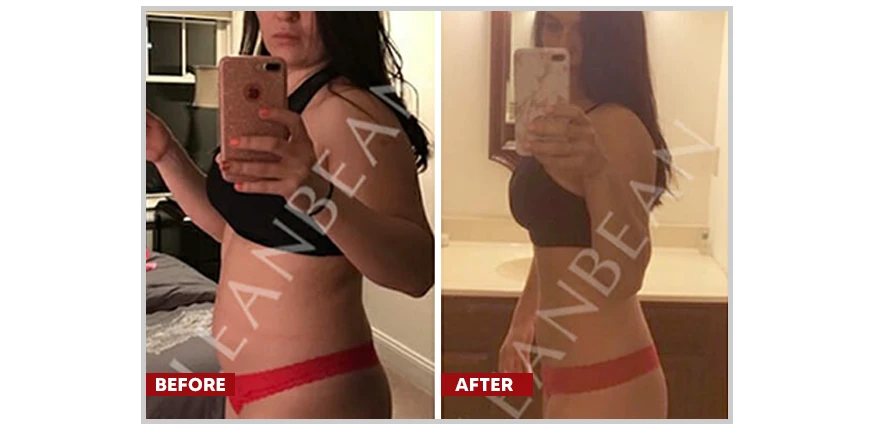 So I tried it, and now I'm obsessed with it. It gave me more energy, and it helped me stop snacking throughout the day.* I love the fact that it's all-natural ingredients, and I could break my plateau.
Pros
A natural blend of B vitamins, minerals, and superfoods
Ingredients in Leanbean like green coffee bean extract, help with cravings and quell the appetite
Formulated specifically for women to help manage their weight
11 safe yet potent weight loss ingredients
100% vegan-friendly, and gluten and soy-free
Cons
Dosage is six capsules per day
How To Get The Best Results with Leanbean Weight Loss Pills?
To get the best results with Leanbean weight loss pills, you should take this supplement alongside a healthy diet and intense workout routine.
Let me first say that you shouldn't expect any great results by taking these capsules and then eating boxes of donuts on the couch.
The only way you'll get great results is by taking these as a supplement to your healthy and balanced diet and strict exercise routine.
That means planning a calorie-restricted diet, extending your fasting times, and staying active every day.
In our experience testing these, we found that taking the capsules first thing in the morning allowed us to delay breakfast by a few hours. And taking some during the day also reduces hunger cravings that lead to snacking.
Where Can You Buy Leanbean Fat Burner?
You can buy a Leanbean fat burner through its official website. You may find these fat-burning supplements being sold on other online or offline stores like Amazon or GNC.
Some sellers even sell it for a fraction of the price. Sadly, we cannot guarantee that they sell the legit Leanbean weight loss supplement.
Some Leanbean reviews report receiving a nearly expired product or a fake one.
As we reviewed Leanbean, I looked into the most convenient place to purchase the product. While I haven't heard or read anyone reporting adverse reactions or side effects from non-official Leanbean purchases, it's something that I wouldn't encourage even when you want to start losing weight fast.*
Tailored to women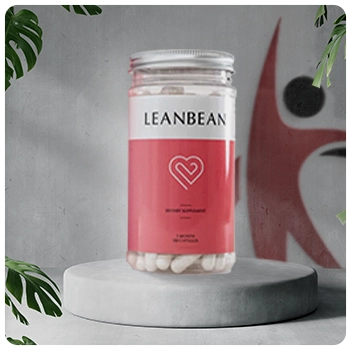 How Much Does it Cost?
Leanbean costs a bit more than other fat-burning supplements if you decide to buy one month's supply. But you can take advantage of their bulk purchase discounts.
At the time of writing this article, Leanbean offers the following pricing:
Single bottle 180 capsules (30-day supply): $59.99
Two bottles 360 capsules (60-day supply): $119.98
Three bottles 720 capsules (90-day supply): $189.97
The third bundle includes a downloadable workout guide and meal plan.
Shipping and Returns
Leanbean does not ship to certain countries. The complete list of countries is available here.
Customers who purchase the 'Complete Bundle' are offered a 90-day money-back guarantee if they consistently use the product for 90 days.
I bought the Complete Bundle to try the product, and it includes free worldwide shipping. I received the package within four days, which is close to the average delivery time.
Please note that Leanbean is a supplement and should be used in conjunction with a healthy diet and regular exercise.
About The Brand
Ultimate Life manufactures health supplements that provide natural solutions to the demands of modern-day women.
So far, the company has created two products — Leanbean and Powher — which use natural formulas to help females achieve quicker results from their weight loss efforts and training regimen.*
Our team's research found that their formulas are also vegan-friendly, non-GMO, and gluten-free, making their products one of the most accessible on the market.
Alternatives to Leanbean Diet Pills
Here are a few other fat burners that we have had some great results with. Just keep in mind that they are not specifically formulated for women, but it's still easy to adjust the dosage.
PhenQ
What we particularly liked about PhenQ when we reviewed it was the fact that it seems to deliver consistent energy throughout the day. And that is energy for both physical and mental tasks.
It also provided us with great results for preventing new fat accumulation, and we noticed that the yo-yo effect on the scales was gone altogether.
Trimtone
Trimtone is another fat burner that we have been able to prove to be effective for triggering thermogenesis through natural ingredients. That means it will target more fat reserves to release energy, even when you're not working out.
Our research confirmed that Trimtone doesn't have a massive dose of caffeine, so it won't make you jittery, either.
Transparent Labs
Our review of Transparent Labs Fat Burner noted that it's one of the more affordable fat burners. That's impressive, considering it stood out to us during testing for having one of the best effects on appetite suppression.
What that means is that we were able to extend our intermittent fasting by a few extra hours and delay the first meal of the day until after 11 a.m.
We also found that it consistently burned more calories from fat storage and significantly improved how fast we were able to get to our weight and physique goals.*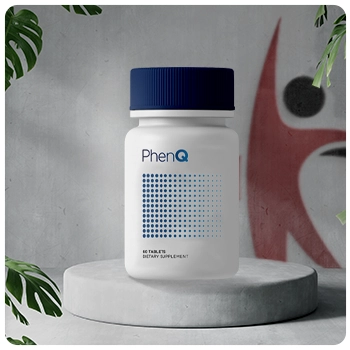 PhenQ
Click For Best Price
Pros
Suppresses appetite to burn fat
Prevents excess body fat accumulation
Boosts mood and mental focus
Increases energy levels
Uses all-natural ingredients
Cons
A bit pricier than other fat burners
Can only be purchased on the company website
Instant Knockout
Click For Best Price
Pros
Improves mental performance
Boosts testosterone production
Contains a good dose of glucomannan
Aids fat-burning and weight loss journey
Can be stacked with other weight-loss supplements
Cons
Need to take 4 pills every day
Only available on the company website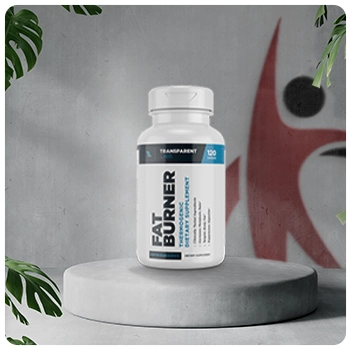 Transparent Labs
Click For Best Price
Pros
Aids quicker fat-burning and weight loss
Suppresses appetite
Boosts energy levels
Transparent formula
Reasonably priced
Cons
No vitamins in minerals in the formula
May cause an upset stomach when taken without food
LeanBean Results: Before And After
I've used LeanBean for 60 days straight, and to control the results, I've measured my weight first thing each morning. Without changing any other variable, I lost 4.2 pounds at the end of the testing period, which is amazing considering my fitness level.*
And I seem to be far from alone in this, let's take a look at a few other user experiences on losing weight.
Rebecca's Results After 7 Weeks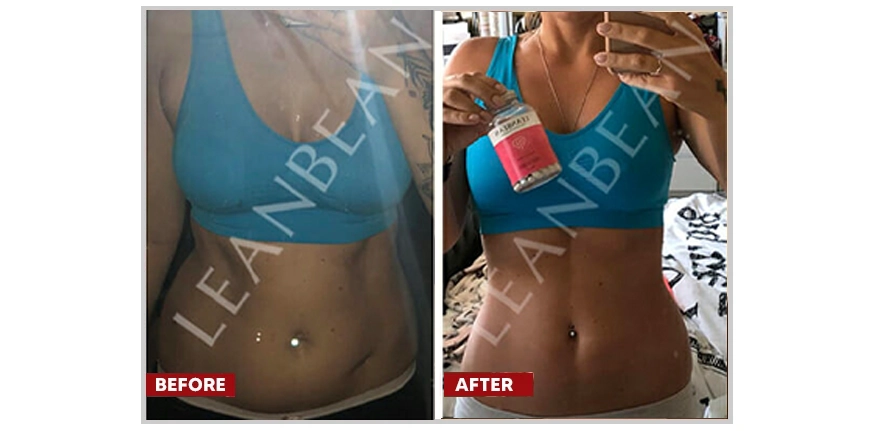 After around ten days, my cravings had gone, and I could see my shape improving.*
After using Leanbean fat loss supplements for seven weeks, Rebecca found that she felt fantastic and lost weight more efficiently than ever before.* She explains that she experienced no shakes or side effects, recommending Leanbean wholeheartedly to her colleagues and friends.
Margarita's Results After 1 Month
Margarita used Leanbean for 30 days with the recommended dosage of 6 capsules per day to slash 20kg of excess body weight.*
Within one month of taking Leanbean fat loss supplements, Margarita went down from an Australian size 16 to a size 14, helping her lose weight after gaining some during her pregnancy.*
Annette's Results After 3 Months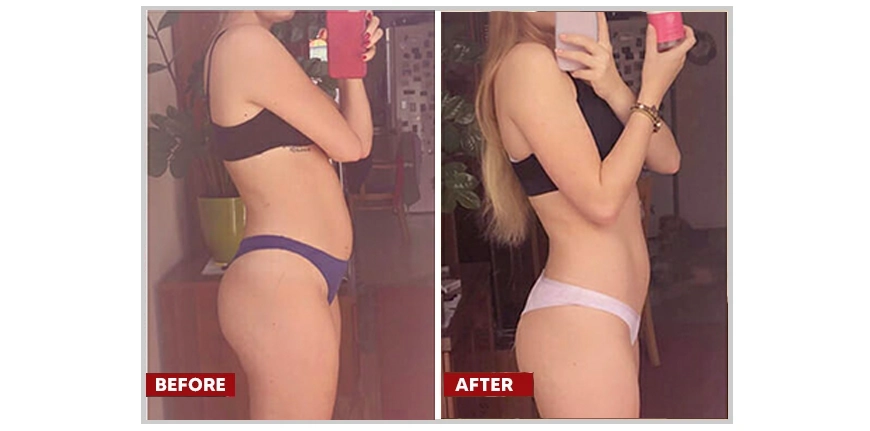 After several weeks of holiday eating and not going to the gym, I lost fat, and got more toned while taking Leanbean, when I usually gain weight during holiday.* Cellulite was always my biggest concern about my body.
After three months, Annette found that the pills helped control her appetite and improve her sleep, helping her efforts to lose weight. She lost 2-3 inches from her waist and drastically reduced her cellulite, thanks to Leanbean fat loss supplements.*
Why Do Women Need a Fat Burner?
Women need a legitimate fat burner to increase energy levels, improve fat metabolism, suppress food cravings, and promote thermogenesis while losing weight.
Women have about 10–13% essential body fat, while men only require 2–5% [7].
Leanbean is marketed on its official website specifically as a top female fat burner with a formula that suppresses appetite, thus helping to reduce calorie intake and help lose weight efficiently.
When I mentioned this to our female clients, they were excited to test Leanbean since most dietary supplements have stimulants or high ingredient doses.
FAQs
Is Leanbean FDA-Approved?
No, Leanbean is not FDA-approved. However, the facility and company that makes the product have passed the strict standards of the FDA.
Yes, Leanbean is legitimate. It is a product with well-researched ingredients that have been proven to control appetite, trigger thermogenesis, and help in your weight loss journey.
Are Leanbean Fat Loss Supplements Safe?
Yes, Leanbean fat loss supplements are safe, and as long as you keep to the recommended dose, you shouldn't expect much when it comes to side effects.
When Is the Best Time to Take Leanbean?
The best time to take Leanbean is before your main meals and snacks to reduce calorie intake. With the recommended dose being six capsules a day, you should take two before breakfast, lunch, and dinner.
What Happens If I Miss A Dose?
If you miss a dose, it is recommended to skip it and resume where you left off later in the day.
How Long Does It Take for Leanbean to Work?
It takes around 90 days for Leanbean to work. As long as the product's recommended dose and instructions are followed, alongside a balanced diet and active lifestyle, you will start losing weight.*
How Long Can I Use Leanbean?
You can use Leanbean for as long as you wish. It all depends on your fat-burn progress or set weight loss goals.
Our Verdict: Should You Buy Leanbean?
We recommend buying Leanbean if you're looking for fat burners tailored to women that can be coupled with a healthy lifestyle to produce good results.
Featuring a bunch of natural boosters and energizers that help with thermogenesis and hunger control, Leanbean can help you take power back and lose weight confidently. Their 90-day money-back guarantee proves they're confident of your success.
If you want to burn more calories but diet and exercise regimes alone aren't entirely cutting it, Leanbean can give you that extra edge to lose weight and excess body fat.
Order yours today and share your results with us.
WE APPROVE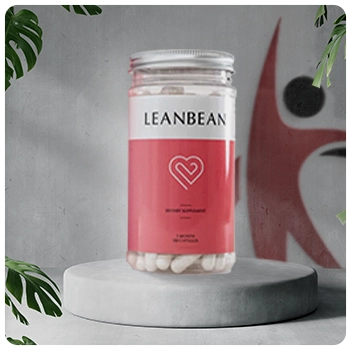 Pros
Carefully chosen ingredients claim to be scientifically proven
It contains no stimulants to cause jitters
It seems to have the necessary appetite suppressing abilities
Up to 90-day money-back guarantee
Get the BEST PRICE until the end of December
Cons
Dosage is six capsules per day
* individual results may vary
Was this article helpful?