One of my clients received a free sample of Lipo 6 Black Ultra Concentrate, and as it wasn't a supplement I had experience with, we decided to run a trial with it.
We've tested about 39 different weight loss products in the past 12 months, and unfortunately, a lot of them ended up showing very little fat loss effects.
Not surprisingly, it always comes down to the chosen ingredients, and most diet products either pick the wrong ones or don't make them strong enough.
Let's see what we found with the Lipo 6 Black product.
What is Nutrex Research Lipo 6 Black?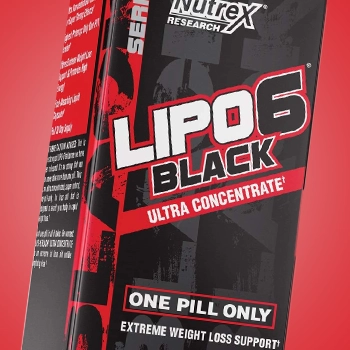 Nutrex Lipo 6 Black Ultra Concentrate is a fat burner supplement manufactured by Nutrex Research Inc. It is one of the fastest-acting products of its kind that targets body fat deposits and boosts energy levels throughout the day.
Unlike other diet pills, this fat burner comes in a single capsule with a liquid formula. In theory, that should make a difference in how your body processes and absorbs the ingredients.
More on those shortly.
Burning that body fat may release energy, which is one reason that this product might make you feel more powered up.
I also came across some riveting feedback from the company and users saying that this product may assist in managing cravings. The user experience combined with my expert knowledge in the field reinforces the possible efficacy of this product.
We had our dietitian look at the label and provide us some feedback on how well she would expect it to work.
SUITABLE FOR MEN & WOMEN
Nutrex Research Lipo-6 Black
Check Current Price

Lipo 6 Black Ingredients
You always have to look past the marketing material comments and get right into the supplement facts. Our dietitian provided us with some comments on each of the diet pill ingredients in the fat loss formula, and we got some interesting insights.
The first issue we should point out is that Nutrex hides behind a proprietary blend. That means you don't see the exact content of each ingredient.
And that makes stacking and general food planning a bit more difficult.
1. Caffeine Anhydrous
Caffeine is possibly one of the most extensively studied substances in the fat loss industry.
One of the most interesting things about this stimulant is that it doesn't just make your brain focus better.
It also triggers thermogenic effects [1], which is a fancy term to describe a metabolic boost that burns off fat to slightly raise your body temperature.
"The caffeine in your morning coffee stimulates the breakdown of adipose tissue via a process called lipolysis. And once the fatty acids are freed from their storage form, they can be used for energy. In other words, this fat can be burned." - InBodyUSA.com. 
It's a natural process, and most people react to it positively.
Drawing from my experience testing various weight loss products, one question was of concern: Is the caffeine content in this product enough? This question is crucial and my expertise would lead me to investigate this further. Only some testing would reveal this answer.
2. Theobromine Anhydrous
Theobromine is commonly found in green tea leaves and green coffee bean extracts, but it's not all that common in diet supplements.
The first thing we have to say about it is that it's not directly involved in fat processing, but it might still work as a weight loss aid.
There is some evidence that it could work as a nootropic [2], which may make you more focused at work and at the gym.
I have found nootropics to be a positive addition to my supplement stack, but I think there are probably more scientifically proven ones than the possible effect of Theobromine.
3. Advantra Z Citrus Aurantium
This is something you need to be a bit careful with as it contains synephrine, which has been shown to have an effect on blood pressure and heart rate.
While this blood flow booster might be positive for physical endurance and burning more fat, the side effect is a bit questionable.
We would certainly say that anyone with underlying heart health issues should avoid it and stick with one of the safer supplements.
More on that below.
4. Yohimbine HCL
Yohimbine HCL is one of the positive ingredients when it comes to managing body weight.
Scientists have clinically tested it to measure the effect on people's appetite. And when you can better handle food cravings, then dieting with a lower calorie intake should become easier.
Our clients and online user reviews did mention that even a single dosage may be enough to extend fasting times in the morning.
And that might be interesting for folks who do some fasted exercising.
5. Rauwolscine
This is a common ingredient in traditional African medicine. We did note that some studies have linked it to a lowering of blood pressure, which then results in more relaxed blood circulation.
The company says that this should increase energy levels as more blood circulates and delivers oxygen and nutrients to muscles.
Our dietitian did agree that there is some evidence to support this. But given the low probable dosage, it's uncertain whether it would have enough of an effect.
Overall, the ingredients list is short, which is good, but it's a bit hit and miss when it comes to scientific evidence to support the formula.
Similar product reviews:
When Should You Take It?
You should take one Lipo 6 Black Ultra Concentrate capsule in the morning after you get up and one in the afternoon.
Just be careful with the afternoon timing, as taking it within 5 hours of going to bed might mess up your sleep due to a stimulating formula. If you want to ensure a good night's sleep, avoid drinking coffee or stacking this supplement with others that contain stimulants.
We had a few clients try it out to extend their fasting times until 10 am, and that seemed to work reasonably well.
How Does It Work?
Lipo 6 Black works by triggering thermogenesis and suppressing your appetite. The thermogenic impact is what may burn off some of that stubborn fat storage, and we did get a few comments to support this. It also suppresses your hunger, making sticking to a lower-calorie diet a bit easier as well.
Finally, it promises to lift your mood and focus, which all combined should give you some positive weight loss results.
We weren't able to confirm the focus part with client feedback and online reviews, which seems to confirm our dietitian's comments about some of the ingredient list.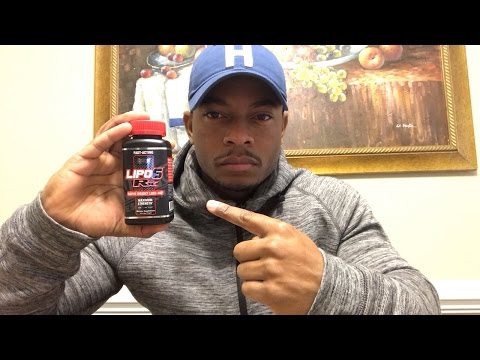 Pros And Cons
Our test results for Lipo 6 Black Ultra Concentrate seemed to match up with our dietitian's expectations.
We did find that it might do reasonably well for dealing with hunger cravings, and there was some improved alertness from the caffeine as well.
We also liked the bulk discount offers available with a large bottle for twice the servings being reasonably priced.
SUITABLE FOR MEN & WOMEN
Nutrex Research Lipo-6 Black
Check Current Price

Pros
Seems to work well for appetite suppression
Reasonable product cost with good bulk discounts available
Uses vegetable cellulose for the capsules
Cons
Ingredient list might have side effects on resting heart rate levels
Not suitable for use later in the day due to stimulants
Mixed results for getting rid of belly fat
It is worth mentioning a potential drawback of Nutrex Research Lipo-6 Black, which is that there is no return policy or money back guarantee, which many other reputable nutrition supplement companies tend to give. This is something to consider for a customer seeking financial reassurance.
I wouldn't say it's a complete waste of money, but we'll give you a better option below.
Any Lipo 6 Side Effects?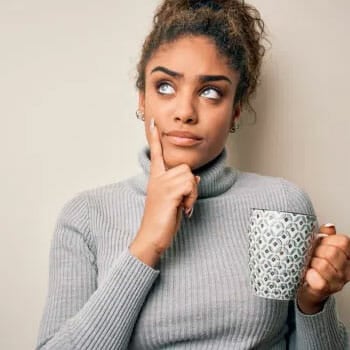 None of our clients reported experiencing any side effects from taking Lipo 6. Our dietitian also confirmed that the ingredients are generally classified as safe in the United States.
But there are some question marks over the included synephrine.
Because we don't know exactly how much is in this supplement, we have to be cautious about the use as it may increase your blood pressure and heart rate.
If you have any health condition, but especially something heart-related, you need to talk to a physician before taking these liquid capsules.
You can check out these stim-free fat burners if you have some problems with your blood pressure.
Customer Reviews
Due to the varying weight loss outcomes, I observed in my clients, I searched online to get further insight from other users. These reviews showing diverse experiences provide a broader context to evaluate the effectiveness of the product.
Jeff has struggled with weight gain for many years and was hopeful about Lipo 6 Black. While it did help him with appetite suppression, he stopped taking it after the second bottle and switched to a different brand.

- Jeff from Augusta
Henry was looking for something to boost his exercise level a bit. He did notice some improved ability to stay focused during a workout but was missing the boosted energy and fat burning. - Henry from Austin
Henry is also one of our readers and has tried several different diet pills. In his opinion, it worked well for a cutting phase, although it might have been the benefits from reduced calorie intake that resulted in an effective weight loss system. - Harry from El Paso
Anna likes to use Lipo 6 Black on her busy days to get some more energy for a workout. She thinks it has helped her fitness and metabolism and sometimes extends it to two servings a day. - Anna from Columbus
Fat Burner Alternatives
To complete this review, we tested Lipo 6 Black against three well-known competitors, and here's how it stacks up.
PhenQ
PhenQ is an all-natural formula that targets multiple aspects of weight loss, including fat burning, appetite suppression, energy boosting, and mood improvement. Its key ingredients include caffeine, capsimax, L-carnitine, nopal, and chromium.
While both supplements contain caffeine for energy enhancement and appetite suppression, PhenQ offers a more comprehensive approach to weight loss by targeting additional factors such as mood and fat production. Lipo 6 Black, conversely, is more focused on energy and appetite control.
At the end of our testing phase, I spoke with our dietitians about the PhenQ formula and the participant's body measurements taken before and after the testing phase. They confirmed that PhenQ's formula could be effective for most people looking to lose weight, as shown by our test group volunteers.
As a fitness trainer, I appreciate PhenQ's transparent label and all-natural ingredients, ensuring I know exactly what I am putting into my body and what I am advising my clients to put in theirs.
NOW Foods T-Lean Extreme
NOW Foods T-Lean Extreme is a popular weight management that features GreenSelect Phytosome, a highly bioavailable green tea extract clinically proven to help the body maintain a healthy metabolic rate, promoting weight loss.
The supplement also features ForsLean (250 mg), a component supporting muscle tissue production while accelerating the breakdown of fatty tissue for energy production.
Caffeine (150 mg) completes the trio, known for its ability to energize the body and enhance mental alertness.
TS Lipo 6 consists of a proprietary blend of ingredients with a total dose of 294.5 mg, so while we don't know the exact amounts of such ingredients as caffeine, after a discussion with our dietitians, I can say it is a lighter-dose fat burner.
The test group results underscore my suspicions, as they yielded much better results taking T-Lean Extreme while not experiencing any adverse effects.
PrimeShred
PrimeShred is a highly-regarded "hardcore fat burner" designed to deliver rapid, whole-body fat-burning results; according to our dietitians is likely due to its 250 mg of caffeine and 225 mg of cayenne pepper.
In comparison, Lipo 6 Black contains ingredients including caffeine anhydrous, theobromine anhydrous, and yohimbine. Still, the dosing hides behind a proprietary blend, so we don't know their efficacy.
Lipo 6 Black primarily focuses on boosting energy and suppressing appetite. Alternatively, PrimeShred sets itself apart with a holistic approach to burning fat with mood enhancement and cognitive support. This comparison makes it evident that PrimeShred's benefits are more than mere fat loss.
Most of our test group users liked the heavy hit of caffeine and received a solid improvement in body fat reduction over the several weeks of testing.
You will pay more for PrimeShred, but its transparent label and good dosing of proven ingredients make it worth the extra cash.
FAQs
Yes, Nutrex Lipo 6 Black Ultra Concentrate is generally classed as safe unless you have some underlying heart condition. Some of the ingredients have been linked to increased blood pressure. That's also highlighted in the product warnings.
Is Lipo 6 Black Ultra Concentrate Worth the Money?
No, we don't think Lipo 6 Black Ultra Concentrate is worth the money. The potency of some ingredients is too low, while others are not best suited or backed up by scientific research. There are better purchase options available with less negative effects and a better success rate.
Can You Take Lipo 6 Black on an Empty Stomach?
Yes, you can take Lipo 6 Black on an empty stomach. It's actually the recommended option for persons who may be on a mission to extend their overnight fasting time. Quite a few consumers have positively commented about the yohimbine extract helping them deal with hunger.
Does Lipo 6 Black Work Without Exercise?
No, Lipo 6 Black doesn't work without exercise, and the company makes that clear in its documentation. It's not a miracle pill that will allow you to lounge around all day bingeing on junk food and TV shows.
As such, it's best to make a good exercise plan alongside your Lipo 6 Black intake. Doing so ensures you develop better eating and exercise habits to achieve your fitness goals in the long run.
Other fat burner reviews:
Should You Buy Nutrex Research Lipo 6 Black?
We've tested countless fat burners over the past 12 months, and that has given us the ideal situation to compare results.
Unfortunately, Lipo 6 Black didn't perform as well as we'd hoped, and other products showed better results.
Our advice is to invest in PhenQ, which has shown to be more effective for losing fat while not causing negative effects.
The ingredients with their respective dosages are proven to be effective in losing the unwanted weight safely.
Once you've used it for a few weeks, make sure you let us know how well it worked for you.
We Recommend This Instead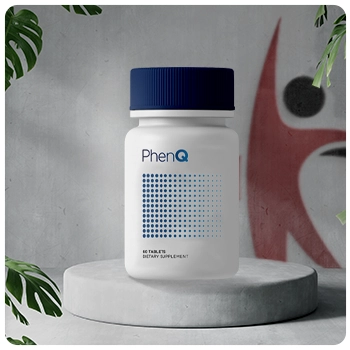 Click For Best Price

Pros
Helps boost fat burning metabolism to target stored body fat
Good appetite suppression reported by users
Helps reduce fat storage process
Helps boost physical and mental energy
Get the BEST PRICE until the end of September
Cons
Can be only purchased through the company website
Was this article helpful?