35
Supplements
Considered
183
Hours
of Research
35
Reviews
Examined
14
Experts
Interviewed
I'm a big fan of the keto diet and have seen some impressive results with several clients. But it's one of those diets where you cannot just grab random performance supplement products off the shelf.
You simply cannot afford to mess up your ketosis.
Through some extensive product research and testing, we can now help make your pre-workout supplement on keto diet a lot easier decision.
Let's find out what the best keto pre-workout meal supplements on the market offer.
Editor's Choice
Onnit Shroom
Click For Best Price
#2nd Best Choice
Cellucor C4
Click For Best Price
#3rd Best Choice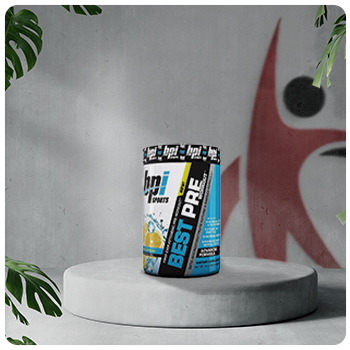 BPI Sports
Check Current Price
Top 5 Keto Pre-Workouts (September 2023)
1 - Onnit Shroom Tech Sport (Editor's Choice)
Onnit Shroom Tech Sport is one of the most natural pre-workout supplement options we could find.
Based on herbs and mushrooms, it claims to boost exercise performance while also providing important vitamins, which is why many people consider it the best for ketogenic diet or any low-carb diet.
See our full Shroom Tech Sport review.
Pros
Suitable for daily use for general energy boost
Claims to boost your athletic performance at the gym with natural ingredients
Pre-workout contains a strong dose of vitamin B12
Comes in easy to store capsules rather than a drink
Cons
You need to take 4 capsules at least 45 minutes before training
Just keep in mind that this pre-workout comes in 4 capsules per dose, rather than a drink.
2 - Cellucor C4 Original Pre-Workout
If you're looking for some increased blood flow for better pumps, then Cellucor C4 Original Pre-Workout seems to be a favorite with bodybuilders. It also has some added vitamins that may help with muscle recovery and repair.
The brand has a line of different health supplements that are considered to be some of the best in the market. Their claims and the online reviews back this up well.
Pros
Has zero carbs or calories to mess with your ketosis
A good dose of vitamins C and B12 for muscle performance
A moderate amount of caffeine may support mental clarity
Available in some tasty and refreshing flavors as a pre-workout drink
Cons
Could be higher in creatine
This is perfect for keto diet enthusiasts as it has zero carbs so it's a solid pre-workout.
While it does contain creatine, you may want to take an extra scoop of powder for a better dose.
3 - BPI Sports Ketogenic Pre-Workout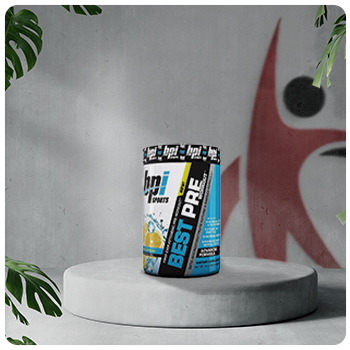 BPI doesn't just claim to boost energy levels during your workout, but it also could be an option to increase your ketosis.
This could be a benefit, especially during the initial phase of the dreaded keto flu.
Just keep in mind that it's not a good idea to take these pre-workout supplements later in the day due to a strong caffeine dose.
Pros
Claims to help increase your levels of ketosis
Many reports about better focus and motivation
Zero calories from carbs and only 40 from fat
Nice flavors with blue lemon ice being very popular
Cons
Avoid taking later in the day due to a strong dose of caffeine
This pre-workout is best taken in the morning for that extra energy during your workout sessions.
4 - Sheer Strength Pre-Workout
The name does suggest that it's aim is for energy boost, and I did find many positive comments online.
Of all the pre-workouts we tried, this seemed to be one of the fastest working ones.
The only downside is that it's not available in a large range of flavors.
Pros
Contains BHB salt to help raise ketone levels
Positive comments that it may work for weight loss
May start working in as little as 20 minutes to help lose weight
A moderate amount of caffeine for lower chances of jitters
Cons
Some more pre-workout drink flavor options would be great
It is recommended to take these pre-workout supplements 20 to 30 minutes before your training as it's considered one of the fastest working pre-workouts.
5 - Kinobody Octane Pre-Workout
Kinobody was a new one for me, and with no calories from carbs, it's an obvious favorite for keto dieters.
Aside from the added energy this pre-workout claims to provide, you might also notice some added fat burning effects from the caffeine, which may be best if you're looking to lose some weight with your workout routine.
You may also want to read our review of the Kinobody workout program here.
Pros
Zero-calorie option to not mess up any part of your diet efforts
Added L-theanine may help with focus and mental performance
Contains natural caffeine to reduce jitters and crashes
Nice selection of fruity flavors
Cons
A larger tub and bulk discounts would be nice
While it does seem to work well, I couldn't find bulk order options to save some money. However, you can take advantage of their 60-day money-back guarantee if you are unsatisfied for any reason.
Common Keto-Friendly Ingredients
There are plenty of pre-workout supplements that are heavily reliant on things other than essential amino acids. In many cases, the pre-workout powder is full of carbs, which makes them less than suitable for anyone on the ketogenic diet.
But what might actually work for you?
Here are a few things to look out for.
1 - Caffeine
Yes, caffeine may be an ideal ingredient as it could provide you with mental focus, motivation, and some body fat burning effects, especially when coupled with an effective workout in the gym [1]. Just make sure you avoid those options that have a strong enough dose to keep you awake all night.
The best caffeine supplement we've found is from a brand called Nutricost.
You may want to get try a caffeine-free pre-workout if you're too sensitive to stimulants.
2 - L-Theanine
There have been several interesting studies that revealed that the effects of caffeine could be improved with theanine [2].
It tends to make you less jittery while still giving you a mental boost.
Even if you're not on keto, this ingredient is the one to look for in your pre-workout supplements when you don't like excessive caffeine stimulation.
The best L-Theanine supplement we've found is from a brand called Nature's Trove.
3 - Creatine
One very extensive study has revealed that strength and endurance may improve during resistance training through creatine supplementation [3]. I would go as far as saying that it's possibly one of the most suitable and keto-friendly pre-workout ingredients.
Research has shown that supplementing with creatine can increase muscle mass and improve strength when a person combines it with strength training.
Miho Hatanaka, Registered Dietitian
The best creatine supplement we've found is from a brand called Transparent Labs.
If you're trying to avoid creatine, you can get yourself a creatine-free pre-workout supplement.
4 - BHB Salts
My dietitian pointed me towards some interesting articles, and she mentioned that she recommends BHB salts to clients starting out on ketogenic diet. However, it may also help with better exercise performance in the gym [4].
The best BHB salts we've found is from a brand called Vitamin Bounty.
5 - Vitamins C and B12
While vitamins may not play a direct role in strength and endurance, there is plenty of evidence that they help maintain lean muscle mass as well as exercise recovery [5]. It's certainly not something to be ignored, especially during an intense workout.
Here is the best vitamin C and the best vitamin B12 supplements we've found.
Let me guess what your next question is.
Benefits Of Pre-Workout
The benefits of pre-workouts go beyond energy, endurance, and a boost in muscle or workout performance. See, the above ingredients are also commonly associated with the ability to burn fat to release more ketones.
This is especially interesting to anyone trying to lose weight or gain more muscle definition through a cutting phase.
But there is also the aspect of improved blood flow, which has several effects. First of all, it will deliver more oxygen and ketones throughout your body, which helps with strength levels. But it could also get you those improved pumps, which helps to show off all your hard work.
Here's a great video on a DIY pre-workout supplements drink: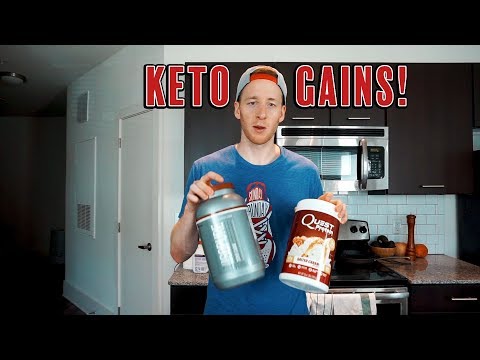 Potential Side Effects

Pre-workout side effects are pretty rare when it comes to keto products, and in most cases, it may come down to allergies or people taking too much of a product in one go.
While they are generally suitable for taking over longer periods of time, you should avoid taking huge doses of pre-workout supplements. The reason is that some of the fat burning ingredients, including certain types of protein, may be more difficult to digest.
Even though you may be used to higher doses on the ketogenic diet, you could still be facing some stomach upset.
Also, keep an eye on your caffeine intake to avoid jitters and insomnia.
Pre-Workout Tips
There are 3 things that I always preach to my clients, and they are based on the great advice I received from dietitians over the years.
1 - Getting The Timing Right
You want to ensure that you get your timing right so that you get the best results. Start by taking the pre-workout 30 minutes before exercise, and if you start feeling the effects before you begin your workout, then simply adjust the time next time around.
2 - Take The Right Dose, Not The Maximum One
Too many folks I've worked with saw some great results within a few trial routines only to think that taking larger doses helps even more. The problem is that there will be a plateau where you won't perform better, and this approach might actually make you sick.
3 - Stack With Other Supplements
Don't stop with a ketogenic pre-workout supplement. You could be much better off also investing in some products with keto-friendly fat burning ingredients. This may help boost your levels of ketones, and at the same time, might get you to weight loss goals faster.
FAQs

Is It Safe to Use Ketogenic Pre-workout Supplements?
Yes, it is safe to use ketogenic pre-workout supplements. In the early days of keto, some of these dietary supplements might provide metabolic support and ketones to overcome the keto flu.
How Long Does Pre-workout Last?
A pre-workout usually lasts for up to 4 hours. This will depend on your body's ability to digest the ingredients as well as how tough your exercise routine is.
Does Ketogenic Pre-workout Make You Gain Weight?
No, ketogenic pre-workout doesn't make you gain weight, as it generally does not contain enough calories from carbs and sugar. It's far more likely to help remove some stubborn love handles.
To be sure, choose a pre-workout that has no added sugars, flavors, or additives.
Do Keto Pre-workout Snacks Build Muscle?
Yes, keto pre-workout may support muscle-building since it often contains ingredients that boost workout performance. A pre-workout also have the necessary substances to support actual protein synthesis in muscles.
Our Favorite Keto Pre-Workout
From all the testing our team has done, and after reading through literally thousands of reviews, we've come to the conclusion that the best pre-workout for keto dieters is Onnit Shroom.
Between the natural ingredients, and basically no side effects, all of our clients showed positive results.
Definitely order a tub ready for your next workout session, and make sure you let us know on social media what your before and after experience was.
#1 Keto Pre-Workout
Click For Best Price

Pros
Suitable for daily use for general energy boost
Claims to boost your athletic performance at the gym with natural ingredients
Pre-workout contains a strong dose of vitamin B12
Comes in easy to store capsules rather than a drink
Get the BEST PRICE until the end of September
Cons
You need to take 4 capsules at least 45 minutes before training
Was this article helpful?