Are you among those 89% of overweight individuals in the world? Need a push to overcome a plateau in weight loss?
Searching for the best fat burner product but feeling completely overwhelmed with thousands of supplements advertised as natural, safe, and effective?
Our fitness experts decided to look more into this for you. Our Trimtone review will help you learn how it works to burn fat and other important information to figure out whether you should give it a try.
Take a closer look.
What Is Trimtone?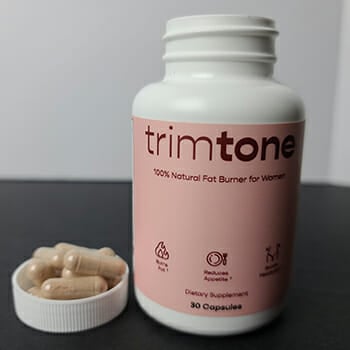 Trimtone is a new all-natural fat burner for women that promises to help lose weight by triggering thermogenesis and boosting metabolism.
It claims to burn stubborn stored fat and convert it into energy so that you can face all the challenges of your active daily life without feeling exhausted.
According to the brand, this fat burner helps reduce appetite, empowering you to resist snacking and stay away from all those extra calories you'd otherwise consume.
Trimtone reviews confirm that this weight loss formula specifically designed for women is helpful in achieving your fitness goals fast so that you can proudly wear a 25-inch-waist dress and finally feel good and confident in your own skin.
But, nobody says you'll get the desired result overnight, especially if you don't combine this supplement with moderate workouts and a healthy weight-loss meal plan.
This Trimtone review will thus focus on how it works based on its ingredients.
Glucomannan
Trimtone contains this dietary fiber that is scientifically proven to be helpful in weight reduction and appetite suppression.
As an appetite suppressant, Trimtone works by expanding in your stomach as it comes to contact with water to make you feel full longer and prevent overeating.
It also helps control your blood pressure, glucose, and cholesterol levels. [1] [2]
Caffeine Anhydrous
This widely-known thermogenic substance in most weight loss supplements and fat burners may increase your resting metabolism, calorie burn, and energy, thus leading to fat loss and weight reduction.
It doesn't only help you lose weight as it's also known to keep you alert, improve your sports and cognitive performance, while supporting your overall weight loss process, helping you break down the stored fats. [3]
Be mindful of this ingredient though if you are sensitive to caffeine.
Coffee Green
Raw Green Coffee beans are rich in anti oxidants like Chlorogenic Acid that is believed to reduce fat absorption and lower your insulin levels. [4]
Plus, caffeine triggers thermogenesis, revving up your metabolism to enhance the fat-burning process in your body.
Also, it provides energy and helps improve your physical performance, fight fatigue, and inflammation.
Green Tea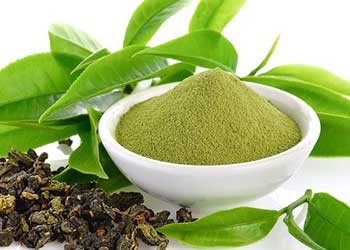 Brimming with antioxidants, particularly Catechins, Green Tea plays an important role in reducing the absorption of carbs and storing them as fats, which directly promotes weight loss.
Thanks to caffeine, green tea also speeds up your metabolism, inducing thermogenesis, and helps stabilize your hormones responsible for breaking down fats. [5]
Some thermogenic supplements contain green coffee instead of green tea extract. Regardless, it's their caffeine content that makes them effective in helping the body to burn more calories.
Grains of Paradise
Grains of Paradise, a potent thermogenic herb from the ginger family, a.k.a. Grains of Paradise Aframomum Melegueta is proven to:
Activate brown adipose tissue (BAT) - the body fat cells that need to be destroyed
Increase energy expenditure
Burn calories and
Reduce visceral body fat [6]
It also helps regulate your blood glucose to keep you energized and prevent food cravings which can help in your weight loss journey.
Pros
Contains clinically-proven, highly potent, 100% natural ingredients with thermogenic effects, without chemicals or fillers
Enhances rapid fat and calorie burning, suppresses your appetite, lowers your blood sugar levels, and increases energy levels
Straightforward to use
Made in the USA and GMP certified
Comes with a 100-day money-back guarantee
Free and fast worldwide shipping
Cons
Not the most affordable
Relies heavily on stimulants
Unsuitable for vegans, vegetarians, individuals with diabetes, pregnant, or lactating women
Side Effects

If you read the product label carefully, pay attention to the health warnings, and don't exceed the recommended dosage, you should be safe as Trimtone fat burner formula consists of 100% organic and natural ingredients.
BUT:
It's pretty heavy in stimulants, containing 320mg of concentrated caffeine from different sources on a per day serving.
"While the response to caffeine varies, 400mg or above is generally the amount considered excessive for adults."

- Arun Sridhar, M.B.B.S., M.P.H., Cardiac Electrophysiologist
The side effects may be due to caffeine overdose, with signs including jitters, tremors, headaches, nausea, rapid heartbeat, irritability, anxiety, diarrhea, and other negative reactions. [7]
So, over-sensitive users should limit or avoid the consumption of caffeinated drinks while taking Trimtone.
Also, if you're allergic to its ingredients, pregnant, breastfeeding, taking medications, have diabetes, or any other health issues, make sure to consult your physician before taking Trimtone.
Where to Buy Trimtone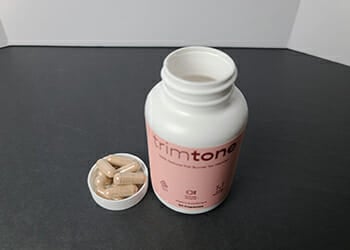 The manufacturer's official website is the only trusted place where this authentic fat-burning supplement is available, completely covered by a 100-day full refund guarantee in case you're not happy with it.
You can purchase supplies for one, two, or three months. The more bottles you buy, the more money you'll save.
How to Use
Trimtone is super convenient to use, so you don't have to set the alarm to remember taking your dose a few times throughout the day.
Take one pill per day with water before breakfast to see how Trimtone works to help you lose weight without wasting time or getting distracted from what matters most in your daily life.
Trimtone Customer Reviews
Since this product is newly-launched, there aren't many customer reviews that may prove previous users' impressive fat loss results. Here's a couple of them:
"The world of diet pills has many, but still, I would like all women to try Trimtone in some part of their lives.

It is healthy, accurate and the appetite suppression effects are something you really want. I had a bigger butt and floating stomach, so far my weight is reduced from 150-130 pounds."

- Martha, 34
"I've always had issues with my belly fat, hips, and thighs. I'm glad that Trimtone helped me get fitter and thinner. It's the one product that helped me lose fat on my problem areas."

- I.L, Verified User, 31 
The only sure-fire way to find out how this fat loss solution works for you is to give it a try and post your own product review online.
Other fat burners you may like: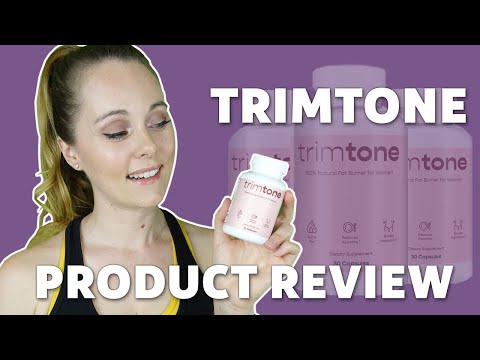 FAQs
Do I Have To Diet and Exercise While Using Trimtone?
Yes, it's highly recommended to diet and exercise while using Trimtone fat burner. Trimtone works best when coupled with an overall healthy lifestyle.
Can I Use Trimtone as a Pre-Workout Supplement?
Yes, you can use Trimtone as a pre-workout supplement as it contains caffeine, but avoid it in the evening not to disturb your sleep.
How Fast Can I Expect to See the Results of Trimtone?
You can expect to see the initial results of Trimtone within a few weeks, but it's individual depending on your workout and dietary regimen.
How Long Will One Bottle of Trimtone Last?
One bottle of Trimtone will last for 30 days as it contains 30 capsules (recommended dose is one capsule per day).
No, Trimtone is not vegan nor vegetarian. The capsule covering is made from gelatin, which made from animal ligaments and tendons.
Is Trimtone safe for breastfeeding or pregnant women?
While Trimtone contains ingredients that are generally safe, we do not recommend it if you're pregnant, breastfeeding, or taking other medications. It is best to ask for your physician's advice before taking the pill to be safe.
Is Trimtone Worth Buying?
Is it really the best fat burner today? Here are several reasons that make me believe Trimtone fat burner is a weight loss supplement worth buying:
Its natural, simple, powerful formula without proprietary blends or harmful ingredients
It's tailored for a female body to help control junk food cravings and emotional overeating women are prone to during the menstrual cycle
It doesn't raise testosterone or affect other hormones
It stabilizes your blood glucose and provides an energy boost.
The best part:
If unsatisfied, return it within 100 days and get a full refund.
I hope this Trimtone review gave you a clearer picture of how it can help you!
So, place a risk-free order and let us know whether it helped you lose weight and get your dreams' body shape.
Trimtone
Our #1 Recommendation
Contains clinically-proven, highly potent, 100% natural ingredients
Enhances rapid fat burning, suppresses appetite, lowers your blood sugar levels, and increases energy levels
Made in the USA and GMP certified
Get the BEST PRICE until the end of May
Click For Best Price
HAVE QUESTIONS OR COMMENTS?
Join the discussion here on Facebook.
About the author