35
Supplements
Considered
100
Hours
of Research
92
Reviews
Examined
10
Experts
Interviewed
No matter how well you plan your diet, it can still become a struggle to get enough organic greens into your recipes and meal plans.
Even though I don't personally follow a plant-based diet, I add a lot of fruits and veggies to my daily intake, but this still often leaves me falling short of optimum amounts.
For a long time, I tried making smoothies by adding many leafy greens such as leaves and grasses, but the taste just really didn't do it for me. The much better alternative are greens powders that you can quickly mix into a drink. These greens powders are not only convenient but also cost-effective
As with all dietary supplements, it always comes down to the quality and blend of ingredients.
So, I sat down with my dietician and looked at some of the most popular greens powders and researched all their ingredients and customer reviews.
As a result, I have a list of the best greens powder options on the market that you can use to make your choice a little easier.
Editor's Choice
Live Conscious
Click For Best Price
#2nd Best Choice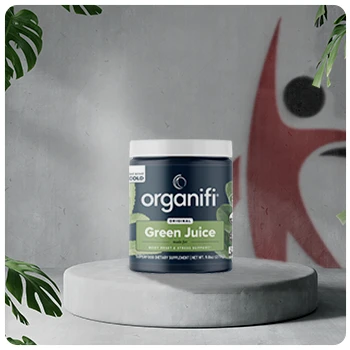 Organifi
Click For Best Price
#3rd Best Choice
Green Surge
Click For Best Price
Our Top Greens Powders (September 2023)
1 - Live Conscious Beyond Greens (Editor's Choice)
Live Conscious, a brand renowned for its commitment to health and wellness and formerly known as Livewell, has done it again. Their Beyond Greens powder has impressively secured the top spot on this list.
This green brand proves that an all-natural superfood greens powder doesn't have to taste like crap.
I'm not usually a fan of tea but their light matcha flavor is one that I personally can vouch for.
Beyond Greens powder contain a blend of potent superfoods, including milk thistle, probiotics, and varieties of mushrooms.
It claims to promote better gut health and the immune system without the additives.
Pros
Non-GMO, gluten-free, soy-free, and dairy-free to help avoid food intolerances
All natural and top quality ingredients
Light matcha flavor is unique and refreshing
Low calorie content per serving
Cons
No other flavored options available
The Beyond Greens is a soy-free and gluten-free powder containing essential nutrients like vitamin C.
It makes it a great choice to support the immune system and provide the benefits of green drinks.
2 - Organifi Green Juice
The reason I put the Organifi greens powder as one of the best greens powders on this list is that it's certified as containing 100% organic greens.
Based on some research my dietician shared with me, the main benefit from organic ingredients is that you lower your risk of becoming exposed to pesticides which can cause all sorts of digestive and other health problems.
The Organifi's label also highlights the fact that it's a good choice for people who have food intolerances like gluten and soy, which a lot of customer reviews confirm. It's one of the best greens powder out there.
Pros
A great blend of top quality superfoods
100% organic and plant based certified for best quality ingredients
Very easy to mix so you don't need a blender
Tastes good with no synthetic or artificial sweeteners
Cons
No other flavors available
There are also many comments about how easy this greens powder is to mix without a blender, allowing you to shake it into a water juice within seconds.
Get 15% Off Using Coupon Code: TOTALSHAPE
3 - Green Surge Greens Powder
Next on our list of greens powder is Green Surge greens powder, a product that has garnered considerable attention and praise. It has been complimented by many users for its digestive enzymes that seem to improve gut health for many people.
Add to that, the healthy dose of fiber and you have a product that provides a very wide range of nutrients as what you would expect in a greens powder.
It's manufactured in the USA in a cGMP-certified facility and as with all Jacked Factory products, it has a 100% money-back guarantee.
Pros
Good source of prebiotic fiber for more effective digestion
No fillers or artificial additives making it a very natural option
Contains green tea leaf extract providing extra antioxidants
One of the cheapest options available
Cons
The mixed berry flavor is a bit sweet tasting
Limited bulk discounts available
On the downside, a lot of people commented that the taste was a bit sweet probably because there could be a little bit too much stevia as a sugar replacement. Overall, Green Surge greens powder is good for the gut.
4 - Ora Organic Superfood Greens Powder
I decided to add another organic wellness option to the list to showcase the variety of products available, this time at a lower price.
While it's not as packed full of veggies and nutrients as the Organifi product above, the Ora Organic greens powder still a very popular choice with vegans who also want to stick with organic ingredients.
What a lot of people also liked is that you can buy it in single serving packets, which makes it quite easy to put in your bag or coat pocket for use during the day.
Pros
100% organic, non-GMO and vegan-friendly
No added sugar or artificial sweeteners
Added barley grass makes it antioxidant rich
Available in single serving packages for convenience on the go
Cons
Only available in citrus flavor
Has a slightly grainy texture if not blended properly
However, if you don't mix this green powder in a blender, then there can be a bit of a grainy texture to it.
5 - Transparent Labs Prebiotic Greens
The second to the last product I reviewed is from Transparent Labs, a brand known for its commitment to transparency and quality. This Prebiotic Greens powder is primarily designed to promote a healthy digestive system with prebiotic fiber and nutrients.
With a lot of blue green algae included, it can help with detoxification, which was positively commented by quite a few users.
For some people, the fact that it's only available as unflavored will be fine, especially if you tend to add it to other food.
Pros
A good option for detoxification due to algae-based ingredients
Good source of dietary fiber for a more productive digestion
Bulk discounts available that make it quite affordable
Cons
Only available as an unflavored option
Drinking it as a shake is not very tasty
But if you plan to mix greens powders with water, then I'd advise going for the Organifi option above.
Get 10% off using coupon code:  TOTALSHAPE
6 - PlantRise Supergreens
Another personal favorite, which has consistently impressed me with its quality and effectiveness, is at number 2, Supergreens72 from PlantRise.
It has a straightforward ingredient list and you get all 72 vitamins and minerals from healthy, natural, and whole foods.
And because it's literally free of fillers, common allergens, artificial flavors and sweeteners, it's safer and healthier than most commercial greens powders in the market today.
The blend contains your basic leafy greens -- spirulina, apple fiber, artichoke, wheat grass -- and also has some other interestingly good stuff in there like broccoli, carrot, and dandelion.
Dandelion root is an excellent source of prebiotic to support gut health and digestion.
Pros
Contains a wide variety of green ingredients
No soy, egg, dairy, nut, corn, sugar, and other common allergens
All-natural and GMO-free
Cheaper on a per gram basis
Cons
Pricey when compared to other products on the market
It's not the most delicious, but with all its content, this Supergreens72 is one of the best greens powders available today.
7 - Athletic Greens Ultimate Daily
Athletic Greens premium greens powder is another very popular product these days and is made in New Zealand using all local ingredients.
Based on all my research into greens powder, I found that this product contained the largest selection of 75 different ingredients.
It might not be the cheapest option (though most greens powders do not come cheap really), but a lot of users have commented that they are able to eliminate a lot of other supplements because there is so much nutritional value to maximize vitamins, minerals, and all the essential nutrients.
Pros
Athletic Greens powder blend contains over 70 health-boosting ingredients per serving
Gluten and dairy free and non GMO to help avoid food intolerances
Good value available with subscription packs that have no contract periods
Easy to mix with no need for a blender
Cons
Not available in different flavors
The flavor takes a little getting used to
The only downside to this greens powder is that the flavor takes a little bit of getting used to like many greens powders, but one option is to mix it in with a smoothie.
8 - PaleoPro Green Powders
You don't have to be living a paleo lifestyle to make this greens powder work for you.
It has a very healthy blend of green vegetables, algae, and added hemp seeds to make it a nutrient-rich product.
The added minerals like iron and magnesium can improve your blood count and help with muscle repair and relaxation after exercising.
Some users actually said they mix this greens powder with their post-workout shake, which can be a good idea.
Pros
Added iron and magnesium for healthy blood and muscles
Hemp seeds provide both protein and fiber
Reasonably priced on a per servings basis
Mixes well in a shaker and doesn't get too frothy in a blender
Cons
Not quite enough multivitamin content to replace other supplements
Currently no bulk purchase options available
The packaging highlights that it provides lots of vitamins, however, it's not quite potent enough to replace other vitamin supplements you might be taking.
9 - Battle Ready Fuels Super Greens
Battle Ready Fuels has added this super greens powder drink to its product range, and it has become very popular.
This super greens powder supplement has an impressive blend of very nutritious ingredients per serving that include barley grass, alfalfa, beetroot, and wheatgrass, which all complement each other nicely [1].
After reading through dozens of customer reviews, I noticed that a lot of people commented positively on both the physical benefits to digestive and immune systems, as well as having more mental energy and focus.
Related Review: What's The Best Beetroot Juice Powder?
Pros
Ideal for regular use throughout the day
Great bundle options offer significant savings
Money-back guarantee means you can test it out risk-free
Rich in wheat grass for added mental and physical energy
Cons
The mint flavor can be quite strong
Not organic certified, but guaranteed vegan-friendly
The only downside to this super greens powder I found was the mint flavor is something that a few people don't like so much, but that's mainly a matter of taste.
Are Greens Powders As Good As Fresh?
Yes, greens powders are as good as fresh ones, but they're not designed to be a replacement. The one thing you will not be able to get from these greens powders is a sense of feeling full, which whole foods are very good at.
There is a reason they are called green powders, and you will still need to make sure you get a balanced diet of fresh or frozen fruits and vegetables [2].
Also, while all the above products on our best greens powders list provide some amount of protein, fiber, and digestive enzymes to support your health and immune system, this will not be enough to sustain your daily needs. Basically, add them to your diet as a booster and for flexibility, but don't look at them as replacing vital food sources [3].
Whole food versions of greens and other produce are best for satisfying hunger, getting a balance of nutrients, and minimizing your exposure to potentially harmful contaminants.

- Marsha McCulloch, Registered Dietitian
How Often Should You Take Superfood Greens Powder?
You should aim to take 1 or 2 servings of superfood greens powder per day to space out the nutritional value for maximum benefits.
The great thing with superfoods from plants, grasses, and algae is that it's quite difficult to take in too much. Your body will use as much as needed, and unless you suffer from specific allergies, you won't see much on the negative side effects side of things [4].
Personally, I take one serving first thing in the morning and one in the afternoon. It gives me the flexibility to then change around my meals without having to worry about whether I'm getting everything my body needs.
FAQs

1. What fruits and vegetables are super greens?
Fruits and vegetables that are considered super greens are kale, cabbage, spinach, beets, and turnip. Algae and certain herbs that have very distinct health benefits are also considered super greens.
2. Is green powder good for you?
Yes, green powder is good for you. It can be pretty challenging to get everything you need from food, and green powder will help fill any nutritional gaps you may have.
Even I struggle with this despite constantly working with dieticians. The best greens powders are simple to take, and you can feel the difference in a matter of days.
3. Do green powder drinks really work?
Yes, green powder drinks work, but you have to make sure you're using a high-quality product.
There are a lot of crappy supplements out there, and if the processes of drying and extracting the nutrients aren't up to specific standards, you'll see fewer benefits from these "empty" greens powders.
4. Does greens powder help you lose weight?
Greens powder can help you lose some unwanted body weight when combined with a healthy diet and exercise routine.
5. Do green superfood powders go bad?
Green superfood powders can go bad, so keep an eye on their expiration date. Usually, those dates are quite far out, so you won't have to worry too much.
6. What can you mix with greens powder?
You can mix greens powder with fruits like bananas and berries to add natural sweetness to your drink. You can also turn it into a smoothie by adding unflavored protein powder.
If you don't mind tasting other greens powders in your drink, you can directly add it to a glass of water or milk and enjoy it with meals or after a workout.
If you are into an adventure in the kitchen, you can use greens powders in baked goods like muffins and cookies or desserts like puddings and oreo balls.
7. When should you take a greens powder?
You can take greens powder any time of the day, preferably in the morning. It's good to take one as part of your breakfast to enjoy an energy boost throughout the day.
8. Does greens powder help with bloating?
Greens powders can help with bloating if they contain probiotics and digestive enzymes that support gut health. The ones that lack these ingredients won't help much with bloating, so check the label before purchasing.
9. Can greens powders boost immunity?
Greens powders that contain vitamins A, B, C, and E and minerals like calcium, iodine, selenium, and chromium may boost immunity. However, not many greens powders have these as they're usually packed with nutrients found in greens, antioxidants, probiotics, and other superfoods.
It's best to check the nutrition facts to see if a greens powder provides the vitamins and minerals you need.
What Is The Best Green Superfood Powder To Try?
After doing a lot of research and going through the above best green superfood powders with a dietician, I spent several weeks testing out each one.
For me, the overall winner is Beyond Greens, mainly because it provides the highest quality certified ingredients.
My dietitian and several online reviews referred to it as a "premium green superfood cocktail."
It's easy to mix, tastes good, and you won't have to worry if you have some of the more common food intolerances. The ingredients also make it the best green superfood powder for weight loss.
Our #1 Recommendation
Live Conscious Beyond Greens
Click For Best Price

Pros
Non-GMO, gluten-free, soy-free, and dairy-free to help avoid food intolerances
All natural and top quality ingredients
Light matcha flavor is unique and refreshing
Low calorie content per serving
Get the BEST PRICE until the end of September
Cons
No other flavored options available
Was this article helpful?