38
Supplements
Considered
155
Hours
of Research
74
Reviews
Examined
15
Experts
Interviewed
When I first began my fitness journey decades ago, like many others, whispers of "creatine" buzzed around my gym. But I wasn't one to jump on the bandwagon without solid proof.
Years of research and hands-on experience have busted those myths. I've seen creatine work its magic as a certified trainer, not just on me, but on my clients too. It is not just a supplement; it's a game-changer, backed by science.
In this piece, a nutritionist buddy and I have pooled our wisdom, earned from years in the trenches. Together with a crew of testers who include some of my clients, we've put vegan creatine to the test.
The result? A curated list of vegan creatine supplements. Each has been vetted for efficacy, safety, and quality, ensuring you're only integrating the best into your fitness regimen.
The Best Vegan Creatine Supplements
Editor's Choice
Transparent Labs
Click For Best Price
#2nd Best Choice
BulkSupplements
Check Current Price
#3rd Best Choice
Optimum Nutrition
Check Current Price
Our Top Vegan Creatine Supplements (December 2023)
1 - Transparent Labs Creatine
(Best Overall & Non-GMO)
I've tried a myriad of vegan creatine brands, but Transparent Labs was different. Instead of flashy packaging like other brands, they focus on what actually matters to fitness enthusiasts like me: efficacy and quality of the ingredients.
I loved how much extra strength this vegan creatine provided in comparison to other supplements, something also noted in the online reviews.
According to the company, this is due to the added HMB (β-Hydroxy β-Methylbutyrate), a substance that can increase your pumps and endurance while working out.
Pros
​2,000 mg of β-Hydroxy β-Methylbutyrate (HMB) adds proven strength enhancement
5,000 mg of creatine helps your muscles repair and bulk up
No artificial sweetening or coloring
​GMO and Gluten free
Cons
More flavor options would be nice
When this compound is combined with creatine, it will help you recover faster and may even help you push yourself harder when working out.
You may also want to check out the article on t​he best creatine supplement, where Transparent Labs Creatine is also the best pick.
2 - BulkSupplements Creatine Monohydrate
(Best for Weightlifting)
I've personally recommended BulkSupplements to several of my clients. What I love about them is their no-nonsense approach, focusing on delivering high-quality nutritional supplements without the fluff. It resonated with my personal ethos of prioritizing health over hype.
They are known for their bare-bones packaging, which allows them to pass on to their vegan customers the money that they are able to save from having simple packaging.
Their Pure Micronized Creatine Monohydrate Powder will help provide the boost you need before working out.
If, on the other hand, you choose to take it after working out, then what you'll be able to take advantage of is its muscle repair and rebuilding capabilities.
Mix it with water or with your regular protein shake to make it effective and enjoyable.
Pros
​Verified 99.99% pure
​100% vegan micronized creatine monohydrate
​Ideal for weightlifters and CrossFitters
Helps increase both power and endurance in the gym
Cons
Packaging doesn't always stay closed on its own
As you make it through your workout, you'll finally understand what all the creatine hoopla is about. Aside from being 100% vegan-friendly, this particular creatine powder has been lab tested for purity.
3 - Optimum Nutrition Micronized Creatine Powder
(Cheapest & Best for Endurance)
Having used Optimum Nutrition since my early training days, I can vouch for their high-potency​ creatine powder that I've seen bring results not just to me but to my clients who swear by it.
Their CreaPure ​creatine powder is a pure creatine monohydrate for vegans and is claimed to be equal in purity to any other on the market.
Like the BulkSupplements, this comes ready to mix with your protein shake, juice, or any other beverage. We noted through our research that this supplement is effective when taken just a few minutes before you begin a strenuous workout.
The creatine powder itself is not ground quite as fine as BulkSupplements, which makes it a bit tougher to mix with water.
Pros
​Increases your power and endurance
Shortens recovery times after strenuous workouts
​Ideal for health-conscious vegans
Increases energy reserves
Cons
​Not ground as fine as some other creatine supplements
But for thicker beverages like protein shakes, OJ and the like, then you're not likely to notice a difference. It is also 100% vegan-friendly and is sure to help you achieve a higher level of strength and fitness.
4 - MuscleTech Platinum Creatine
I tested the MuscleTech Platinum Creatine during the test period and to my delight, it's one of the most mixable powders I've ever used.
That's because it's ground extra fine which gives it a pleasingly fluffy texture.
If you're a vegan and are looking for a creatine supplement that's pure and will mix well into your shake or other beverages, then you should consider this product.
MuscleTech produces their vegan creatine supplement in a GMP-certified facility (Good Manufacturing Practices) facility so you can be sure the creatine powder you get is never contaminated by other products.
Pros
Creatine monohydrate ​crystals are extraordinarily pure
​Blends into your shake without leaving a trace
Flavorless, so it doesn't interfere with other tastes
Can help build lean muscle mass and increase stamina
Cons
Might cause diarrhea for some people
This vegan creatine supplement is also free of sugar, salt, and artificial flavors, with no colors or fillers of any kind. It's a great perk if you have medical conditions like diabetes, or if you just don't want your beverage to taste like cough medicine.
5 - Jarrow Formulas Creatine Monohydrate Powder
Jarrow Formulas Creatine Monohydrate Powder is the secret ingredient that will help you power through your workouts.
This vegan creatine supplement is made pure and unsullied by additives, fillers, or artificial flavors.
Our research also noted that it also helps increase the production of ATP (adenosine triphosphate) which is essential for the creation of lean, hard, muscle mass.
I recall introducing Jarrow Formulas Creatine into an intense workout session during the test phase. It gave me that extra push and the recovery was generally faster than when not using any supplement.
Pros
Pure, lab synthesized, monohydrate creatine
100% free of gluten, soy, eggs, fish, peanuts or any other additives
Certified vegetarian-friendly
Cons
Comes in a huge container so if you don't like it, you're stuck with a kilo of it
Instead of feeling spent, you'll feel energized even after a long training session.
6 - NOW Foods Creatine Monohydrate
In my journey to finding the best vegan creatine supplements, NOW Foods emerged as a top contender. Their creatine monohydrate crystal powder is a game-changer for many of my clients and me, setting itself apart in a crowded market.
The vegan and organic creatine supplement is 100% pure and free of modifiers, additives, coloring, and allergens.
It's designed to help increase your production of ATP so that you can maximize your workouts.
NOW Foods has dedicated itself to the typical commitment to high-quality and rigorous science.
Their plant-based supplement is one of the purest on the market. We liked that it is also ground to an ultra-smooth micro-fine creatine powder that will mix effortlessly with water, juice, fruit smoothie, or shake.
Pros
Certified vegan-friendly
Promotes robust muscle growth and fast recovery
Helps enhance brain function and clarity
No additives, fillers or artificial extenders
Cons
Recently shifted production to China
If you want to improve your workout results and feel healthier and more alert every day, you might want to try this out.
7 - Battle Ready Fuel
From my own experience and seeing results with vegan supplements, I often recommend the best vegan creatine supplements, not just to vegans, but even to people who eat meat. This is one of those supplements.
The reason is that pea and hemp protein is highly usable (you absorb more) as well as bioavailable, which means it is easy to absorb.
With Battle Ready Fuel, you get 5 g of protein per serving, and a large portion of that will actually be digested.
During my research, I also noticed that a lot of people were commenting on the effects of the added digestive enzymes.
Pros
100% certified plant-based protein (25.5g per serving)
Digestive enzymes added to speed up absorption
​Isolated from pea and hemp sources
No artificial or chemical sweeteners
Cons
Only available in Peanut Butter flavor
They seem to work to help speed up the absorption process. This means that the faster you can get fresh protein to your tired muscles, the faster the recovery will be.
How We Chose the Products:
Choosing this list of the best vegan creatine supplements was not just about personal preferences. Our selection process was data-driven and based on factors such as.
Ingredient Quality
With the help of a nutritionist, we delved into the ingredient list, ensuring that the creatine was plant-sourced and was free from harmful additives, and produced in ethical and environmentally friendly processes.
Brand Reputation
We had a bias for brands that were transparent in their labeling and those that showed quality control and expertise in vegan products.
Value for Money
While quality was a priority, we also considered the cost. Our aim was to strike a balance between quality and affordability to ensure our readers get the best value for their money.
Group Testing
To ensure diverse feedback, we engaged a group of independent testers which included myself and some of my dedicated clients in addition to individuals of diverse fitness backgrounds.
The testing spanned several weeks and allowed us to monitor long-term benefits and potential issues arising from prolonged use.
User Reviews
We scoured through the internet for user reviews and paid close attention to common complaints and praises. It helped us understand the community's perspective and identify common issues.
What is Creatine ​& How Is ​It Made?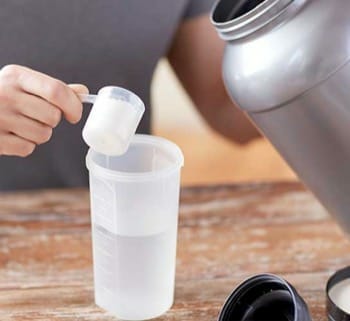 Creatine is an amino acid found mostly in the muscles of the body and the brain and is made naturally and synthetically in laboratories. It plays a key role in the ATP-PCr (anaerobic) energy system.
In particular, creatine enhances the efficient utilization of energy during high-intensity activities and plays a crucial role in the biochemical process of muscle contraction.
​From a chemical standpoint, it is not different from amino acids. In fact, your body produces ​it from the amino acids arginine and glycine [1]. Speaking of which, creatine can be sourced from plants and animals,
However, there is a difference between animal-based creatine and plant-based creatine in terms of production processes and impacts on the environment.
Synthetic ​plant-based creatine like what you'll find in the above creatine supplements is produced in the lab from sarcosine and cyanamide (no relation to cyanide).
The two are combined with other compounds and heated in a reactor.
After that, ​it is pressurized and reduced to crystal form.​ The result is then dried and milled into an ultra-fine creatine powder for consumption.
​The vast majority of your body's creatine is stored in muscles where, as we mentioned, it helps facilitate and enhance energy levels during periods of heavy activity, such as weight lifting.
Once released into your system, it acts as a catalyst to increase phosphocreatine in your muscles, which in turn is used to produce the biological equivalent to an energy cell, called ATP.
Related articles:
Do Vegans Need Creatine?
Yes, vegans need creatine. Especially for vegan athletes, the absence of meat can lead to reduced muscle creatine stores. While tests conducted on vegans and non-vegans show that both have equal amounts of creatine in the brain, the numbers diverged significantly when the attention shifted to muscle mass.
It was noticed that ​vegetarians have considerably less creatine in their muscle mass than ​those who include meat in their diet ​[2]​​.
This highlights the importance of creatine supplementation for vegan athletes.
The good news is that veg​an creatine supplements can be easily synthesized in the lab, which means that there are lots of ​options out there.
The video below also shows ​the thoughts of Brian Turner, a Fitness Guru, if you need creatine in your body as a vegetarian.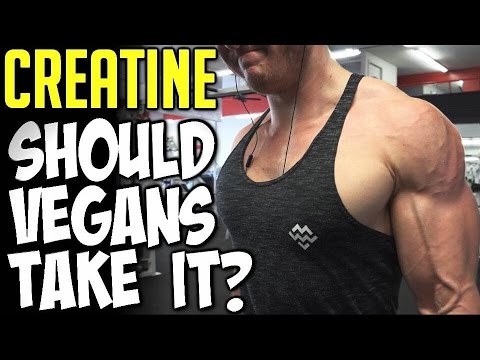 Is Creatine Vegan-Friendly?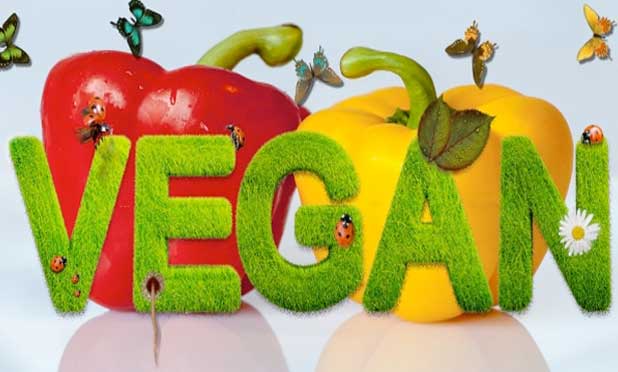 Yes, creatine is vegan-friendly. It can be quickly and easily synthesized in the laboratory from sarcosine and cyanamide, and neither of these compounds is typically derived directly from animal products.
But you'll want to check the label anyway and look for the stamp of vegan approval. After all, some manufacturers could put some filler ingredients that might not be friendly to vegans. If you're unsure of what to look for, ask nutrition experts for more information.
​If I were to recommend one supplement for vegans who train, my choice might surprise you: I'd say creatine monohydrate.

- Tobias S., Crossfit Trainer, BJJ Practitiooner
What Are the Benefits?
The benefits of consuming sufficient creatine levels in your system are improved strength, increased lean muscle mass, and quicker muscle recovery after exercise [3]. We explain this in more detail below.
Increased strength and body composition - Many studies have been conducted on ​its effects and some have suggested it may increase energy production by nearly 10%. As such, vegans taking supplemental ​plant-based creatine have a better chance of obtaining a strong, durable physique (although exact results vary from person to person).
Anaerobic endurance - One of the primary benefits of a stronger, leaner body with enhanced musculature is that you'll enjoy greater anaerobic endurance during workouts. This is true, whether you're hitting the weight room or the CrossFit box.
Increased cognitive abilities - ​It has the added benefit of enhancing cognitive function, so it's important that the brain always has a ready supply. People who supplement with creatine often remark on how much more alert they feel, even if they are slightly sleep-deprived.
Factors to ​Consider When ​​​​Buying Creatine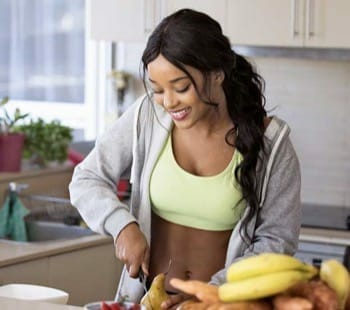 Here are some factors to consider when choosing a vegan creatine supplement.
Vegan-friendly - You might hear chatter about creatine being vegan-friendly but don't bet the farm on it. Some are made from animal stuff and sneakily labeled "organic creatine." Manufacturers often take the easy road, using animal bits to save a buck. So, Always hunt for that "vegan-friendly" stamp before you part with your green. No label? Time to eyeball another supplement.]
Powder - The micro-fine powder created during creatine synthesis in the lab, and added to protein shakes and other beverages, is preferred by many over gelcaps. That's because gel capsules can sometimes be made from animal by-products. Therefore, either always stick to its vegetarian, powder for​m or make sure your gel capsules say "vegan-friendly" or "100% vegan" or something similar.
Monohydrate vs. Nitrate - Monohydrate is considered a purer form of creatine by many, whereas nitrate — while it undoubtedly absorbs faster than monohydrate — is considered by just as many to be a compromised form of the compound. It is also the one that has not been adequately studied to determine whether it presents any type of health risk or not.
Micronized vs. Not - Micronized powder is one whose particles have been broken down into almost indiscernible small units. The smaller the particles, the easier its solubility in water or in other liquids. Smaller particles, however, do not fundamentally change ​their properties.
Additives - You may find vegan creatine supplements mixed with other compounds in an attempt to make them more appealing to a wider audience. This is fine, except if you are vegan because then you'll want to make sure that none of those additives are derived from animal products or by-products.
FAQs
What Is the Best Vegan Creatine Supplement on the Market?
The best vegan creatine supplement on the market is synthetic creatine monohydrate since natural creatine can be derived only from animals. We consider Transparent Labs Creatine HMB to be one of the best ones out there.
What Are Vegan Creatine Supplements Made From?
Vegan creatine supplements are made from creatine monohydrate synthetically grown in laboratories. These work the same as animal-derived creatine.
Can Creatine Increase Testosterone Levels?
No, creatine cannot increase testosterone levels. However, some research suggests that creatine can significantly help in increasing total testosterone levels.
Should You Take Creatine Supplements Every Day?
You should not take creatine supplements every day if you don't engage in rigorous daily training. It's unnecessary because your body produces enough creatine to cover what your muscles need during rest days.
Should You Take Creatine Before or After a Workout?
It's best to take creatine before a workout to give your body enough time to absorb it for muscle repair and post-workout recovery. If you're planning on having a longer training session, you can take it in the middle of your workout. It's important to understand the recommended dosage and whether a loading phase can further enhance its effectiveness.
Our #1 Vegan Creatine Powder Is...
After testing a diverse portfolio of vegan creatine supplements, I was sold the moment I tried Transparent Labs Creatine HMB. Each serving not only amplified my workouts but also hastened my recovery.
It's a blend of performance and purity, free from gluten and GMOs, and produced by a reputable manufacturer. It mixes seamlessly with my drinks and offers a potent and natural boost.
While the flavor options could be broader, the efficacy is undeniable. It's a staple for those seeking an ethical, potent ally in muscle building and fitness enhancement.
Our #1 ​Vegan Creatine Supplement
Transparent Labs Creatine (Best Overall & Non-GMO)
Click For Best Price

Pros
​2,000 mg of β-Hydroxy β-Methylbutyrate (HMB) adds proven strength enhancement
5,000 mg of creatine helps your muscles repair and bulk up
No artificial sweetening or coloring
​GMO and Gluten free
Get the BEST PRICE until the end of December
Cons
More flavor options would be nice
Was this article helpful?