Welcome to our best fitness trackers and smartwatch for swimming review.
Let's get this myth out of the way right now—the best waterproof tracker and a great waterproof swimming tracker are not the same.
If you want to hit the pool instead of the track, you need a tracker that measures strokes, is splash proof, and can handle the pressure of being underwater. And we haven't even covered the waterproof part yet.
With those differences and distinctions established, make sure you don't make the same mistake we did and spend well over $200 on a waterproof tracker that can't even handle doing the dishes.
We spent two months reviewing the best fitness trackers and smartwatch for swimming available online so you can know exactly what you're getting before you buy.
Editor's Choice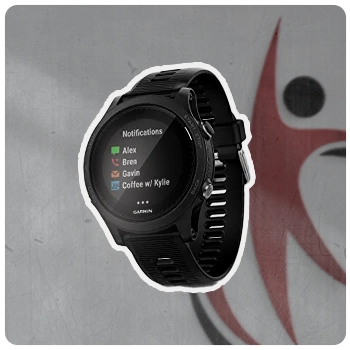 The Garmin Forerunner
Features
Lightweight, GPS, Strava
Check Current Price
#2nd Best Choice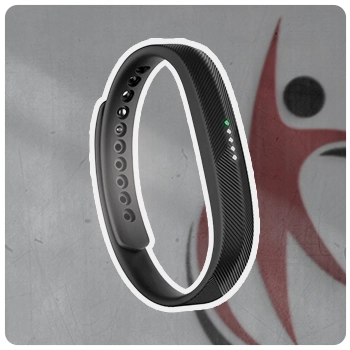 Fitbit Flex 2
Features
Thin, Activity Tracking, LED Lights
Check Current Price
#3rd Best Choice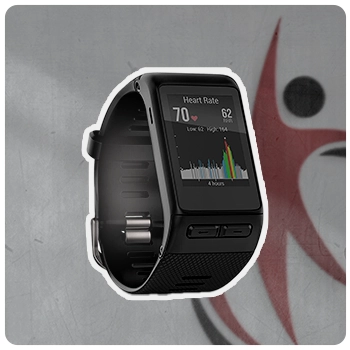 Garmin Vivoactive
Features
GPS, Built-in Sports Apps, Bluetooth® Smart & ANT+®
Check Current Price
Top Fitness Trackers for Swimming (September 2023)
1 - The Garmin Forerunner 935 (Editor's Choice)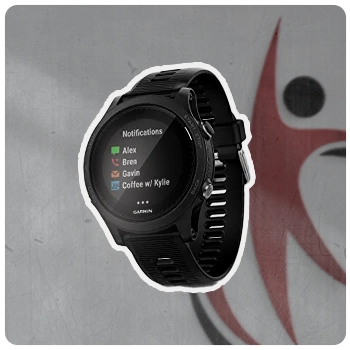 Features
Lightweight, GPS, Strava
As serious multi-sport athletes, we've been looking for a long time for a waterproof fitness tracker that can keep up with everything we do.
Luckily for us, we found the Garmin Forerunner 935, which has the versatility we needed to log and track a wide range of activities.
This little beast was made with triathletes in mind, which made it an incredible companion for us who like to customize our waterproof fitness trackers based on different fitness needs.
We also liked the fact that its battery can last up to 2 weeks, which allowed us to take our swim training to the next level because we didn't have to worry about charging it every single time we come home.
Pros
Prolonged battery life that can last up to 2 weeks in watch mode
Incredibly light at only 49 grams
Provides advanced analysis and data on both outdoor conditions and your performance
Allows for full customization
Cons
A bit more expensive compared to the budget trackers
While wearing it, it felt very lightweight which makes it very comfortable to go swimming with, unlike other trackers that felt a little more bulky. In true testament to this, it is possible to forget you're even wearing anything at all.
That's what helps the Garmin Forerunner 935 stand out in front of the competition; the fact that you can almost forget about it entirely. It handles all of the technical aspects of tracking your performance data without making itself overtly known, allowing you to just focus on swimming -- and winning.
2 - Fitbit Flex 2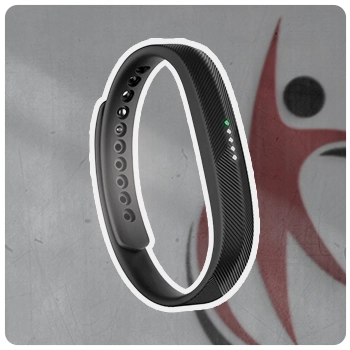 Features
Thin, Activity Tracking, LED Lights
The Fitbit Flex 2 smartwatch was made by the best granddaddy of fitness trackers, and it shows. It's an entry-level waterproof fitness tracker, so it's great for budget swimmers and newbies alike.
The sleek, waterproof, and water-resistant design makes it look like a Bond watch. Yet it's still lightweight and unobstrusive enough that we actually forgot we were wearing it once or twice while swimming.
Like most other best Fitbit fitness trackers, it logs steps, counts calories, and monitors sleep patterns through a simple interface.
The difference is the Flex 2 smartwatch has been upgraded to be totally waterproof [1].
Pros
Sleek, minimalist smartwatch design
Unbeatable price
Easy to personalize compared to other fitness trackers
Cons
LED lights are a bit confusing
Limited functionality compared to high-end models
The usual display screen was a surprise for us; it has been traded for a color-coded series of LED lights. The watch functionality is very basic but it is enough to get the job done.
If you're on a budget, it's a great first purchase to break into the scene. But if you're a seasoned pro especially in a swimming activity, you might need a bit more from your smartwatch.
3 - Garmin Vivoactive HR GPS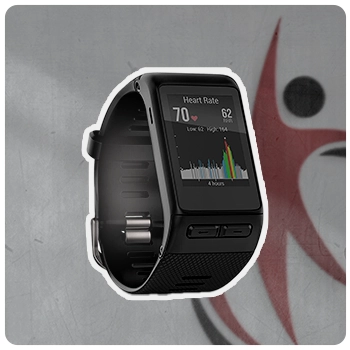 Features
GPS, Built-in Sports Apps, Bluetooth® Smart & ANT+®
Garmin's smartwatch entry into the best waterproof swim watch category was designed to compete with Fitbit.
They really went all out to match the features you might see on their better-known competitors.
A few of the nicer functions are the built-in heart rate monitor, convenient phone notifications, and wealth of sport profiles to choose from in this watch.
This smartwatch is your perfect swimming buddy.
We could just tell it we were going swimming and it knew what to track best.
Pros
Waterproof up to 50 meters
Phone notifications
Built-in sport profiles
Cons
A bit bulky
Phone app isn't intuitive
This smartwatch can even handle deeper dives if that's what you're looking for (50m of waterproof pressure).
The fact that it can handle multiple sports is another upside with the only real downside being that we struggled to figure out the mobile app (although we might just be dumb).
4 - Apple Watch Series 8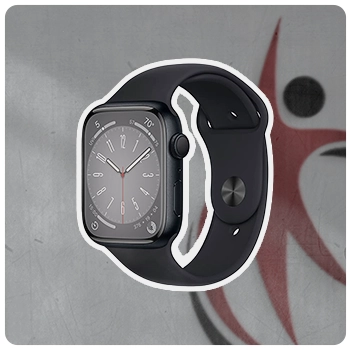 Features
Activity Tracker, Heart Rate Monitor, Sleep Monitor, Oxymeter
The Apple watch series 8 is a fully water-resistant watch built from high-quality, long-lasting material.
We liked that it is very easy to read since it is bright and has an advanced Retina display.
With all the advanced features, including a heart rate monitor, blood oxygen, and sleep monitor, you will quickly progress your swimming conditioning and improve in a matter of weeks.
However, it may not be the most budget option since series eight tends to be more pricier.
Pros
Can read information under water
Excellent for tracking health
Different color options and styles
Cons
Battery life seems a bit short
5 - Moov Now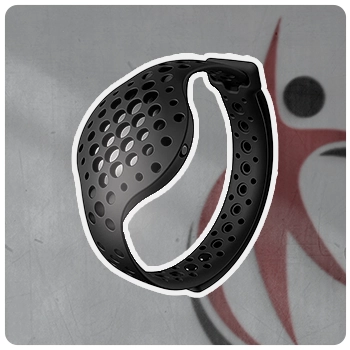 Features
Omni Motion Sensor, Moov App, Up to 6 Months Battery Life & Waterproof
The Moov Now smartwatch is a sporty waterproof swim tracker that actually has a dedicated swimming activity mode.
It also has a fitness coaching app that actually speaks to you as it tracks your best progress.
At the end of each workout, the Moov App smartwatch compiles all the metrics and lets you know where you can improve.
Pros
Entry-level price point smartwatch
Exceptionally long battery lifespan
Sleek design
Cons
No screen means no immediate way to view your workout statistics
Moov workouts need some more variety, especially with the drills
It's another entry-level waterproof watch, but we were amazed that it could actually measure stroke distance and turn times.
6 - The Garmin Forerunner 920XT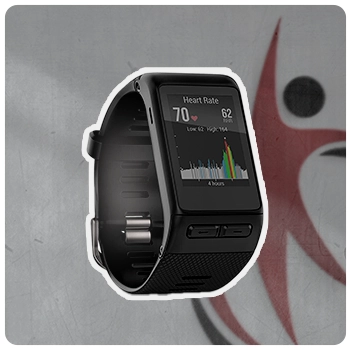 Features
1.3in LCD, GPS, Strava
If you're looking for the best waterproof tracker that can do it all, the Garmin Forerunner 920XT smartwatch is definitely a contender. As with the Forerunner 935, it was designed with triathletes in mind, so it can easily track swimming, running and cycling data.
It also features built-in wi-fi, so you can transfer all your data to the cloud in addition to syncing with your phone (and the setup for this was entirely intuitive).
To be honest, we really beat it as hard as we could as a watch and it handled everything we threw at it and came back for more.
Pros
Battery life that can last up to four months in low power mode
Provides data on triathlon training, including transitions
Large watch face makes data easy to view
Easy to personalize compared to other fitness trackers
Cons
More expensive compared to the budget trackers
What we liked best though was its "open water" mode which gave us great in-depth water resistant and waterproof swim tracking no matter where we were.
A river, an ocean, some crazy big swimming hole in South America—this smartwatch works anywhere.
Why Get the Best Waterproof Fitness Trackers?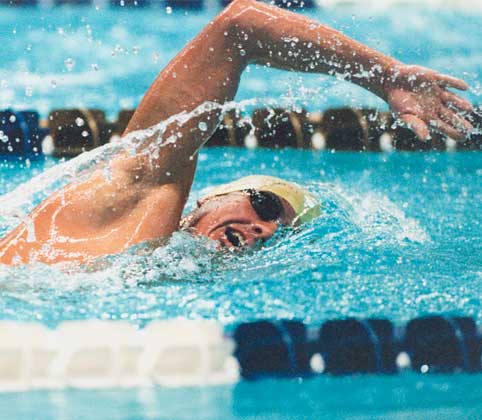 Getting the best swimming watch will give you motivation and measurable data to work with. With a waterproof tracker, you're not only able to track your steps or swimming stats; you're also getting a powerful tool and smartwatch that aids your quest to become better.
Since it records your steps, heart rate, and exercise times, you're more likely to feel motivated. If your smartwatch tells you that you've only taken 3,000 steps out of the recommended 10,000 by noon, you'll want to put in some more effort at the gym that evening.
Of course, keeping track of all this information also makes you accountable. You can lie to your friends and coworkers about exercising, but you can't lie to your tracker.
With a fitness tracker, you can set goals, track your health, and have all of the important information spelled out plainly. Now, it's easier than ever to achieve your goals, feel better, and live healthier.
That being said, if you want the best swimming watch, you need something a little more focused than your regular water resistant or waterproof tracker and watch.
Improve your swimming routine too by taking a look at Michael Phelps' Workout Routine here.
Other Types of Fitness Trackers: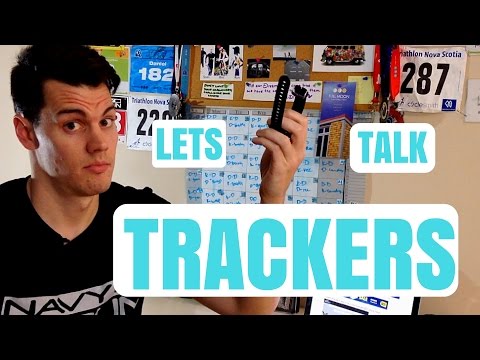 What Should you Look For?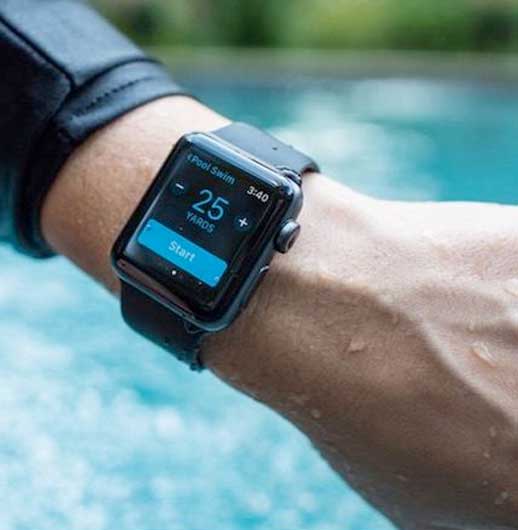 You should look for pool swimming watches that can track distance, strokes, stamina, and laps. Also make sure that your fitness tracker is:
Waterproof - As for the construction of the watch itself, it also needs to be splash and waterproof as well as be strong enough to handle deep water pressure (if you're going to dive during your swimming sessions).
IP and ATM factors - The most important thing to consider when buying a waterproof swimming watch, though, is the IP and ATM factors.
IP stands for ingress protection, or how shielded the insides of the swimming watches are to small objects like dust and liquid. The IP rating consists of two numbers. The first is for solid particles, the second is for liquids. Higher numbers mean better protection [2].
ATM, on the other hand, stands for atmospheres and shows how deep your swimming watches can be submerged before water starts to seep in. Try to get the best waterproof fitness trackers with a minimum 4-ATM rating, since anything less isn't swim friendly.
And lastly, here's a tip from Tom's Guide.
Don't buy a smartwatch without confirming that it will work with your smartphone. For example, Apple Watches only work with iPhones. Google's Wear OS platform and Samsung's Tizen watches will work with both Android phones and iPhones, but with fewer features than if you use them with Android devices.
- Caitlin McGarry & Mark Spoonauer, Tom's Guide
The Best Swimming Fitness Tracker and Smartwatch?
You can't go wrong with any trackers on this list, but our favorite was definitely the Garmin Forerunner 935 smartwatch.
The super clear watch display made it extremely convenient to track exactly what we were doing and have instant access to that vital information.
Also, the fact that it has a mode dedicated to swimming in open waters makes it perfect for swimming fanatics. Finally, the durability and personalization options included with this smartwatch make it by far the most customizable of the group.
If you're on a budget, you may want to choose one of the entries on this list but if you want what we regard to be the best smartwatch on the market, go with the Garmin Forerunner 935.
Our #1 Fitness Tracker for Swimming
The Garmin Forerunner 935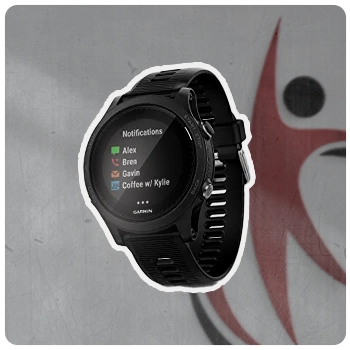 Features
Lightweight, GPS, Strava
Check Current Price

Pros
Prolonged battery life that can last up to 2 weeks in watch mode
Incredibly light at only 49 grams
Provides advanced analysis and data on both outdoor conditions and your performance
Allows for full customization
Cons
A bit more expensive compared to the budget trackers
Was this article helpful?