FTC Disclosure: This post contains affiliate links. We receive customer referral fees from companies on this website/post. All data & opinions are based on our experience as a paying customer or consultant to a paying customer.
Fitness and calorie counting apps are gaining popularity in recent years. They helped many of my clients in losing weight and achieving their body goals. Two of the most popular apps available at the moment are MyFitnessPal and Noom app. But rather than just trust our personal experiences here at Total Shape, we researched these two options based on actual customer feedback.
As long as you set yourself clear and achievable goals and start doing some simple calorie counting on a daily basis, then these calorie counting apps will be able to help users lose weight. Many of my clients are using these apps and the results were mind-blowing, to say the least.
Read on to find out how this debate of Noom vs MyFitnessPal pans out.
What is Noom Coach?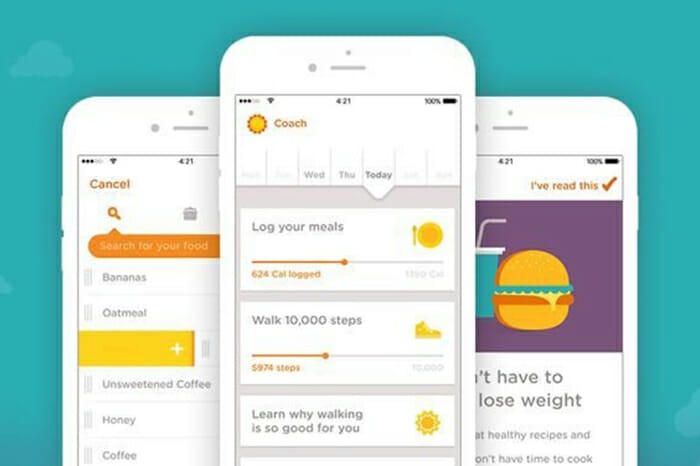 Noom Coach is a smartphone app with an integrated dietary advice service. According to the creators, they focus on "making healthy living easy," and with over 10 million downloads on Android alone, there certainly seems to be something to this claim.
If you type "calorie counter apps" into your app store, then chances are that the Noom app will feature quite high on that list.
But it's so much more than a tool for losing weight or keeping track of the calories you're eating.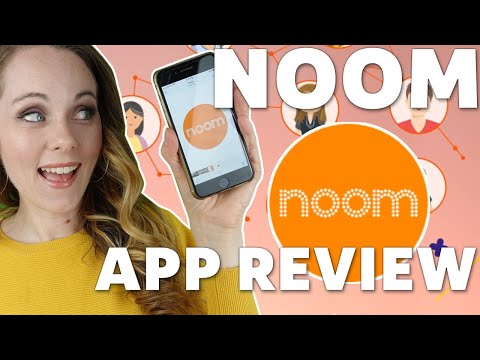 Yes, Noom is "calorie counting made simple." So many of the user feedback comments highlight how easy it is to log your food and the exact amounts of those. If you've ever kept a food journal by pen, you know how painful it can be to calculate macros, minerals, and calories.
With Noom, it's claimed that you simply swipe your finger and it learns over time what food and ingredients you eat the most.
Add to that the ability to have a personal coach assigned to you (an actual human being, not a computer bot), personalized meal plans, community support groups, and the Noom weight loss programs, then you can see why so many people give this app a thumbs up. The free version has certain limitations but could work if you don't want to purchase the subscription since you'll still get some of the best services a calorie-counting app can offer.
Another positive of Noom for many people is that it doesn't ban any food. Rather, it encourages eating more nutrient-dense foods (labeled green), such as fresh produce, and minimizing the portions and/or frequency of yellow-tagged (proteins, starches) and red-tagged foods (the latter being pizza, candy, alcohol, and the like).
- Cynthia Sass, Registered Dietician
What is MyFitnessPal?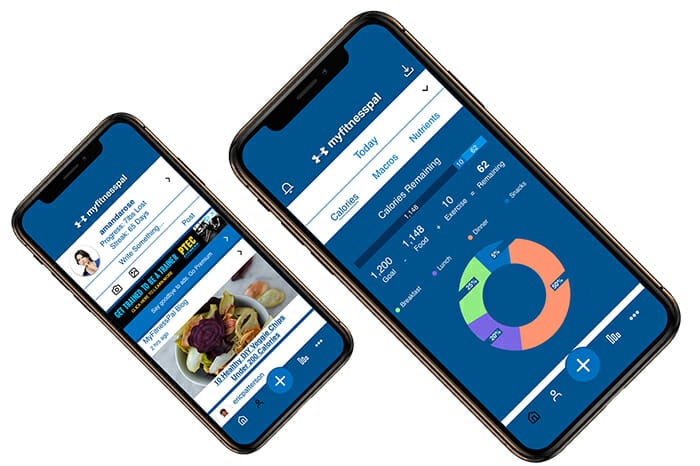 MyFitnessPal is an Android and iOS calorie counting app that helps you log your food intake, like a food diary app. This fitness app claims to focus your attention on each meal so that you can get rid of unwanted pounds and calories. These features are available in the free version.
According to the company that makes the app, the total weight loss of all its users has added up to over 200 million pounds.
So far, Google Play Store indicates that it has been downloaded over 50 million times and has over 2 million reviews. And that's just on Android, making it one of the best weight watchers out there.
From what we can tell in all the reviews we have read (no, not all 2 million), it's mainly the calorie tracking functionality for weight loss program that seems to be its big attraction.
The company claims they have health and nutritional values for millions of different healthy foods, and even easier than choosing from a list, you can actually also scan the barcode on the food you eat. (1)
This is indeed a very cool feature that can make your life a lot easier.
Noom vs. MyFitnessPal: Key Differences
1. Calorie Tracking: Winner = Noom
The main difference between Noom vs MyfitnessPal is in the accuracy of data and integration with an activity tracker. When it comes to weight loss and counting calories, you want to ensure that the app counts correctly.
Yes, I know your smartphone can count up to a bazillion, but what I mean is that when you enter certain foods that you have eaten, the weight watchers should be able to actually assign the right calorie value to it.
From comparing the App and Play Store reviews there is a definite indication that a lot of users find that MyFitnessPal is not as accurate and that Noom is a lot more reliable when it comes to counting calories for weight loss program.
It seems that Noom can really live up to its tagline of "Calorie Counting Made Simple."
So that's 1-0 to Noom.
The second question comes down to how well the app integrates with activity trackers. According to the Noom website, they cover almost 20 different devices to help you combine calories in and energy out with the calorie and activity tracking features.
For MyFitnessPal, that's less than 10 with a strong focus on just linking to their own fitness tracking devices.
So far in Noom vs Myfitnesspal battle, it's 2-0 to Noom.
2. Free Trial: Winner = Noom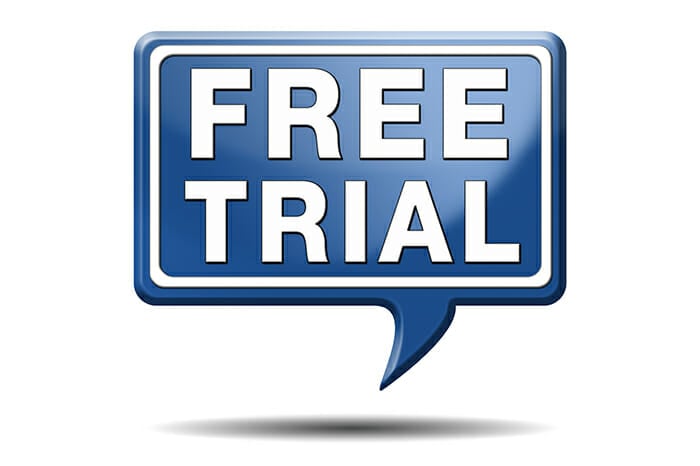 Both apps can be downloaded for free, and a lot of the features will work without any need to subscribe. However, some of the advanced features are hidden behind the subscription service.
With Noom, the creators make it very clear that the actual weight loss coaching has to be paid for in the premium version. But what does that actually mean and is it worth it? While the Play Store reviews are very positive, it's nice to give something like this a test drive first.
And that's what Noom offers: 1-week trial period for Noom Coach for only $0.50 where you don't get billed the full amount if you cancel within 7 days.
MyFitnessPal doesn't currently offer such a trial for its Premium version (but you can use the basic food diary version for free), so the point goes to Noom with an updated score of 2-0.
Related Post: Noom Free Trial
3. Support: Winner = Noom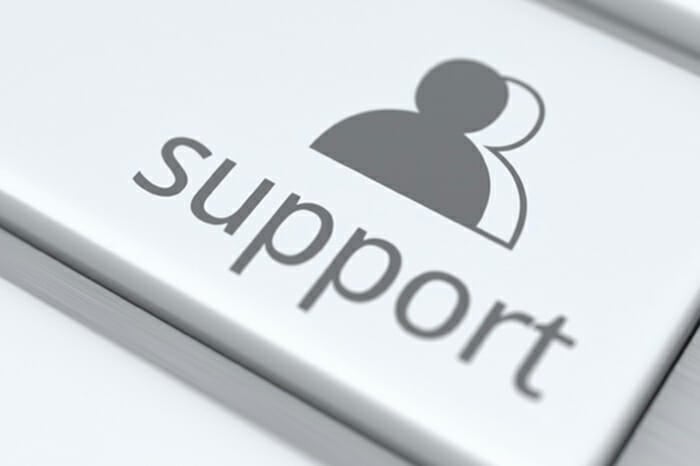 The annoying thing with most weight loss apps is that when you have problems, there's very little you can do to get them resolved.
Both apps have a dedicated online support service where you can post questions for anything from billing to technical problems. MyFitnessPal also has a forum where you can post questions, and apparently, it's monitored by staff.
From looking through quite a few questions posted, it does seem like the response times on this forum are quite slow. This could be a bad sign since it means you might not get the help necessary in a timely manner.
On the other hand, after testing the online support form with Noom, we saw a response within just 24 hours. And that is something we saw reported in a few fitness forums that we reviewed as well. The promptness of their response is astounding, considering the size of their audience and the scope of their service.
So, again, the point goes to Noom, and the score is 3-0, so far in this Noom vs Myfitnesspal comparison.
4. Coaching: Winner = Noom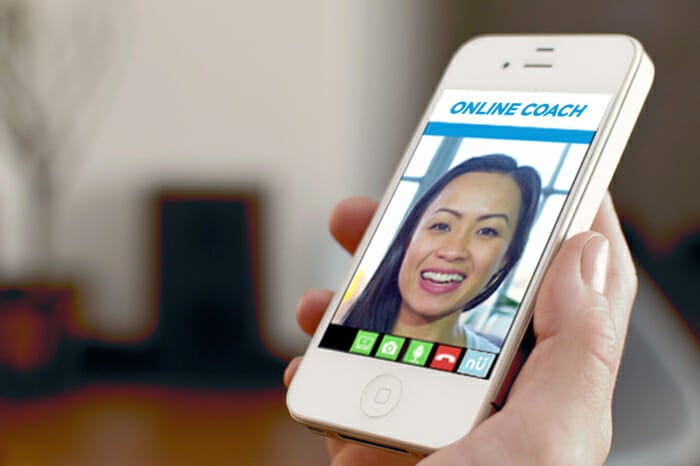 If you can afford a personal exercise coach and dietician, then fair play to you. For most people though, that's quite an expense, with professional nutrition advice easily costing a few hundred dollars a month.
First up, Noom offers a great one-on-one coaching service directly through the fitness app. You can ask questions and have your diet, recipes, and meal plan reviewed.
You'll also get loads of tips on how to improve things, and the company claims that they really help people stay motivated through their coaches.
MyFitnessPal, unfortunately, doesn't have such a service included at the moment. So, again the point goes to Noom, 4-0.
5. Ease of Use: Winner = MyFitnessPal
One reason so many people fail to get to their goals is that they either lose motivation or they have difficulty keeping accurate data.
If you can easily track all your food intake and add every little snack in a matter of seconds, then you should be able to set yourself up for success.
Now, both apps claim to have a huge food database and the input is done through a simple search-and-add feature.
However, this is one area where the MyFitnessPal app does stand out quite a bit. They have an added barcode reading functionality, and they claim to be able to automatically query their food database for the exact nutritional info, simply by scanning the barcode with your phone.
That is a cool feature, so the score now is 4-1.
6. Price: Winner = MyFitnessPal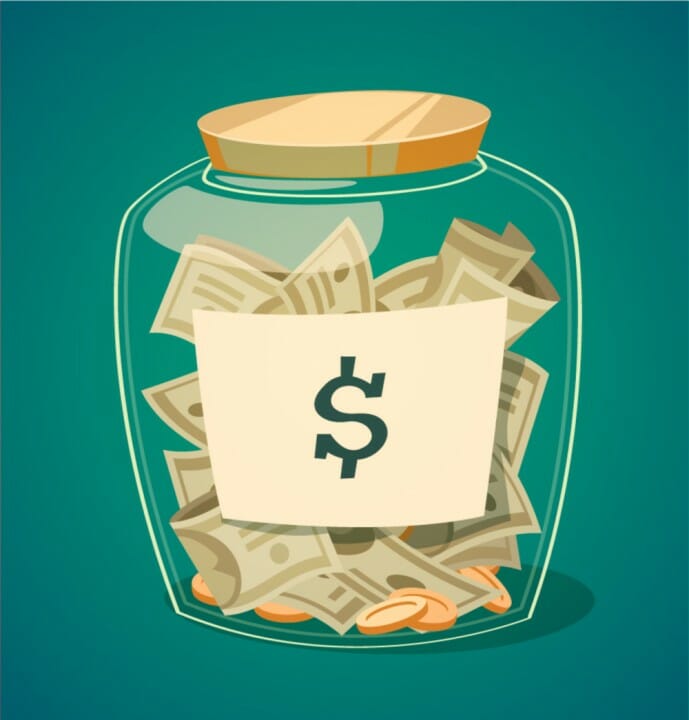 Getting to a healthy weight shouldn't really come down to money since, in the long-term, better health and overall wellness will save you a fortune in terms of fewer trips to doctors, medication and lost days at work. (2)
Nevertheless, we have to compare the two, as budgets can be tight for many people.
Now, do keep in mind that with Noom your monthly subscription will include a one-on-one instructor, so simply looking at the dollar amounts doesn't tell the whole story.
According to Google Play Store, the monthly subscription for MyFitnessPal is $9.99 (or $49.99 annually).
Noom, on the other hand, offers its services for $59.99 per month (or $199 annually). They quite clearly say that "The longer you commit, the more you save."
As already mentioned, Noom goes beyond counting calories and providing some recipes. However, purely from a value perspective, the point goes to MyFitnessPal, and the final score is 4-2 in favor of Noom.
Targeted at millennials, Noom is a health app designed by behavioral psychologists to help you lose weight for the long run. It focuses on making tangible, sustainable lifestyle shifts rather than encouraging more extreme styles of eating.
- Jaclyn London, Dietician
You may also like:
Frequently Asked Questions
Can Noom sync with MyFitnessPal?
Noom can't sync with MyFitnessPal, as they are completely separate and competing services. You can use Noom to sync with a load of other activity tracking apps, which the company highlights as a major feature on its website.
Want to know what apps can sync with Noom? Read our article here.
How much is MyFitnessPal a month?
MyFitnessPal is $9.99 a month. You can also sign up for their annual subscription which will charge you just $49.99.
Is MyFitnessPal accurate with weight loss?
Yes, MyFitnessPal is accurate with weight loss, but it's only as accurate as the data you enter.
However, there are a lot more customer reviews that say that Noom tracks your progress and calculates the calorie amounts a bit more accurately.
Can MyFitnessPal adjust calories as you lose weight?
Yes, MyFitnessPal will adjust calories as you lose weight and your current weight is updated.
Ideally, through a rigorous exercise and workout routine, you should be able to burn some fat reserves. As you update your weight on a daily or weekly basis, the app will adjust and provide you with new goals to aim for.
MyFitnessPal vs Noom Coach: The Verdict
After all the research we've done, both by trying out the apps ourselves and by diving into the customer reviews online on the App Store and the Google Play Store, we have come to the conclusion that Noom is the better choice.
"Calorie Counting Made Simple" is not just a tagline the company uses to refer to adding in the data. With the reported integration with loads of activity tracking devices and apps, you will have one place to record energy in and out.
With Noom, you can record all the steps you've taken throughout the day, as well as any exercise you've done at the gym, so you can get a much better picture of how you're progressing.
There is an overwhelming amount of reviews that highlight that people not only achieved their weight loss goals but also managed to maintain it afterwards, all with Noom's help.
You can download the app for free and sign up for a 7-day trial for $0.50 to find out how much fat you could burn in just two weeks.
Our #1 Recommended Heath App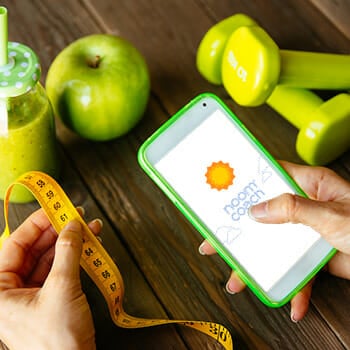 Noom
Click For Best Price

Was this article helpful?