Wondering what's the difference between Phentermine vs Phen375? Are these weight loss products legal, safe, and effective? What do they contain? How do they work?
Don't make a purchase before reading this brief review to find out the answers to the most common questions about these pills so that you can pick the best product for achieving your weight management goals without medical problems.
Let's dive into the Phen375 vs Phentermine review.
What Is Phentermine and How It Works?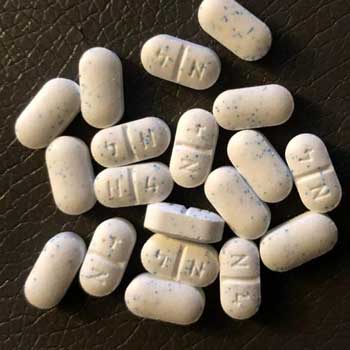 Phentermine (or Phentemine, which is shortened from Phenyl-Tertiary-Butylamine) is a prescription appetite suppressant similar to Amphetamine, belonging to a Sympathomimetic Amine drug class.
Phentermine has been sold on the weight loss market under different brand names, including Phentride, Ionamin, Adipex-P, and Teramine. [1]
This diet pill is a central nervous system stimulant that affects your brain, stimulating neurotransmitters such as adrenalin, dopamine, and norepinephrine to help you reduce hunger, improve mood, and increase your energy levels.
Doctors prescribe Phentermine in combination with low-calorie diet plans and exercise to treat obesity in patients with Body Mass Index (BMI) higher than 27-30 kg/m2.
Without putting them in health risk factors or with some underlying risk of diabetes mellitus, hypertension, hyperlipidemia, and similar weight-related health issues.
What Is Phen375?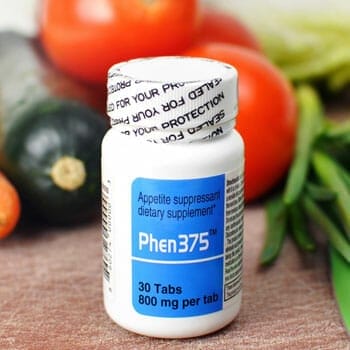 Phen375 is an over-the-counter weight loss supplement produced by RDK Global in FDA-approved facilities. These diet pills are designed to enhance your appetite suppression, boost metabolism, energy, and help you burn more fat naturally.
This fat burner is promised to step up your weight loss efforts and help you look slimmer and feel more attractive if combined with their free diet plan and cellulite reduction guide.
Also, Phen375 is suitable for men, women, vegans, and vegetarians as it doesn't contain any dairy, animal, or artificial ingredients.
It's claimed to contain clinically-tested, high-quality, natural ingredients with thermogenic effects.
More importantly, Phen375 does NOT contain Phentermine, although its name might cause confusion.
However, it contains Citrus Aurantium, a different source of Synephrine (the Sympathomimetic Amine) chemically similar to Ephedra, which isn't FDA-approved because of its side effects. [2]
Let's take a closer look at each Phen375 active ingredient in the US formula before moving on to potential side effects, and Phen375 vs Phentermine comparison.
Related Articles:
Phen375 Ingredients

Citrus Aurantium
This highly potent thermogenic substance a.k.a. Bitter Orange contains 10% of Synephrine and substitutes Ephedra. [3]
It can help you lose weight, curb hunger cravings, improve sports performance, and give metabolic and energy boost, particularly in combination with caffeine. [4]
It's safe in a small dose, but studies show that higher doses in fat burners may cause problems. [5]
Caffeine Powder Anhydrous
Another powerful central nervous system stimulant in the Phen375 formula can help you rapidly burn excess fat by boosting your metabolic rate.
It can also reduce your appetite, enhance your mental alertness, endurance, and physical performance. [6]
But, be careful as high doses can cause headaches, jitters, rapid heartbeat, and other similar problems. [7] Consider taking the weight loss supplement early on to avoid sleep issues as well.
L-Carnitine
Among many other benefits, 68% of this essential amino acid in Phen375 is used to rev up your metabolism, help turn stored fats into energy to fuel your muscles, reduce fatigue, and improve athletic performance. [8]
Dendrobium Nobile Extract
This extract from orchids is also believed to enhance exercise performance, digestion, immunity, and motivation.
Coleus Forskohlii Root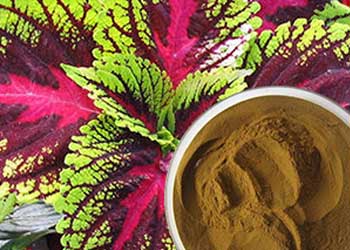 This component is said to assist L-Carnitine in releasing stored body fat from cells, enabling it to burn it as energy to lose weight without affecting lean muscle mass.
Paired with workouts and reduced-calorie dieting, it can also be beneficial for your mental performance, hunger suppression, blood flow, libido, etc.
Cayenne Pepper
With its proven thermogenic effects, Capsaicin in Cayenne Pepper brings about speeding up metabolism, burning fat, reducing appetite, relieving muscle pain, etc. [9]
Chromium Picolinate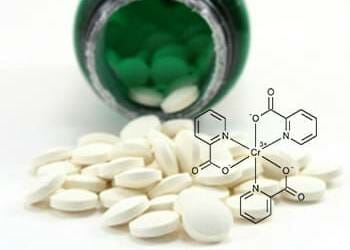 This mineral can block your sugar cravings, keeping your blood glucose and lipid levels balanced to prevent fat storage and increase lean muscle mass. [10]
Calcium Carbonate
Research claims this ingredient plays a critical role in bone health, increasing fat breakdown, and slowing down fat absorption and storing. [11]
How to Take These Weight Loss Pills?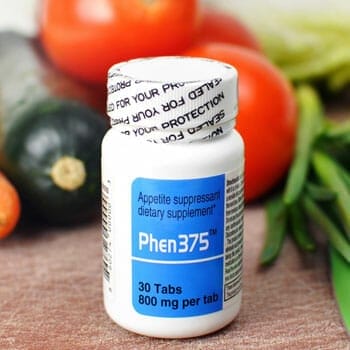 Take one Phen375 weight loss pill per day with a large glass of water some 20 minutes before breakfast. Typically, people take one Phentermine pill an hour before or after breakfast. It ensures you reap the benefits of the supplement as you progress the day.
Still, Phentermine dosage and treatment length depend on the drug form, your medical condition, age, and other important factors.
So, always take Phentermine exactly as your doctor prescribed to minimize the risks of adverse effects.
Where Can I Buy Phen375 and Phentermine?
You can buy Phen375 directly from its manufacturer's official website to ensure you get the genuine product at the lowest price, with the promised 60-day money-back guarantee, plus some special offers and discounts.
You can get Phentermine in a pharmacy only if you have a doctor's prescription.
Possible Side Effects
Phen375
If taken in the recommended dosage, Phen375 is considered safe as there has hardly been any side effect of this diet supplement reported in numerous customer reviews.
But, if you're oversensitive, stimulants like Caffeine Anhydrous and Citrus Aurantium in the Phen375 formula might cause some mild side effects such as insomnia.
"Like stress, caffeine boosts your body's adrenaline levels, which produces symptoms like high blood pressure, sweatiness, jittery sensations, and a host of other symptoms we associate with overcaffeination. When caffeine blocks the action of adenosine, things can get 'out of whack'."

James Lane, Professor of Psychiatry and Behavioral Sciences
Phentermine
Phentermine may cause more or less serious side effects, but many people don't experience them because Phentermine diet pills are available only with a prescription under a doctor's supervision.
Some side effects of Phentermine that most commonly occur include:
Headache
Constipation
Diarrhea

Vomiting
Dry mouth or bad taste
Phentermine may also rarely cause serious side effects (some of them even being life-threatening, leading to heart attacks), such as:
Valvular heart disease with symptoms like:
Arrhythmia
Heart palpitations or murmur
Chest pain
Shortness of breath

Swelling of legs/ankles
Lightheadedness or fainting
Fatigue and weakness (especially getting worse during exercise)
Primary pulmonary hypertension (PPH) with similar symptoms, including:
Abnormal heart rate
Chest pain
Dizziness
Shortness of breath
Insomnia
Tremors

Tiredness
Swelling of legs/ankles
Cyanosis (bluish color to your lips and skin)
High blood pressure
Restlessness
Sexual ability, vision, and mood changes, etc.
The risk of experiencing these side effects may increase with longer use of Phentermine and when taking this drug along with other diet supplements or similar products.
Also, fat-burning products like Phen375 vs Phentermine may contain some inactive components you might be allergic to.
That's why it's critical to always consult your doctor for detailed information before taking any medications, including herbal and natural supplements.
Phentermine vs. Phen375: Which Is Better?
Comparing the results and safety of Phen375 vs Phentermine weight loss supplements undoubtedly makes Phen375 the winner of this battle.
It's much safer and available without a doctor's prescription.
Still, if we're choosing the most effective and beneficial appetite suppressant and fat burner out there, even though it wasn't part of this competition, we'd have to go with PhenQ.
Many repeated sales and 250,000+ positive consumers' reviews have proven excellent results of this product in fast weight reduction with minimal to non-existent negative effects.
Try it out risk-free and tell us whether you're satisfied.
Our #1 Recommendation
Click For Best Price
Pros
Helps boost fat burning metabolism to target stored body fat
Good appetite suppression reported by users
Helps reduce fat storage process
Helps boost physical and mental energy
Get the BEST PRICE until the end of June
Was this article helpful?