You may remember our PhenQ review. When I found out the same company also makes Phen24, I was curious about how it worked.
Phen24 claims to support the body's weight loss process 24/7 with its unique pill formulas.
Our fitness experts dug deep to see if it was a legitimate weight loss supplement. We spent a lot of time researching its ingredients and looking at reviews.
Let's now go through our Phen24 review.
What is Phen24?
Phen24 is a two-part weight loss supplement, where you get separate Phen24 pills that you take during the day and a different set of pills taken as a night fat burner.
The day pill and night pill have different fat-burning ingredients that support your metabolism to help with your weight loss journey 24 hours per day. We'll talk about the details as we go along this review.
How Does Phen24 Work?
Phen24 works by supporting your metabolism and increasing your chances of losing weight.
Sounds simple as that's basically how fat burners work.
I will talk more about the natural ingredients later in this Phen24 review, but first, let's discuss how Phen24 works in helping your weight loss.
During the day, you tend to move a lot, whether you're exercising or not. The activity causes your metabolic rate to increase, and hence, you need more calories to keep up.
Your metabolism works differently throughout the day. It makes sense to take different pills to address the varied needs of your body.
If your body doesn't get those calories through food, it will start the fat utilization process to fuel your energy levels.
The Phen24 daytime pills increase your metabolic rate and cause thermogenesis (a process where the body burns fat by increasing its temperature) in response to weight gain.
These dietary supplements create a fat-burning action that can help you burn calories and lose weight faster.
On the other hand, night capsules have an entirely different effect on your body. Because your metabolic rate slows down while you're sleeping, you don't necessarily want it to mess up your body while you snooze.
They focus on decreasing cortisol levels, promoting calmness, and reducing sugar cravings (late snacking is a difficult habit for a lot of us!).
SUITABLE FOR MEN AND WOMEN
How to use Phen24?
Use 1 daytime c with breakfast each morning and 2 night capsules with two glasses of water 15 minutes before dinner.
The Phen24 daytime capsules come in a 30-piece package, while the nighttime supplement comes in a package with 60 capsules, which is a one-month supply.
The company selected certain compounds that have been proven to function alongside your metabolism based on daily stress levels, including while you sleep.
What Are The Ingredients in Phen24?
Phen24 daytime capsules and night pills have different ingredients, but I think it's important to understand each ingredient in this dietary supplement to ensure that it will work for you.
I did some research and let's see how each ingredient work in this Phen24 review.
Phen24 Day Formula
Caffeine: A strong cup of coffee is one way to boost energy levels, but this Phen24 has caffeine to help get your day going. This ingredient is a natural fat burner, thus can improve physical performance and helping you lose weight.

Our dietician thinks that the dosage of 150 mg per serving is enough to cause an increase in energy and metabolism, but it may also be enough for jitters or crashes to happen for caffeine-sensitive individuals.

Guarana Extract: Guarana extract is derived from a Brazilian plant that contains caffeine. Commonly seen in energy drinks and other stimulants, guarana extract is a great supplement that can reduce fatigue, improve focus, prevent mood swings, and boost metabolic rate by 3-11% over 12 hours [5].
L-Phenylalanine: L-Phenylalanine is an essential amino acid, so you need to ensure that you are getting enough in your diet. L-Phenylalanine acts similarly to appetite suppressants found in Phen24, but I didn't find any studies that strongly support this notion.

We would appreciate it if they included a common and scientifically proven appetite-suppressing ingredient like glucomannan and fenugreek in the day formula.

Cayenne Powder: Commonly used in fat burners, the cayenne powder can help increase body heat and act as a natural fat burner for your weight loss journey.
Phen24 Night Formula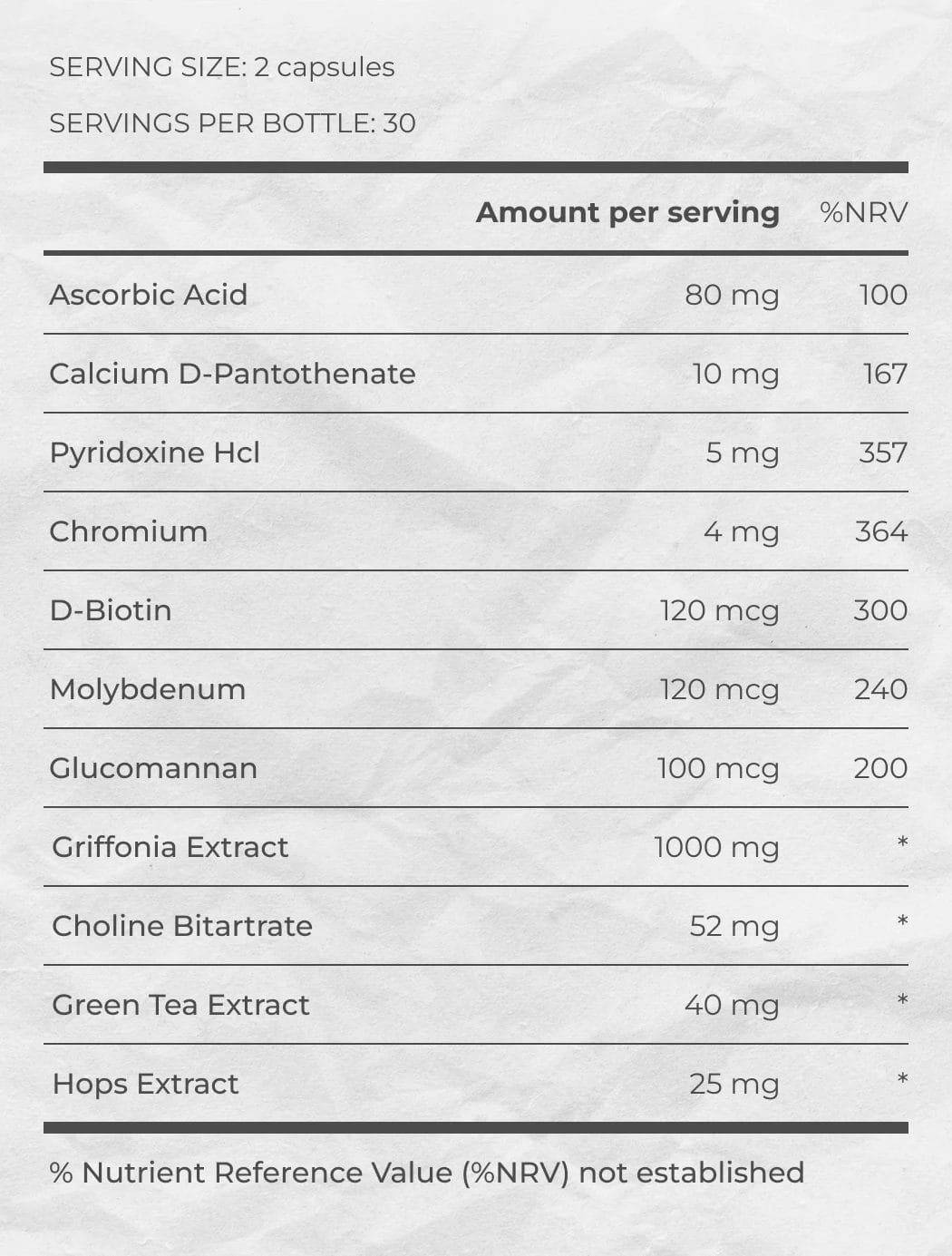 Ascorbic Acid: The main reason why the night capsules included vitamin C was that it supports and repair muscles, but I couldn't find any studies to support this. Vitamin C may also boost the immune system and manage blood circulation and blood pressure.
Calcium D-Pantothenate: This ingredient is part of Vitamin B5 [6] and Phen24 claims it helps with memory and increases stamina, although I couldn't find much research to support those claims about pantothenic acid.

Our dietician mentioned that studies are confirming that calcium pantothenate can reduce morning stiffness and pain, which may help in improving the overall feeling of fatigue.

Pyridoxine HCL: It's also known as Vitamin B6. Phen24 says it converts food into fuel to prevent it from being stored as fat. Vitamin B6 also supports protein metabolism and is vital for the nervous system [7].
Chromium: Chromium picolinate is often in fat-loss pills. It doesn't do much to help you in losing weight, but research shows that diet pills act as an appetite suppressant [8].

In terms of appetite suppression, some users who practice intermittent fasting still felt full when they woke up, which helped them with their dieting efforts.
Thiamine HCL: Thiamine is more well-known as Vitamin B1. It has a vital role in your body's metabolism as it helps turn food into energy [9].

It has no direct impact on healthy weight loss, but it will be harder for you to lose weight if you are deficient in this vitamin.

D-Biotin: There are eight different versions of biotin, but D-biotin has full vitamin power. It supports metabolizing fats, protein, and carbohydrates.

It is also known to boost your resting metabolic rate to help you burn more calories even when you're sleeping.

Molybdenum: Molybdenum is an essential mineral. Since you only need small amounts of it, your diet should get enough of it. It does have significant benefits, like removing dangerous toxins from your body [10].
Glucomannan: Studies support that glucomannan can make you feel fuller, thus working as an appetite suppressant. It can help you lose weight, especially when paired with a calorie-deficit diet [11].

Our clients noticed that they rarely have cravings since taking this pill, which may have helped them let go of their bad snacking habits.

Green Tea Extract: Green tea extract has many research studies on its health benefits. When it comes to metabolism, green tea extract has been clinically proven to boost metabolism and burn fat [12].

Since this ingredient contains caffeine, it only contains 40 mg per serving, which might be enough to increase metabolic rate without the tension.

Hops Extract: If you suffer from sleep deprivation, hops extract may help. Early studies suggest that hops extract can help improve the sleep cycle and quality [13].

Since I started taking this pill, I felt more refreshed and well-rested in the morning when I woke up. This is also one of the most common herbs used as a sleep aid, so it's a very nice addition to the formula.
Phen24 Benefits
The recommended way to burn more calories and avoid weight gain is to exercise more, eat a healthy and balanced diet, consume more dietary fiber, and get plenty of rest.
Products like Phen24 act as a booster to help you achieve your weight loss goals.
As I review Phen24 or any other dietary supplement, I want to reiterate that it is not a magical solution that doesn't require any work on your end even if it's considered one of the best weight loss products in the market today. You still have to avoid junk food and get off the couch to see the best results.
Here's a list of some of our recommended fat burners for men.
On that note, there are many ways Phen24 can help you lose weight faster, but in this Phen24 review, I narrowed it down to these 3:
1. Adjusts To Your Level Of Metabolic Activity
Your body's metabolism is more active during the day. While you're sleeping, your body goes into Resting Metabolic Rate (RMR). It slows down and starts working on other body functions like digestion and blood circulation.
Phen24 adjusts to that, while most dietary supplements don't.
The day pill has more active ingredients (i.e. cayenne powder) while the night pill focuses on calming down your body while still working on the metabolism, making your body burn fat and calories more consistently throughout the day.
The night pill helped many users decrease their stress levels at night as well as avoid late-night cravings, which may have contributed to faster weight loss.
2. Aids In Weight Loss
Phen24 diet pills work every hour to help you lose weight faster. How much weight you lose depends on other factors, such as your exercise regimen.
It's always working to boost and support your fat metabolism regardless if you are in the middle of a workout or a deep sleep.
The ingredients in both pills are there to give that extra effort to support both weight and fat loss. But the doses are quite lower than other fat burners.
3. Promotes Healthy Sleep
People often overlook sleep as a way to fast weight loss.
The truth is that you need to rest so your body can repair and restore your body, thus sleep and rest is just as important as your diet and active lifestyle.
The night fat loss pill has ingredients to promote healthy sleep through stimulating calmness, which can help you fall asleep while giving you the best results.
Our clients noticed an improvement in their sleep quality, which may have helped them push through with work and exercise the next day.
Metabolisms can be tricky. Sometimes when you do all the right things, you still don't feel positive slimming results. That's why we formulated a new system that heightens the thermogenesis process according to your sleep and wake cycle so that you can wake up feeling slimmer with more noticeable energy.
- Angela MacRitchie, Certified Herbalist, Nutritionist, Naturopath, and Phen24 formulator.
Pros
Unique formula to boost metabolism day and night
100% vegan-friendly and all-natural weight loss supplement
Works as an appetite suppressant
Many users report that their energy levels increased
Can improve mental focus and alertness
Has vitamins and minerals to support overall weight loss
Cons
You would have to take 1 capsule during the day and 2 capsules at night
Way pricier than other fat burners
Phen Comparison Articles:
The company offers a money-back guarantee, so if you experience any adverse effects while using Phen24, you can contact them to get a refund.
Possible Side Effects
I couldn't find a lot of reports of adverse side effects in this weight loss supplement.
Based on my research on the ingredients, it would be hard to get any side effects since it's an all-natural supplement.
I could only see getting side effects from the caffeine. If you're sensitive to it or consume caffeine from other sources, it may lead to jitters or some form of crash.
Based on our experience, the caffeine dosage isn't enough to cause unwanted side effects, so that's a plus.
The company offers a money-back guarantee, so if you experience any adverse effects while using Phen24, you can contact them to get a refund.
SUITABLE FOR MEN AND WOMEN
Refund Policy, Price Guarantee, and Money-Back Guarantee
The manufacturers offer a 60-day money-back guarantee.
You only need to get in touch with them and return the unused item or even an empty bottle.
They will refund your money in full, minus the cost of delivery. PhenQ comes with a generous 60-day money-back guarantee, so you may test it risk-free.
This is only possible if you buy directly from them since buying from disreputable platforms could result in fake or expired Phen24 nighttime capsules, which isn't something the manufacturer intended.
Phen24 Reviews
Based on the Phen24 reviews, people who use the product achieved positive results when combined with a healthy diet and exercise routine. They could lose weight and burn fat, and some even consider it the best supplement they've used to lose excess fat.
Here are some reviews I found:
PhenQ
Created by the same company, our research shows that PhenQ is considered one of the market's oldest and most effective fat burners.
It uses all-natural ingredients like Phen24, but it targets five ways to lose weight, like blocking fat production and boosting focus, compared to just three with Phen24.
It has several ingredients that Phen24 doesn't have in its formula, such as L-carnitine, nopal, and Capsimax powder.
It contains about the same caffeine content as Phen24, but it has the α-Lacys Reset® weight loss formula that has been scientifically proven to burn fat naturally and support your weight loss efforts.
Phen24, PhenQ is 100% vegan-friendly, but it is a 5-in-1 fat burner suitable for men and women who want to have a better time at the gym and a better quality of life.
LeanBean
Similar to Phen24, our review on LeanBean revealed that it is a vegan-friendly, all-natural female fat burner that intends to increase thermogenesis and suppress appetite for a more holistic approach to weight loss and maintaining a healthy weight.
It sources caffeine from natural sources, providing energy and a mental boost, and other thermogenic ingredients like green coffee bean extract and turmeric.
Like Phen24, it also contains glucomannan and chromium to support hunger control and B vitamins to reduce fatigue and strengthen the immune system.
The main difference between the two is that LeanBean is formulated for women, and you would need to take 6 capsules per day, compared to just 3 with Phen24.
It's an ideal fat burner and appetite suppressant for women of all shapes who want to burn excess fat and curb snacking.
Instant Knockout
Instant Knockout Cut is another vegan-friendly fat burner like Phen24 that speeds up fat metabolism and thermogenesis to burn calories and lose weight.
Similar to Phen24 weight loss pills, it uses caffeine and green tea extract to boost metabolism and glucomannan and chromium to regulate appetite.
However, it goes beyond adding L-theanine to improve cognitive function. It was also originally designed for professional bodybuilders and performance athletes, which can explain its high-dose ingredients compared to other fat burners.
This makes it an ultimate fat burner for serious athletes looking to maximize muscle strength and endurance and fitness enthusiasts looking to burn more excess body fat every session.
FAQs
Phen24 is not FDA-approved. Dietary supplements, unlike prescription medications, don't need approval from the FDA for safety and effectiveness.
I always highly recommend investigating each ingredient to see if it has beneficial ingredients for proper protein and fat utilization.
Who Should Not Take Phen24?
People should not take Phen24 if they are:
Pregnant or nursing
Under the age of eighteen
Taking anti-depressants
Diabetic
Diagnosed with autoimmune disorders, cancer, liver disease, or kidney disease
Phen24 is suitable for most people, but you should consult with a health professional if it is a good option for your excess fat shedding efforts.
How Long Will One Box Last?
One box will last for 30 days. It has 30 of the Phen24 day pills and 60 of the Phen24 night pills. You take one day pill with your breakfast and two-night pills fifteen minutes before your evening meal.
How Long Does It Take To Start Seeing Results?
Every person is different, so it will vary how long it takes to see results. These variances become apparent upon reading Phen24 reviews. It can take time for your body to readjust to a new fat-loss pill.
Most people should see results within two months of taking Phen24 weight loss pills, but you could see a difference in weight loss within the first month.
Where Can You Buy Phen24 Weight Loss Pills?
You can buy Phen24 weight loss pills directly from their official website. It's not possible to buy it anywhere else, but that's a good thing. It ensures that you receive a genuine product and not a knock-off.
Is There A Money-Back Guarantee?
There is a 60-day money-back guarantee from the brand's official website. You have to return all unused dietary products (even empty bottles) to them, and then they will issue a full refund minus the cost of shipping.
Is Phen24 Vegan/Vegetarian?
Yes, the day and night pills are 100% vegan and vegetarian. It is considered one of the vegan community's best and most effective weight loss pills. If you have any dietary restrictions as a vegan or vegetarian, you may take Phen24 as it won't mess up your diet.
Should You Buy Phen24?
These fat-loss pills seem to be effective fat metabolism boosters. The natural ingredients are backed up by science to help your weight loss efforts every day.
However, taking separate weight loss products for different parts of the day may be an extra strain on an already busy day, which could confuse you. This could be an issue even among apparently healthy young adults. And there's a way to achieve the same, even better results with just one bottle instead of two separate ones.
If you're looking to keep things simple and achieve significant weight loss benefits, we'd suggest sticking to the old proven way of adding PhenQ to your diet and exercise plan. PhenQ is a great weight loss supplement that I often recommend to my clients.
It will give you an extra push in the right direction and help you reach your weight-loss expectations, especially if you are working hard in the gym and are mindful of your food intake. You can purchase it directly on their website here.
We Recommend This Instead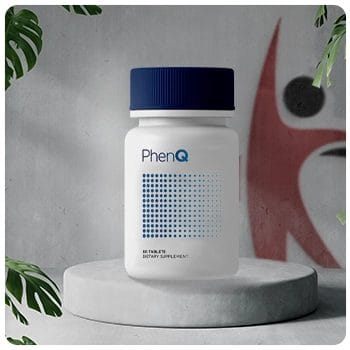 Pros
Suppresses your appetite
Blocks body fat production to stop weight gain
Improves your mood and energy levels
High-quality, all-natural formula
Get the BEST PRICE until the end of June
Cons
Can be only purchased through the company website
Was this article helpful?