Over the years, I've helped many clients on their weight loss paths. We've tried and tested various supplements, and PhenQ and Phen24 always appear in our conversations. Their consistent results made me curious to learn more.
I've personally used PhenQ in the past, and now I'm curious to dive deep into how these two compare in helping individuals shed those extra pounds.
From what I've seen, some folks are a bit wary of dietary supplements, especially when they've tried a few from the same company that didn't quite hit the mark.
Given my curiosity and frequent client questions, I explored what makes PhenQ and Phen24 unique. I've consulted with fellow nutritionists and analyzed the results these products pledge to deliver.
What are PhenQ and Phen24?
​PhenQ works by delivering five benefits that maximize fat-burning. It reduces stored body fat, suppresses the appetite, stops fat production, increases energy, and boosts mental focus. On the other hand, Phen24 speeds up your metabolism and activates thermogenesis in your body, even while you're asleep.
Phen24 night pills are taken before your last meal.
​They claim it can help you with fat loss every hour. It has a similar composition to other nighttime fat burners.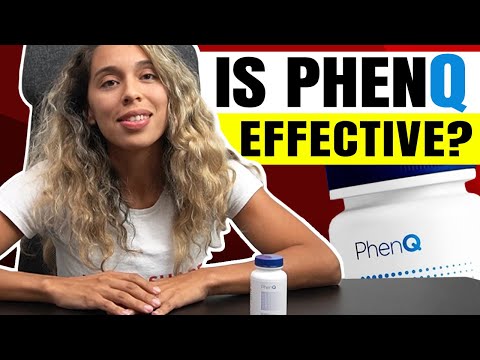 What Are The Similarities?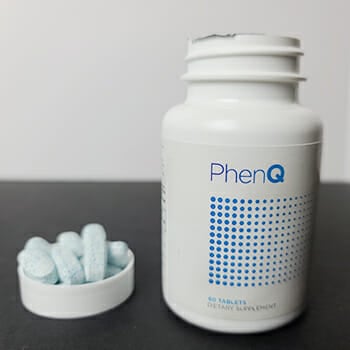 Both PhenQ and Phen24 serve as alternatives to Phentermine, offering similar benefits according to my research.
In my research and from feedback within our team, we consistently found that when used correctly, they rarely cause any side effects. This aligns with the occasional symptoms, such as nausea, upset stomach, or headaches, that I had initially come across.
However, take note that PhenQ may not be a good choice if you're breastfeeding or pregnant.
Let's discuss how these fat burners work to help you lose weight.
Suppresses Appetite
Both formulas contain natural fat-burning ingredients that can suppress your appetite, decreasing your food intake in general. It can help you eat appropriate serving sizes and reduce those late snacks, which helps dieting and achieve a caloric deficit. Phen24 in particular contains L-phenylalanine, which reduces ghrelin, a hunger hormone.
Meanwhile, PhenQ has the Nopal cactus fiber. It binds to dietary fat, reducing absorption, and helping reduce your caloric intake daily. It applies whether you're trying to achieve ketosis or undertaking vegetarians diet.
PhenQ and the Phen24 formula both have chromium picolinate, an essential mineral for lipid metabolisms. The science involved shows it's an effective supplement to reduce cravings and let you focus on the physical activity ahead [1].
Increases Metabolism
The natural ingredients in both PhenQ and Phen24 can boost your metabolism, which may lead to an increase in body heat. More body heat equals more calories burned, which help obese people shred more fat.
PhenQ and the Phen24 day formula both have several ingredients to support the metabolism, including capsicum, cayenne pepper, and caffeine. These help with weight reduction and weight management through fat metabolism. With nutrients like vitamin B3, you will have a more balanced diet as a result.
The night Phen24 weight loss pills affect your metabolism differently, and I'll cover that in the next section.
If you're curious about the best time to take your fat burner pill, read our detailed write-up about it: When To Take Fat Burners
Boosts Energy Levels
Any good diet pills will also give you an increase in energy levels. It would be best if you had more energy to burn through calories and aid your weight loss journey.
Both products have caffeine or green tea extract to support energy and help your body get through tough workouts, with the former coming from guarana extract [2]. It's a natural fat burner to help you get the most out of your exercises [3].
However, note that caffeine could make you feel jittery or unable to sleep at night, especially when you're sensitive to this ingredient. If you're unsure whether you have caffeine sensitivity, ask your doctor for advice. It applies whether you're one of the vegans or carnivores.
Increases Metabolic Rate
Both supplements can help you with losing weight by increasing satiety. As mentioned earlier, dietary fat burner supplements increase your metabolic rate and reduce hunger cravings.
They aren't magic pills, though. You still have to put in the work to burn fat tissue. It would be best if you have a calorie-reduced diet, exercise, and get plenty of rest to lose those extra pounds.
Weight loss pills may give you that extra push to lose weight faster. But it's meant to supplement your diet, not replace it. It means you need to get most of your essential nutrient needs from red meats and other food items. These include calcium carbonate, iodine, copper, niacin, amino acid, and zinc.
After all, iodine could help with thyroid function while calcium supports a healthy heart. These human health benefits are too good to pass up.
How We Tested This Product
We acquired PhenQ and Phen24 and tested them during workouts and rest days. We documented changes in energy, appetite, and sleep patterns. We also complemented our hands-on experience with scientific research on their ingredients, ensuring a comprehensive fitness-based evaluation.
What Are The Differences?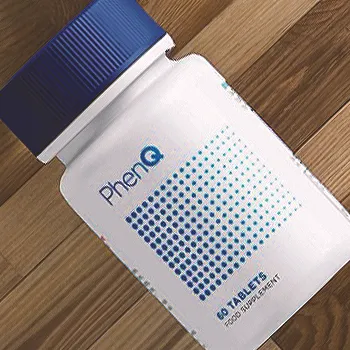 The main difference between PhenQ and Phen24 is that the former is designed for people looking to consume fewer calories to avoid weight gain while maintaining muscle mass. On the other hand, Phen24 is for individuals looking to boost their metabolism, even during the night.
We discuss it in more detail below.
Phen24
As I mentioned earlier, the evening Phen24 pills work differently vs the day version and PhenQ. Your metabolism goes into a resting mode while you sleep. The nightly Phen24 pills adjust to that.
It helps support your metabolic rate but not in a way that increases energy. Instead, it boosts calmness, making it easier to sleep and get rest and maintain blood sugar levels [4].
PhenQ
PhenQ contains a unique formula called a-Lacys Reset. It's a scientifically-proven formula that helps to increase your metabolic rate and burn calories faster.
It has several ingredients that Phen24 doesn't have in its formula, including nopal, l-carnitine, and capsimax powder. The capsimax blend has black pepper, caffeine, and niacin, which also contains piperine that enhances fat cell reduction.
Based on industry trends and observations, it's evident that PhenQ has a more established presence than Phen24. It has garnered a substantial and loyal user base. So, if you prioritize products with a proven track record, PhenQ would be suitable.
Other Supplements Matched Against PhenQ:
What Do People Say About PhenQ and Phen24?
Over the years, numerous clients have included PhenQ in their daily routines. That's Sarah's case, in particular. She gained a significant energy boost and told me how her once-persistent cravings seemed just to fade away, all thanks to PhenQ.
People also report in these reviews that they had no side effects and had a great work out performance overall.

I don't personally know anyone who has used the Phen24 product, but here is one review that I found in my research:
Other weight loss supplements you can try:
FAQ
Are PhenQ and Phen24 Fat Burners Legit?
Yes, PhenQ and Phen24 are legit. They are formulated with natural ingredients and do not contain pharmaceutical drugs.
Do PhenQ and Phen24 Have Side Effects?
Yes, PhenQ and Phen24 may have side effects such as nausea, nervousness, upset stomach, and an elevated heart rate. These events can vary among individuals.
PhenQ vs Phen24: Which Is Better For Weight Loss?
PhenQ and the day Phen24 supplements help reduce your appetite, increase your metabolic rate, boost energy, and ultimately support weight loss.
The big difference is the night Phen24 supplements. Having that extra work while you sleep is a unique benefit that I haven't seen anywhere else.
Although some users find it a hassle to take 2 pills, and because of this, Phen24 ends up pricier, too.
PhenQ, however, contains the a-Lacys reset, which is quite an interesting blend of scientifically proven weight loss and fat burning ingredients.
I don't think you can go wrong with PhenQ or Phen24. But if you compare them head to head, PhenQ may give you better results without taking a separate pill in the morning and another at night.
If you try out either one, let us know which one you think is best! We would love to learn and support your weight loss goals and results.
Other users have also found it effective for fat loss. The images here speak for themselves: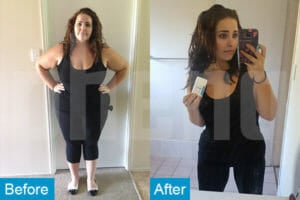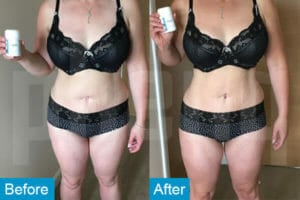 Our #1 Recommendation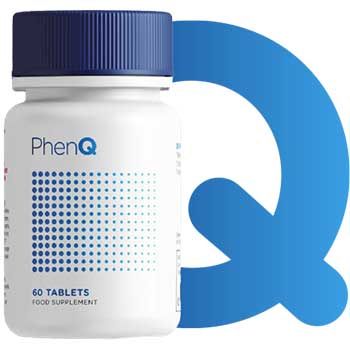 Click For Best Price

Pros
Suppress your appetite
Block body fat production to stop weight gain
Improve your mood and energy levels
High quality formula
Get the BEST PRICE until the end of December
Cons
Some users find it a hassle to take 2 pills
Was this article helpful?