Having tried various weight management drinks over the years, I was intrigued when I came across the buzz surrounding Herbalife Prolessa Duo. As a dedicated personal fitness trainer and nutritionist who is constantly on the lookout for efficient ways to shed excess fat; I decided to give this product a shot and share my firsthand experience.
It's difficult to fully understand exactly what to look for and whose promises to trust on the market that's oversaturated with numerous distrusting fat burners.
After personally trying this diet shake for a month, I noticed a 5% reduction in my body fat. To further validate my experience, I delved into hundreds of customer reviews and analyzed clinical studies. Here's a breakdown of its ingredients' effectiveness, potential side effects, cost, and other crucial details.
This thorough Prolessa Duo review reveals what I have discovered.
What Is Herbalife Prolessa Duo?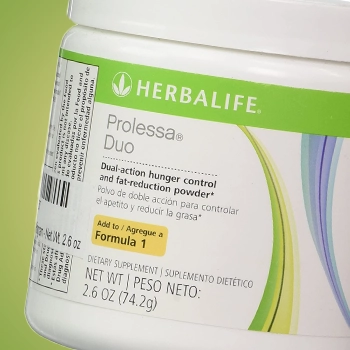 Herbalife Prolessa Duo fat burner is a powdered weight loss supplement manufactured by Herbalife International of America, Inc. This product claims to aid in controlling hunger and enhancing fat reduction.
This dual-action formula is meant to be mixed with other Herbalife products or any other shake and used as a high-calorie meal replacement that helps you reduce calorie intake, curb cravings, and create a feeling of fullness, enabling you to burn fat gradually.
SUITABLE FOR MEN AND WOMEN
Herbalife Prolessa Duo Fat Burner
Check Current Price

Benefits and Highlights
The Manufacturer
Herbalife Nutrition is a widely-known brand founded in 1980 that creates and globally distributes herbal nutritional shakes and various other health, dietary, and weight loss supplements, including Prolessa Duo fat burner for women.
The company also claims to offer successful weight loss programs professionally developed and guided by their trained experts (dieticians and nutritionists).
Although the company has been on the market for a few decades and has a 2-star BBB rating, customers have filed over twenty complaints against it, mostly about overcharging, fraudulent charging, membership canceling, and refund issues.
Downsides and Side Effects
Besides not containing any fiber or protein in addition to CLA to keep you satiated, it lacks ingredients known for burning fat, vital minerals, vitamins, amino acids, and many other valuable nutrients I'd expect to see on the list of active ingredients of a fat burner marketed as a meal replacement product.
It makes the overall quality and nutritional value of this supplement powder questionable.
What's more, it contains soy, that's often GMO (unless stated differently) and linked to causing hormonal imbalances (affecting estrogen levels), triggering thyroid issues, and many other side effects.
Some negative customer reviews point out the poor flavor of this diet product (comparing it to drinking paint), return and refund issues, lack of weight loss results, and greater risk of adverse reactions.
Now you may be wondering: Is Prolessa Duo safe?
It is probably safe, but if you're allergic to soy or dairy, it may be better to consider another weight loss diet pill.
Although there are no severe side effects consumers have officially reported in Prolessa Duo reviews (apart from digestive discomfort and blurred vision along with migraines), we've researched the key ingredients in its formula and come up with the possible side effects users might experience.
These may include headaches, fatigue, nausea, indigestion, diarrhea, constipation, upset stomach, and allergic reactions.
To avoid any potential health problem this supplement might cause, I'd advise you to consult a qualified healthcare provider before you start consuming the Prolessa Duo fat burner, especially if you have a serious medical condition.
It's pretty expensive when compared to other diet pills and similar products.
Pros
It promises to help fight overeating by keeping you full for longer for better appetite control.
It contains CLA claimed to reduce fat, helping you lose weight faster.
It's stimulant-free and it contains only natural substances.
This weight loss powder is easy to mix with water and can be used as a meal replacement.
Herbalife offers a 30-day money-back guarantee for customers who aren't completely satisfied with the product.
Cons
This powdered weight loss product isn't best mixed with hot or acidic beverages.
It doesn't contain ingredients proven to boost your energy levels and directly burn fat.
How Does Prolessa Duo Work to Help You Lose Weight?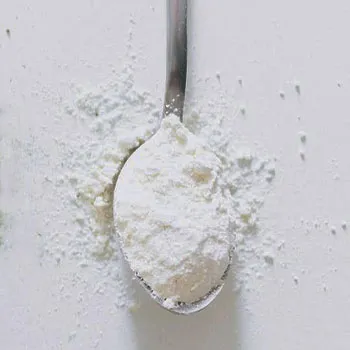 The Prolessa Duo fat burner powder mix works with its unique blend of Linoleic Acid (CLA), palm, and oat oils to help you lose weight. It reduces food cravings and increases satiety for extended periods.
Although Herbalife claims that it is made with clinically tested ingredients that help curb hunger and reduce fat, the company doesn't provide any further insights into those clinical trials.
The palm and oat oils might give you a feeling of fullness and help curb food cravings that contribute to weight gain. With this, you won't end up craving for that midnight snack or snacking between meals.
Still, CLA seems to be the only research-backed compound with potential fat loss effects. However, scientific evidence on the CLA fat-burning potential in humans is somewhat mixed.
Various studies show modest results and minimal long-term weight loss effects of CLA supplementation, even in combination with an exercise program [1] [2] [3] [4] [5].
Let's see what precisely this weight loss drink contains.
Ingredients
Mainly natural ingredients you can find in the proprietary blend include Safflower Oil-Derived Conjugated Linoleic Acid, Palm Oil, Oat Oil, Glucose Syrup, Sodium Caseinate, Silicon Dioxide, Ascorbyl Palmitate, Sodium and Potassium Phosphates, Soy Lecithin, Natural Mixed Tocopherols, and Natural Flavors.
Interestingly, it doesn't contain any protein or fiber content that typically keeps you feeling full longer, but at least it contains CLA derived from safflower that's claimed to reduce appetite and curb hunger.
Still, I'm not sure how effectively CLA can enhance fat loss, help control hunger, and prevent snacking between meals when used on its own to lose a few pounds [6].
Where Can You Buy Herbalife Prolessa Duo?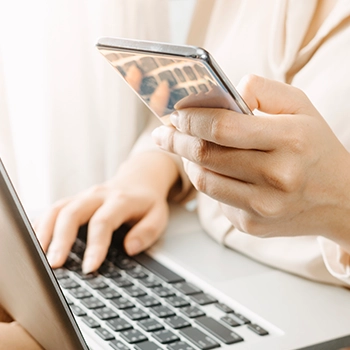 You can buy Prolessa Duo from various online vendors and Herbalife independent distributors. It's best to buy a 7-day or a 30-day weight loss program directly on the Herbalife official website to be eligible for a full refund and product return or exchange.
A number of negative reviews from consumers have reported resellers selling out-of-date supplements and not offering a satisfaction-guarantee Herbalife gives to all unsatisfied customers.
The product price varies, depending on the reseller. That's why it's best to get the supplement directly from the Herbalife website instead. It's also a good way of avoiding unscrupulous sellers that peddle fake or expired products.
Still, it's generally overpriced no matter where you get it, as it's recommended to be mixed with other weight loss pills and nutritional shakes you need to buy.
SUITABLE FOR MEN AND WOMEN
Herbalife Prolessa Duo Fat Burner
Check Current Price

How to Use Prolessa Duo Herbalife?
Use Prolessa Duo Herbalife by adding one scoop of powder per day to your favorite Herbalife shake or other protein-based products, such as milk or yogurt, and mixing it for five to ten seconds.
Other Users' Weight Loss Experience
When researching online reviews for Herbalife products or any products sold by a multi-level marketing company like this one, it's critical to distinguish numerous exaggerated fake reviews left by those trying to earn a commission off sales from genuine customers' opinions left after certified purchases.
Luckily, we've done all the hard work for you and found out that thousands of Herbalife Prolessa Duo reviews are a mix of positive and negative user experiences.
Many consumers complained about the powder's horrible taste (like paint, plastic, or chemicals), small container size, and hefty price tag. Even many satisfied customers who stated that they lost a few pounds with this supplement (and a healthy diet) wished the product was cheaper.
Many customers had problems receiving the expired or nearly expired supplement, getting the product returned and their money refunded, even reaching the seller. In contrast, others had positive customer service and delivery experiences.
Also, many people reported they were still hungry and noticed absolutely no weight change despite being on a strict diet and exercise routine while using this weight loss powder.
My Personal Experience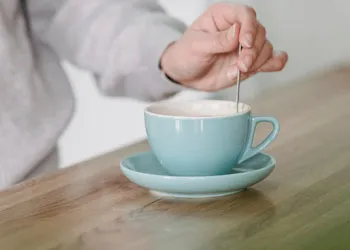 After trying this supplement myself, I must admit that my vanilla protein shake tasted much better without it.
How does it compare to other fat burner supplements?
Well, I agree with the users claiming that you're basically buying a CLA supplement in a powdered form and paying quite a high price for the brand name.
There are much more effective, nutritionally richer powder supplements and weight loss products available on the market, containing higher-quality scientifically proven ingredients that burn fat.
Other weight loss products we've reviewed:
Fat Burner Alternatives
We tested Herbalife Prolessa Duo against three leading competitors to provide a complete review. Here's what we found.
PhenQ
PhenQ promises a multi-faceted approach to weight loss, and from what we saw in our testing, it delivers.
First, PhenQ uses potent ingredients like caffeine, capsimax, and l-carnitine to boost metabolism and jumpstart thermogenesis. And unlike Herbalife Prolessa Duo's proprietary blend, I could confirm each PhenQ ingredient was at effective dosing.
PhenQ also provides outstanding appetite control benefits utilizing nopal and chromium. Most in our test group experienced a significant reduction in snacking during the several-week trial phase.
As a fitness trainer who spends a lot of time fielding supplement questions from clients, I can't stress the importance of transparent labeling enough, as users, like myself and my clients, need to know what and how much of an ingredient we are putting in our bodies.
PhenQ comes in convenient capsule form, eliminating the need for mixing like Prolessa Duo powder.
PrimeShred
PrimeShred is a fat burner that doubles as a nootropic, a combination that initially piqued my interest. Many of my fitness clients are looking for both, begging the question, could one pill cover it all?
I worked with our dietitians and test group to evaluate its fat-burning and nootropic benefits. First, through before and after measurements, we discovered our test group as a whole experienced improved body composition measurements.
Our team of dietitians noted that the thermogenic effects are top-notch, thanks to a whopping 250 mg of caffeine. However, for some folks, that might be a bit much.
Along with weight loss benefits, testers reported feeling less stressed and more focused. While Herbalife Prolessa Duo comes in powder form, PrimeShred is available in a veggie capsule suitable for plant-based diets.
Prime Shred is more expensive than many fat burners, including Herbalife Prolessa Duo. Still, considering you are getting both an effective fat burner and a nootropic, our testing shows it would be money well spent.
Instant Knockout
Instant Knockout, created as a fat burner for athletes and bodybuilders, has become a gym-goer favorite for its powerful appetite-suppressing benefits.
Our test group users reported reducing food cravings thanks to the effective doses of Glucomannan and chromium. However, if you can tolerate it, which some in our test group couldn't, the real MVP of the formula is the 300 mg of caffeine to ramp up your metabolism.
Personally, I appreciate Instant Knockout's addition of L-theanine to work with the caffeine to increase focus, allowing me to hit intense workouts harder, mentally and physically,
Unlike Herbalife Prolessa Duo, which hides behind a proprietary blend, Instant Knockout offers a transparent label so consumers know what they intake.
Instant Knockout will cost you more than Prolessa Duo, but purchasing from the official website will get you some discounts and ensure you receive the real deal.
Is Herbalife Prolessa Duo Worth It?
Based on what you've learned from our in-depth review, I hope you'll be able to determine whether it's worth a try.
Despite the brand longevity and the supplement containing a natural ingredient that might help suppress appetite, I'm not impressed by its effects and mediocre reviews. Still, your decision will depend on your taste, budget, and many other factors.
I'd rather opt for a reasonably priced fat burner with effective ingredients clinically proven to boost metabolism and energy, burn stored body fat, curb cravings, and help trim down your waistline without potential side effects.
Our expert team recommends checking out PhenQ, one of the most effective weight loss supplements backed up by hundreds of thousands of positive user experiences and a longer money-back guarantee for a risk-free purchase.
We Recommend This Instead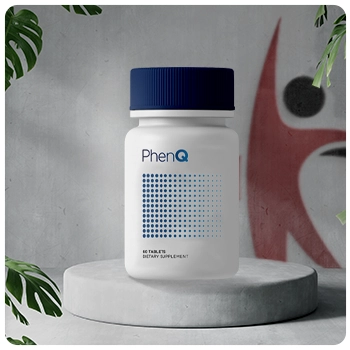 Click For Best Price

Pros
Suppresses your appetite
Blocks body fat production to stop weight gain
Improves your mood and energy levels
High-quality, all-natural formula
Get the BEST PRICE until the end of September
Cons
Can be only purchased through the company website
Was this article helpful?