As a certified fitness trainer, when I'm in the market for a weight loss supplement, I evaluate a product by asking myself these three questions.
Is the brand transparent with its formula?
Is it made with scientifically proven ingredients?
Is it free of any banned substances?
If all these questions get a "yes," then that's the only time I would even consider giving it a try.
One product that met all these requirements is PrimeShred, a fat burner that is said to help users eliminate fat and get lean without losing energy or muscle mass.
This fat burning supplement definitely looks promising at a glance, but can it really do the job?
Find out in this detailed PrimeShred review.
What is PrimeShred?
PrimeShred is touted as a "hardcore fat burner" designed to give you fast, whole-body fat burning, helping you achieve a ripped and shredded physique.
Dubbed as a "triple threat" for fat loss, PrimeShred's potent combination of science-backed ingredients supercharges your body's own fat-burning processes using a three-stage approach.
First, PrimeShred boosts your metabolism and increases thermogenesis in your body, which leads to maximum calorie burning even while you're at rest.*
And our test results showed that we achieved consistently more fat loss while taking this supplement.*
Next, this supplement contains ingredients that activate specific fat-burning hormones known to have a direct effect on breaking down stubborn and stored fat in your body.
PrimeShred Ingredients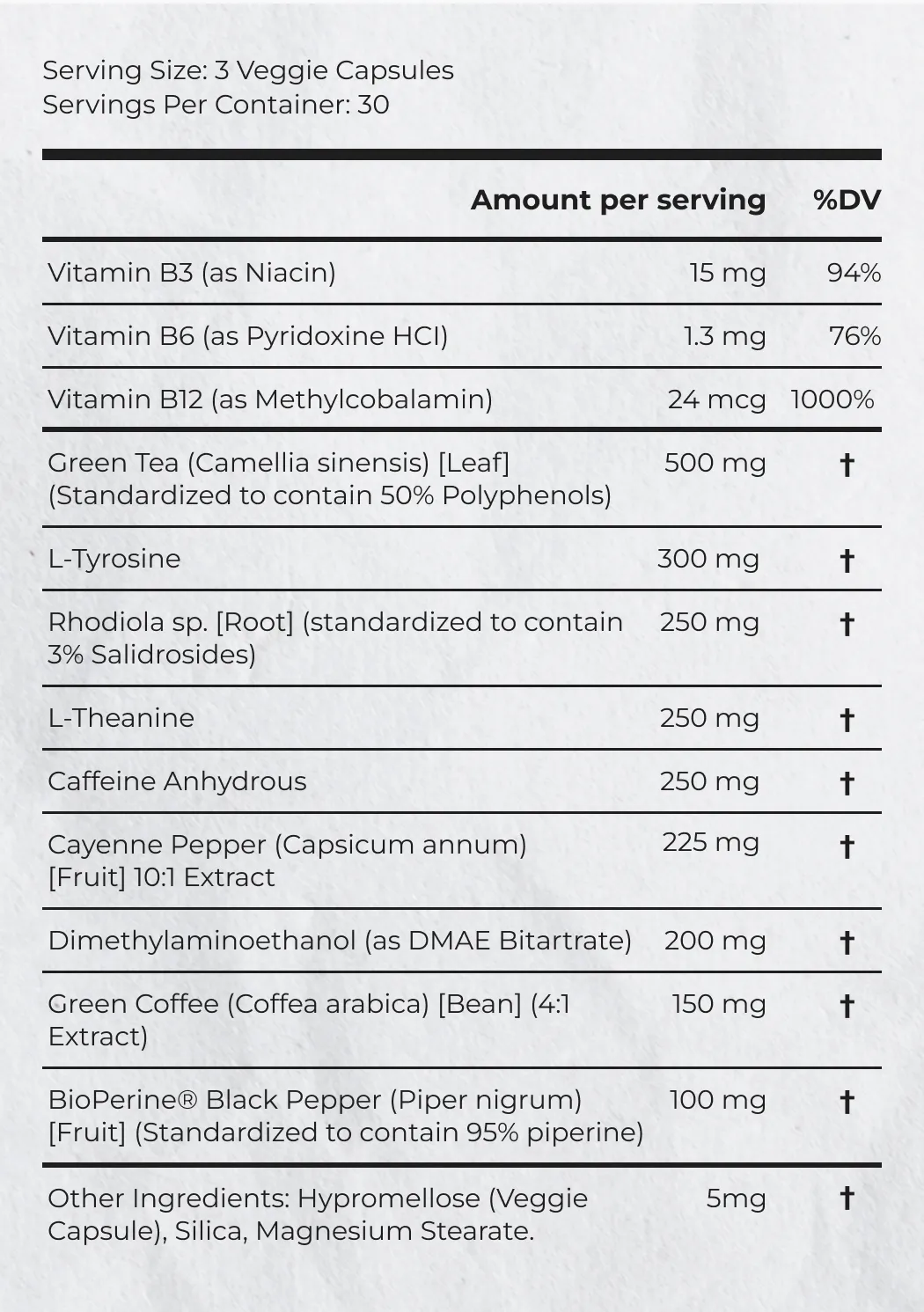 PrimeShred definitely boasts an impressive list of benefits. It's said to help you burn fat, lose weight, and improve your mood.
PrimeShred Labs has developed over time by coming up with the most contemporary, cutting-edge ingredients for rapid, efficient fat loss.
Now, let's see if its ingredients can back up these claims.
Vitamin B3 (15mg), Vitamin B6 (1.3 mg), Vitamin B12 (24 mcg)
Vitamin B complex plays a key role in the conversion of calories from food into energy rather than fat.
Supplements containing Vitamin B3 can boost your energy levels, allowing you to train more intensely [1].
Our findings showed that Vitamin B complex also helps you maintain optimal energy levels and reduce feelings of tiredness and fatigue.
Green Tea Extract (500 mg)
Due to its reputation as an effective fat burner for men, green tea extract has become a popular ingredient in many weight loss supplements.
This component has been linked to increased fat-burning, with its effects even more evident during exercise.
Several studies have also shown that taking green tea extract can boost your metabolism, which means you get to burn calories even when you're at rest [2].
L-Tyrosine (300 mg)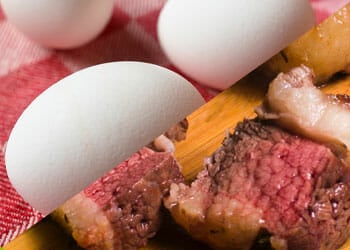 L-Tyrosine helps increase the production of thyroid hormones in your body that are responsible for regulating your metabolism.
Studies have shown that consuming L-Theanine can improve cognitive performance and focus [3].
This ingredient is noted for its ability to enhance your focus, alertness, and concentration. It also supports your mood by playing a key role in the production of the feel-good hormone norepinephrine.
And my experience with this supplement confirmed this effect.
Rhodiola Rosea Root (250 mg)
This ingredient is responsible for accelerating the rate of fat breakdown in your body by activating a fat-burning enzyme called hormone-sensitive lipase (HSL).
HSL lowers your triglyceride levels, a form of fat stored in your fat cells.
Research shows that Rhodiola Rosea root supplementation increases protein synthesis, which enhances workout performance [4].
L-Theanine (250 mg)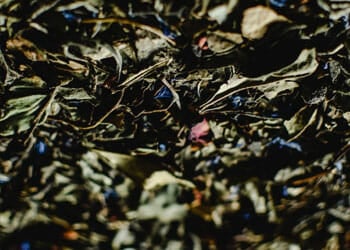 This one is another metabolism booster that works by reducing the amount of fat and carbohydrates your body absorbs when you eat.
This ingredient also boosts the creation of nitric oxide that widens your blood vessels and increases blood flow.
L-Theanine also enhances the effects of caffeine. When taken together, these two components have helped people feel less tired, more alert, and more focused during demanding tasks [5].
Caffeine Anhydrous (225mg)
Caffeine can help you shed those unwanted pounds in a variety of ways.
It stimulates your metabolism and aids in fat-burning by encouraging the production of notorious fat-burning hormones that break down fatty acids in your fat cells.
Taking caffeine accelerates the lipolysis process of your body, which contributes to fat breakdown more quickly [6].
Caffeine anhydrous also promotes the release of neurotransmitters that enhances feelings of alertness and keeps you energized.
Just don't make the same mistake I made and take this late in the day, as it could mess up your sleep.
Cayenne Pepper (200 mg)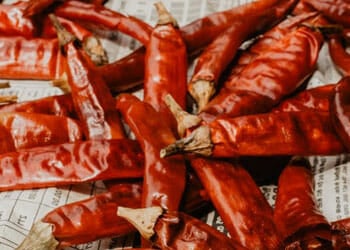 Cayenne pepper is another ingredient that can help increase your metabolism and boost thermogenesis.
Cayenne pepper contains Capsaicinoids, which are natural fat-burning substances [7].
Dimethylaminoethanol (150 mg)
DMAE increases the creation of acetylcholine, a neurotransmitter known for improving cognitive performance and muscle contraction.
DMAE can also support your mental health. In fact, our research revealed a study that found this compound can reduce depression, irritability, and anxiety while also increasing motivation, a crucial factor that will help you get results in the gym [8].
Green Coffee (100 mg)
These unroasted coffee beans are primarily used for their weight loss properties.
Like cayenne pepper, green coffee increases thermogenesis for quicker fat burning. Also, chlorogenic acid is a substance in green coffee that regulates lipid and glucose metabolism [9].
It can also reduce tiredness and lethargy and boost the release of neurotransmitters that promote alertness and focus.
BioPerine Black Pepper (5 mg)
The main purpose of BioPerine is to increase the bioavailability or absorption of PrimeShred ingredients by up to 30% [10].
The easier it is for your body to absorb these components, the more you'll be able to enjoy its benefits.
Based on our testing experience, this does absorb quickly and doesn't cause stomach issues.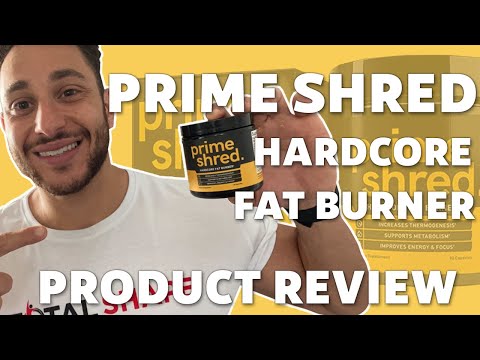 Where Should You Get It?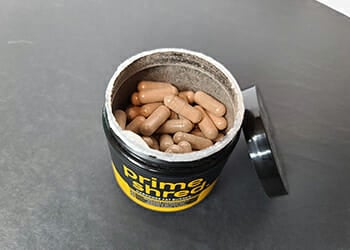 You can get PrimeShred only from the brand's official website. The company also offers a no shipping charge promo when you order two bottles or more of PrimeShred from there.
A bottle of PrimeShred contains 90 vegetable capsules and is relatively affordable.
Like most supplements, you get more price savings the more bottles you purchase.
For example, you get one free bottle of PrimeShred for every two bottles purchased and two free bottles for every four bottles purchased.
Pros
Transparent fat loss formula
Vegan and vegetarian friendly
Comes with a 100-day money back guarantee and an easy refund process
Contains potent fat-burning ingredients and nootropics that enhance brain functions
Free of soy, gluten, dairy, GMOs, artificial coloring, artificial sweeteners, and preservatives
Cons
Only available on the company's official website
Any Side Effects?
PrimeShred is unlikely to cause any side effects as it is made with 100% natural ingredients. I also couldn't find any PrimeShred review online discussing any known adverse reactions to the product.
But as with any health supplement, the best practice is to check the label first so you get acquainted with its recommended use and the health warnings associated with it.
Fat Burner Alternatives
We tested PrimeShred against three other fat burners, so let's look at how it compares.
PhenQ
PhenQ is a great supplement for delivering consistent energy by burning off fat reserves throughout the day.
And our experience proved that you get an energy boost for both physical and mental tasks.*
What we also saw during testing is that we recorded fewer weight fluctuations, which is due to the formula reducing how much fat the body can store.
Essentially, you get help with metabolizing more fat reserves and limiting how much fat storage can be built up.
It's also a natural supplement that we saw no side effects with, making it suitable for those with a sensitive stomach.
Related: PhenQ Fat Burner Review
Applied Nutrition Green Tea Fat Burner
Applied Nutrition Green Tea Fat burner is a weight loss management supplement with a blend of natural ingredients to boost metabolism and decrease appetite.
Like PrimeShed, Applied Nutrition aims to do this by including caffeine and green tea extract though at smaller doses. Applied Nutrition also includes fruit extracts, elderberry, and holy basil, but the amounts are unclear and hidden behind proprietary blends.
As many reviews online, our test group volunteers reported stomach upset, irritability, and anxiety while taking Applied Nutrition Green Tea Fat Burner with minimal success in shedding fat.
Applied Nutrition Green Tea Fat burner is significantly cheaper than PrimeShred, which may better suit some people's supplement budgets; however, PrimeShred offers a 100-day, money-back guarantee.
Irwin Naturals Triple Tea Fat Burner
Irwin Naturals provides a unique supplement in its Triple Tea Fat Burner that, like PrimeShred, lists each ingredient amount clearly on the label.
I like the addition of fish oil omega-3s for their reputation of having numerous health benefits. They are added to this supplement to reduce hunger and boost metabolism.
Like PrimeShred, Irwin Naturals contains green tea extract and caffeine.
Additionally, Irwin Naturals uses white and orange pekoe tea extract to round out its Triple Tea formula.
Our research group reported positive results in energy levels, which resulted in higher-intensity workouts. Others said they experienced a good curb to appetite but mood swings.*
Irwin Naturals offers the Triple Tea Fat Burner at a reasonable price, especially when compared to PrimeShred, which is available on Amazon. A tub of PrimeShed will get you an entire 30-day supply, whereas a 75-count bottle of Irwin Natural's Triple Tea Fat Burner gets you enough for 25 days.
FAQs
How Do I Take Primeshred?
You take three PrimeShred capsules approximately 20 minutes before breakfast.
Can Women Use Primeshred?
Yes, women can use PrimeShred. Even though most of its users are male, this supplement can also help females burn body fat.
Can You Drink Coffee While Taking PrimeShred?
No. You cannot drink coffee while taking PrimeShred. The fat burner contains a large amount of caffeine, and having coffee on top of that could end up making you jittery.
Should You Buy PrimeShred?
The fact that PrimeShred doesn't conceal its formula in a proprietary blend is already a big plus in itself.
Moreover, PrimeShred doesn't contain any "fluff" ingredients that many fat burner supplements tend to have. Each of its components have been well-researched and scientifically proven to be effective in eliminating stored fat.*
This fat burner also provides a slew of benefits that aims to address not only your weight management problems, but also the mood and fatigue issues you might encounter while on an intense diet.
What's more, the company offers an industry-leading 100-day money back guarantee and a fuss-free refund process in case you're not satisfied with your purchase.
PrimeShred is no magic pill, but the above features have me believing that this weight loss supplement may very well be a worthy purchase.
WE APPROVE
Pros
Transparent fat loss formula
Vegan and vegetarian friendly
Comes with a 100-day money back guarantee and an easy refund process
Contains potent fat-burning ingredients and nootropics that enhance brain functions
Free of soy, gluten, dairy, GMOs, artificial coloring, artificial sweeteners, and preservatives
Get the BEST PRICE until the end of December
Cons
Only available on the company's official website
* individual results may vary
Was this article helpful?