I've been a longtime follower of Dr Jim Stoppani, and I have used quite a few of the products created by his company JYM supplement science.
One such product is Shred by JYM -- part of their weight loss product range.
However, when I was asked by a client whether I had some experiences to share from other clients, I didn't have any data and research to show.
Just like our team has done on over 50 other fat burning supplements, we went through an extensive research and test phase.
So, let's get right into the Shred JYM review.
What is Shred JYM?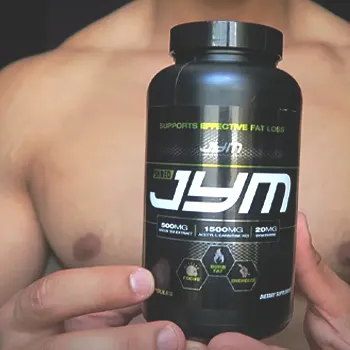 Shred JYM is a fat burner supplement designed by fitness and bodybuilding guru Dr. Jim Stoppani. Its main aim is to increase your metabolic rate for more effective fat loss.
JYM Shred could potentially help with a general weight loss program or a cutting phase for bodybuilders.
Our initial thoughts on this JYM Shred fat burner were positive because of the company behind it.
JYM Supplement Science, in general, is a popular brand in the fitness industry mainly because their products are heavily based on scientifically proven ingredients with a general lack of fillers and additives.
According to the makers, the product has been designed to complement a strict diet and training routine.
And that's important.
You should not expect it to work miracles by binge-watching Netflix while stuffing your face with junk food.
There are also product claims about limited side effects, and we'll get to those below.
See which fat-burners we recommend for men.
Shred JYM Ingredients
One thing that most JYM products have in common is that they don't go overboard with huge lists of obscure ingredients. With Shred, they have kept it to the following six.
1 - Acetyl-L-Carnitine (1,500mg)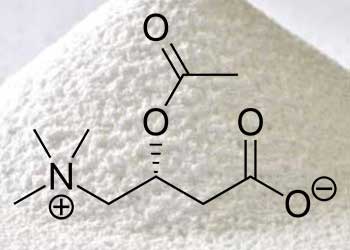 Numerous studies have been conducted and while some initial research results were a bit mixed, there is one study that found a link between this ingredient and weight loss as well as training performance [1].
Based on feedback from my dietitian, there are also limited negative effects associated, and she reported that it might indeed be helpful for increased workout energy.
2 - L-Tyrosine (500mg)
This isn't an ingredient that provides specific fat burning capabilities. Instead, it's known impacts relate to brain function and overall mood [2].
The benefit this could provide is for some additional motivation to stick with your diet and exercise routine. If you're doing extended fasting periods, then it may also help you fight those urges to reach for snacks.
What I would point out, though, is that the JYM Shred serving size of this ingredient isn't as high as has been scientifically tested. So this may not be strong enough.
3 - Green Tea Leaf Extract (500mg)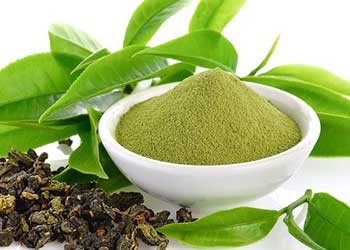 Green tea leaf extract is mainly used in the health and diet industry for its antioxidant properties. Having a few cups of this tea every day has been shown to help with detox.
But one extensive study has also shown that green tea extract may be directly linked to fat oxidation [3].
The good news here is that Shred JYM seems to contain a large enough dose that matches what several studies used to confirm the metabolism impact.
4 - Caffeine Anhydrous (200mg)
Caffeine has long been known to improve your mental focus and metabolic rate by triggering thermogenesis. It's a natural fat burner that most weight loss products rely on,
The way it works is to increase your core body temperature slightly by burning off extra calories from stored body fat.
However, the side effects could be feeling jittery, especially if you tend to drink coffee during the day as well.
5 - Capsimax Cayenne Pepper Fruit Extract (50mg)
Cayenne pepper extract is another fat burner that belongs in the thermogenic category. Along with caffeine, it's possibly one of the ingredients that has seen the largest amounts of research and review done.
One study, in particular, was able to link it to a significant effect on fat to make it a potential treatment for obesity [4].
Similar product: Ripped Freak Review
"Although the burning sensation of cayenne pepper can be a bit too much for some, taking cayenne pepper extract can provide the same health effects without the fiery heat."

-William Gamonski, Nutrition writer.
6 - Synephrine (20mg)
Synephrine is a pretty new ingredient in diet supplements, and there are some possible links to appetite suppression.
But the more interesting study we could find tied synephrine to the release of fat from fat cells [5]. This was specifically measured during and after exercise, so it's not a get slim on the couch type of ingredient.
The one thing to mention, though, is that the Shred JYM dose of synephrine is considerably lower than the amounts used in most studies.
A fat burner you may like: Hunter Burn Review
Shred JYM Capsules For Convenience
Most of the popular supplements being used in the fitness industry come in powder form. These are your typical pre and post-workout shakes. Over the years, the taste and texture of these have improved a lot.
However, we have yet to find a fat burning supplement in powder form that actually tastes good.
Maybe it's the ingredients.
Either way, we think that JYM Supplement Science made a good decision to provide Shred in the form of capsules.
They are much easier to take, and you could even bring them with you if you plan to take them later in the day when you're not at home.
Shred JYM Pros and Cons
Let's start with the most important part. Based on the green tea extract, cayenne pepper, and caffeine, there is good support that it should help with fat loss. We saw reviews from people in a weight loss program, and cutting phase for bodybuilders, report good results.
However, some of the ingredients may not be in sufficient amounts per serving to notice major changes in your body.
We also noted that there are some reports of it causing some upset stomach when taking the supplement without food.
And having to swallow six pills at one time doesn't seem ideal either.
Pros
Created by one of the leading brands in the fitness industry
Positive review comments that it may increase your metabolism
Contains no artificial or filler ingredients
Cons
Some reports of upset stomach and bloating
The caffeine dose could make you jittery
The recommended dose of 6 capsules needs to be taken in one go
JYM Shred Side Effects

We already hinted at the fact that some reviews mentioned that an upset stomach is quite common. That may be down to the high dose of green tea that you would take in one go.
However, there are other side effects we noted, as well.
First off, there's quite a lot of caffeine in this supplement. For some people, that could lead to jitters and trouble sleeping.
It's definitely better to avoid it later in the day or if you have some blood pressure issues.
For some people, the caffeine could also cause headaches, so if that's something you tend to experience with coffee, then it's better to find a different supplement.
If you're not a fan of caffeine, check out our list of caffeine-free fat burners.
Related reviews:
Where Can You Buy It?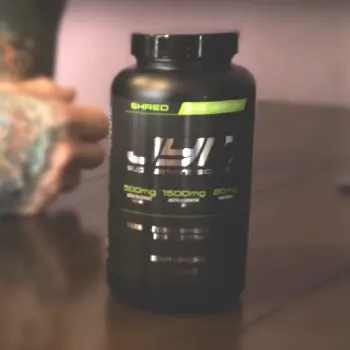 The only official places to buy Shred JYM is at GNC.com or bodybuilding com.
We have seen it offered on eBay and other online marketplaces. But we strongly suggest you avoid that kind of risk.
There have been increasing reports of counterfeit products being sold. In the best case, they'll do pretty much nothing. But in the worst-case scenario, they could actually impact your health.
Always stick with trusted retailers.
User Reviews
To not make this come across as just our opinion, we wanted to highlight a few JYM shred reviews that seem to show the same results we had.
She was on a strict diet and fat loss program to manage her diabetes better, and there seemed to be positive results on how well it worked to burn some extra energy.

- Cheryl from Topeka
He was in a cutting phase and was trying to extend some fasting periods in the morning. However, he didn't find it impacted his appetite enough.

- Mark from El Paso
She noted an increase in energy during her exercise routine, and with an unchanged diet and calorie intake, she did note some more fat burning taking place.

- Sonja from DC
After adjusting the dose and taking it with food, he still reported that some of the ingredients seemed to not agree with his body. From bloating and cramps, it just wasn't the best experience.

-John from Orlando
FAQ
How do you take Shred JYM?
You take Shred JYM by swallowing six capsules that contain the active ingredients. You should plan your intake close to meals, especially when you're first starting to ensure you don't have any negative reactions.
What is the recommended Shred JYM dose?
The recommended Shred JYM dose is six capsules per day all taken in one go. You could spread them out a bit from morning to early afternoon. But due to the caffeine content, you may want to avoid it later in the day.
Can you take Shred JYM and pre JYM together?
No, you cannot take Shred JYM and Pre JYM together. Both of these supplements combined contain 500mg of caffeine. That's the same as 5 cups of coffee, and your body may not react too well to that level of stimulation.
Yes, Shred JYM is safe, as all the ingredients in the product are generally classified as safe to use. However, if you have certain allergies or a sensitive stomach, then some reactions could appear.
Safe fat burner you may want to check out: SuperHD Review
Is JYM Shred Worth Trying Out?
Overall, we did find that this fat loss product seems to work for what it advertises. Our clients were able to lose some additional body weight, and online reviews are supportive of this.
However, we also noted quite a bit of feedback and reviews that there are common side effects like stomach cramps.
The best results we have seen are from PhenQ. Not only does it seem to help burn away stored body fat, but many of our clients like the extra energy it provides.
And the best part is the ingredients are 100% safe with scientific backing. That means no side effects, just effective fat burning all the way.
Other users have also found it effective for fat loss. The images here speak for themselves: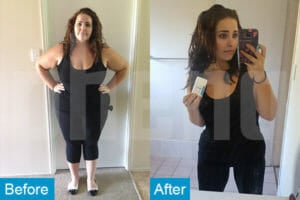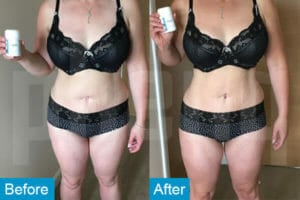 PhenQ
Our #1 Recommendation
Boosts energy for better gym performance
Suppresses appetite
Improves overall mood and brain function
Replenishes body's lost electrolytes
Get the BEST PRICE until the end of September
Click For Best Price

HAVE QUESTIONS OR COMMENTS?
Join the discussion here on Facebook.
About the author
You may also like