I have to admit, I picked a bottle of this weight loss supplement because of the name and flashy packaging.
Yup, I got sucked in by clever marketing, which did set the alarm bells off in our team.
But something told me that we should look into the company's claims that its unique dual-action formula might boost both mental and physical energy levels.
We got our trusted nutritionist to review what Ripped Freak contains and then tested it out to see what kind of results it might provide.
Let's dive right in.
What Is PharmaFreak Ripped Freak?
Pharmafreak Ripped Freak claims to be the first and only hybrid fat burner. The company calls it such because the formula contains ingredients that aim to boost metabolic processes and some brainpower stimulation.
The caffeine-containing dietary supplement comes in convenient capsules, and we do like the idea of combining fat burners with nootropic type supplements.
In theory, this should help you lose weight, feel more energized, and stay motivated.
The big question is whether science supports the formula.
Here's what our nutritionist had to say.
PharmaFreak Ripped Ingredients
Let me first mention a pet peeve.
Ripped Freak contains two proprietary blends on its weight loss formula. That means they do list the active ingredients, but not the exact amounts.
That makes stacking with a pre-workout supplement quite difficult.
Here's what's on the label.
1. Caffeine
Caffeine is a common fat loss ingredient, and it may work by triggering your thermogenic metabolism [1]. This would raise your body temperature by releasing the energy stored in body fat.
However, anyone who might be sensitive to stimulants could become a bit jittery,  especially if you take the optional second serving.
We have seen some positive reviews that it helped them shed a few pounds with regular cardio workouts, which may have stimulated by caffeine.
Similar product: Genius Burn
2. Green Tea Leaf Extract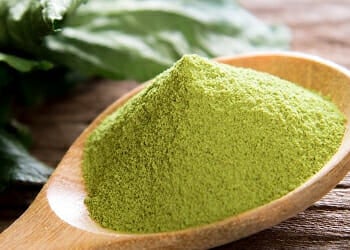 Green tea may help in fat burners as it could remove free radicals that the body stored in fat deposits.
But there is also evidence that green tea may improve metabolic processes that could help you more efficiently process calories from your diet.
Our clients were able to tell a difference in energy within just a few minutes from taking the product, but it didn't seem to aid in fat loss even with regular exercise.
Similar product: SuperHD
3. Olive Leaf Extract
Nutritionists seem to be a bit split on this ingredient, and there's a lack of human studies to prove that it may help you lose weight.
While there might be some positive effects on your appetite and metabolism like what it claims, we generally prefer to see proven ingredients which our dietician always points out when reviewing supplements.
As expected, most users didn't seem to experience significant appetite suppression.
Similar product: Lean-XT
4. Green Coffee Bean Extract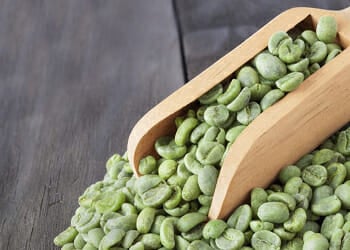 There could be some growing evidence that green coffee beans may boost your chlorogenic acid levels, which have been linked to processes that transform excess calories into fat.
So, it might not help you lose weight but instead aims to help keep it off once it's gone.
Some users have been consistently losing weight for almost 2 months, and there were no mentions of weight regain for long-term users.
5. CH-19 Sweet Red Pepper Extract
CH-19 Sweet Red Pepper is a fancy scientific term used for an ingredient that has been linked to thermogenesis.
Another recent study suggests that it may help prevent fat accumulation, but more controlled studies may be needed [2].
This ingredient is just another form of capsicum, and each capsule of Ripped Freak contains 200 mg, which according to our dietician, may be more than enough to promote thermogenesis.
6. Raspberry Ketones
Raspberry ketone is one of the ingredients that may trigger an increase in epinephrine and norepinephrine. These neurotransmitters may help provide a brain energy boost but are also linked directly to weight management.
"A healthy norepinephrine response manifests as "attention": feeling sharp, alert, focused, vigilant, aroused, etc. For intense moments of action, norepinephrine works with epinephrine in the bodily response to stress."

- Dr. Ramon Velazquez Ph.D., writer at MindLabPro.com.
Our clients and I agree that it helped boost our focus and alertness, which encouraged us to work out a little bit longer and harder.
7. Gallic Acid
Gallic acid is an antioxidant and polyphenol common in teas and fruits like strawberries and grapes.
Some studies confirm that it can help reduce excess fat storage and body mass index in obese individuals.
However, our dietician said that more research and human studies are needed to confirm its effects on obese and non-obese adults.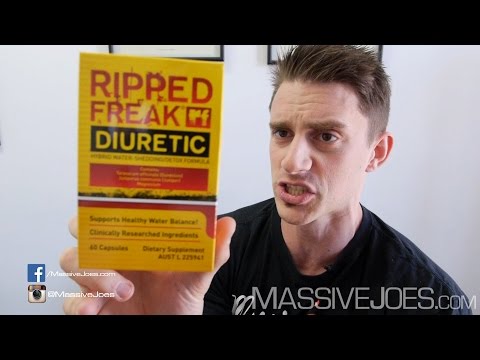 How Does It Work And When Should You Take It?
Ripped Freak hybrid fat burner works by boosting metabolic activity to release energy stored in body fat. You should take one capsule on an empty stomach first thing in the morning with an 8-ounce glass of water, about 30 minutes before breakfast.
You can also take another capsule early afternoon to keep the metabolic boost running for an optional second serving. Whether you take your second serving largely depends on how you respond to caffeine and if it influences your sleep.
I tried taking a second capsule when I planned to do heavy workouts, and it did provide higher energy levels that lasted throughout the day.
It's important to note that you have to combine it with a healthy diet and regular exercise, as it's not an excuse to remain a couch potato eating junk food.
Pros and Cons
First of all, we did hear from clients and colleagues that it seems to help folks lose weight.
But we also heard from a few people that taking just one capsule of Ripped Freak didn't seem to have the same weight loss results.
The problem is that taking a second dose each day might make you feel jittery.
I didn't feel any jitters when I took two capsules, but I got so restless when I tried sleeping at night.
Overall, we thought there were more negatives than positives.
Pros
Some positive reviews that it may support fat loss
Unique hybrid fat burner might boost mental focus
Cons
Not suitable for taking later in the day
The proprietary blend makes stacking difficult
Some of the ingredients may not be included in a strong enough dose
Side Effects
The only real side effect that we heard of was a reaction to caffeine.
You need to consider this, especially if you're a coffee drinker, as it could end up messing with your sleep and exercise recovery.
We also noted a few online comments where people got an upset stomach when they took it in the morning before breakfast.
Our clients didn't like how it made them feel bloated or gassy during the first few days. But fortunately, it went away after a week or two.
Also, make sure you read the entire label, as using this product isn't suitable for people under 18, pregnant or nursing mothers, or if you're taking prescription medication.
Additionally, you might want to opt for a caffeine-free fat burner instead.
Customer Reviews
Here are some summaries of online reviews.
He takes 2 capsules daily and finds he gets a good mental and physical energy boost. He does mention that you should never take it later in the day to avoid a sleepless night. - Charlie from Boston
She thought that it didn't work well with her pre-workout supplement as the overlapping ingredients had a too stimulating effect. - Laura from Long Island
He tried the supplement product for a few weeks but didn't get the expected mental energy benefits. - Chris from Phoenix
He tried several supplement products, including Ripped Freak, for a cutting phase but didn't notice any of them working well enough to lose weight and body fat. - Jonas from Mountain View
Other fat burners we've reviewed:
Fat Burner Alternatives
PhenQ
PhenQ is a 5-in-1 weight loss supplement that contains all-natural ingredients to burn fat, stop fat production, suppress appetite, boost energy, and improve overall mood.
Unlike Ripped Freak, which has two proprietary blends, it contains transparent amounts of caffeine, capsimax, and L-carnitine to cause a significant weight reduction and a special weight loss formula to block fat production.
The main difference is that Ripped Freak is designed for bodybuilders and performance athletes. At the same time, PhenQ is more suitable for regular individuals who want that extra energy boost to get into the shape they want.
LeanBean
Specifically formulated for women, LeanBean is a stimulant-free, all-natural female fat burner containing common fat-burning ingredients and appetite suppressants like green coffee beans and glucomannan.
However, unlike Ripped Freak that uses caffeine, it doesn't mainly depend on stimulants and instead uses other thermogenic ingredients, vitamins, and minerals to support immunity and overall weight loss.
While Ripped Freak is designed for more active people to burn fat, LeanBean is one of the more gentle, female-friendly fat burners and appetite suppressants that will work with and not against your weight loss efforts.
Instant Knockout
Like Ripped Freak, Instant Knockout is a fat burner initially created for bodybuilders and performance athletes.
It contains a long list of scientifically proven ingredients like caffeine, L-theanine, and glucomannan to accelerate metabolism and regulate appetite and several vitamins and minerals to support overall weight loss, some of which are lacking in Ripped Freak.
The main advantage of Instant Knockout from Ripped Freak is that it's 100% vegan-friendly, and it has relatively high ingredient doses to help burn fat and get ripped real quick for both serious athletes and fitness enthusiasts.
FAQ
When Should You Take PharmaFreak Ripped?
You should take PharmaFreak Ripped early in the morning before you eat a meal. This may allow the ingredients to absorb faster and trigger a metabolic boost.
How Long Does It Take for Pharmafreak Ripped to Work?
It takes PharmaFreak Ripped about an hour to work. However, you won't notice the results on the weighing scales for at least four weeks.
Is Ripped Freak Worth The Investment?
Based on our results and feedback from clients, we concluded that this fat loss product doesn't seem to be the most effective.
Not that it doesn't work, but it's more a case of not getting the greatest bang for your buck.
We continue to recommend and see the best results with a product called PhenQ.
It doesn't have the same over-stimulating effect and seems to strike a better balance of effective ingredients with limited negative effects.
We Recommend This Instead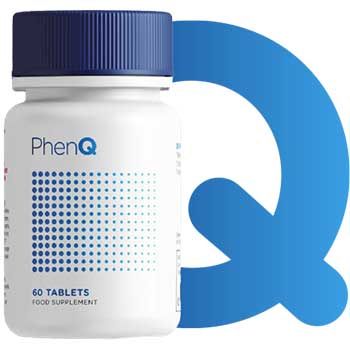 Click For Best Price

Pros
Suppresses your appetite
Blocks body fat production to stop weight gain
Improves your mood and energy levels
High-quality, all-natural formula
Get the BEST PRICE until the end of January
Cons
Can be only purchased through the company website
Was this article helpful?