RSP Nutrition is kind of a household name in the fitness industry, and one of their main products is called Quadralean.
As part of their weight loss range of products, this fat burner seems to have some celebrity backing. And in our experience, that often means more money is spent on advertising than product development.
So, we ordered a few bottles and worked with some of our clients from different walks of life, to see if it actually lives up to the hype.
Let's dig right into this RSP Nutrition Quadralean review.
What Is Quadralean?
Quadralean is a stimulant-free fat burner scientifically formulated to help you better deal with stubborn body fat. It addresses the four key factors of weight loss: energy, fat stores, appetite, and metabolism.
With ingredients that increase metabolism, it may help with general weight loss and performance athletes on a cutting phase.
More on the ingredients shortly.
The manufacturer also claims that their fat burner would help with appetite suppression, which could make quite a difference in avoiding snacks and sticking with a healthy diet.
To summarize their claims, it should increase your energy expenditure and help you eat less food.
Quadralean Ingredients
To assess the fat burning ingredients Quadralean has, we sat down with our dietitian to look at two main factors.
Firstly, is there any science behind the chosen formula. And secondly, is the dosage per serving strong enough to help with weight loss management.
Let's see what we found.
1 - Conjugated Linoleic Acid (750 mg)
For purposes of discussion, let's just call it CLA. Conjugated linoleic acid makes you sound like you're one of the cool science dudes ;-)
One study, in particular, was able to link conjugated linoleic acid to a positive impact on fat storage [1].
And we also noted that Quadralean seems to have one of the higher doses of CLA on the market and may actually be effective for weight loss.
2 - Acetyl L Carnitine (500 mg)
Again, insider abbreviations are easier to remember: ALCAR.
Acetyl L Carnitine has been linked to delivering the energy from fat into muscle cells, which could otherwise become a bottleneck for dealing with the release of fat cells.
"Acetyl L carnitine also helps your muscle mitochondria burn fat, which can increase your endurance, give you an edge in the gym and help you recover faster."

- Spencer Brooks, Nutrition Science Writer
3 - Green Tea Extract (250 mg)
Green tea extract is possibly one of the underrated thermogenic ingredients, but quite a few medical studies have confirmed this effect [2].
The one thing we would say about this is that the dosage might be a bit on the low side based on the research information from our dietitian.
4 - Grains Of Paradise Extract (25 mg)
This fancy-sounding ingredient is something we haven't seen in many weight loss supplements. Some studies have shown good effects of weight loss [3].
However, this was achieved at a higher dose than the Quadralean content.
Note that Quadralean contains gelatin, so vegans should stay away. We do have a list of the best vegan fat burners, make sure to check that out.
Quadralean Pros and Cons
First of all, let me mention that we were all happy with the amount of CLA contained in this fat burner. Compared to other supplements, it has considerably more, which seems to be backed up by folks who reviewed it.
The serving size of 3 capsules on an empty stomach twice daily is also reasonable as well. With no caffeine, that also means you could take it later in the day. Read here for more details on when you should take your fat burner supplement.
However, we did find that it had limited impacts on appetite, and there were quite a few reports of users having an upset stomach.
Basically, it's not as great as it claims to be.
Pros
A good dose of CLA for thermogenic triggers
Stim free blend to avoid caffeine jitters and sleepless nights
Cons
Some ingredients don't seem to be in a high enough dose
Some upset stomach reported in a few reviews
Reports of limited effects on appetite control
Any Side Effects?
Quadralean may have side effects if you exceed 6 capsules a day. However, some people reported experiencing cramps and bloating even with the proper dosage.
In some reviews, these were related to taking it on an empty stomach, but others also said they had to give up on it as the cramps weren't worth the heightened metabolism.
Going with natural fat burner ingredients may minimize these side effects
Here are some alternatives you can try:
Where Can You Buy It?
You can buy Quadralean from the official website, but I've also seen some good offers on Amazon. Just be careful when buying from the latter and check the serving size. One bottle should always contain 150 capsules.
With quite a few reports of counterfeit products on dodgy marketplaces, it's always best to stick with trusted sites when you're ordering fat burners.
User Reviews
During our research phase, we always go through Facebook groups and forums to see if other people were able to achieve their weight loss goals and drop some pounds. This is also a way we try to confirm our own results.
Here are some important ones to highlight.
As a bodybuilder, he was looking for help in a cutting phase, and Quadralean seems to have helped him also maintain lean muscle mass.

- Johnny from NY
Lisa was on a weight loss program and joined a spinning class. Her results were positive as well, but she did need to reduce the dosage to avoid cramps.

- Lisa from Chicago
Emily switched to a different fat burner after two weeks because the bloating seemed severe. Even taking it immediately before food didn't seem to solve the problem.

- Emily from Austin
While Anna did report some fat loss, she was missing the appetite suppression to extend her fasting periods. She also found it a bit hard on the stomach when taken without food.

- Anna from Fargo
FAQs
When should you take Quadralean?
You should take Quadralean about 30 minutes before a main meal so the fat loss ingredients can be absorbed quicker, boosting your metabolism. But if you find that it causes cramps, it might be better to take them immediately before eating.
Is RSP Quadralean thermogenic?
Yes, RSP Quadralean is thermogenic, with green tea and CLA being its main thermogenic ingredients. According to many dietitians, they help burn stubborn fat reserves effectively.
Does Quadralean have caffeine?
No, Quadralean doesn't have caffeine. If you are sensitive to stimulants or tend to get a bit jittery after coffee, you may want to avoid this ingredient.
Do We Recommend Rsp Nutrition Quadralean?
Our conclusion is that we wouldn't recommend this product to clients, mainly because quite a few users reported stomach cramps after taking it. While they are temporary, it's just not a health issue you have to deal with.
We have PhenQ would likely be much safer and more effective. PhenQ is often used by performance and professional athletes and it provides them an efficient product that burns fat and builds lean muscle effectively.
The ingredients are scientifically backed and side effects are quite rare so I recommend it to anyone especially to those with sensitive stomachs.
We Recommend This Instead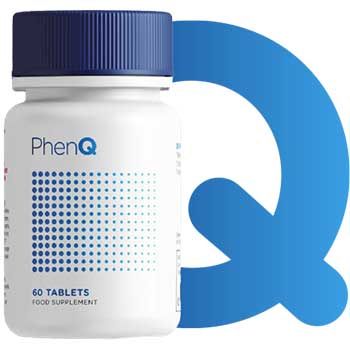 Click For Best Price

Pros
Boosts energy for better gym performance
Suppresses appetite
Improves overall mood and brain function
Replenishes body's lost electrolytes
Get the BEST PRICE until the end of March
Get the BEST PRICE until the end of March
Cons
Can be only purchased through the company website
Was this article helpful?