36
Supplements
Considered
118
Hours
of Research
66
Reviews
Examined
11
Experts
Interviewed
One thing that surprised me most when I first started working with a dietician over 10 years ago was how difficult it can be to get all the essential vitamins and minerals from your diet.
I knew my diet wasn't perfect, but I felt healthy, and my energy metabolism was well tuned into some weight loss.
Anyway, long story short, my healthy bubble burst, and over a few months, I worked hard on learning about my nutrition and what I was lacking.
While I never managed to get all my daily multivitamin needs from my food, I think I have perfected it with the help of dietary supplements.
And in this post, you'll find out what the best multivitamins for men are, based on my research and many years of trial and error.
Editor's Choice
Ritual
Click For Best Price
#2nd Best Choice
Performance Lab
Click For Best Price
#3rd Best Choice
Essentially-U
Click For Best Price
Our Top Multivitamins for Men (June 2023)
1 - Ritual Multivitamin 18+ for Men (Editor's Choice)
Ritual has included an impressive lineup of essential vitamins and minerals in its best multivitamin for men over 18.
With two daily pills, you'll get essential nutrients such as Vitamin A, D3, E, B12, Magnesium, and Omega-3 DHA that can certainly level up your overall health.
The brand also uses delayed-release capsules that dissolve later to better absorb key ingredients and have a gentler effect on the stomach.
Each batch of Ritual's vitamins is rigorously tested for purity, strength, safety, and identity, so users can be assured that what's on the label is consistent with what's in the capsules.
The Ritual multivitamin strictly uses a pure and clean formulation with no additives, which isn't the case for the rest of the multivitamins.
Compared to the Performance Lab and Essentially-U multivitamin, Ritual Multivitamin has delayed-release capsules, which absorb better.
Pros
Supports heart, bone, and brain health
Gentle even on an empty stomach
Only need to take 2 daily pills
Uses a clean formulation with no additives
Cons
Some customers dislike the mint taste and smell of the capsules
2 - Performance Lab NutriGenesis® Multi for Men
The top on this list is a supplement that some nutritionists have called the best whole food multivitamin, and that really intrigued me.
What the company claims to have done is source all the vitamins and minerals from whole foods, rather than the typical synthetic form.
The label includes an impressive list of vitamins including the all-important B12 for vegans, vitamin D, A, C, and E, as well as minerals like iron, selenium, zinc, calcium, and magnesium.
The whole food advantage is that it's easier for your body to absorb all the nutrients.
And with a carefully chosen balance of ingredients, there are a lot of reviewers who say that this supplement works well to improve sleep, enhance brainpower and energy, strengthen immune functionality, and even increase testosterone levels.
Certainly worth a try.
Compared to Ritual, which only requires two capsules daily, the main downside of the Performance Lab multivitamin is requiring more than 4 capsules daily.
However, you may choose Performance Lab's multivitamin if you seek a 100% natural and vegan-friendly solution.
Pros
100% natural and vegan-friendly
Allergen, soy, and gluten-free
Provides more than the daily need for most vital minerals and vitamins
Aims to improve all parts of your body
Cons
You need to take 4 pills per day
3 - Essentially-U
You don't see the word best multivitamin on Utzy's Essentially-U label because it not only contains essential vitamins but plenty of antioxidants, and minerals, making it a proper multi-nutrient option.
I like the good dose of antioxidants in the formula to give a boost if you aren't getting enough through your diet.
The vegan capsules are easy to digest, but six per day is a bit much.
Utzy is confident in Essentially-U, so if you are not satisfied, you have 90 days to contact them, and it doesn't matter if the bottle is empty or full; they will make it right.
You can purchase 120 capsules (20-day supply) or 180 capsules, an entire month's worth, and with their money-back guarantee, I would just go for the 180-capsule bottle.
If you like it, you can save 15% by signing up for auto-delivery.
Utzy offers a solid, premium multivitamin in Essentially-U that boosts everything from energy levels to eye health.
Also, if you want to be sure about the ingredients written on the bottle, consider Essentially-U multivitamin since it is made in the USA in third-party NSF-certified facilities.
This is important since Ritual Multivitamin and Performance Lab vitamin aren't made in the USA in third-party NSF-certified facilities.
Pros
A premium blend of vitamins, minerals, and antioxidants
Made in the USA in third-party NSF-certified facilities
90-day money-back guarantee
Cons
Six capsules daily may be a bit much for some
4 - Smarty Pants Men's Formula Daily Gummy
Next on my list of best multivitamins for men is a product name that I first thought was aimed at kids. Anyway, it is actually a men's formula which includes some fatty acids from fish oil as an added bonus.
If you hate swallowing loads of multivitamins throughout the day, then these may be a good solution as they come in small chewable gummies.
For me, it was the antioxidants for heart and prostate health that stood out, which are two areas that can quickly end up being neglected.
Pros
Gluten-free and non-GMO
Provides a good dose of zinc for higher testosterone production
Includes lycopene to support prostate health
Chewable gummies are easy to take
Cons
A few more minerals would be a bonus
You need to take 6 gummies per day
It's also GMO and gluten-free, making it a worthy investment if you have a family history of prostate issues.
5 - MegaFood Men's One Daily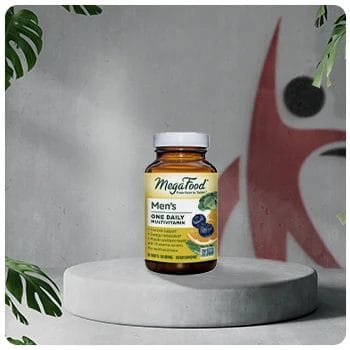 MegaFood multivitamins and minerals are another well-reviewed option to consider if you need that little bit of a boost while maintaining prostate health.
Many users have highlighted that they like the fact that you can take it any time of day and not necessarily with food.
While the company makes a point of highlighting that they source all ingredients from farms that produce crops in a sustainable way, it's not a certified organic product.
Pros
Majority of vitamins are provided in a higher dose than the daily requirement
Sourced from sustainable farming products
Offers a good zinc boost for prostate health and testosterone levels
Easy on the stomach meaning you don't have to take it with food
Vegetarian-friendly and gluten-free
Still, it's a good product at a reasonable price, and you can buy it in a formula for women as well.
6 - Garden Of Life Vitamin Code for Men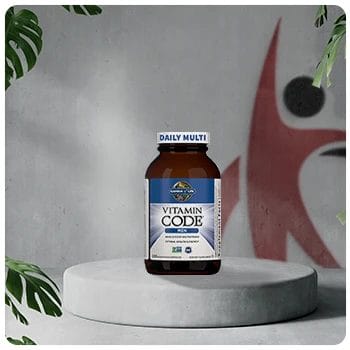 Garden Of Life is a company that has been making some of the best supplements for men in a whole variety of different areas of health and fitness.
The reason I picked this one is again due to the whole food sourcing of organic vegetable and fruit blend.
The chosen combination of ingredients claims to go beyond just improving your immune health, and there are many reviews that report an impact on a positive stress response.
Pros
Organic certified fruit and vegetables mix
Includes probiotic digestive enzymes
Good combination of vitamins and minerals to support heart health, as well as physical and mental health
Only take one veggie capsule per day
Cons
The large capsule is a bit hard to swallow
What a lot of reviewers also highlighted as positive is that it includes probiotics, which can improve your overall gut health and digestive system.
It's an interesting combination that makes this multivitamin worth a try.
You may also want to check out our article on the Best multivitamins recommended for women and Best Vegan Multivitamins, where other Garden of Life products are featured.
7 - Naturelo Whole Food Multivitamin For Men
Here's another one of the products I found with quite positive reviews for the very carefully chosen food sources for your mind, guts, heart, and eyes.
My dietician was quite impressed with its large range of food sources, which is a good sign.
These best multivitamins are also filled with a powder, rather than having the usual multivitamin format. The company claims this makes it a lot easier and faster to digest, which does seem to make sense.
Pros
Multivitamin blended for targeted effect on heart, eye, digestive, and brain health
The capsule contains powder for faster absorption
Doesn't contain any unnecessary fillers, binders, or coloring
Pretty good bulk-buy discounts available
Cons
You need to take 4 capsules for the recommended dose
Overall, I think this is a pretty solid choice, but keep in mind that you will need to swallow 4 capsules every day to get the full recommended amount of vitamins and minerals.
Related Articles:
8 - Rainbow Light Men's One Multivitamin
Here is another one of the best multivitamins I tested for a few months, and overall, I was quite happy with it. You only need to take one tablet a day, which is good if you have trouble swallowing pills.
It does provide a very strong dose of several vitamin Bs, which some reviewers have pointed to as helping with overall energy levels. My dietician confirmed that these vitamins do indeed impact your physical and mental energy.
I also liked that it contains stuff that helps your digestive system.
Pros
Strong dose of B vitamins for more energy and active lifestyle
Multivitamins with ingredients for digestive support
Claims to be completely free of most common allergens
Available in 6-month supply bottles
Cons
Doesn't provide the full daily need for C vitamins
Now, I do have to point out that one tablet won't give you the full amount of vitamin C that you need, which is why it's not higher up on my list of top rated multivitamins.
But overall, it's a decent supplement that will help in many areas of your life.
9 - GNC Mega Men Sport One Daily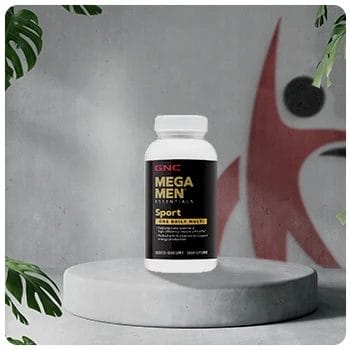 As the name suggests, this is a formula for active men, and if you do a lot of sports, then this could be a good option for you.
Along with a high dose of all the nutrients, you also get some good antioxidants that will help with an overall detox process.
A lot of the online reviews point out that it provides a good energy boost throughout the day. I didn't notice this myself, but I do take a few other energy supplements as well, which would have a stronger effect.
Pros
Specifically formulated to support an active and sporty lifestyle
Very good range of antioxidants
Caplets are designed to release slowly
Many positive reviews about an overall energy boost
Cons
Strong dose of B vitamins has a tendency to color your pee
This supplement is worth trying if you train a lot at the gym, but be prepared for some changes in the color of your pee.
10 - Battle Ready Fuel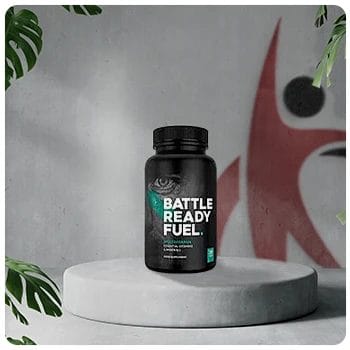 Not just one of the best multivitamin brand names, this product claims to give your body all the key nutrients needed to battle off all sorts of problems that life sends your way.
The company claims it will keep your muscles strong, immunity working on all cylinders, improve stress levels, and just make you feel that much happier in your body.
From all the reviews I've read and having used it for a couple of months, I can say that it deserves a spot high up on this list.
Pros
Suitable for vegetarians and vegans
Includes 12 vitamins and 13 minerals
Very good bulk-buy offers to save some money
Single capsule per day is small enough to swallow easily
Cons
Only available on the company website
I wouldn't call it the best natural multivitamin, but it's up here, and my dietician is very happy with the blend of ingredients being supportive of men's overall health.
Related Articles:
What Are The Most Important Vitamins For Men?
According to my dietitian, here are the most important vitamins for men:
Vitamin C: Vital for your immune system and works as a potent antioxidant to remove free radicals. (1)
Vitamin D: Essential for calcium absorption to support bone health. (2)
Vitamin A: Another critical one for healthy immune system and healthy eyes. (3)
Vitamin B12: This is important for your nervous system, brain, and the production of red blood cells and regulating blood pressure.
The metabolism of every cell in the body depends on vitamin B12, as it plays a part in the synthesis of fatty acids and energy production. Vitamin B12 enables the release of energy by helping the human body absorb folic acid.

- Christian Nordqvist, Contributor at Medical News Today
FAQs
When is the best time to take a multivitamin?
While there's no "best time" to take a multivitamin, it is recommended to take one with a meal because some key vitamins like A, D, E, and K need to be ingested with fat to allow optimal absorption of these key nutrients.
Generally, taking a multivitamin has no side effects but taking it with food can reduce the chances of nausea or stomach upset. And most importantly, taking multivitamins with meals can create a habit so you don't miss one.
With that said, most people take multivitamins in the morning with breakfast. It's the most ideal time since it's easy to remember, especially when you have a busy day ahead.
Do I need to take a multivitamin every day?
Yes, it's recommended to take a multivitamin every day to get all the health benefits and effects of a full dose of vitamins and minerals.
While nutrient needs and demands vary from person to person, it depends on your goals, health status, and balanced diet whether you need to take a multivitamin every day.
For people suffering from nutrient deficiency, it's best to take a multivitamin or a certain vitamin every day to prevent the occurrence of symptoms and maintain a healthy status.
Should I get a specific multivitamin if I'm over 50?
Yes, it's advisable to choose a specific multivitamin for your age if you're over 50. Since nutritional needs of men evolves over their lifetime, it might be necessary to take additional essential nutrients to compensate for the changes happening in the body such as the ability to absorb certain nutrients.
Specifically, vitamin B12 absorption can decrease with age, making it essential for men over 50 to take supplements. Some of the essential nutrients that need an extra bump are calcium and vitamin D as they are needed to support bones and fill in nutritional gaps.
What percentage of a multivitamin is absorbed by the body?
There is no exact answer to this one as it depends on factors like age, health status, and gender to the form and stability of multivitamin, amount of nutrients in each multivitamin, when and how you consume it, and many more.
In fact, it's quite impossible to know how much nutrients the body absorbs from a multivitamin. The bioavailability or absorption rate of each nutrient varies, depending on the factors mentioned above.
However, it is known that if a multivitamin exceeds your required amount of water-soluble vitamins, you can expect that the excess is flushed out of your body through urine. On the other hand, excess fat-soluble vitamins like vitamin D and K, are stored instead of being absorbed and this can cause toxicity in extreme cases.
With that said, you can still do something to improve nutrient absorption such as taking a multivitamin with meal, crushing, and drinking with orange juice (in case you want to increase iron absorption).
Which Multivitamin For Men Should You Choose?
After deep research and several months of testing different products, I concluded that Ritual's Multivitamin for Men is the one I'd recommend most to my clients.
It provides all the critical nutrients you need to boost your overall health and uses only clean, traceable ingredients so that you know exactly what you're putting in your body.
The delayed-release formulation means that the product won't cause an upset stomach, even if you take it without food.
It's also been third-party tested for unsafe ingredients, so you're unlikely to experience any side effects with this multivitamin.
Our #1 Multivitamin For Men
Ritual Multivitamin 18+ for Men
Click For Best Price
Pros
Supports heart, bone, and brain health
Gentle even on an empty stomach
Only need to take 2 daily pills
Uses a clean formulation with no additives
Get the BEST PRICE until the end of June
Cons
Some customers dislike the mint taste and smell of the capsules
Was this article helpful?