As a certified fitness trainer, I recently lined up all the supplements, vitamins, and minerals I take regularly, and it was quite a sight, I have to admit.
I figured that it would be better and easier to have one single product that would contain all of the necessary minerals, vitamins, and herbs.
After doing some research, I stumbled upon ONNIT's Total Human, a product that fits the description of what I'm looking for.
Let's take a closer look.
Total Shape's Score : 4.9/5
4.9/5
Product Effectiveness
Ideal stack of Onnit supplements for an overall health boost

Provides a great energy boost

Easy to spread out your intake over the day

Great bulk order offers available

Comes with a 90-day money-back guarantee

Involved in clinical studies for sports supplements
Alpha Brain

Shroom Tech Sport

StronBone

Total Human B-Complex

New Mood

ViruTech

Key Minerals

Shroom Tech Immune

Krill Oil

Spirulina & Chlorella
Includes nootropics for brain health, focus, and motivation

Great source of B vitamins for mental and physical energy

Delivers a wide range of minerals for improved bone density

Improves physical endurance and energy levels
What Is ONNIT Total Human?
ONNIT Total Human immune system booster is a nutritional supplement stack that combines all the ONNIT products to help you with focus, energy, endurance, and a boosted immune function.
It comes in two packs that allow you to spread out the supplements throughout the day and night so that your body may get a more consistent supply of vital nutrients, based on 1st hand experience.
It's mainly geared towards people who already take the same supplements individually or from the ONNIT stack.
ONNIT claims that all ingredients are entirely natural and have been clinically tested to support their use to make you healthier and more effective.
It certainly seems to be more than a random selection of essential vitamins, minerals, and herbs, so let's take a closer look at what's in the packs.
How Does It Work?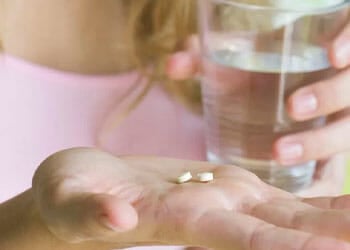 ONNIT Total Human supplement packs work by providing a range of benefits, including support for amino acid balance and serotonin production, filling nutritional gaps in the human body when combined with other supplements.
ONNIT Total Human works by providing you with the optimum micronutrients to support your body's needs, both day and night, based on 1st hand experience.
While a carefully planned healthy diet with the help of a nutritionist might give you most of your daily needs, you could still end up with occasional deficiencies that might impact your immune function.
Yes, each supplement pack contains quite a few pills and capsules to get all the ingredients, but each product tends to be easy on the stomach.
Just keep in mind that it's not an instant boost, but we heard from several users who started taking Total Human a few weeks ago that they already noticed a difference.
Total Human Ingredients
So, Total Human contains 10 different supplements, split into two different packs.
Here's a breakdown of what each contains and claims to do.
Total Human Day Pack

1. Alpha Brain
Alpha Brain is ONNIT's nootropic supplement which claims to work by using clinically studied herbs and amino acids to get your brain into a more focused state [1].
Alpha Brain seems to be a great addition to the Total Human day pack to kick start your day, especially if you need to work through many mental activities.
I can confirm that I've noticed better energy levels and more motivation for my workouts and day-to-day activities, which is a common effect of the amino acids in this complex.
See the complete ONNIT Alpha Brain Review.
2. Shroom Tech Sport
I've been taking a similar supplement, and what Shroom Tech Sport claims to support energy and endurance at the cellular level.
According to studies, cordyceps mushrooms (which can be found in Shroom Tech) can benefit people who exercise intensely [2].
It's probably not a pre-workout replacement, but it might help fuel your other tasks throughout the day to stay on track as I noticed that I'm feeling more energetic.
See the complete ONNIT Shroom Tech Sport Review.
3. StronBone
This is one of the supplements that I wasn't familiar with, but StronBONE has a mineral formula that should support your body to build up a stronger bone structure.
While the exercise itself may help to improve your bone density, some studies have shown that specific supplements might provide better results.
There were some reports from people who noticed better mobility in their joints that I can also attest to, which could be thanks to this complex [3].
4. Total Human B-Complex
B vitamins play a crucial role in energy production and metabolism, the reason why ONNIT has focused on creating a specific combination for athletes.
The main ones you need are vitamin B6 and B12, and getting a boost from Total Human B-Complex first thing in the morning might transform how you feel for the whole day.
According to study, these vitamins have also been linked with improved cognitive function [4].
While taking Total Human, I've noticed better digestion, a healthier appetite, and more stable energy levels.
Total Human Night Pack

1. New Mood
The first part of the Total Human Night Pack is a nutritional supplement called New Mood that combines natural herbs like Valerian Root and Chamomile to help you relax and unwind after a stressful day [5].
While taking this supplement, I've experienced some improvement in my mood and better reaction to stress and triggers.
See the complete ONNIT New Mood Review.
2. ViruTech
As the name suggests, ViruTech claims to boost your immune function with vitamin C, Zinc, and Selenium.
Studies have shown that these are essential supplements to help your body deal with infections and diseases while strengthening your immune system [6].
3. Key Minerals
Key Minerals is an extensive combination of micronutrients that people may be deficient in.
Some of them are:
Calcium [7]
Iodine
Magnesium
Boron
Minerals are essential because the body uses them for many different things, such as keeping your muscles, bones, and heart-healthy. This mineral complex should give your body everything that people are generally struggling to get through food alone.
See the other recommended multivitamins.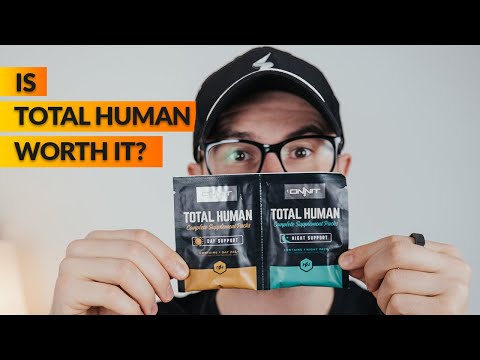 Both Packs

ONNIT Total Human is a comprehensive supplement system that includes both the Day and Night Packs, providing support for overall health and well-being, including bone health, with ingredients like green tea extract, making it a potential immune system booster.
There are 3 ONNIT supplements added to both the Day and Night Packs.
1. Shroom Tech Immune
Shroom Tech Immune claims to use a combination of mushrooms, herbs, and turmeric in a concentration that further supports your immune health.
Mushrooms may have beneficial medicinal properties, especially for people with autoimmune diseases, according to one study [8].
It seems like it may be focusing on the immune function in your gut, which isn't a well-known focus point for many people when they choose ONNIT supplements.
After taking this supplement, I've read reports about better digestion and overall better gut health, which I have noticed myself while taking this supplement.
2. Krill Oil
Krill oil is an excellent alternative to fish oil to get all your omega fatty acids.
Krill oil is similar to fish oil or omega-3 supplements and is frequently used by patients suffering from joint pain. It may be especially effective for those who suffer from knee joint pain [9].
Using krill oil for the ingredients provides a better purity with more minor heavy metals, and it's a more sustainable supplement source.
While taking this supplement, I've noticed less inflammation in my body and less joint pain, which could be one of the benefits of this ingredient.
See the complete ONNIT Krill Oil Review.
3. Spirulina & Chlorella
Spirulina and chlorella are both algae that contain high amounts of nutrients and have impressive health benefits, including lowering heart disease risk factors and improving blood sugar control [10].
If you've ever tasted raw algae, then you know what I'm talking about.
Both Spirulina and Chlorella have been very nutritious and have strong antioxidative properties.
Pros and Cons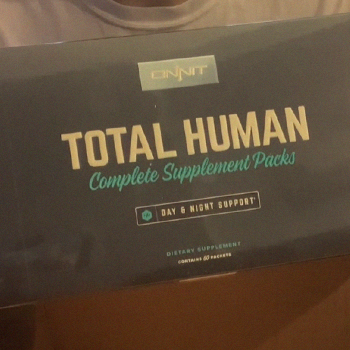 We like the Total Human Day Pack as it may boost natural energy production, which I can confirm.
This might help with early morning exercise or a busy job.
We also heard from people who had good things to say about the night packs, which seem to work well to help them unwind and recover from their exercise routines.
Our dietitian also had positive things to say about the product combination from an immune boost point of view.
Pros
All-in-one solution for all your health and energy needs
Broad boost of vitamin B, C, and minerals for your immune system
Combining all products reduces the overall costs
90-day money-back guarantee for peace of mind
Cons
You may need to set a timer for the different packs
Just keep in mind that there are quite a few dietary supplements to take, and you might want to set a reminder on your phone to spread them out a bit.
You'll also find the best subscription deals on the ONNIT Total Human website, and this is also the only place where you'll get the full money-back guarantee if you're not 100% satisfied with it.
Total Human Side Effects
We had a dietitian and nutritionist analyze each ONNIT Total Human ingredient for possible side effects.
The good news is that they are all generally deemed safe products. Also, none of our clients have reported any or side effects so far.
I didn't have any issues with it as well. What I would suggest, though, is that you don't take each of the packs all in one go to start with.
Ideally, spread out the day pack over a few hours in the morning, and do the same with the night pack later in the day. 
This way, you'll allow your body to get used to the boost it gets from each product.
Where Should You Buy It?
You should buy ONNIT Total Human from ONNIT's official website to get the best bulk prices and discounts. We believe this is the best and most secure way to get a hold of this product even though it's also available in other online stores.
There have been too many reports of fake and counterfeit dietary supplements out there, and all it takes is one of the ingredients to be dodgy, and you could mess up your health. The worst part is that some of these disreputable outlets are selling expired products, making them dangerous for consumption.
Another benefit of buying Total Human from the ONNIT website is the refunds and returns policy. Other platforms may not offer you the same level of safety in case something untoward happens to your supplements while in transit.
Customer Reviews

We want to show you a few Total Human review comments we found online that seem to support our test results.
Jenny is now into her second month of taking Total Human and has managed to get used to the many capsules. She has noted a lot more energy during the day and felt significant health benefits. - Jenny from Annapolis
Switching to a product like this has resulted in some enormous savings for Cheryl, and it seems to make her supplement planning a lot easier.- Cheryl from Quebec
Drew noted that his sleep quality and recovery times from training seemed to have improved the most. And he has avoided the common cold and flu for the past 12 months. - Drew from Denver
Comparison to Three Other Products
Ritual For Men
Onnit Total Human improves your mind, bones, muscles, joints, energy, and general well-being compared to Ritual For Men, which concentrates on brain and heart health and regular immune and muscular functioning.
The Ritual For Men and Onnit Total Human makers employ a visible supply chain to ensure all ingredients in the supplements are transparent.
Onnit Total Human and Ritual For Men are also offered in capsule form, making them easier to ingest and ensuring proper absorption in the intestine rather than the stomach.
Transparent Lab
The main comparison between Transparent Lab and Onnit Total Human is in their ingredients. Transparent Lab contains ingredients such as ashwagandha, coenzyme Q10, magnesium, and vitamins A, C, B1, and D, whereas Onnit Total Human contains ingredients such as Alpha Brain, Krill Oil, Spirulina, and Chlorella.
The ingredients found in Onnit Total Human are not in Transparent Lab supplements.
Onnit Total Human and Transparent Lab supplements come in capsule form for easy intake. However, Onnit Total Human is also available in soft gel form.
Unlike Transparent Lab, which only comes in one pack, Onnit Total Human is a two-pack of 8 capsules (morning and night packs).
Performance Lab
Onnit Total Human and Performance Lab are vegan, soy-free, caffeine-free, and non-GMO and are available in capsule form.
Onnit Total Human, like Performance Lab, has components that boost performance and have greater potency, allowing for greater assistance at a lower dosage while being effective.
To create its supplements, Performance Lab uses the NutriGenesis approach. NutriGenesis blends vitamin and mineral bioengineering with cofactors to boost absorption and maximize the advantages these substances deliver.
Ritual For Men
Click For Best Price
Pros
Combines vitamin K and omega-3 for heart health
Capsules dissolve slowly for benefits throughout the day
Easy-to-swallow capsules don't tend to get stuck
Third-party tested for higher purity
Available with free shipping and bulk-discounts
Cons
Doesn't have enough vitamin C
The dosage of zinc could be increased a bit more
Transparent Labs
Click For Best Price
Pros
Provides over 20 vital minerals and essential vitamins
Helps with mental and physical energy levels
Doesn't contain any GMO ingredients or artificial additives
Capsules are small enough to easily swallow
Great dose of zinc to help improve men's testosterone levels
Cons
You need to take four capsules a day to get the full dose
The capsules are not slow releasing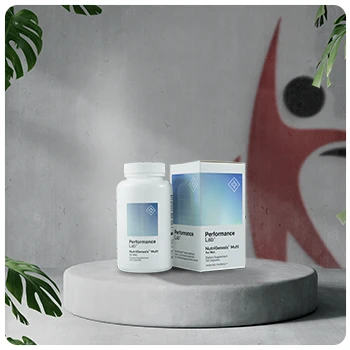 Performance Lab
Click For Best Price
Pros
Pros:
Specifically formulated for men to get a better dosage of ingredients
Doesn't contain any additives or unnecessary fillers
Use highly bioavailable sources of minerals and vitamins for faster absorption
Suitable for vegans
The capsules aren't too big to make them easier to swallow
Cons
Limited bulk discount offers available
Free shipping only available over $100
FAQs
1. Does Joe Rogan Promote Total Human?
Yes, Joe Rogan promotes Total Human and has often spoken about the stack on his podcast. He particularly likes that it combines all the products he thinks play a key role in his health.
2. Is Alpha Brain in Total Human?
Yes, Alpha Brain is in Total Human as part of the day pack. The product is a nootropic supplement that helps users get a daily mental boost to get through all their tasks more efficiently.
Do We Recommend ONNIT Total Human?
We have started recommending ONNIT Total Human to all our clients and readers.
ONNIT Total Human is a supplement system designed to support overall health, including optimal brain health and nervous system health. With ingredients to support energy production, heart health, and sleep quality, it aims to provide comprehensive support for overall well-being.
Based on the feedback from team members, nutritionists, and the hundreds of Total Human reviews we read, we think this is the best way to give your body everything it needs for health and vitality.
This is a great product that can lead to improvements in many different areas, such as boosted energy, better focus and motivation for your workouts, and many more, based on 1st hand experience.
In one product, you get the same benefits as if you were taking multiple different ONNIT supplements, and this way is a lot more practical.
Overall, this is a good product that does exactly what it says.
Try it and see for yourself.
Order your first box today with the knowledge that you have a free trial period with a money-back guarantee if it doesn't work as you expect.
We Recommend This Product
Pros
All-in-one solution for all your health and energy needs
Combining all products reduces the overall costs
Broad boost of B vitamins, vitamin C, and minerals for your immune system
90-day money-back guarantee for peace of mind
Get the BEST PRICE until the end of September
Cons
You may need to set a timer for the different packs
Was this article helpful?