This famous brand promises to enhance your performance and stimulate your body and mind safely and effectively without stimulants.
But does it really work? Is it legit?
To provide you with an unbiased opinion about Onnit Shroom Tech Sport, as a health and performance coach, I tested the product myself, sought the opinions of some of my clients and colleagues who have used it, and analyzed the results with my dietician who specializes in sports and nutrition.
We also went through 200+ online customer reviews from social media and the company's website.
Here's what we found.
What Is Onnit Shroom Tech Sport?
Onnit Shroom Tech Sport is a product designed to naturally fill the body with cellular energy and cardiovascular endurance, without stimulants (unlike many other similar products), based on 1st hand experience.
According to our tests and research, it uses all-natural herbal ingredients rich in antioxidants, amino acids, and other beneficial components.
This product promises:
Increased energy and muscle power
Better mood and focus
Lower stress levels
Onnit is a renowned US manufacturer of sports supplements endorsed by celebrities like Joe Rogan, Ken Blackburn, and others.
The company is known for rigorous clinical testing of all their products to ensure safety, purity, and efficacy.
How Does It Work?
Onnit Shroom Tech Sport works by increasing oxygen and ATP (adenosine triphosphate) or the energy in your muscles, which then improves your focus, stamina, speed, and mental and athletic performance, through my own experience.
When your body utilizes its ATP and oxygen stores more effectively, your muscles will be able to recover from a high-intensity prolonged workout faster.
Also, after testing this product, I felt less tired and stressed and more motivated to visit the gym frequently.
Besides providing a higher, pure energy boost on a cellular level, this supplement is said to enhance your strength, enabling you to lift heavier weights or perform more reps than you'd typically do.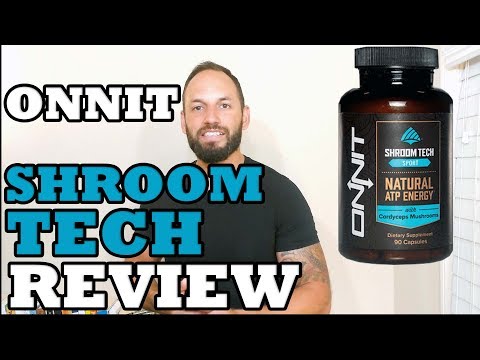 Onnit Shroom Tech Sport Benefits
Onnit Shroom Tech Sport is one of the pre-workout supplements that aims to enhance cellular energy and improve aerobic performance. It contains mushroom supplements known for their potential benefits on physical health.
As mentioned, Shroom Tech Sport is a workout supplement that claims to increase your energy levels by improving the body's ATP level.
Beyond that, the manufacturer claims that it:
Boosts training volume and physical performance
Assists in energy production
Enhances cardiovascular endurance
Shroom Tech Sport contains several vitamins, minerals, and adaptogenic herbs known for their physical and mental benefits, such as higher resistance to stress, better overall mood, and enhanced cognitive function, based on 1st hand experience.
Onnit Shroom Tech Sport Key Ingredients
When considering Onnit Shroom Tech Sport, it is essential to weigh both the health concerns and potential health benefits associated with its mushroom complex. Based on my experience, this effective energy supplement improves exercise performance and increases exercise volume in the human body.
Onnit Shroom Tech Sport has a total of 7 active ingredients, 5 of which are divided into two proprietary blends:
The O2 Blend
The Adaptogen Blend
Vitamin B12 as Methylcobalamin (750 mcg)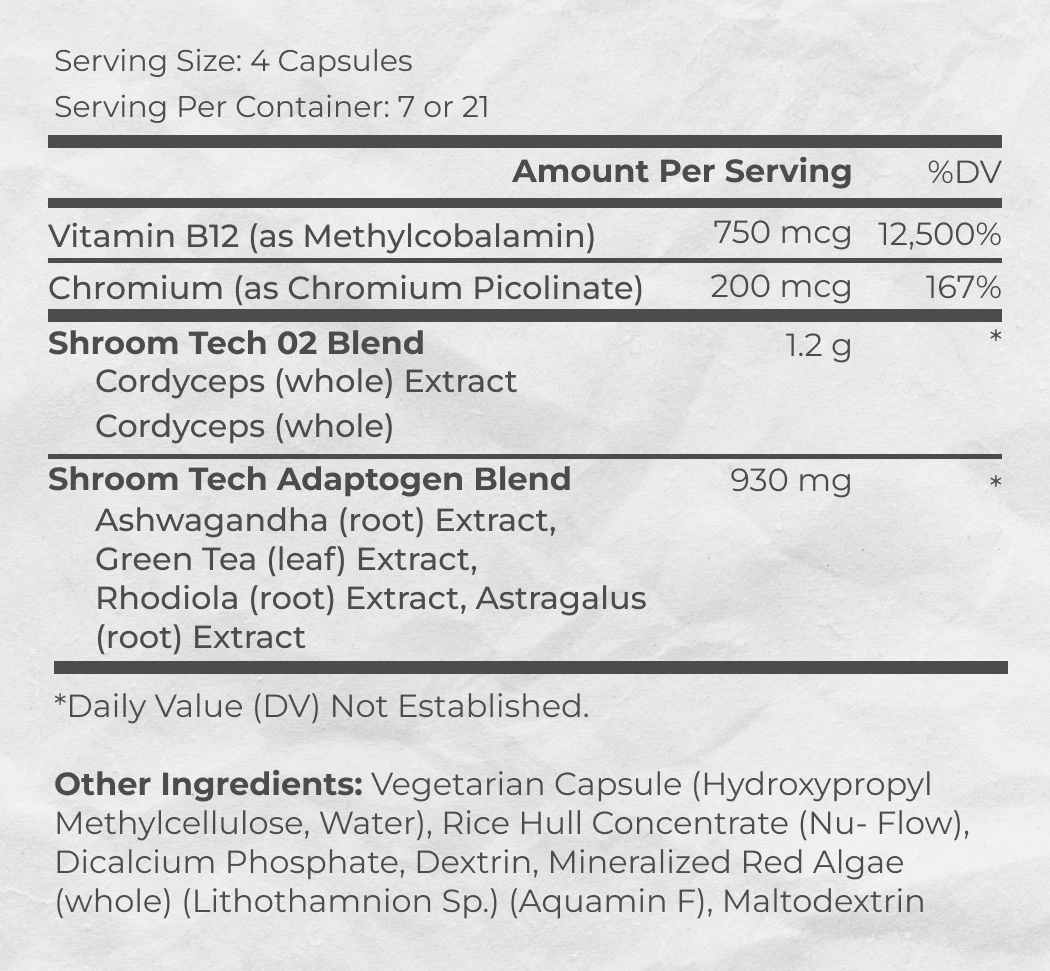 Methylcobalamin is an active, bioavailable, naturally-occurring coenzyme form of Vitamin B12 [1]. This particular form of vitamin B12 is commonly found in animal products such as milk, eggs, and meat. It's a basic yet essential vitamin that plays a critical role in various bodily functions.
Some of its numerous benefits include:
Supporting energy production
Contributing to the formation of red blood cells
Protecting immunity, DNA, RNA, and neurological health
Reducing homocysteine damage
Encouraging body detox
Stimulating serotonin production, improving mood and mental energy
Reducing stress and fatigue to ensure refreshing and relaxing sleep (when combined with Rhodiola), and much more
Some of our clients who lacked vitamin B12 in their diet reported that they constantly feel tired and lack motivation.
After taking this supplement, which contains a hefty dose of vitamin B12, they reported some improvement in their energy levels.
Chromium Picolinate (200 mcg)
Chromium Picolinate is an essential trace mineral that helps your body absorb other nutrients more efficiently and balance your blood sugar levels during workouts, especially after a meal.
According to a scientific review, supplements containing 200-1,000 mcg chromium as chromium picolinate a day improve blood glucose control and reduce insulin resistance. This is a common denominator in a cluster of cardiovascular disease risk factors [2].
It also impacts fat metabolism, commonly found in fat burners and weight loss supplements.
Since most people don't get enough chromium from their diet, Shroom Tech Sport contains a little bit more of your daily chromium requirement to keep your blood sugar from spiking.
These benefits resulted in me experiencing lower appetite and fewer cravings for sugary food.
Shroom Tech O2 Blend - Cordyceps Sinensis (1.2 g)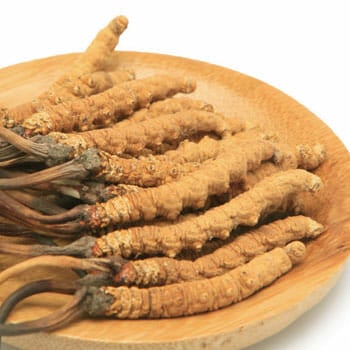 The O2 blend is composed of two forms of one ingredient and is included for maximizing energy utilization during workouts.
The key active ingredient behind the patented Onnit Shroom Tech O2 Blend is Cordyceps Sinensis - a combination of the whole Cordyceps mushroom and Cordyceps extract.
This adaptogen used in traditional Chinese medicine for centuries is a "rare combination of a caterpillar and a fungus" that contains plenty of phytonutrients, cordycepic acid, and adenosine as its main components [3].
This is the reason why supplements started including Cordyceps in their formula. Studies from the National Center for Biotechnology Information suggest that Cordyceps can:
Enhance the oxygen utilization in the body

Increase ATP as one of the primary sources of cellular energy in the muscles

Improve aerobic capacity, athletic, and cognitive performance

Reduce fatigue

Regulate hormones

Promote libido and longevity, among various other health benefits [4]
As a result, I noticed a quantifiable improvement in my training performance. My endurance in long-distance runs increased by about 20% and my post-workout recovery period reduced.
All that without excessive amounts of potentially harmful stimulants many similar products usually contain.
Shroom Tech Adaptogen Blend (930 mg)

The adaptogen blend works to help with muscle endurance and recovery, and overall mood and relaxation.
It contains the following ingredients, each with its impressive and unique benefits to help you combat stress and feel more relaxed under high physical and mental pressure.
Ashwagandha (Root) Extract - Indian Ginseng
Ashwagandha, also known as Indian Ginseng, is one of the most popular and essential herbs in Indian Ayurvedic medicine.
It is considered an adaptogen as it helps your body manage and even reduce stress.
Aside from this, it is also known to improve athletic performance, enhance sleep quality, and benefit your overall health in many other ways.
Specifically, Ashwagandha is proven to:
Increase muscle mass and strength
Improve VO2 max performance
Enhance muscle recovery
Reduce cortisol levels effectively to help you fight stress and anxiety
Improve mood and focus
Increase energy levels
As its popularity grew around the globe, some of our clients were excited to try a supplement with Ashwagandha as one of the main ingredients.
They reported better exercise performance and better mood and motivation.
"Ashwagandha has been called the king of Ayurvedic herbs. Limited research suggests that it works well for reducing stress and anxiety. It may also modestly enhance strength performance, improve glucose metabolism, and increase testosterone levels, but more research is needed to confirm this."

- Kamal Patel, Co-founder of Examine.com
Green Tea Extract
Green tea extract is a potent antioxidant-rich in neuroprotective polyphenols and catechins to help your body fight free radicals.
It is a popular ingredient in fat burners and weight loss supplements because green tea extract increases the rates of fat oxidation and energy metabolism that aid in weight loss.
Other benefits of green tea extract include:
Preventing cell damage and aging

Boosting metabolism to aid in weight loss

Increases energy and endurance
Rhodiola (Root) Extract
A powerful Arctic herb Rhodiola Rosea works great with the other ingredients within this blend.
According to a study found on the National Center for Biotechnology Information website, Rhodiola Rosea has a reputation for enhancing mental and physical performance, decreasing symptoms of fatigue and depression, increasing work productivity, and providing antioxidant and anti-inflammatory effects, among others [10].
Interestingly, the less this natural adaptogen is used, the more power and potency it provides.
Some of the benefits are:
Boosts physical and mental energy
Shortens recovery time after training
Aids in muscle growth
Helps the body handle stress by increasing dopamine levels
While using this product, I noted a significant reduction in my fatigue levels. This resulted in a 30% improvement in the number of sets and reps I could perform in a single workout session.
Astragalus (Root) Extract
Like the other ingredients in this blend, astragalus is also a common adaptogen that has been used in traditional Chinese medicine to strengthen the immune system.
It contains plenty of antioxidants to protect cells from oxidative damage.
This strong immunity booster has anti-inflammatory and stress-reducing properties that are also believed to enhance exercise performance and prevent exhaustion after a strenuous workout.
However, evidence is quite limited, so more research needs to be done [11] [12].
Onnit Shroom Tech Sport Pros and Cons
Pros
Contains a combination of earth-grown, non-habit-forming, herbal ingredients
Potent formula tested and proven to work by a double-blind placebo-controlled clinical trial at Florida State University (FSU)
Provides sustained, clean energy boost without the crash or jitters
Increases cardio endurance, aerobic performance, and mental clarity
Helps you fight stress and fatigue
Powerful antioxidative effect
Speeds up metabolism to support fat loss
Product suitable for vegans, vegetarians, and all types of athletes (recreational and professional)
Keto-friendly
No soy, gluten, dairy, GMO, drugs, additives, preservatives, artificial flavors, colors, or other common allergens
Made in the USA by a trustworthy company following the quality and safety standards
Cons
Contains a proprietary blend with non-transparent dosages of each ingredient
The price might not fit into everyone's budget
Too many pills to swallow daily
Onnit Shroom Tech Sport Side Effects
Shroom Tech Sports contains scientifically-researched, safe, and natural ingredients in small quantities.
No users have reported any side effects so far, so you shouldn't experience any negative reactions if you're healthy and don't exceed the recommended dosage.
If taken in too high amounts, some ingredients may lead to side effects such as:
Sleepiness or autoimmune disease aggravation (due to Ashwagandha overdose because Ashwagandha and Astragalus strengthen your immune system)
Gastrointestinal issues that could be caused by Astragalus
An increased risk of bleeding that could be caused by too much Cordyceps
An excessive intake of Rhodiola extract can sometimes lead to occasional headaches
Clay-colored stools that might be from too much Chromium Picolinate
Sleep disturbance due to a bit of caffeine from Green Tea Extract in people who are oversensitive to stimulants or who regularly drink a lot of coffee, tea, energy drinks, etc.
Before taking any supplements, always talk to your doctor, especially if you're already taking other medications or other supplements.
Onnit Shroom Tech Sport Missing Ingredients
I am quite impressed with the all-natural ingredients in Shroom Tech Sport which are scientifically proven to improve muscle endurance and strength.
One additional thing that I thought would be nice is to have some amino acids in the mix, specifically L-Carnitine and L-Tyrosine.
These amino acids help boost energy levels, enhance focus and clarity, and improve muscle recovery.
This supplement has already included ingredients that provide everything mentioned, but these amino acids would simply enhance the existing benefits.
Still, I'm satisfied with the all-natural Shroom Tech Sport formula; it has everything needed to support energy production, stress reduction, and overall physical and mental performance.
Does It Work?
Yes, Onnit Shroom Tech Sport works, as the FSU trials showed. It helped boost my energy levels and enhance my physical and mental performance during our tests.
Some aspects where Shroom Tech Sport has the most impact are:
Sprint performance
Bench press and squat performance
Resistance and high-intensity interval training
Cardio performance
Maximal aerobic training
Customer Reviews
Based on our experience, Onnit Shroom Tech Sport seems to work well to increase both physical and mental performance.
Customer reviews are mostly positive with an average of 4.5 out of 5 stars from hundreds of reviews online.
The majority of reviewers reported experiencing improvements in their workouts within the first few weeks of using it.
Here are some of the reviews:
"I use it every time I run long distances or lift weights, it really does give me an extra push when I feel I'm wearing down."
"Feeling the difference immediately. Pumped out more reps, easily. Usually I'd be gassed out the rest of the evening, instead I had a 2 hr skateboarding session."
"Great balanced pre-workout. I find myself doing more reps in later sets on top of that initial motivation to get going."
"I got better pumps, more energy and great focus. No itching, shakes or stomach upset from this supplement."
Over 80% of users rated this product quality and valued it highly.
After reading hundreds of positive testimonials, no wonder that over 80% of users rated this product quality and value highly.
Onnit Shroom Tech Sport Price
One The last time we checked the prices, one bottle of Shroom Tech Sport 84ct retailed for $55.89.
But, the company offers a great deal; if you subscribe to Onnit, you can get 15% off your current order and all future Onnit product orders.
The recommended daily dosage is 4 capsules, making this bottle last you for approximately 21 days.
Another offer that the company has is buying the product in a smaller version of 28ct, which lasts for a week.
Also, one of our testers wasn't satisfied with the results after taking it for 7 days, and he was eligible for the 90-day money-back guarantee.
It's important to note that all the pricing and shipping information was collected while writing this review. Some changes might be possible.
Where Can You Buy It?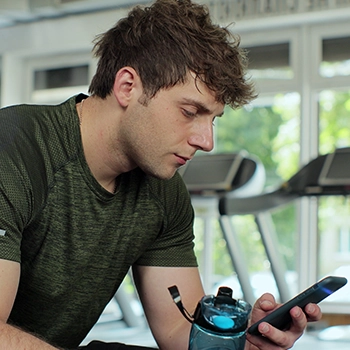 You can buy the Onnit Shroom Tech Sport supplement from the company's official website and other trusted retailers.
Based on our tests, purchasing directly from the manufacturer is risk-free, especially for first-time buyers.
You get a 90-day money-back guarantee, at least a 15% discount through their Subscribe & Save program, and other discounts or exclusive rewards you can't find anywhere else except on the official website by earning Onnit X Rewards points.
One bottle of the Shroom Tech Sport can last 7-21 days, depending on the number of capsules included (28 or 84).
Currently, the price per serving is lower with the bundle package.
Avoid buying from random online platforms since you might end up getting a fake or expired product. This could only impact your body composition negatively, and you don't want that risk.
Pre-Workout Alternatives
Let's briefly examine how ONNIT Shroom Tech Sport compares to three leading pre-workout supplements.
Transparent Labs BULK
Bulk from Transparent Labs has a loyal following due to its reliable ingredients, impressive transparency, no proprietary blends or artificial additives, and, most importantly, its effectiveness.
Citrulline, beta-alanine, and taurine are at the forefront of the BULK, providing a significant energy boost and muscle endurance, which our dietitians confirmed the latter is likely due to the hefty amount of citrulline malate.
I like the addition of Bioprene for faster absorption, meaning you get what you need for your workout quickly.
Transparent Labs offers several all-natural fruity flavor options in its BULK lineup. We ordered the tropical punch, pina colada, and sour grape for our testing, and our test group enjoyed them all; however, the sour grape was a user favorite.
Cellucor C4
Like most pre-workout supplements, Cellucor C4 comes in powder form compared to ONNIT Shroom Tech Sports' capsules.
I am an avid label reader, and my decade as a health and performance coach has underscored the importance of this practice, particularly when it comes to supplements. I am disappointed in both Cellucor and ONNIT for including ingredients hidden behind proprietary blends and not listing exact amounts.
While Cellucor C4 comes in fun flavors like cherry limeade and frozen bombsicle, which our test group, myself included, thought tasted great, the use of artificial flavoring was disappointing.
That said, Cellucor, like ONNIT Shroom Tech Sport, is a solid pre-workout supplement that provides energy and focus, allowing you to push through intense workouts.
The two go about boosting your athletic performance differently. ONNIT provides a formula packed with herbs and vitamins, and Cellucor uses a blend that includes beta-alanine, creatine, citrulline, caffeine, and B vitamins.
Ora Organic Pre-Workout Powder
Ora Organic takes a similar approach as ONNIT to provide an all-natural, plant-based pre-workout powder.
Both supplements, which I dislike, use proprietary blends making their labels non-transparent because we don't know exactly how much of each ingredient is in the formulas. Both ONNIT and Ora Organic include Rhodiola and ashwagandha in "adaptogen blends."
Ora Organic contains about as much caffeine as a cup of coffee, so you don't have to worry about overdoing it, particularly if you enjoy a morning cup of joe or two.
Our test group users, myself included, appreciated the clean ingredients and good energy boost without jitters or crashes. For our testing, I ordered the ceremonial matcha and beet pomegranate, a couple of unconventional flavors that were enjoyed by most in the group.
FAQs
How Should You Take Onnit Shroom Tech Sport?
You should take four capsules of Onnit Shroom Tech Sport dietary supplement with a glass of water on an empty stomach 45 minutes before a training session, sports competition, or any other physical activity requiring more energy and endurance.
Is There Caffeine in Shroom Tech Sport?
Yes, there is a small amount of caffeine from green tea extract in Shroom Tech Sport, but it's unlikely to cause any harmful effects unless you're oversensitive to caffene.
How Long Do the Effects of Onnit Shroom Tech Sport Last?
The effects of Onnit Shroom Tech Sport may last from a few hours or weeks after consuming the supplement until you stop taking it. An energy boost is usually immediate and lasts for several hours. In contrast, you may start feeling the mental benefits of nootropics in a few weeks until you stop using the product.
Can I Get an Onnit Shroom Tech Sport Free Trial?
Yes, you can get a sort of Onnit Shroom Tech Sport free trial due to the company's flexible refund policy.
Is Onnit Shroom Tech Sport Safe to Use, and Are There Any Potential Side Effects?
Onnit Shroom Tech Sport is generally considered safe for most users, but it's important to be aware of potential side effects like digestive discomfort or allergies, especially for those sensitive to mushrooms. Individuals with specific health conditions or those on medication should consult with a healthcare provider before using the supplement.
How Does Onnit Shroom Tech Sport Differ From Traditional Stimulant-Based Energy Supplements?
Unlike traditional energy supplements that rely on stimulants like caffeine, Onnit Shroom Tech Sport focuses on boosting cellular energy and improving oxygen utilization for sustained energy. This results in a more natural energy boost without the common jittery or crashing effects associated with stimulants.
What Does User Feedback Typically Say About Onnit Shroom Tech Sport's Effectiveness and User Satisfaction?
User feedback on Onnit Shroom Tech Sport is generally positive, with many users reporting improved exercise endurance and energy levels. However, experiences vary, and some users may not notice a significant difference, highlighting the importance of individual responses to supplements.
Our Verdict on Onnit Shroom Tech Sport Supplement
Undoubtedly! As one of its users says - I'm "Onit"!
Onnit Shroom Tech Sport aims to support digestive health and overall well-being, making it a perfect supplement to consider alongside other supplements. With its highest quality ingredients, it is designed to enhance your workout session and provide benefits for most people.
I'd absolutely recommend Onnit Shroom Tech Sport not only to athletes but anyone who feels chronically tired and cranky at the end of a hectic workday.
Many users have confirmed it may make physically or mentally challenging tasks less exhausting.
Based on my own experience, if you need a clean energy and productivity boost without jitters and other caffeine-related adverse reactions, you should give Onnit Shroom Tech Sport a chance.
WE APPROVE
Pros
Contains a combination of earth-grown, non-habit-forming, herbal ingredients
Potent formula tested and proven to work by a double-blind placebo-controlled clinical trial at Florida State University
Provides sustained, clean energy without the crash or jitters
Increases cardio endurance, aerobic performance, and mental clarity
Get the BEST PRICE until the end of December
Cons
Contains a proprietary blend with non-transparent dosages of each ingredient
Was this article helpful?