While Phenocal claims to be the "#1 Rated Weight Loss Product," I was curious to see how it stacks up against other market leaders. In my experience, few products truly live up to such bold claims.
Below, I've compared Phenocal's ingredient list, price point, and effectiveness with two other popular weight loss supplements.
Then, at the bottom of the Phenocal website, you'll see a disclaimer: "The FDA has not evaluated these statements."
From my years in the nutrition field, I've observed that while the FDA evaluates the safety and efficacy of food and drugs, weight loss supplements often escape this scrutiny.
This exemption allows manufacturers some leeway with their claims. I've attached a link to an FDA guideline document for those interested in diving deeper into this topic.
To give this product a fair shake, I embarked on a meticulous research journey. I consulted with renowned dietitians, dissected its ingredients, and even conducted a hands-on test with a group of volunteers.
Check out the attached photo gallery to see our testing process and some before-and-after results from our volunteer group.
This review will show all we learned throughout weeks of testing, so you'll know if Phenocal is genuinely the real deal.
What Is Phenocal?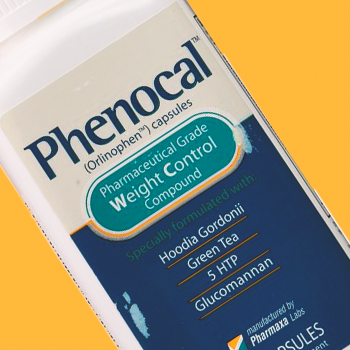 Phenocal is a weight loss supplement that can boost your metabolism, reduce your appetite, lower your cholesterol, and regulate your insulin levels.
Its main ingredient is fucoxanthin, a pigment found in algae and seaweed.
Phenocal claims to help you lose weight in similar ways to many other products.
There were 96 Phenocal reviews on Amazon at the time of writing, and only 35% of those are 4 or 5 stars.
Since its debut, Phenocal has seen several refinements to improve its effectiveness. Initially, its primary focus was appetite suppression. However, user feedback and scientific advancements led to the inclusion of metabolism-boosting ingredients.
In 2019, a potent blend of B-vitamins was introduced to address common deficiencies in those battling weight issues. The 2022 update added Bioperine® to enhance ingredient bioavailability, ensuring users derive maximum benefits from each dose.
These changes, driven by user feedback and research, highlight Phenocal's commitment to adapt and evolve for better results.
Let's dig deeper and discover who made this product, and what are users saying.
Who Makes Phenocal?
Pharmaxa Labs makes Phenocal weight-loss supplements. Aside from weight loss products, Pharmaxa Labs make dietary supplements covering everything from body balance to bone and joint support.
They have a vast assortment of dietary supplements in different categories to their credit. However, if you want to lose weight, Phenocal is their best-selling supplement.
How Does Phenocal Work?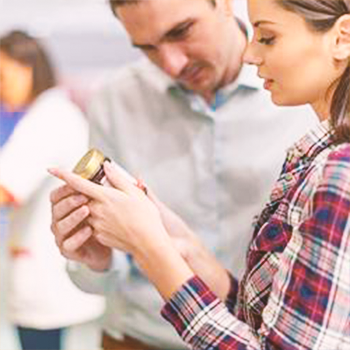 Phenocal works by increasing the user's metabolism and ensuring that the body constantly burns fat and consumes energy, thereby facilitating fat-burning.
It delivers the following benefits:
Turbo-charge your metabolism to assist your body in burning fat
Revs up your energy levels to give you the power to burn more calories while working out
Keep your appetite in check for the entire day to help you consume fewer calories
Reduce food cravings to support appetite suppression, and assist you in eating less
These claims are similar to a lot of other fat loss supplements on the market - nothing unexpected or unconventional here.
Phenocal also boasts an all-natural formula that provides maximum strength. The all-natural ingredients are the things we'd expect to see in an effective fat burner or balanced diet pill - B vitamins, chromium picolinate, glucomannan, and so on.
However, the quantities aren't as high as we've seen in other supplements, casting doubt on the claim of "maximum" strength.
As any weight loss product should should, the Phenocal website explains that reducing caloric intake and doing a sufficient amount of exercise is necessary to see results from taking this balanced diet pill.
Phenocal is taken twice daily, once before breakfast and once in the early afternoon before lunch. The recommended dose is three capsules twice a day.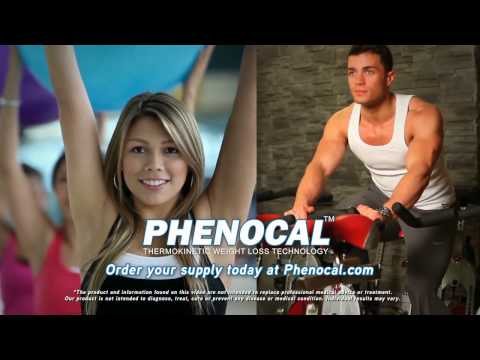 What Are the Ingredients? Are They Safe?
Phenocal contains twelve individual ingredients and a proprietary safe blend. Here's the full list:
Vitamin D3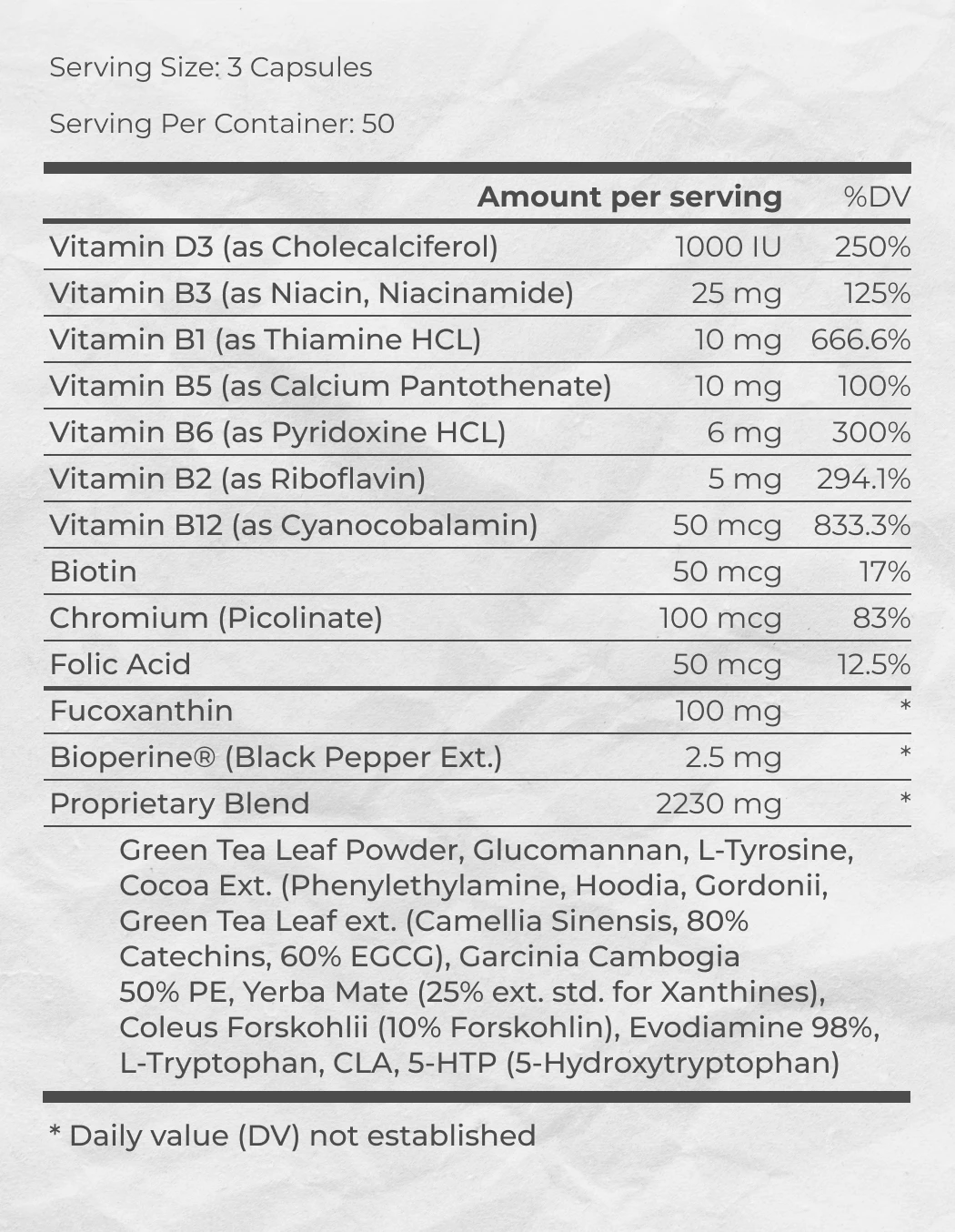 Deficiencies in vitamin D are linked to obesity, although it's unknown whether maintaining the correct levels makes you lose weight.
One study found that participants experienced more significant weight loss improvements when supplementing D3 [1​]. Vitamin D3 is often supplemented with vitamin K2.
Aside from losing weight, plugging potential vitamin deficiencies is a common goal of fat-loss supplements.
Vitamin B1, B2, B3, B5, B6, B8 and B12
B vitamins are often deficient in people with obesity, and fat-burning supplements include them as a way to prevent deficiencies associated with weight gain [2​].
Each is known to contribute to energy-yielding metabolism and the reduction of fatigue, both useful in energizing you for the exercise required to burn calories. Effective metabolism also positions your body to better metabolize fats [3, 4, 5​].
I like the addition of the B vitamins to the formula and noticed increased energy while I was taking Phenocal, which improved motivation and intensity of workouts.
Chromium
This mineral is thought to help suppress appetite and is widely studied for its effect on losing weight. Although results are mixed, with some studies finding no impact at all [6​], you'll find chromium in many weight loss products.
Phenocal contains chromium picolinate, a form of the mineral which is more readily absorbed by your body - it's thought that this will boost its effects.
Folic acid
It's thought that folic acid or vitamin B9 has the same effects as other B vitamins in this list - that is, contributing to energy-yielding metabolism and reducing tiredness and fatigue.
Deficiencies in this vitamin are linked to anemia, which may reduce your energy levels.
Fucoxanthin
This ingredient is extracted from a type of seaweed and is gaining attention as a potential weight-loss ingredient. A study found that fucoxanthin has "potential value in preventing and treating lifestyle-related diseases, such as obesity [and] diabetes" [7​].
Bioperine®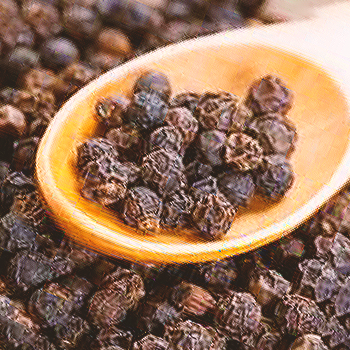 This ingredient is extracted from black pepper, and is a "bioavailability enhancer."
This means that it should help your body to absorb more of the other ingredients in Phenocal, enhancing their effects.
Bioperine® also has thermogenic effects, meaning it will raise your body's core temperature slightly to help you burn more calories and lose weight.
The Proprietary Blend
I am not impressed with the proprietary blend because I don't know if the amount of the ingredients is truly at maximized and effective quantities. I'd be happier with Phenocal if they listed ingredient doses individually, making their label more transparent.
The blend contains several ingredients, including green tea leaf extract powder, l-tyrosine, hoodia, and glucomannan. There is 2230mg of the blend in each serving of Phenocal (reminder: That's 3 capsules).
Phenocal claims to use clinically proven ingredients, but including these ingredients in a blend makes us skeptical.
Glucomannan, for example, is proven to be effective in daily doses of 3000mg to lose weight. But because it's in a blend, it's difficult to tell whether you'll be ingesting this amount each day.
In Summary
A lot of the ingredients are what we'd expect to see in fat burners to lose weight. Many have clear links with weight management, either directly (like the dietary fiber glucomannan and green tea leaf extract) or indirectly (like the B vitamins, for example, which provide energy to fuel workouts).
We like the fact that bioavailability has been considered (chromium picolinate is used rather than straight chromium, and Bioperine® is included). We're not so impressed by the use of such a blend.
Pros
B vitamins help fuel workouts
Addition of the dietary fiber, glucomannan, to make you feel fuller for longer
Better pricing when purchasing multiple bottles
Cons
A proprietary blend makes it difficult to determine the efficacy of ingredients
How to Use Phenocal?
To maximize the supplement's effectiveness, the company recommends taking 6 capsules per day, 3 in the morning and the remaining 3 in the mid-afternoon. Each bottle of Phenocal includes 150 capsules. It means the bottle will last you 25 days if you take the daily recommended dosage.
What Users Are Saying?
It's always useful to see what other customers have to say about a product:
"I'm very pleased with the results of this product. I lost weight n have been able to maintain it off!"

- Norma Hernandez, Trustpilot
"Excellent! Quick and easy ordering and shipping. No results yet, but I've only been taking it for 3 weeks. Still hopeful!"

- Christina M, Trustpilot
Phenocal Benefits - What to Expect

As we said earlier, Phenocal claims to be the "#1 Rated Weight Loss Product" available today.
We think that is a bold claim, especially when considering how much of a personal decision choosing a weight loss supplement is.
This supplement does have what it takes to deliver results, though. The formula contains ingredients that help you lose weight, and they claim to promote weight loss from different angles, among other health benefits.
Some ingredients are linked with appetite suppression (chromium, glucomannan), others with higher energy levels (B vitamins), and even thermogenic to help you burn fat and calories at rest.
From what we've seen, people tend to prefer weight loss supplements that offer support from different angles. Phenocal ticks this box, at least.
Phenocal Side Effects - Should You Be Worried?
You shouldn't be worried about the side effects of Phenocal since its ingredients aren't likely to cause unwanted symptoms when taken as directed.
However, we've included some minor possible side effects below:
Nausea
Diarrhea
Gastrointestinal pain
Itchiness
Coughing
Fatigue
Rapid heartbeat
Shortness of breath
Headache
This list of side effects is not exhaustive, and please do not consider this review professional medical advice. It is purely illustrative. We'd also like to reiterate that these side effects are unlikely to be encountered if you take Phenocal as directed.
If you do notice any side effects - either from the list above or otherwise - stop taking Phenocal and speak to a medical professional. Do it as soon as possible since some might be an allergic reaction that requires immediate attention.
Also remember that if you take Phenocal alongside any other weight loss supplements, the combined levels of each ingredient may exceed the recommended daily amounts. Be careful if you plan to take more than one at a time.
Other products we've reviewed:
Where to Buy Phenocal?
You can buy Phenocal on their official website or you can purchase it on Amazon and through a variety of online affiliate marketers. Be careful and ensure the legitimacy of any online sellers claiming to be affiliate marketers since you might end up getting a fake or expired product.
However, you'll be out of luck if you want to buy it in a store. Phenocal is not available at any of the big retailers, including GNC, Walmart, Vitamin Shoppe, Walgreens, and CVS.
Even so, buying them online through legitimate sources allows you to take advantage of the convenience and various discounts. Some platforms could even offer some bulk order benefits like free shipping.
Phenocal Cost - Is It Too Pricey?
Phenocal isn't too pricey. The company offers packages on its official website where you can take advantage of discounts.
One bottle has 150 capsules that last for 25 days and it costs $49.85, with a bottle of Green Pure green tea energizer supplement bottle as a freebie.
However, you can save more per bottle if you purchase any of the following packages:
Extreme Value System (3 bottles + free shipping): $127.12
Best Value Package (5 bottles + free shipping): $199.40
All these packages come with a free Matt Power's Body Transformation Guide eBook link valued at $29, which can help you get the most out of this effective weight loss supplement.
Alternatives
In the realm of weight loss supplements, Phenocal stands as a popular choice among many.
However, other products in the market have garnered attention for their unique formulations and benefits.
Let's delve into three alternatives and see how they compare to Phenocal.
PhenQ
PhenQ is a weight loss supplement with unique ingredients like capsicum, chromium picolinate, caffeine, nopal, and L-carnitine. Its standout component, Α-LACYS RESET®, is a blend that enhances metabolism and curbs hunger cravings.
The capsicum blends in PhenQ promote thermogenesis, increasing core body temperature to burn fat more effectively.
Compared to Phenocal, PhenQ focuses more on boosting metabolism and thermogenesis, potentially making it more effective for those looking to burn calories faster.
Leanbean
LeanBean stands out for its all-natural ingredient list. Its formula, updated in 2023, includes components like glucomannan, choline, vitamins B6 and B12, green coffee bean extract, and acai berry.
Glucomannan, derived from the konjac plant, is an appetite suppressant, while choline boosts fat metabolism. Including vitamins B6 and B12 helps reduce fatigue and supports muscle function.
In contrast to Phenocal, LeanBean emphasizes natural appetite suppression and energy boosting, making it suitable for those who struggle with food cravings.
Instant Knockout
Instant Knockout is a fat burner that has gained traction among high-performance athletes, especially MMA fighters.
While the detailed ingredient list wasn't provided, its popularity among athletes suggests that it might be effective for intense physical activities.
Compared to Phenocal, Instant Knockout might be more tailored for individuals who are into rigorous workouts and need an extra push in their fat-burning journey.
FAQs
Where can you buy Phenocal?
You can buy Phenocal from their official website or Amazon. At the time of writing, it doesn't appear that Phenocal is available to buy at other online outlets or high street stores.
​Does Phenocal have a money-back guarantee?
Yes, Phenocal has a 60-day 100% money-back guarantee. Peace of mind for people who are unsure whether Phenocal is the right weight loss supplement for them.
​Is Phenocal gluten-free?
Yes, Phenocal is gluten-free. If you have a sensitivity or health condition that prevents you from consuming gluten, Phenocal should be safe for you to take.
​Is Phenocal all-natural?
Yes, Phenocal is all-natural. Ingredients are all-natural, with the caveat that vitamin B9 is a manmade version of a naturally-occurring ingredient.
Yes, Phenocal is safe as long as it's taken as directed. As with all supplements, taking Phenocal as directed is recommended because exceeding the daily dose increases your risk of experiencing side effects. If you have concerns about the safety of this or any other weight loss supplement, speak with your doctor immediately.
​Does Phenocal give you energy?
Phenocal might give you energy. Technically, the ingredients in these weight loss pills are linked with a reduction in fatigue and enhanced energy-yielding metabolism, and the result of these processes may be that you feel more energized. There is no caffeine or other stimulant to provide energy directly.
Does Phenocal have caffeine?
Yes, Phenocal has caffeine from the cocoa extract and green tea leaf extract. However, the cocoa extract only gives a little to moderate amount of caffeine to help speed up your metabolism, burn fat quickly, and give energy.
Phenocal should be taken twice a day with water, with a daily recommended dosage of 6 capsules. It's best to take the first 3 15 minutes before breakfast and the remaining 3 around four hours before lunch.
It's important to take Phenocal with food to promote proper absorption. A bottle of Phenocal lasts for almost a month, 25 days to be exact.
Make sure to take only 6 capsules daily to prevent any adverse reactions.
Should You Buy Phenocal?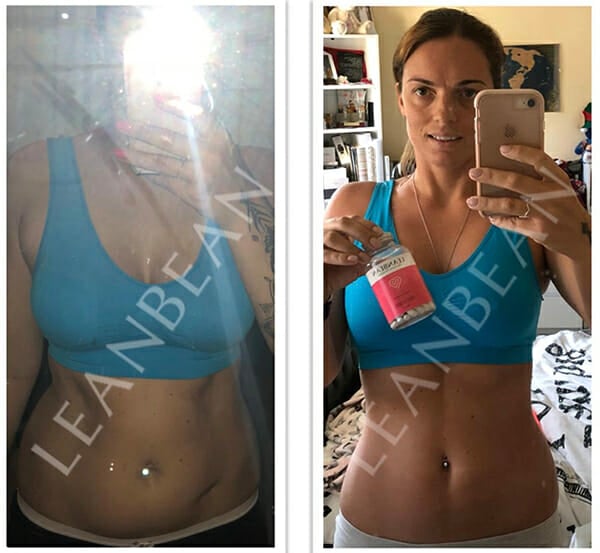 You should buy Phenocal if you're looking for a weight loss supplement that's been around for a while.
Phenocal looks like a solid product for weight loss. Despite not having the best reviews on Amazon or elsewhere, it is built around a formula to help you lose weight effectively from various complementary angles.
However, there's nothing Phenocal offers that we haven't seen done better elsewhere.
​Weight loss supplements that provide appetite suppressant effects through glucomannan, for example, usually use higher doses (3g per day). They also show the dose transparently, rather than hiding it in a blend.
Our top pick for a product that ticks all of the boxes above is Leanbean.
This weight loss product for women contains the clinically proven dose of glucomannan (3g per day) and is an incredibly popular weight loss supplement. Our findings from using LeanBean are detailed in this review.
We Recommend This Instead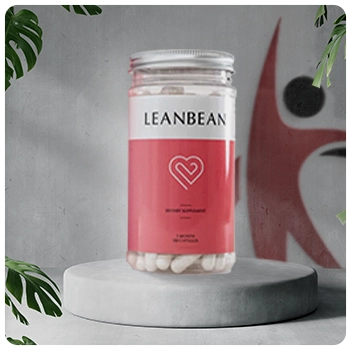 Click For Best Price

Pros
Carefully chosen ingredients claim to be scientifically proven
Contains no stimulants to cause jitters
Seems to have important appetite-suppressing abilities
Up to 90-day money-back guarantee
Get the BEST PRICE until the end of September
Cons
The dosage is 6 capsules per day
Was this article helpful?