There is no shortage of weight loss pills out there, but when you narrow down your search to the non-stimulant fat burner category, then your options shrink a lot.
Kaged Muscle Clean Burn is one such product, and our qualified team of personal trainers at TotalShape had seen it mentioned in quite a few forums and Facebook groups.
The comments were a bit mixed, so we decided to look into the details of the ingredients and give it a trial run with some clients.
Here's our full Kaged Muscle Clean Burn review.
What Is Kaged Muscle Clean Burn?
Kaged Muscle Clean Burn is a dietary supplement in the men's fat burner category. With ingredients like green tea and carnitine, it may help boost fat loss when combined with healthy exercise and diet plans.
What sets it apart is that the company has designed the product to not include stimulants that might cause jitters for some people.
There's also a claim that it may help maintain healthy blood sugar levels, which could help you better deal with hunger cravings.
It's also a third-party tested formula, which did give us some hopes that the ingredient list is safe and of consistent quality.
Now let's see what's in it.
Kaged Muscle Ingredients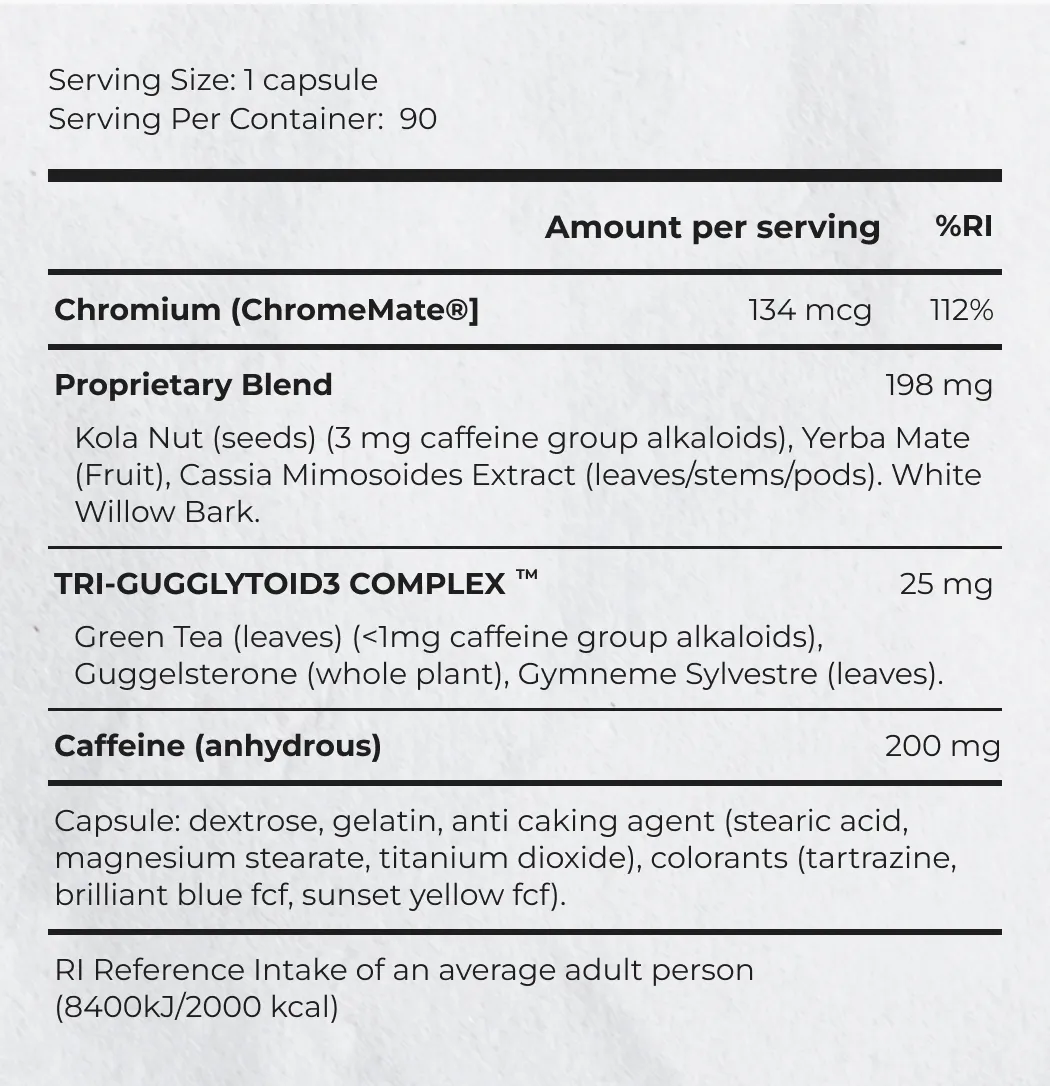 All the active ingredients are delivered in vegetable capsules that are easy enough to swallow.
Here are the active ingredients, along with the content amounts and some feedback from our nutritionist.
1. Chromium ChromeMate (134 mcg)
This is something you don't often see in weight loss supplements, but there is some evidence from scientific studies that it may help to burn off more fat [1].
However, the dosage in those studies was several times higher, and they don't support the company's claim that it can crush cravings for snacks and treats.
So, it's a good ingredient, just not strong enough.
Fat burner that we recommend: PhenQ Full Review
2. L-Carnitine Tartrate (1,000 mg)
You'll find L-Carnitine in quite a few dietary supplements, but its weight loss benefits are still a bit disputed.
Where there is more evidence is in disease prevention as well as heart and brain health areas, where studies have been quite a bit more successful.
3. Green Tea Extract (333 mg)
Green tea is one of the gems of nature that athletes don't seem to take advantage of enough.
One of the most interesting studies we found showed significant fat loss in test groups that took green tea as an extract [2].
It's also a far better ingredient for many people who tend to get jittery and an increased heart rate when they take caffeine-based products.
You may also get some antioxidant benefits to help detox your body from any toxins released with body fat.
Related product: PhenGold Full Review
4. Gymnema Sylvestre Extract (100 mg)
This is an interesting ingredient that I hadn't heard of before, and our nutritionist pointed us towards a great study [3].
There is clinical evidence that it may help to level your blood sugar, which might help avoid those spikes and crashes that often lead to snacking in between meals.
"Compounds extracted from gymnema have been shown to reduce the absorption of sugar from the intestinal tract and boost insulin production, all of which could help lower blood sugar." - ScientificAmerican.com.
Just keep in mind that it's not intended to diagnose, treat, cure, or prevent any disease, including diabetes.
You may also like: Ripped Fast Full Review
5. Capsicum Fruit Extract Capsimax (33 mg)
Capsimax might give you two distinct benefits.
First of all, this pepper extract has been shown to have thermogenic properties, which might boost your metabolism.
But it may also help speed up the absorption of the other active ingredients to make them more effective.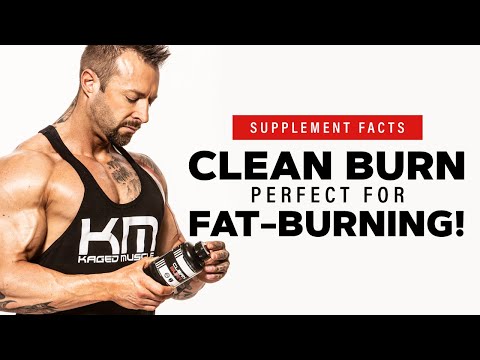 How Does It Work?
Kaged Muscle Clean Burn works as a fat burner that boosts your metabolism. It may help reduce how much sugar your body absorbs that might transform into new fat reserves.
The recommendation is to take two capsules up to 3 times daily, 30 minutes before meals.
This should give the ingredients enough time to start working, but some online comments mentioned that you might want to take it closer to your meal to avoid stomach upset.
See also: SuperHD Full Review
Pros and Cons
One thing we noticed in quite a few reviews is that people seem to have had success using this product to extend their fasting times.
They also mentioned that sugar cravings were reduced and that it did seem to burn fat.
Our main issues are that the amount of fat loss is a bit limited, which we saw with clients and in many online comments as well.
We also noted that some people might get a bit of an upset stomach from this product. If you do decide to try this one out, then maybe take them a bit closer to your meals at first.
Pros
May work well for extended fasting periods
Seems to work well for blood glucose stabilization
Cons
Some of the ingredients could be provided in a higher dose
You'll need to take several capsules throughout the day
Some reviews and forum comments mention stomach upset
Side Effects
Overall, the side effects we heard of were limited to a few people having some stomach issues. This was rare, but we know of a few other products that have a lot less impact on your stomach.
Overall though, it's generally a safe option, but we'll get to another product tip shortly.
That being said, it's not a recommended product if you're pregnant, nursing, or under 18 years old. The company also says that you should discontinue use and contact your doctor if you do develop side effects.
Customer Reviews
Here are a few reviews we found online that we thought helped summarize Clean Burn.
She has been using this product for about 3 months and finds that it helps her skip breakfast during her intermittent fasting times.  - Joanna from Boston
Traci was one of the users that reported some stomach cramping a few minutes after taking the capsules. She tried taking them with meals but ultimately switched to some other products.   - Traci from Baltimore
Matt thinks this is a great product that might help avoid hunger cravings for those sugary snacks. He now goes all day without any snacking in between his main meals, which seems to have helped him get to a calorie deficit diet.   - Matt from Lethbridge
He also had some mixed results. It seemed to help with his fasting plans, but he didn't notice enough change in his cutting phase. Dave did lose some weight, but the progress was the same as with just dieting and training.  - Dave from Houston
How It Compares To Alternatives
Burn Lab Pro
Burn Lab Pro is a dietary supplement based on an all-natural component blend that aids in fat reduction without causing muscle loss.
In addition to removing undesirable fat from the body, the Burn Lab Pro blend increases energy levels by breaking down fat cells. This improves endurance, stamina, and weight reduction. The pill also promises to stimulate quick muscle growth and recovery and to protect, retain, and enhance lean muscle, making it a fantastic shredding agent.
Both Burn Lab Pro and Clean Burn don't contain any synthetic additives and are gluten, soy, and GMO-free. They are also stimulant-free products.
Compared to Clean Burn, which comes with a serving of 90 per container and recommends a serving size of 2 capsules daily, Burn Lab Pro comes with a serving of 30 per container and requires a serving size of 3 NutriCaps daily.
Phengold
PhenGold is touted to aid in fat burning, assisting individuals in losing weight and burning fat quicker due to its possible effects on stored body fat, which is likely related to its amino acid concentration.
PhenGold has improved by integrating substances that show promising indicators of being able to help control hunger cravings, which frequently lead to snacking.
Both Clean Burn and Phengold come in capsule form. However, Phengold capsules are smaller than Clean Burn and are easy to swallow.
They both have fat-burning effects from their natural ingredients, with no reported side effects.
Clean Burn is stimulant-free, whereas Phengold contains moderate caffeine to aid focus and motivation.
Instant Knockout
Many of the compounds in Instant Knockout are present in comparable products, such as green tea extract and cayenne pepper. Athletes and bodybuilders may like the benefits of Instant Knockout, but regular gym-goers may find the caffeine concentration too powerful compared to Clean Burn, which has no caffeine.
It is recommended to take one red capsule four times daily to maximize Instant Knockout's effects, whereas Clean Burn requires two capsules three times per day.
What distinguishes Instant Knockout from comparable products like Clean Burn is that it is intended to help athletes and bodybuilders lose weight while maintaining muscle mass.
FAQs
How Long Does It Take for Kaged Muscle Clean Burn to Work?
It takes about half an hour for Kaged Muscle Clean Burn to start working, but you might not see results for several weeks. Your weight might also fluctuate for a couple of weeks before you notice a downtrend.
Does Kaged Muscle Clean Burn Contain Stimulants?
Do I Recommend Kaged Muscle Clean?
Our test results and research showed that this isn't one of the most effective products available. Online reviews also point to some mixed results for losing weight, which could make it a bit of a waste of time and money.
We recommend that you purchase PhenQ instead, which has given many of our clients significantly better results.
The ingredients are well researched and served in effective doses to burn fat and give you optimum results.
Order yours today and see how quickly it can make a difference in your appearance.
We Recommend This Instead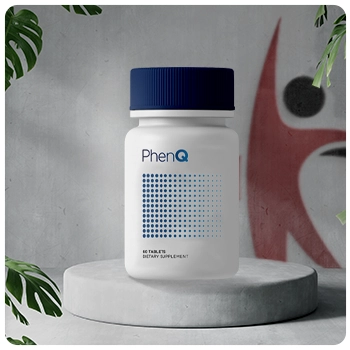 Click For Best Price

Pros
Boosts energy for better gym performance
Suppresses appetite
Improves overall mood and brain function
Replenishes body's lost electrolytes
Get the BEST PRICE until the end of September
Cons
Can be only purchased through the company website
Was this article helpful?