We all know about the antioxidant properties and many other health benefits of Green Tea. It's also been popular in fat burner products recently. But is it equally effective for shedding extra pounds as advertised?
Our expert team has carefully examined one of the popular Green Tea fat-burning supplements on the market.
Before setting too high expectations and putting your money on the table, let's dive into all the details you should know to figure out whether this Green Tea Fat Burner works.
What Is Applied Nutrition Green Tea Fat Burner?
Applied Nutrition Green Tea Fat Burner is an over-the-counter weight loss product people use in conjunction with a reduced-calorie diet and exercise plan to support their weight loss efforts.
It contains a blend of various herbal ingredients concentrated in soft-gel pills for supposedly 200% better and faster absorption.
The manufacturer claims that Green Tea Fat Burner provides users with powerful antioxidant support and vitality boost, also triggering thermogenesis and increasing fat oxidation to enhance weight loss.
Here's how exactly this product is believed to do it.
SUITABLE FOR MEN AND WOMEN
Applied Nutrition Green Tea Fat Burner
Check Current Price
How Does It Work?
Applied Nutrition Green Tea Fat Burner works by triggering thermogenesis to increase your body's calorie and fat-burning ability, especially when paired with a low-calorie diet and regular workouts. It can also provide your body with reliable antioxidant protection.
A glance at its ingredient list is enough to realize that this Green Tea Fat Burner heavily relies on caffeine and Epigallocatechin Gallate (EGCG) from Green Tea Extract when promising weight loss support.
Unfortunately, that's not enough for such promising claims, especially when experts say there's conflicting evidence about the effects of Green Tea on reducing weight, improving athletic performance, and mental alertness. [1]
All the other ingredients like Grape Skin, various berries, and other herbs might have some overall health-protective benefits (if included in substantial doses) but nothing much related to fat loss.
Let's find out how the main active ingredients of this product support the manufacturer's ambitious claims.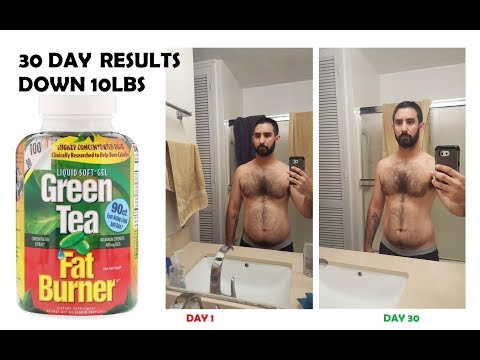 Green Tea Fat Burner Ingredients
Green Tea Extract
Green Tea can help increase your metabolic rate, energy levels, and alertness, but the effects aren't statistically significant, according to currently available research results. [2]
This fat burner product contains an extremely high amount of a potent antioxidant EGCG per maximum daily serving.
In conjunction with caffeine, EGCG may increase your levels of norepinephrine, a hormone that helps your body break down stored fat and use it as energy. [3]
Caffeine
Caffeine can enhance your sports performance, reduce fatigue, and help you lose weight, but the FDA warns that highly concentrated caffeine in high doses can also be toxic. [4]
This product label shows 160mg of caffeine. You should be aware that it contains much more as this widely consumed stimulant is found in Green Tea Extract and Yerba Mate, which are also listed as ingredients. Plus, many foods and drinks also contain caffeine. [5]
In short, we don't know how much caffeine this fat burner contains, so it gets difficult for you to monitor its daily intake and stay on the safe side.
Elderberry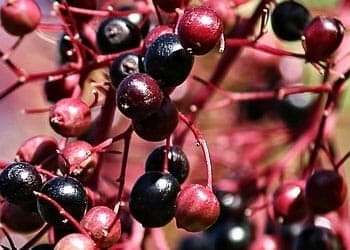 Besides other fruit extracts (some mentioned below), the Antioxidant Boost blend within Green Tea Fat Burner contains Elderberry, a plant rich in amino acids, protein, vitamins, minerals, and polyphenols with antioxidant properties.
So, this ingredient is believed to help you fight oxidative stress and various diseases, regulate blood glucose and pressure, and stimulate your immune system. [6]
However, additional studies are needed to evaluate its effects and toxic doses and determine how it interacts with other herbal components.
I'd suggest avoiding this and any other potentially hazardous ingredient when you don't know its exact amount hidden behind a proprietary blend.
Holy Basil
Another herbal extract with antioxidant effects, Holy Basil, is a part of Green Tea Fat Burner's Vitality Boost proprietary blend. Some research results have linked this Ayurvedic herb with protecting cells from oxidative stress, but the experiment was done on rats, not humans. [7]
Again the same red flag - unknown ingredient quantity paired with questionable effectiveness in fat loss.
Asian Ginseng
Even though the results of some low-quality studies have suggested that Asian Ginseng might help improve your physical endurance, the understanding of its full health and side effects is still quite limited. [8]
When you add its uncertain long-term safety, plus possibly interacting with other supplements and medications, it's evident that you should steer clear from this plant (at least until we find more concrete evidence that it's beneficial).
Fruit Extracts
The other fruit extracts included in one of the two proprietary blends this weight loss product contains are Pomegranate, Grape Skin, Schisandra, Blueberry, and Bilberry extracts.
They may have some antioxidant effects beneficial for your overall well-being, but they have almost nothing to do with weight loss.
Pros
It may help curb hunger, increase your metabolic rate, energy levels, and mental alertness
Packed with health-protective antioxidant content
Cheap
Easy to find in stores
Cons
Many users claim this product is ineffective for weight loss
Extremely high in caffeine
Highly concentrated EGCG may cause deadly liver damage
Contains potentially dangerous herbs, chemicals, and stimulants that may lead to a range of mild to severe unwanted side effects
May cause allergic reactions
Contains soy and fillers
Not suitable for caffeine-sensitive people, vegans, or vegetarians
Quite large gel pills that may stick together in the bottle
Any Side Effects?
The side effects of Green Tea Fat Burner pills, according to experts and customers' reviews, may include:
Nausea
Vomiting
Upset stomach
Heartburn
Diarrhea
Nervousness
Irritability
Tremor
Dizziness
Ringing in the ears
Irregular heart rhythm
High blood pressure
Headache
Sleep disruption
Anxiety
Confusion
Convulsions
Life-threatening liver damage
The manufacturer warns on the product label that this fat burner contains ingredients that may interact with some medications and affect your blood glucose levels and pressure, iron absorption, heart and liver diseases, and other medical conditions.
So, it's not advisable to use this product without consulting your doctor, especially if you're taking any medications.
Another recommendation is to limit your caffeine intake because this product is already pretty high in caffeine.
For those dealing with side effects, check out other recommended fat burners for men and the best weight loss products for women.
"The risk of caffeine overdose increases as the concentration of caffeine in the product increases, meaning even small dosages of a highly concentrated product could lead to dangerous effects."

- FDA
Minors, pregnant, and nursing women should avoid it as it also contains a chemical that may cause birth defects and reproductive issues.
People who decide to try out this fat burner shouldn't use it continuously for more than 90 days without a two-week break.
Where Can You Buy It?
You can buy Green Tea Fat Burner from Applied Nutrition's official website and from other third-party sellers online. Note that prices may differ.
A bottle of Green Tea Fat Burner contains 90 fast-acting liquid soft-gels and may last around 22 days if taken as recommended.
SUITABLE FOR MEN AND WOMEN
Applied Nutrition Green Tea Fat Burner
Check Current Price
FAQs
Are Green Tea Pills Safe?
Yes, green tea pills are safe as long as you don't take them in large doses. Experts say that ingesting daily doses of green tea supplements higher than 800mg can cause liver damage. [11]
Do Green Tea Pills Help Lose Belly Fat?
How Do You Take Green Tea Fat Burner?
Take two Green Tea Fat Burner pills in the morning and another two in the afternoon with meals and a big glass of water. Make sure to combine it with a healthy, low-calorie diet and exercise for optimal results.
Avoid using this weight loss product before bedtime as it contains lots of caffeine that may disrupt your sleep cycle. Also, ensure you don't exceed the recommended daily dosage.
Applied Nutrition Green Tea Fat Burner Work?
There isn't any solid research proving that this Green Tea Fat Burner really works for reducing weight.
However, Green Tea Fat Burner might modestly increase the fat-burning effects of exercise in comparison with taking no weight loss supplements.
But if you compare it to taking more effective fat burner products with research-backed clinically-dosed ingredients that complement one another, you get a totally different picture.
Meanwhile, the wrong choice may cost you money and health.
That's why I'd suggest using a proven fat burner like PhenQ instead of random weight loss products of questionable efficacy and safety you find online.
We Recommend This Instead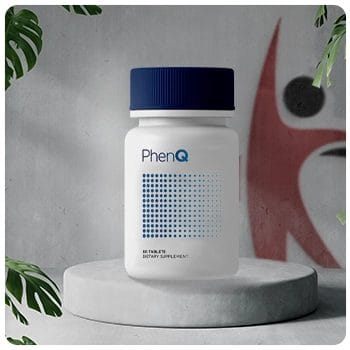 Click For Best Price
Pros
Helps boost fat burning metabolism to target stored body fat
Good appetite suppression reported by users
Helps reduce fat storage process
Helps boost physical and mental energy
Get the BEST PRICE until the end of June
Cons
Can be only purchased through the company website
Was this article helpful?