Some clients asked me about the Evogen Lipocide Xtreme pills. The manufacturer promises, and people expect it to support appetite control, provide an insane energy boost, sharpen focus, and turn the body into a fat-burning machine that sheds off stubborn flab overnight.
As an experienced professional trainer, I questioned these claims and dug deeper with my dietitian to determine whether you can trust all the promises.
I also got the help of nine volunteers to test it for six weeks and provide insights into their results.
What Is Evogen Lipocide Xtreme and How It Works?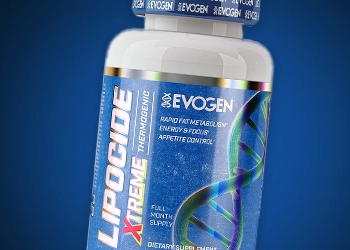 Evogen Lipocide Xtreme is a stimulant-powered fat burner that may help accelerate metabolism and support appetite control. It also aims to provide consistent, clean energy and mental focus boost to speed up weight loss.
Hany Rambod, 19 times Olympia-winning coach, designed Lipocide Xtreme for advanced athletes who need the support of heavy stimulants in remodeling a shredded physique while avoiding muscle mass loss due to reduced appetite, and caloric and protein intake.
Pros
Users are promised to expect a boost in energy levels and increased fat metabolism
Claimed to support appetite control and curb unhealthy food cravings
Marketed as a product that aids bodybuilders in lean muscle formation and weight management
Said to improve mental focus, mood, motivation, and performance
Cons
Non-transparent doses of ingredients hidden behind a proprietary blend
Too high in harsh stimulants that may cause adverse reactions
It may contain eggs, milk, soy, wheat, nuts, fish, and other allergens
Evogen Lipocide Xtreme Ingredients & Benefits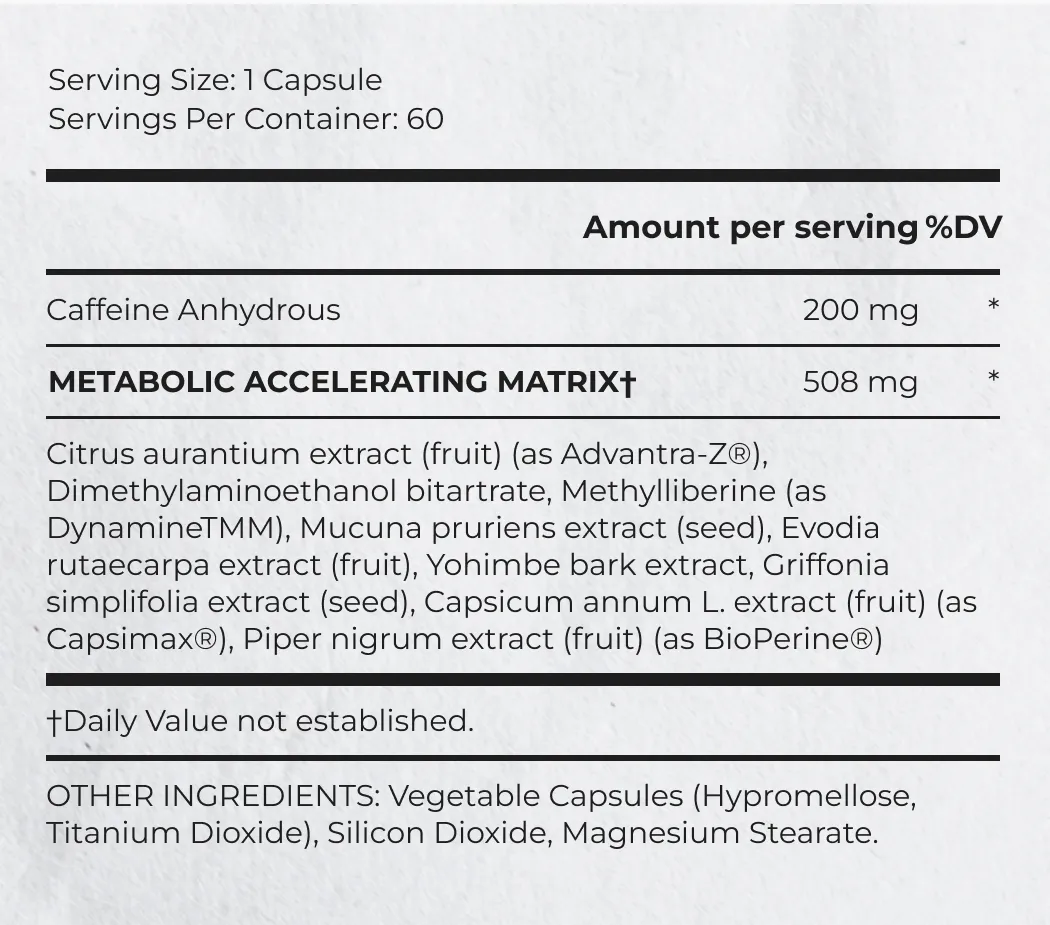 Here is some information my dietitian provided on the ingredients and benefits:
Caffeine Anhydrous  - Studies have shown this is one of the most potent stimulants that can boost energy and metabolic rate, triggering thermogenesis and helping you burn more calories.  However, this pure caffeine form may cause jitters, energy crashes, and more severe side effects, according to a British Medical Journal report [1].
Metabolic Accelerating Matrix  - For further metabolism and energy boost, and appetite control, Lipocide Xtreme contains a stimulant-heavy proprietary blend consisting of the following potent compounds in unknown doses.
Citrus Aurantium Extract - Popular as a thermogenic substitute for banned Ephedra, Citrus Aurantium (Bitter Orange) is loaded with Synephrine, a powerful stimulant believed to enhance energy and fat loss but also linked to numerous side effects [2].
Dimethylaminoethanol (DMAE) - DMAE is a neurotransmitter believed to increase your mental focus.
Methyl-Liberine - This neurostimulative chemical might improve focus and energy and has similar effects to caffeine.
Mucuna Pruriens Extract - Another potent neurotransmitter extract that's said to improve mood.
Evodia Rutaecarpa Extract - Evodia Rutaecarpa Extract has powerful thermogenic effects close to capsaicin, promoting the breakdown of fats.
Yohimbe Bark Extract - Yohimbe is an herbal aphrodisiac and thermogenic stimulant that improves circulation and lipolysis, increasing heartbeat.
Griffonia Simplifolia Extract  - The role of Griffonia Simplifolia Extract is to balance serotonin, melatonin, and tryptophan levels, helping prevent overstimulation.
Capsicum Annuum Extract  - Capsaicin included in Evogen Lipocide Xtreme as CapsiMax is proven to stimulate your central nervous system and lipolysis, raising your core temperature so that you burn extra calories and use stored fat for energy.
Piper Nigrum Extract  - Piperine from Black Pepper (used in Lipocide Xtreme as BioPerine) stimulates digestive enzymes to enhance other components' absorption and bioavailability, enabling users to feel an energy rush soon after consumption [3].
Evogen Lipocide Downsides: Possible Side Effects
Since Evogen Lipocide Xtreme contains a combination of powerful stimulants and almost all its ingredients are included in non-transparent doses within a proprietary blend, you can expect to experience some side effects when using this supplement.
Research has linked Caffeine Anhydrous, Citrus Aurantium, Yohimbe, and some other ingredients to causing side effects such as rapid heartbeat, high blood pressure, dizziness, headaches, anxiety, nausea, stomach cramps, diarrhea, vomiting, and similar adverse reactions.
Before using Evogen Lipocide Xtreme, it's crucial to consult with a healthcare professional if you have a pre-existing medical condition, as it is designed to support rapid fat metabolism when combined with proper exercise and a training program, offering a potentially powerful weight loss solution.
Where to Buy Evogen Lipocide Fat Burner?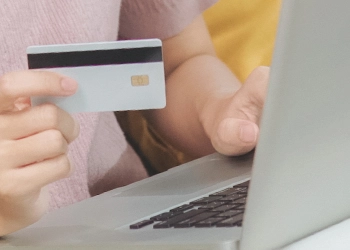 You can buy Evogen Lipocide Fat Burner directly from the manufacturer and other stores.
But even if you can get Lipocide Xtreme fat burner from different stores, the official Evogen website or trusted retail stores are the best options. It's the only way to ensure you never receive a fake or expired product. Also, buying directly from the website allows you to take advantage of the company's returns and refunds policies, as well as some deals now and then.
What Are Users Saying?

Numerous Lipocide Xtreme users have confirmed that this weight loss supplement is extreme, as its name suggests.
"Lipocide Xtreme is xtreme! Wow! This took about 45 min to kick in and peaked about 3 hours after I took it. It gave me crazy focus and clean energy for about 10 hours! I took 1 capsule. My eyeballs even sweated lol."

- Nick E
Some customers said it helped them curb appetite, gave them a nice push through the day as their focus and energy were through the roof.
Similar comments confirmed that some people went nuts at the gym, felt the heat like they'd explode due to increased core temperature, and started sweating a lot after taking Lipocide Xtreme.
Others complained it raised their heart rate, made them feel jittery, and kept them awake all night when they took the pill after 2 p.m.
Also, they all advise other users to stay away from coffee and any other stimulant pre-workouts while taking this product.
Other weight loss products we've reviewed:
Fat Burner Alternatives
Let's look at how Evogen Lipocide Xtreme stacks against three leading fat burners.
PhenQ
PhenQ is an all-natural fat burner that covers every aspect of weight loss and does so markedly differently than its competitor Lipocide Xtreme, with its transparent label.
Key ingredients like caffeine, capsimax, and L-carnitine work together to give you a jumpstart on weight loss by boosting metabolism and thermogenesis.
Plus, our dietitians found that the doses of nopal and chromium inside this weight loss supplement provide appetite-suppressant benefits. They said users are likely to experience reduced food cravings and snacking.
Our test group reported extraordinary results, supporting our dietitians' analysis with significantly decreased snacking and fewer cravings, and overall body measurements improved among most users after several weeks of use.
PrimeShred
PrimeShred isn't your typical fat burner. It is a multi-tasking supplement that doesn't just aim to help you shed extra pounds and doubles as a nootropic. As a fitness trainer, I was intrigued by the combination, so we added it to our testing against Lipocide Xtreme.
Our dietitians confirmed that the 250 mg of caffeine in PrimeShred, a bit more than Lipocide Xtreme, provides excellent thermogenic effects. However, some individuals, including those in our test group, may find it too strong.
After trying PrimeShred, our testers reported feeling less stressed and more focused and energized. They also saw real results in their before and after body composition measurements as evidence of their progress.
Instant Knockout
Instant Knockout started as a fat burner for bodybuilders and athletes, but it quickly gained popularity among all gym-goers.
Instant Knockout contains effective doses of Glucomannan and chromium for appetite suppression, a benefit our test group users noticed shortly into the test period with reduced food cravings.
The heavy hitter in the formula is the 300 mg of caffeine, more than Liopocide Xtreme's 200 mg. Though the caffeine content is sure to get your metabolism firing on all cylinders, some users, who, admittedly, are more sensitive to stimulants, experience unwanted side effects like jitters.
As a gym-goer myself, I quickly fell in love with Instant Knockout's addition of L-theanine with caffeine for significantly improved focus during HIIT workouts.
Is it Suitable for Long-Term Use?
When considering Evogen Lipocide Xtreme for long-term use, it's crucial to exercise caution.
While we saw some effects during testing for short-term fat loss and energy boosts, its long-term effects are less clear. The potent ingredients, though beneficial in the short run, might lead to tolerance or adverse effects over extended periods.
It's advisable to consult healthcare professionals for personalized advice, especially for sustained use. Balancing periods of use with breaks could be a safer approach, ensuring both efficacy and health safety.
FAQs
How Do You Take Lipocide Xtreme?
You take Lipocide Xtreme by consuming one capsule (one serving) in the morning on an empty stomach 20 to 30 minutes before breakfast. Then, take another serving 7 to 8 hours later.
The manufacturer warns users not to take more than two capsules per day and avoid using this fat burner product for longer than four weeks without a subsequent four-week break.
It's also suggested to use the product in combination with a balanced diet and training regimen for the best weight loss results.
Our Verdict on Evogen Lipocide Xtreme Fat Burner
Honestly, there are much better weight loss product options to help you increase metabolism, boost energy, support appetite control, and lose weight more effectively and safely than Evogen Lipocide Xtreme.
One of the supplements that may offer a complete weight loss solution you can expect to work from multiple angles is PhenQ.
Over 190,000 satisfied users have confirmed the stunning weight loss results of the carefully balanced and effective combination and transparent dosage of the PhenQ high-quality, scientifically proven ingredients, especially in combination with a healthy diet and exercise.
We Recommend This Instead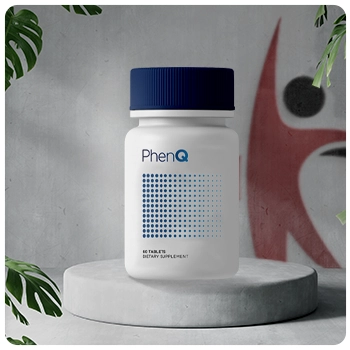 Click For Best Price

Pros
Suppresses your appetite
Blocks body fat production to stop weight gain
Improves your mood and energy levels
High-quality, all-natural formula
Get the BEST PRICE until the end of December
Cons
Can be only purchased through the company website
Was this article helpful?