Having personally witnessed its rise, Noom has swiftly emerged as a top pick on both iOS and Android platforms. With a staggering 10 million installations and a plethora of positive reviews on the Play Store, its popularity is undeniable.
It is designed to change your behavior towards food and create healthier habits; most reviewers highlight that they have lost weight since starting the Noom diet.
From my firsthand experience, I was keen to delve into the types of food Noom recommends and understand the personalized advice they offer to ensure sustainable weight loss.
So, I spent a few days reading the reviews and chatting with users in Facebook groups and forums. Here's what I found.
Quick Summary
From my journey with Noom, I've realized it emphasizes consuming wholesome foods and leading a healthy lifestyle by maintaining a calorie deficit.
Noom is divided into color lists, namely green foods list, yellow foods list, and red foods list.
The healthy weight program and diabetes prevention program on the Noom app guides you on the Noom foods list to eat and not to eat.
The Noom diet or food list discourages eating meals with very high calories and insufficient nutrients.
Noom Diet Food Color List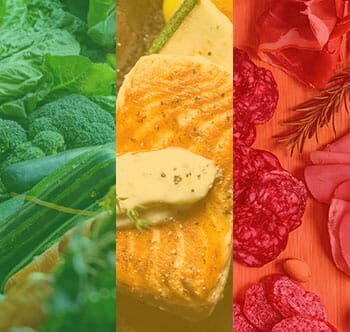 Having used the Noom diet app myself, I can vouch for its focus on steering individuals towards nutritious foods and fostering healthy eating habits.
Rather than imposing a very strict diet plan where all sorts of foods are completely off limits, the company aims to simply replace high-calorie foods with lower ones.
To help you make better food choices for your diet, Noom assigns a color-coding list based on a calorie scale effective for losing weight. Use these to guide your food options and tailor them to your fitness goals.
The Noom diet app is available in the Healthy Weight program (more on this below), and many users say it helps you to come up with better meal plans and recipes.
1. Green Foods List
This is the Noom foods list you want to focus most of your attention on. Green food items have the least calorie density or contain a lot of other very healthy nutrients that are very good for healthy eating and your diet.
As you would expect, these are predominantly green vegetables, whole grains, some fruit, and berries as well as a few dairy products.
These are ideal healthy foods to focus on and plan for throughout the day to fill you up and avoid the dreaded hunger pains while losing weight. Here are some examples:
Lettuce
Onion
Green beans
Spinach
Broccoli
Brussel sprouts
Carrots
Tomatoes
Oranges
Blueberries
Cherries
Watermelon
Strawberries
Apples
Bananas
Almond milk
Low-fat cheese
Egg whites
Oatmeal
Brown Rice
Whole grain bread
Sweet potatoes
Peas
Tofu
2. Yellow Foods List
This Noom diet category is a bit more calorie-dense and you should only have a moderate amount of these in your diet plan.
These yellow food items are slightly less beneficial from a nutritional perspective compared to Noom green foods, but they are filling and more nutrient-dense foods than Noom red foods.
What's great about the color coding is that you can search for a group of foods and then pick Noom green foods instead of yellow foods for healthy eating.
You'd be surprised how many substitutions you could make this way.
Here are some examples of yellow foods:
Lean meat such as lean ground beef
Fresh tuna
Turkey breast
Grilled skinless
Low-fat milk
Low-fat cheese
Avocados
Beans
Olives
Hummus
Couscous
Quinoa
Tempeh
Guacamole
3. Red Foods List
These are the foods you want to avoid or at least keep the portion size as small as possible. They are more calorie-dense or have very little nutritional value.
In many cases, these red food items are keeping people from healthy eating and achieving goals for weight loss.
Here are some examples of red foods:
Ham
Fried meat
Bacon
Sausage
Salami
Mayonnaise
Pizza
French Fries
Chocolate
Peanut Butter
Fruit Juice
Hamburgers
Potato Chips
Sugar
White flour
Wine (yes, unfortunately)
Calorie Tracking Made Easy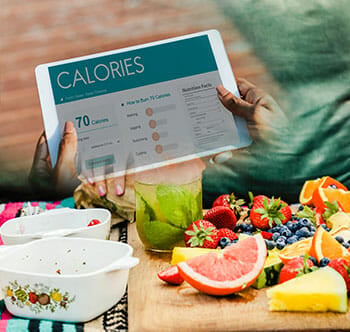 In my pursuit of a healthy weight, I've learned that it boils down to the balance between the calories consumed and the energy expended [1].
Essentially, if you take in fewer calories than you use throughout the day through your healthy food choices, you will lose weight in the long term.
The problem is that under most diet guidelines you end up starving yourself and feeling miserable.
As a result, so many people give up and move on to the next shiny advertisement that promises miracle results.
Noom's diet is quite different in that it aims to monitor your caloric values throughout the day and display them so you can make sure you take in less than you use. Once fully set up, you can see your calories minus your exercise and activity all in one place.
But, how do they get you to focus on the food choices?
Noom's Food Database Contains 3.7 Million Foods
According to the latest information on Noom's website, their food database has grown to 3.7 million different foods.
Most people will probably find it difficult to name a thousand different edible products, so it's quite likely that whatever you're eating, you'll find it in the app.
How Does Noom Compare to Other Diet Apps?
While many apps focus solely on calorie counting or tracking macronutrients, Noom's holistic approach integrates behavioral psychology, personalized coaching, and a vast food database.
The color-coding system, unique to Noom, simplifies the often overwhelming world of nutrition, making it easier for users to make informed choices.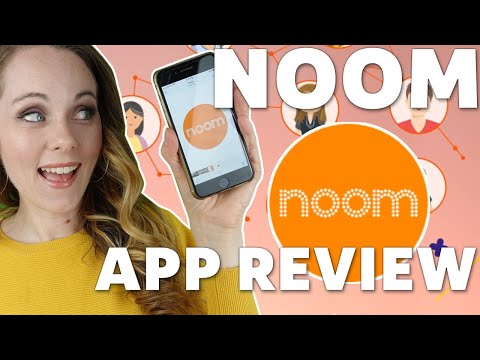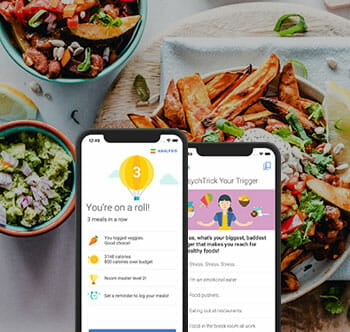 For each snack or meal during the day, you can simply use the search function, and it will even bring up branded products.
The database has information on all the nutrients and calories, and once you add the amount you consumed, it will calculate the calorie amount based on that.
You can then check your daily Noom diet progress to see if you can afford to eat that sneaky muffin on your coffee break.
As long as you are honest with everything you add and you have a daily calorie deficit, then you will be steadily getting closer to your weight-loss goals.
Is the Noom Diet Sustainable in the Long Run?
The true test of any diet is not just its short-term results but its long-term sustainability. The Noom diet, with its emphasis on behavioral change and education, is designed for longevity.
Instead of imposing strict restrictions, Noom encourages users to understand their food choices, making it more likely for them to stick with the program. The color-coding system, while simple, provides a clear framework for balanced eating without the need for constant calorie counting.
Challenges might arise, as with any lifestyle change, but with the tools and knowledge gained from Noom, users are better equipped to navigate them and maintain their weight loss journey.
Noom Programs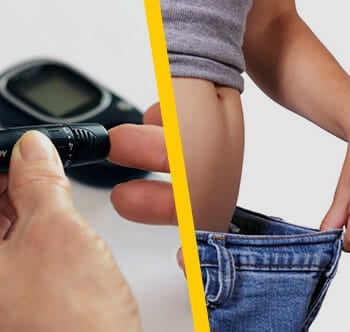 The way the Noom diet app is designed is you have two main programs available and you must understand what they are before you make a choice.
1. Healthy Weight Program - which is what the majority of users work with for losing weight.
This is a weight loss program that aims to get you to keep a journal of what foods you eat throughout the day.
This is also where the above-mentioned color coding is used to help you identify foods that are less calorie-dense and more nutritional for your diet plan.
And, if you also sync up your fitness trackers, then you'll get a full picture of your calorie surplus or deficit.
2. Diabetes Prevention Program - and this is where the app will help you avoid high-carbohydrate types of foods. By helping you reduce your carb intake, you will find it easier to lower and balance your blood sugar levels.
A lot of diabetic users have commented that it does help with their daily carb tracking.
You can read the full review on the Noom diet app here.
Unlike other buzz-worthing meal plans, it's not an elimination diet which means every food group is on the menu. Unlike other calorie tracking apps, the focus on making behavioral changes surrounding dieting and weight loss.
- Arielle Tsoukatos, Digital Content Editor for Marie Claire Magazine
Read more articles on Noom:
FAQs
The Noom diet is a mobile platform that aims to help you make behavioral changes in what and how much you eat. Through this psychological transformation process, you learn to distinguish between calorie-dense and light foods and work towards a calorie deficit.


The Noom coaching service costs $59.99 monthly, but there are significant discounts if you sign up for longer periods.
Does Noom work for weight loss?
Yes, Noom works for the weight loss journey. Millions of people use it for precisely that purpose. The free features are very helpful, but most users have managed to get the best results by signing up for a Noom Coach subscription.
Is there a free version of Noom?
Yes, there is a free version of Noom, like Weight Watchers. This will give you full access to the food database, sync with fitness trackers to pull in your workout data, and give you a daily indication of your net calorie balance.
The free version doesn't include access to a nutritionist and wellness coach, but many reviews highlight that they have successfully lost weight with the free version.
We discuss this in our article: Is Noom Free?
---
References:
https://www.mayoclinic.org/healthy-lifestyle/weight-loss/in-depth/calories/art-20048065
Was this article helpful?