FTC Disclosure: This post contains affiliate links. We receive customer referrals fees from companies on this website/post. All data & opinions are based on our experience as a paying customer or consultant to a paying customer.
Because of my profession as a fitness instructor, I've always preached to my clients about the benefits of keeping a diet and exercise journal. Today, it's all made so much easier with the help of services like Noom.
What's even better these days is the ability to share and sync data between different health and fitness apps. While syncing data has become easier than ever before, I still often get asked what services can interact with Noom.
To help you better understand what you can actually sync with Noom, I've put together this quick guide.
Quick Summary
Sony Lifelog is a popular app that syncs with Noom on both iOS and Android devices.
Noom can be synced with Microsoft App.
iHealth application can easily synch with Noom.
Noom can sync with Bewell connect.
Fitbug is another application that sync with Noom.
What Apps Can You Sync with Noom?
Apple kept iOS extremely restricted for a very long time, and it still seems like they make it rather difficult to allow app developers to share and store data across apps and with the operating system as well.
However, in recent months, the list of iOS apps that can now officially sync with Noom has vastly grown, and it covers the same range as Android.
This is the most up-to-date list of iOS and Android apps that Noom can sync with:
| | | | | |
| --- | --- | --- | --- | --- |
| Bewell Connect | Biomedtrics | Fitbit | Fitbug | Garmin Connect |
| iHealth | Life Trak | Lumo | Microsoft | Misfit Wearables |
| Movable | Moves App | Polar | Qardio | Runkeeper |
| Sony Lifelog | Striiv | Withings | YOO | Sony Lifelog |
This list probably covers over 95% of all the most popular diet and fitness services currently used, with the majority of them being free.
Basically, you'll be able to combine everything from your food intake to step counting and calories burned in one place.
Related Posts:
Benefits of Syncing Your Data
While Noom is a great service for everything food-related, it doesn't have the same capabilities as Fitbit or Polar when it comes to tracking your activity levels.
However, if you use other apps and services that monitor your activity, then you can combine all that data into very powerful information.
Looking for more info? Be sure to check out this video ...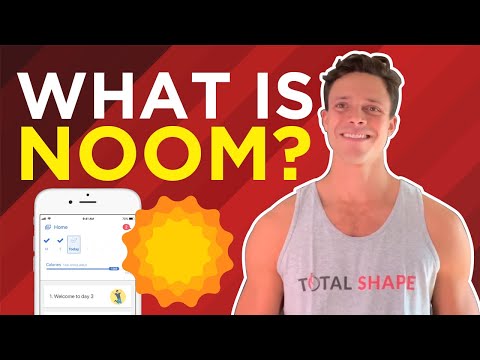 1. Getting Precise Data From Wearables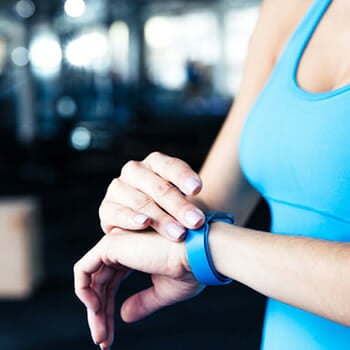 Wearable monitoring technology from Fitbits to Apple Watches and Polar heart rate monitors are incredibly popular because they have become so affordable.
This technology, according to some studies, is increasingly helping people to better monitor their health status both at an activity/fitness level for self-health tracking (1)
A simple wrist strap can tell you exactly how many steps you took, how far and fast you jogged, and even how many stairs you climbed on any given day.
When you assess that data with your height, weight, and general fitness level, then you can get a pretty accurate reading of the number of calories burned.
Combine that data with your detailed food intake recorded in Noom, and you'll be able to see exactly how well your diet and physical activity are working together to get you to your weight goals.
2. Easy Sharing of Progress
Of course, this is my personal favorite, and something I request from all my clients. Your work with a personal coach or dietitian will become so much easier when you can simply share all your diet and fitness data with the press of a button.
Related Posts:
---
Reference:
https://www.ncbi.nlm.nih.gov/pmc/articles/PMC6111409/
Was this article helpful?