I'm pretty sure I know what some of my regular readers are thinking. We've gone mad and started buying into hyped-up products that promise a superstar body shape without any of the work.
And I get it.
A program called Superhero X12 with fancy advertising has to be some sort of hoax.
My team at TotalShape and I, as personal trainers, had always kept an open mind to test out products, apps, and services before we made a judgment call.
So, we set out and analyzed hundreds of Superhero X12 review comments and then ordered the content and tried it out with some clients.
Here's what we found.
What Is Superhero X12?
Superhero X12 is a guided program that takes you through the process of building muscle with just three workouts per week. It contains a diet plan but is more focused on letting you stick with normal foods rather than having you take a highly restrictive approach.
It promises that you won't be spending your workout routines on boring cardio, only to feel tired and with little results.
Those are nice promises to make, and we do agree that two of them make sense.
Yes, you should be able to build muscle with a 3-day workout plan, and cardio isn't the best way to spend your time.
But we were a bit more interested in their take on diet and nutrition. These just seem to be more important to us than the initial marketing information was revealing.
Our Rating
Who Created Superhero X12?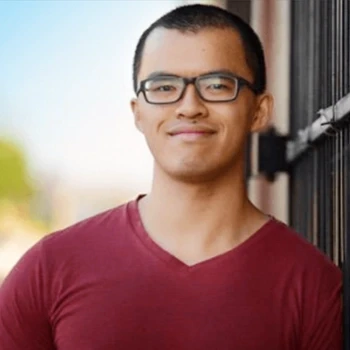 Keith Lai created Superhero X12. He's also the main content creator behind FitMole, a very popular fitness site.
Superhero x12 is a coaching program designed to provide you with the tools and knowledge you need to succeed in the fitness industry. It includes detailed diet adjustment instructions, valuable fitness motivation, and comprehensive program modules to help you achieve your goals.
What I like about Keith the most because of his refreshingly honest approach to health and fitness. He says it like it is and doesn't hold back when he advises people to make drastic changes if they want to end their journey to obesity.
That's a rare thing these days.
We spent a few days reading through his blog posts and watching his videos. And we all concluded that the guy is legit.
We also learned that the Superhero marketing information about what you might be able to eat might not be what we thought it was. He certainly doesn't advocate making a box of Krispy Kreme an afternoon snack.
Let's see what's actually in the program.
What Does Superhero X12 Include?
Superhero x12 offers program hosting services and includes a comprehensive workout module that focuses on fat loss. It provides all the beginner routines needed to kick-start your fitness journey and is backed by the expertise of the fitness industry.
Superhero X12 includes the following components:
1 - Workout Modules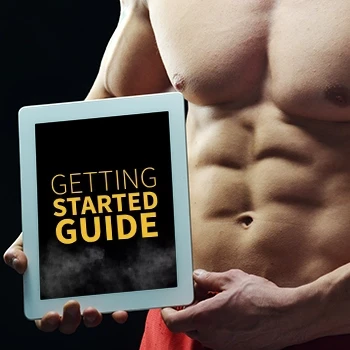 This was what we were most interested in starting with.
The workout routine is broken down into beginner (Nova) and intermediate (Titan) series, which should work great for most folks. It might especially work for beginners as they can see where they need to aim to advance to the next level.
Each series contains 4 and 5 different 12-week programs that detail the exercises, weight ranges, and modifications for your workouts.
I like how it includes concepts like progressive overload, workouts that target different muscle groups, and how to do cardio the right way (yes, you might be doing it the wrong way).
This is rare, and by having those different workout plans, you should be able to avoid getting bored with them.
There are also plenty of muscle building tips along the way to help you stay motivated during training and also information that might support you through the inevitable plateaus.
2 - Instruction Videos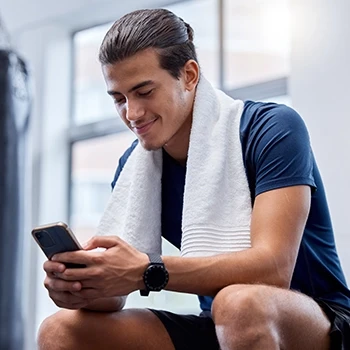 Having the workbooks is great, as you can quickly check what's up next, even in the middle of a set.
But to get the form and technique right, you need to start seeing how the workout module should work.
Making mistakes as a beginner is normal, but if you repeat those mistakes, you could be setting yourself up for failure or even injury.
The videos for the primary workout routines are short, and it won't require a huge amount of time to watch them all.
Some of our complete beginners didn't have a hard time following the routines properly.
There are over 70 of them at our last count, so you shouldn't be struggling to adjust your training a little bit each time.
3 - Diet Modules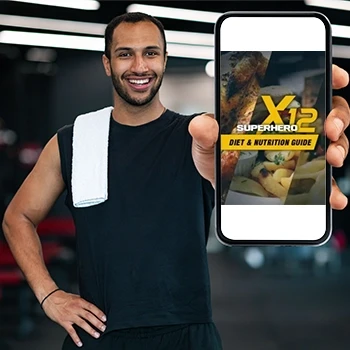 So, this isn't so much a detailed meal plan with recipes. You'll still need to do a bit of the groundwork, but Keith does provide some good tools to help you get the most out of your workouts.
The goal is to build up muscles and lose body fat.
And to do that, you need to avoid certain types of food while getting plenty of energy from other foods.
It's a careful balance, and by not giving you a highly restricted approach, you would be in a position to buy the right food.
We liked seeing concepts such as meal timing, calorie formulas for fat loss and muscle building, and of course, Keith's "Macro Flex Tracking", which really helped maximize our weight loss and muscle gain efforts.
This information comes in an 80+ page eBook that we find is easy to follow.
4 - SX12 Nutrition Calculator
To complement the concepts you'll learn on the diet modules, Lai included this web app to help members calculate their recommended daily caloric intake.
You simply need to enter your age, height, experience level, personal goal, and protein and fat intakes to have a look at your suggested calories and macros for the day.
This just serves as a guideline and not a rule to follow, but our clients found this helpful to match their daily macro intake with their fitness goal.
Our Rating
5 - Exercise Substitution Cheat Sheet
This is really helpful for people who have injuries and mobility issues or those who lack the equipment to do certain exercises.
You can just refer to this cheat sheet whenever any of those becomes a problem.
This comes in handy for our clients and other users who work out at home with limited gym equipment.
6 - Private Facebook Group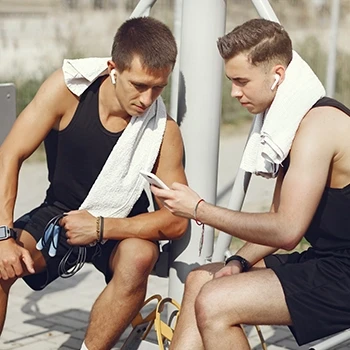 Some folks don't like the Facebook approach to building some connections. But let me tell you this.
When you don't have a partner to go through exercise routines with, you need some other support.
The private Facebook group seems to be a good way for folks to hold each other accountable and develop new ways of adapting the program.
We saw quite a few local groups being formed where people build some connections and meet up for some exercise sessions.
Having that kind of backup has proven valuable for several of our clients.
This helped them stay motivated to stick with the program and achieve good results.
7 - VIP Bonuses
It's always good to see some bonuses here and there.
The first bonus is a PDF full of sample meal plans for one full day, divided into five meal plans for bulking, including one for vegans and four for cutting.
Here, you can get many ideas on what you can eat daily to achieve your goal weight.
Here's another fun bonus you can use if you're after a specific look.
It's the Superhero Proportions Calculator, which comes in an Excel Spreadsheet.
You can find the "ideal" waist-to-shoulder ratio based on your height.
The Superhero X12 program encourages you to work out three to four times a week.
But if you don't have the time during that week to fit them into your schedule, then this 2-Day Workout Playbook comes in handy.
However, I don't recommend grabbing onto this for the entire 12 weeks of the program since you won't likely get the results you're aiming for.
Lastly, members can get a hold of SX12 Video Vault containing more than 75 HD exercises, warm-up, and mobility drill demos featuring Dan Jones, a certified strength and conditioning coach.
The videos will teach you how to execute each exercise to maximize muscle growth and minimize injuries.
Superhero X12 Pros And Cons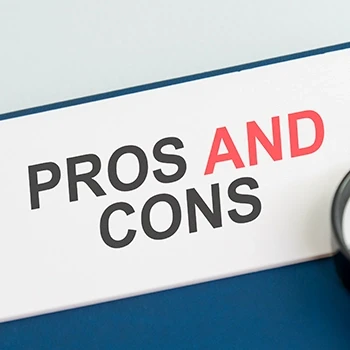 For this section, we compared our own notes to the Superhero X12 review comments we read online.
Here's what we found.
I think this might be one of the few premium fitness programs where you can actually ask the creator questions directly. It's a nice touch.
We also like that you don't have to set a goal of looking like Captain America or an extra in Black Panther.
Yes, I'm a bit of a Marvel nerd.
Simply set your fitness program goal and then pick the routines to support getting there, whether you're a beginner or intermediate.
And by sticking to the diet recommendations, you should have all angles covered.
Active people would be able to maximize their gains and refine their lean body physique, while overweight or skinny-fat men would have a starting point to improve their diet and exercise routine.
Our clients were able to follow through the modules, workouts videos, and eBooks pretty easily.
They specifically liked the Diet & Nutrition Guide, which helped them polish and simplify their daily meal plan.
Pros
Support provided directly by Keith Lai
The program may be adapted for all types of goals
You shouldn't get bored with the exercises
The diet information is good and doesn't require major adjustments
Cons
Some of the materials are in eBooks only
What Users Are Saying?
It's always useful to see what other customer have to say about a product:
"Superhero X12 is an excellent program for noobs and intermediates who want to build muscle, lose body fat, and sculpt a superhero physique. The guides, videos, and active Facebook group make the process simple and easy to follow. While my main complaints about the program are that it has "too much information," I'll admit that those complaints are pretty lame. Overall, if you follow the plan, you should see results."
- Jonh Hernandez
Available Upsell Materials
When you hit the order button for this premium digital fitness program, you're presented with a few options to buy some extras for your fitness journey. This is quite common, but keep in mind that you don't have to decide immediately.
We added them to the order as the offer sounded good, but you can always order the upsell from the member's area as well.
Accelerator Package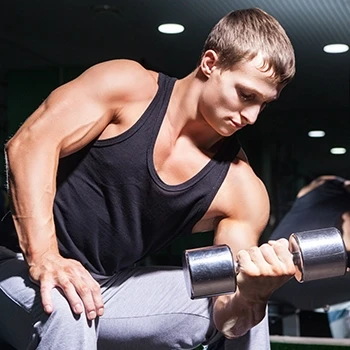 We were interested in this as it's designed to give you some additional exercises to build into your sets. They are specifically designed to trigger sarcoplasmic hypertrophy [1].
Sounds like a fancy word to impress someone with, no?
What this refers to is basically what bodybuilders call pumps. It's a way to increase blood flow to the muscles, making them look bulkier [2].
These are not the types of sets you want to do in your first couple of weeks when starting Superhero X12 fitness program.
But these two workbooks might be a great tool to have once you've put in the groundwork.
"That swollen feeling happens when your muscles become engorged with blood—a result of the veins that carry blood away from the muscles being compressed during high-volume lifting. As blood pools in your muscles, plasma is drawn into the fibers, causing those fibers to expand and stretch like overfilled water balloons."

 

- Trevor Thieme, Strength Coach & Writer
SX Cookbook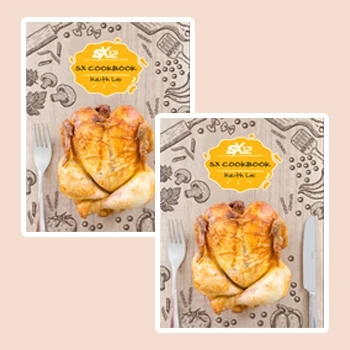 I'm always looking for new recipes as I tend to get bored with cooking the same food every week. This 70-page cookbook has a ton of recipes, and they are all easy to follow.
You won't need to buy complicated kitchen tools or spend a fortune on exotic ingredients.
I literally made dishes using only tools and ingredients I had with me in my pantry.
It's a simple idea that you can start straight away. And they're really delicious too!
We would agree with the Superhero X12 review comments that this small extra expense is worth it if you're serious about losing some pounds and getting fit.
So, there really is just one thing we didn't like about it.
This might make me sound like I'm lazy, but I think many people don't have the time to be reading a lot of information.
These days, most of us watch videos or listen to audiobooks. So I would really like this program to be changed into a full video course with different topics.
Other training programs:
Do You Need A Full Home Gym Setup For Superhero X12?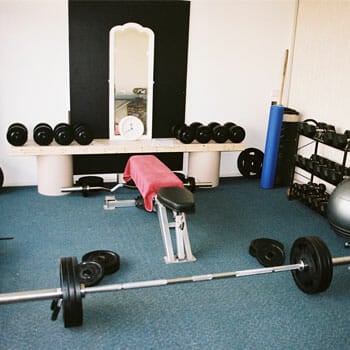 You don't need a full home gym setup for Superhero X12. Now, you could go all out and invest in a full Smith machine and buy a full set of dumbbells along with rowers and treadmills.
But in reality, that's not going to happen.
The good thing about this movie star shredding program is that you can bring it to the gym or use the recommendations to adapt each of the sets.
Keith has done a super job of providing instructions on adapting each workout to use little or no machines.
You should be able to achieve your goals with an exercise mat, pull-up bar, and a few exercise bands.
Set Yourself Realistic Goals
This movie star shredding program is called Superhero X12, but you want to keep your goals realistic.
You can achieve a super ripped body if you start and finish just the core program. But it's not something you'll achieve in a few weeks or months.
It took our clients around 2 months to see visible results from the workout routine program, and they have noticed more changes as they continued doing the routines for months.
Professional actors spend many months and often years trying to bulk up muscles and lose fat.
And they do that as a job.
If you're juggling work, family, and life, try to aim for smaller goals over a few months that then add up some seriously ripped muscle building results.
Alternatives
However, other guided program in the market have garnered attention for their unique formulations and benefits.
Let's delve into three alternatives and see how they compare to Superhero X12:
P90X
P90X is a rigorous 90-day home fitness program developed by Tony Horton and Beachbody, featuring a variety of intense workout routines covering cardio, strength training, yoga, and more, aimed at improving overall fitness and muscle confusion for continuous progress. It's known for its challenging nature and is best suited for those with some fitness experience.
By using this technique, P90X combines exercises that focus on endurance and muscle gain, while also preventing overtraining and maximizing muscle hypertrophy. P90X is great for improving overall health and supporting weight loss goals.
Insanity
Insanity is a high-intensity cardio workout program created by Shaun T and Beachbody. It emphasizes intense, calorie-burning exercises without the need for equipment and typically spans 60 days.
Insanity is designed to push participants to their limits with a series of high-impact, high-intensity exercises that don't require any additional equipment. The goal of Insanity is to burn calories, improve cardiovascular fitness, and build endurance through challenging workouts.
Unlike P90X, which incorporates strength training and muscle building, Insanity primarily focuses on cardiovascular fitness and burning calories. It's known for its fast-paced, high-energy workouts that can be physically demanding.
P90X2
P90X2 is the sequel to the original P90X program, focusing on advanced fitness training. It places a strong emphasis on core strength, functional fitness, and advanced training techniques like Post-Activation Potentiation (P.A.P.). The program spans 90 days and includes a variety of challenging workouts designed for individuals with a solid fitness foundation.
P90X2 is best suited for those who have completed P90X or have prior fitness experience and are looking to take their fitness to a more advanced level. It offers a comprehensive approach to improving strength, stability, and overall fitness through a combination of intense workouts and specialized training techniques.
So, Is Superhero X12 Worth The Investment?
If you can't afford to hire a personal trainer, or you want to workout at home, then you won't go wrong with Superhero X12.
Superhero x12 addresses a few common fitness scenarios and provides an exercise substitution cheat sheet to help you build muscle effectively. It also offers guidance on recommended daily caloric intake and a comprehensive nutrition guide.
We've seen folks achieve some great results, and they have commented that the support from the community and Keith Lai have helped them stay motivated.
If you don't think that the Superhero X12 workout is for you but you're still looking for the right solution to get that superhero physique, watch our Free "Saiyan Unleashed" Masterclass. In this video, Total Shape coach Benedict Ang reveals exactly how to get incredibly shredded and insanely muscular without being a slave to the gym or restrictive diets.
For a limited time, claim your free access to this all-in-one video with both nutritional and workout solutions to help you reach your fitness goals.
Other users have already seen results. Here are images that prove this anime-based workout is effective: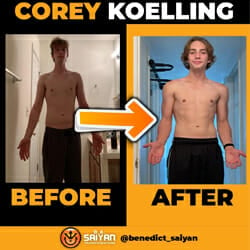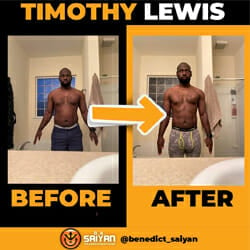 Our #1 Recommendation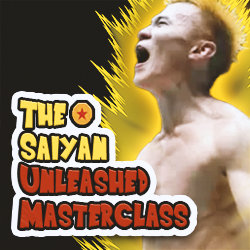 The Saiyan Unleashed Masterclass
CLICK TO WATCH NOW

Was this article helpful?