You've heard that Kinobody can help you look like a movie star without frequent visits to the gym and quitting your favorite food. But you have no idea how it works and what it's all about.
Is it just another hype? Or is it really worth the investment?
Have a closer look at this thorough Kinobody review to help you figure out whether Kinobody programs live up to the promise, and whether any of them may fit you.
We've delved into great detail Kinobody's philosophy, its advantages and drawbacks, what each program includes, and many more.
Fasten your seatbelt.
What is the Kinobody Program?
The Kinobody program is an all-encompassing workout and nutrition digital package of various fitness routines. It relies on a particular diet and exercise regimen to help men and women lose weight, sculpt their bodies, get fit, and be stronger.
Each Kinobody workout package has different goals, including weight loss,  body fat percentage reduction, muscle building, and toning. The best thing about this is that it focuses on specific muscle groups.
The Kinobody creator Gregory O'Gallagher, one of the famous fitness gurus, promises committed customers who will follow his workout routines, nutrition program, weight lifting protocol, and other necessary lifestyle changes as suggested in the program that they'll build a "Hollywood physique" to "look like Batman," Brad Pitt, or resemble any other lean, muscular superhero physique.
In his YouTube video "The Real Bruce Wayne Revealed: The Power of Intermittent Fasting", Greg briefly introduces the Kinobody strategy, sharing his typical daily routine.
Aside from its workout and nutrition program, Kinobody sells fitness supplements, gear, and clothing.
Kinobody Pros and Cons
Pros
A variety of programs to choose from
Reasonably priced
Programs are designed as psychologically supportive, encouraging users to set and achieve their personal, reasonable fitness goals
Programs include advice on a balanced diet plan, overcoming mental blocks and plateau, and more detail to support your fitness journey and goals
Additional free content available on the Kinobody YouTube channel
Intermittent fasting programs mostly rely on is clinically proven to enhance fat loss
30-day money-back guarantee
Cons
The entire program is digital, which may not be convenient for all users
Intermittent fasting isn't suitable for everyone, plus it's not recommended for muscle gains
Kinobody YouTube videos could be of higher quality
The company's overblown marketing approach focusing so much on raw masculine sex appeal may turn some people off
Core Kinobody Concepts
1. Intermittent Fasting
Intermittent fasting is a popular, highly restrictive dietary strategy that comes in various forms [1].
In his Kinobody programs, Greg O'Gallagher promotes avoiding any food before 2 p.m., then eating a healthy low-calorie meal around 2 p.m. plus another larger meal (around 1,600 calories) before 8 p.m.
That's the 18/6 pattern of intermittent fasting, which includes cycles of 18 fasting hours followed by a six-hour body replenishment window.
"Evidence is accumulating that eating in a 6-hour period and fasting for 18 hours can trigger a metabolic switch from glucose-based to ketone-based energy, with increased stress resistance, increased longevity, and a decreased incidence of diseases, including cancer and obesity."

- Rafael de Cabo, Ph.D. and Mark P. Mattson, Ph.D
Studies found that intermittent fasting may be a highly effective strategy for fat loss and will bring various other health benefits if executed properly [2].
However, researchers doubt that intermittent fasting is viable for gaining muscle mass [3] and may even lead to lean muscle mass loss if practiced long-term [4].
So, I'd say it might be wiser to follow a balanced eating plan without restricting your meal times too strictly to make sure your caloric intake is substantial for muscle gain.
2. Reverse Pyramid Training
The Kinobody founder also recommends Reverse Pyramid Training, which includes starting with your maximum possible weight and gradually reducing it.
Plus, he suggests taking longer rest periods between two subsequent exercise sets - at least one or two minutes.
This is one of the most common features in various fitness programs, along with intermittent fasting, which means that it's a great way to build strength and muscle mass.
On average, it's enough to have 45-minute training sessions three days per week to transform your physique, gain strength, and gain muscle mass, while leaving your body enough time to recover.
3. MEGA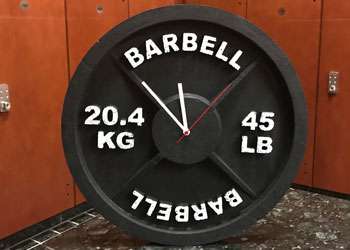 MEGA stands for Minimal Effort Growth Acceleration, a term created by Greg O'Gallagher who noticed that it's most effective to exercise hard intermittently because it is stressful for your body.
In other words, how often you go to a gym won't significantly influence your muscle growth or weight loss.
So, you should take enough time between your training sessions to allow your body to rest and recover after pushing it to the limits.
Every session, try to limit your workouts to 4 to 5 exercises only with 2 to 3 sets, while taking a generous amount of rest in between heavy sets.
Our clients were able to maintain their muscle mass comfortably after around 2 months of using this technique with the Reverse Pyramid Training.
4. NEAT
NEAT is an acronym denoting another key principle of the Kinobody workout courses and fat loss programs.
"Non-exercise activity thermogenesis (NEAT) is the energy expended that is not from sleeping, eating, or sports-like exercise. It ranges from the energy expended walking to work, typing, performing yard work, undertaking agricultural tasks, and fidgeting."

- James A. Levine, MD PhD
If you're wasting too much of your energy on such activities, you'll need an increased daily calorie intake, which will likely result in fat gain [5].
Similarly, if you're inactive, you may want to use that extra NEAT energy performing some activities like vacuuming, dusting, or walking your dog, for example.
It's critical for your success to figure out how much NEAT energy you expend every day because Kinobody programs are focused on keeping a neutral energy balance.
"The amount of NEAT that human subjects perform represents the product of the amount and types of physical activities, and the thermogenic cost of each activity."

- James A. Levine, MD PhD
Now, let's review the different programs that Kinobody offers.
Kinobody Programs for Men
1. Movie Star Body
This program replaced the Bodyweight Mastery program.
It consists of a full training and nutrition plan divided into three four-week phases to help any man turn his average body into a perfectly sculpted body like the movie stars you see in action movies.
You know, that V-shape, neither too skinny nor bulky body, chiseled-face, muscles popping, and waist taut.
It seems like a good choice for those who strive to achieve ideal proportions in several weeks and are impatient to see the first results.
This program arms you with the knowledge and guidance you need for weight loss and building muscle definition by employing body weight or free weight training [6].
The package also includes Advanced Cardio & Abs Workouts and bonuses like Intense Jump Rope Workouts, Lean Bulking Protocol, and Neck Training for the Alpha Look.
Many users loved the exercise tutorials because Greg's terms were straightforward.
2. Greek God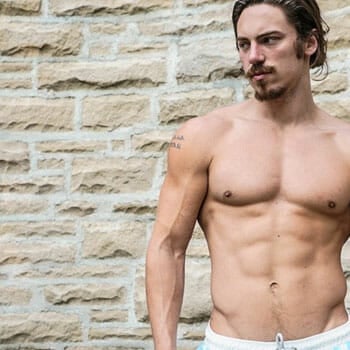 The Kinobody Greek God program aims to gain muscle size and strength to obtain the so-called Greek God physique with special emphasis on your abs, arms, shoulders, and chest.
This Greek God program is one of the most popular programs that leads to fast progress and results with the least possible effort.
It involves minimalist training methods (remember the MEGA principle?), possibly with heavier weights and lower reps, to build a strong and muscular body while exercising three times per week with a two-workout split.
Our clients who are complete beginners to lifting found this program helpful because it uses techniques like reverse pyramid training and micro loading, which are easier to approach.
This Kinobody Greek God program is also designed to help you overcome strength plateaus, incorporate specialization routines to speed up and maximize muscle growth on lagging body parts, and implement effective low-budget nutrition strategies to avoid fat gain [7].
It's different from Movie Star Body as it primarily focuses on building lean muscle mass through mastering essential lifts and techniques as well as assistance exercises for maximum strength.
3. Aggressive Fat Loss
The Kinobody Aggressive Fat Loss program employs advanced techniques to help men cut body fat percentage quickly while keeping their high energy levels, lean muscle, and balanced hormones.
Also, to avoid badly affecting their sex drive.
Would you believe that you can achieve a perfect body definition with a chiseled jawline and slice off 6-10 pounds of pure fat by doing two to three workouts a week and making your favorite food choices?
Sounds impossible, right?
Yet, the photos and testimonials of those who have done successful transformations prove that this aggressive fat loss program is possible, even enjoyable.
That's thanks to the perfectly balanced lifting protocol combined with an ideal balance of carbs, fats, and proteins in your meal plan that helps support your dense, sleek muscles [8].
Our team suggests this program for anyone looking to have a stronger, leaner, and well-proportioned figure.
Some of the bonuses within the package are Aggressive Fat Loss Cheat Sheet, Fitness Tracker Spreadsheet, and Exclusive Access to Kinobody Community.
Check out the best-tasting vanilla protein powders.
4. Warrior Shredding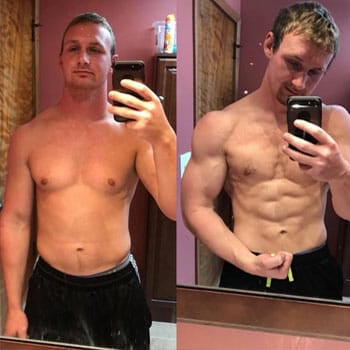 The Kinobody Warrior Shredding program promises more transformations than any other workout program, with only a visible fat loss of 4 to 5 lbs within one or two weeks.
Many users were glad to find a program to improve beginner lifters and burn extra fat without spending too much time at the gym.
The Kinobody Warrior Shredding program also claims to help you achieve a rare physique with extremely low body fat, one you can notice on some Hollywood actors like Christian Bale or Ryan Reynolds.
What man (or woman) would mind their fabulous muscle definition, slim waists with six-packs, sharp and angular masculine jawlines - in summary - lean and fantastically chiseled physiques?!
Individuals who buy this Warrior Shredding program get instant access to a supportive Facebook community, nutritional tips, workout videos, and plenty of other helpful material and resources that would help develop the warrior mind and physique [9].
Check out the best supplements for shredding.
5. Superhero Bulking
This is another advanced lifting program besides the Warrior Shredding program.
Unlike many other muscle-building programs that make you look puffy after spending hours in a gym, the advanced Superhero Bulking Program is said to help you gain 10 pounds of muscle in the key areas.
Within six months, you will get a flawless physique you'll love, and women will find attractive by just working out 3 days a week.
Its focus is on building your chest and wider back, without neglecting your shoulders, arms, and legs [10].
It's an ultimate workout program for those past the beginner, intermediate, and early advanced phases.
Other training programs for men:
Kinobody Programs for Women
1. Kino Baddie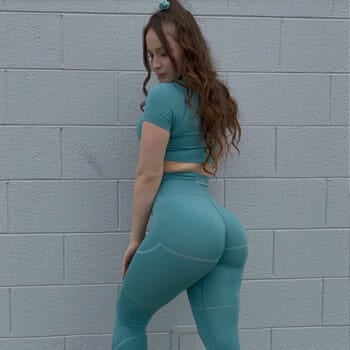 Kino Baddie is claimed to be handcrafted with a specific female body type in mind, allowing women to lose body fat and gain the perfect amount of lean muscle without starving and spending every day in a gym for 12 weeks.
Here, Gallagher encourages walking, body part-specific workout routines, result tracking, and self-hypnosis (to visualize your dream body).
Also, long-term lifestyle changes are necessary to achieve that perfect body proportion and increased strength.
Many users, our clients included, found this program to get that lean and toned body without looking bulk effectively.
With this program, you get a workout plan, training videos, and three alternate nutrition strategies to fit different goals (cutting fat, dropping a few pounds, or building muscle).
It also includes women's nutrition myths debunked, podcast series, fitness tracking guides, and many other tips and bonuses [11].
You can get lifetime access and Kinobody login to the course from any device for a one-time payment.
2. Goddess Toning
The Goddess Toning program is designed to offer ladies an almost effortless weight loss and muscle tone without obsessing on workouts and over dieting.
That means you can eat the foods you love, work out only 3 days per week, and still achieve that slim and sexy look.
If you don't want to look skinny but slim, lean, and fit instead, this strategic approach to cardio and strength training might be ideal for you. It is believed to increase muscle tone and lose body fat rapidly.
The program encompasses a personalized nutrition plan, home workout plan, exercise tutorial videos, motivational workbook, etc. [12].
3. Kinobooty Program
This bodyweight training program is aimed at girls who want to slim down within 12 weeks, exercising three days a week to hit a perfect hip-waist ratio, particularly shedding stubborn fat and building up a firm, round, muscled booty.
Here, Greg also busts some common women's diet and workout myths trending in the mainstream fitness industry.
Although it's focused on lower body sculpting, this program offers exercises for your upper body muscle toning as well. You will be challenged to lift heavier than usual weights to target both the upper and lower body.
You can also get a nutrition plan, mindset development tips, and some bonuses to help you tone your butt, achieve that hourglass figure, and look sexier without too much hassle. [13]
Related: How to get a bigger butt?
What Are the Most Common Safety Concerns, Side Effects, and Complaints about Kinobody Workouts?
According to customer reviews, the most common safety concerns, side effects, and complaints about Kinobody workouts include the following:
Too generic program content they could find on their own
Hard-to-follow plans because of long-term fasting
Not enough exercise routines
Inability to access the programs on users' mobile devices
Our clients didn't follow intermittent fasting strictly, but they managed to see the results they were aiming for: fat loss, increased muscle size or both.
Adverse effects might include hunger followed by overeating, nausea, fatigue, muscle soreness, and the like.
You should note that intermittent fasting is not an ideal fat-loss strategy for everyone. I'd recommend that you consult your physician before starting with any of these programs, especially if you've had any medical conditions, eating disorders, maintenance medications, underweight, breastfeeding, etc.
Fasting should be avoided if you're pregnant or trying to conceive, as it can stop your menstrual cycles and will cause other reproductive issues, according to studies [14].
Also, alternate-day fasting may badly affect glucose tolerance in non-obese women [15].
Bottom line:
Studies claim that intermittent fasting isn't as effective and beneficial for women as for men. It's different for every individual, so consider all its pros and cons before reaching your final decision.
FAQs
Yes, Kinobody is legit. In his workout programs, Kinobody founder Greg O'Gallagher delivers what he promises. Many paying customers have also shared their success stories on social media, showing impressive results they've achieved, proving it's not a scam.
Yes, Kinobody does work as many happy customers have proven it's helped them lose body fat, lose weight, build muscles, and increase strength. Still, how effective it will be for you will mostly depend on your fitness goals, attitude, dedication, and efforts.
Is Kinobody a One-Time Payment?
Yes, Kinobody is a one-time payment, which means that you get full lifetime access to the selected program, including updates, after you make payment.
How Long Is the Kinobody Program?
How long a particular Kinobody program depends on the option you've chosen. It can last for several weeks or months. The company claims the programs are less time-consuming than a typical workout in a gym.
Where Can I Buy Kinobody?
You can buy Kinobody fitness programs, supplements, gear, and clothing from the company's official website.
Is There a Money-Back Guarantee on Kinobody Programs?
Yes, there is a 30-day money-back guarantee on Kinobody programs starting from the purchase date, unless you're a "serial refunder" who has already received refunds from Kinobody in the past.
Does Kinobody Have an App?
No, Kinobody does not have an app. If you want to get more out of your Kinobody programs, you can check out the company's blog, YouTube channel, or Instagram for all the latest tips, tricks, and program updates.
Which Kinobody Workout Program Is Right for You?
The right Kinobody workout program depends on individual fitness goals and desires. Numerous reviews of satisfied customers prove that these programs are effective.
But, despite all the media hype and marketing of Kinobody programs, if their exercise programs do not suit you, I recommend that you try BodyFit programs.
They have over 90 workout programs, 3500 how-to exercise videos, and 2500 workout exercises prepared by experts.
We Recommend This Instead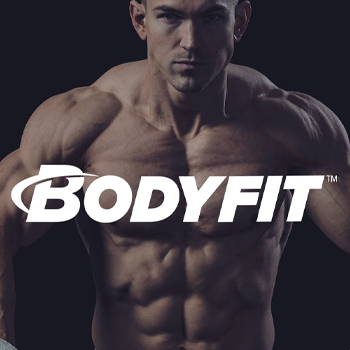 Click For Best Price

Pros
More than 90 workout plans from expert coaches
Detailed instructions for more than 3,000 exercises
Follow-along and individual workout videos
Customized training option for each program
Programs suitable for exercise both at home and in the gym
They also offer plans and education on nutrition and supplementation
Get the BEST PRICE until the end of May
Cons
You must purchase the BodyFit Fitness Training Coach app
You can't keep track of which weights you used or the number of repetitions for each exercise
Was this article helpful?
About The Author