When I see my clients struggle with motivation or don't have enough determination to stay on their weight loss journey, I suggest they take a high-quality fat burner.
As a dedicated fitness enthusiast and certified personal trainer, I couldn't ignore the buzz about VidaSlim among my gym clients. My substantial experience in helping individuals on their weight loss journeys motivated me to perform a comprehensive analysis of this weight loss supplement's efficacy.
Ten of my clients decided to volunteer and test it under the surveillance of our dietitian so that I could gather both the theoretical and real-world data on this product.
Here are the results.
What Is VidaSlim?
Introduced to the market in 2017, VidaSlim isn't just a weight loss supplement; it's a comprehensive line of offerings designed to empower weight loss journeys. This range includes intriguing products such as thermogenic gels (Brazilian X), brain-boosting nootropics (Level Up), and even invigorating infused coffees (SlimBoss Coffee) catered to individuals on a weight loss mission.
The visionary behind VidaSlim, Ashley Alonso, states that this supplement has the power to torch body fat while bolstering overall health.
VidaSlim manufacturer claims that it's made of all high-quality natural ingredients that lead to metabolism boost and trigger fat loss.
Besides weight loss supplements, VidaSlim also has products such as thermogenic gels (Brazilian X), nootropics (Level Up), and infused coffees (SlimBoss Coffee) for weight loss.
It's apparent that the product line is tailored towards women, which aligns with my observations of their product offerings.
But this company's central product is a weight-loss product that carries the same name as the company has.
Our Rating
VidaSlim Benefits

You could expect the benefits like fat loss and improved energy after using VidaSlim for long enough.
To provide concrete evidence of the claimed benefits, I collaborated with a select group of individuals facing weight loss challenges. This comprehensive approach involved conducting a meticulous two-week trial of VidaSlim weight loss pills, carefully tracking participants' progress.
So, let's explore those benefits closer.
Fat Burning
VidaSlim contains a herb called Tejocote root that the company claims acts as a dilator within soft adipose tissue (white fat), which means it releases lipids through the digestive system eliminating the excess body fat in the process.
After closely monitoring progress over a three-week period, a in-depth breakdown reveals that 20% of participants, including myself, experienced a notable reduction in fat tissue. This data underscores the variability in individual responses and underscores the importance of a larger and more diverse sample size.
The question remains would the newcomers burn fat anyway, considering they are at the beginning of their journey.
But the common feeling among the majority of clients was reduced appetite.
Constipation and Colitis Elimination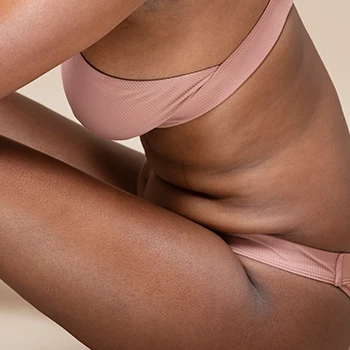 Reviewing the official VidaSlim website, I encountered claims about the potent herb's potential to alleviate constipation and colitis, leading to more regular and consistent bowel movements. This claim aligns with established studies and expert opinions [1].
Some of the clients, who earlier had constipation issues, noted their bowel movements become more regular.
On the other hand, two other clients said their stomachs have become overactive, and I also experienced occasional abdominal pain episodes.
Higher Energy Levels
While melting fat, most fat burners provide the feeling of improved energy levels. We hopefully waited for energy levels to rise in the coming weeks due to fat-burning, but nothing happened.
I have a history of using different pre-workout formulas, and I know what it feels to get an even slight energy boost and VidaSlim, unfortunately, gave us none.
VidaSlim Main Ingredients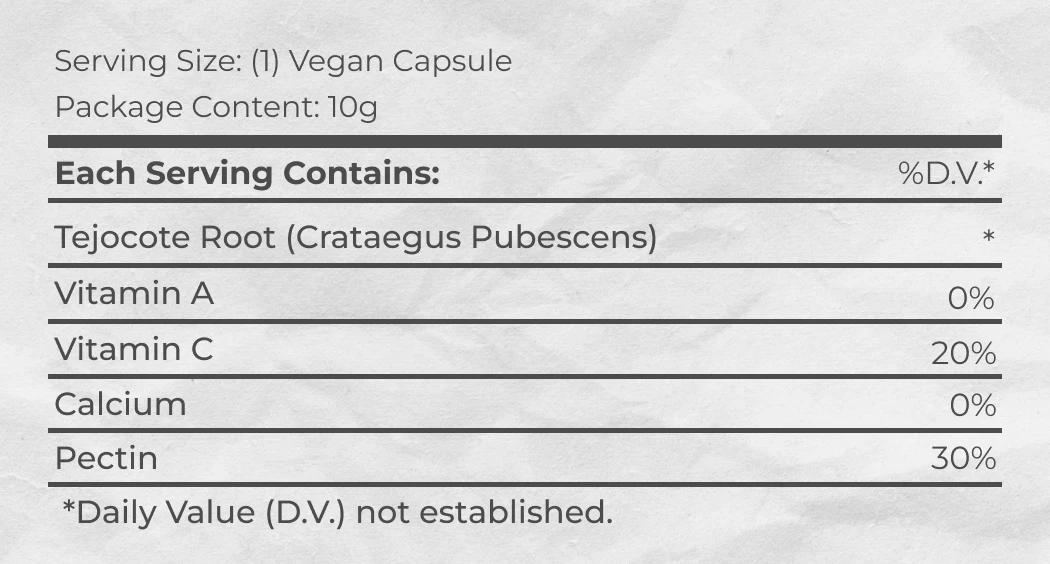 The first thing we noticed was that there are only five primary active VidaSlim ingredients.
The second thing, which was quite alarming, is that two of those ingredients (vitamin A and calcium) were listed at 0% of the daily value on their own label.
Let's take a closer look at the remaining three.
Tejocote root
This root, known as Mexican Hawthorn Root, is the VidaSlim USA key ingredient. It has been used in traditional medicine for a long time, but recently it started to be used as a supplement.
 As the company claims, this root improves overall health with its numerous purported benefits: 
Removes fat from the body
Eliminates constipation and colitis
Reduces cholesterol and triglycerides in the blood
Stimulates keratin production for healthier skin and hair
Boosts woman's fertility
My team couldn't find any scientific papers confirming those claims. We've only seen that some studies suggest Tejocote root may act as an antioxidant [2].
Pectin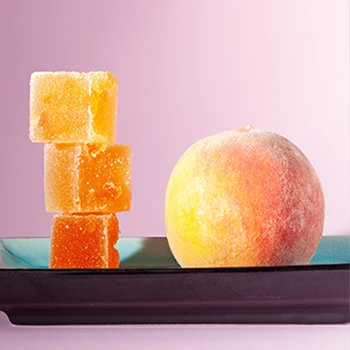 Pectin, an essential component of dietary fibers known as soluble fiber, plays a pivotal role. These soluble fibers, when mixed with fluids, make a gel-like consistency that promotes feelings of fullness, ultimately contributing to reduced cravings and lower calorie intake.
According to WebMD, soluble fiber also aids in preventing the body from absorbing fat from food.
A closer inspection of the ingredient list reveals that one dose of VidaSlim contains 30% of the recommended daily value of pectin, a soluble fiber known for its satiety-inducing effects [3] and potential to aid in frequent bowel movements [4]. This dosage, while beneficial, could be further optimized to better align with the dietary needs of the average American individual.
Vitamin C
Vitamin C, while usually associated with immunity, has shown potential in promoting better fat oxidation [5]. Interestingly, while not a common ingredient in most fat burners, it's worth mentioning that VidaSlim includes a small amount of Vitamin C—about 20% of the daily value—in its formula.
Pros
Might boost metabolism
May suppress appetite and control cravings
Doesn't contain stimulants
Cons
Missing some fundamental ingredients
Does VidaSlim Have Any Drawbacks?
Yes, VidaSlim has drawbacks, and it is crucial to highlight a significant drawback which is that its formula lacks the potent weight loss ingredients that some competitors such as PhenQ incorporate.
The main ingredient, Tejocote root, needs to pass more scientific research to become acclaimed as a supplement for losing weight.
However, the other two ingredients may be helpful in some cases for losing weight, but their quantity is entirely insufficient.
To make things more complicated, our dietitian assumes pectin as an ingredient comes from dietary fibers Tejocote root naturally contains. If that's the case, we are down to only two active ingredients in this formula.
Its effectiveness was the main issue, though, because, after the initial few weeks of testing, we thought that maybe it's one of those weight loss products that make you lose weight steadily.
However, it's important to mention that while a minority, two of my clients reported a minimal improvement in their overall well-being and a sense of lightness. The majority did not experience significant fat loss, and some remained unaffected.
To offer you a comprehensive perspective, here are some other products I've reviewed::
How Does It Compare to Other Products?

Drawing a parallel between VidaSlim and other prominent competitors in the weight loss supplement market, notably PhenQ, provides valuable insights that illuminate the nuances of their individual formulations. By comparing their ingredient profiles and documented effects, a clearer picture emerges. Having conducted several tests over the years, we've collected substantial data for comparison.
PhenQ
Just by seeing the ingredient list and in our review, PhenQ diet pills seem like a more worthy fat loss supplement. It has at least five ingredients with fat-burning properties, including Capsicum Blend, Chromium Picolinate, Caffeine, Nopal, and L-carnitine.
Besides Nopal, a plant from Mexico that may suppress appetite like Tejocote root, PhenQ has Chromium Picolinate that fortifies this feature and Capsicum blend, which triggers thermogenesis [6] [7].
As a result, my clients and I have regularly witnessed exceptional and reliable outcomes with this particular fat burner.
LeanBean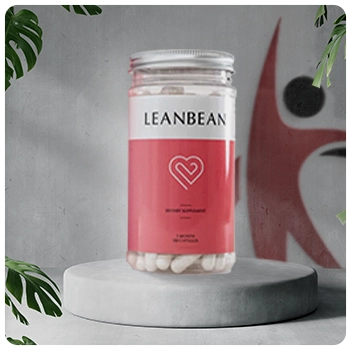 Compared to LeanBean, even PhenQ seems to have insufficient ingredients, not to mention VidaSlim.
Our findings show that LeanBean fat burner has an ingredient formula as a mix of different minerals, vitamins, and herbs that have been studied for their ability to contribute to weight loss and which are specifically designed with women in mind.
It's also supported with antioxidants from Acai berry powder to lower oxidative stress that may occur from fat cells breaking down [8].
LeanBean consistently remains a top choice among my female clients. Over my years of practice, it has consistently proven its effectiveness, making it a reliable and simple recommendation.
Tailored for Women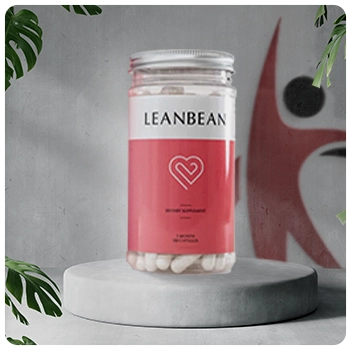 Leanbean
Click For Best Price

Instant Knockout
Designed for bodybuilders and athletes, Instant Knockout pills have a reputation as a dietary supplement made exclusively for an active person.
It has a combination that stimulates weight loss and muscle growth.
Differing from VidaSlim's formula, Instant Knockout has substantial dosages of potent ingredients including Green Tea Extract, L-Theanine, and Caffeine. The harmonious interaction of these components contributes to enhanced physical performance and cognitive function [9].
Where To Buy VidaSlim?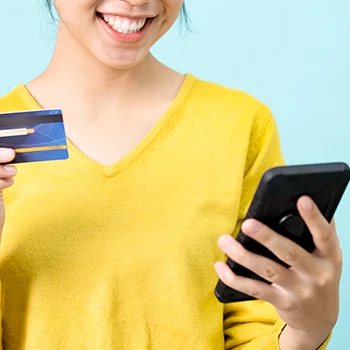 You can buy VidaSlim through their official website or their health consultants. It's not available on Amazon or Walmart. Never buy from random online platforms since they might be counterfeit or expired, which could endanger you with unwanted side effects.
You can find the VidaSlim formula in various supplement types, from capsules to powders. VidaSlim 30 Day and VidaSlim 90 Day are the best sellers.
If you find capsules more convenient, you can buy VidaSlim Capsule 30 Day or 90 Day.
The price depends on dosage quantity. Weight loss pills VidaSlim30 cost 35$ and VidaSlim90 costs 85$.
One more option available is VidaSlim Plus. It's apparently more potent and effective in weight loss. Besides the root of Tejocote, it contains some additional ingredients, such as vitamins and Spirulina. VidaSlim Plus costs, on average, 10$ more.
Our Rating
Who Should Take VidaSlim?
Women in their 30s and 40s looking to shed fat should take VidaSlim as the company claims this supplement is tailored for them.
This VidaSlim review explores the product as weight-loss pills, but based on our experience, this formula may give better results for nails and hair quality, as none of my clients noticed any significant weight loss during the testing period.
Who Shouldn't Take VidaSlim?
Anyone with a sensitive stomach.
It's important to note that VidaSlim may not be suitable due to a common side effect which is irritable bowel syndrome.
While it helped some clients with constipation, some of them, including me, had stomach issues.
Diarrhea can cause potassium deficiency, and that might be the actual reason they recommend additional potassium intake during VidaSlim usage [10].
Also, we wouldn't recommend anyone use VidaSlim before consultation with their doctor because of limited scientific background about the formula's active ingredient, Tejocote root.
Other Users Testimonials

We inspected some comments on the VidaSlim Official Facebook page. We picked a few with the most likes.
"I was on this c*ap for almost 6 MONTHS.. tried the root and pill.. Drank a ton of water and took vitamins on the side... I lost NOTHING BUT ALLOT OF CASH because it's expensive!! My Dr said it's a scam."

- Kris H., Facebook Group
"Just started my first week feels great tummy feels lighter. Drinking tons of water and a banana a day like others suggested. No side effects just feels great. Can't wait to order my next bottle."

- Monica L., Facebook Group
"I do not recommend it. If you read the disclaimer on the website. That's all you need to know. Horrible product and business. What has worked for a handful of people will not work for you, can be very detrimental to your health."

- Marie V., Facebook Group
Is VidaSlim a Good Investment?
Drawing on my research and meticulous analysis of the test data for this comprehensive VidaSlim review, I am urged to express reservations about considering this as a wise investment.
If your goal is to lose weight safely and quickly, you should opt for some tested and more effective weight loss supplements with science-backed ingredients.
A dietary supplement designed specifically for women that best fits this description is Leanbean.
It's not a magic pill, but paired with good exercise and diet, it has provided my clients with reliably good results for the past few years that it's been my go-to weight-loss product for my female trainees.
We Recommend This Instead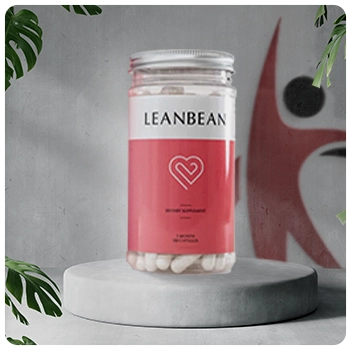 Click For Best Price

Pros
Carefully chosen ingredients claim to be scientifically proven
It contains no stimulants to cause jitters
It seems to have the necessary appetite suppressing abilities
Up to 90-day money-back guarantee
Get the BEST PRICE until the end of September
Cons
Dosage is six capsules per day
Was this article helpful?