When I see my clients struggle with motivation or don't have enough determination to stay on their weight loss journey, I suggest they take a high-quality fat burner.
One that I lately often hear my clients talk about in the gym is VidaSlim. So I conducted thorough research and spent many hours figuring out if this weight loss supplement formula is effective.
Ten of my clients decided to volunteer and test it under the surveillance of our dietitian so that I could gather both the theoretical and real-world data on this product.
Here are the results.
What Is VidaSlim?
VidaSlim is a weight loss supplement that came to market in 2017.
According to its founder Ashley Alonso, this supplement burns body fat and improves the body's overall health.
VidaSlim manufacturer claims that it's made of all high-quality natural ingredients that lead to metabolism boost and trigger fat loss.
Besides weight loss supplements, VidaSlim also has products such as thermogenic gels (Brazilian X), nootropics (Level Up), and infused coffees (SlimBoss Coffee) for weight loss.
I have an impression their products are geared more toward women.
But this company's central product is a weight-loss product that carries the same name as the company has.
VidaSlim Benefits

You could expect the benefits like fat loss and improved energy after using VidaSlim for long enough.
To actually verify the purported benefits, we asked a few clients who struggle with weight loss and the newcomers with the same goal to use VidaSlim weight loss pills for a couple of weeks.
So, let's explore those benefits closer.
Fat Burning
VidaSlim contains a herb called Tejocote root that the company claims acts as a dilator within soft adipose tissue (white fat), which means it releases lipids through the digestive system eliminating the excess body fat in the process.
After three weeks of use, we marked the results of the clients. I noticed that they hadn't lost any significant fat tissue (including me), except for the few newcomers.
The question remains would the newcomers burn fat anyway, considering they are at the beginning of their journey.
But the common feeling among the majority of clients was reduced appetite.
Constipation and Colitis Elimination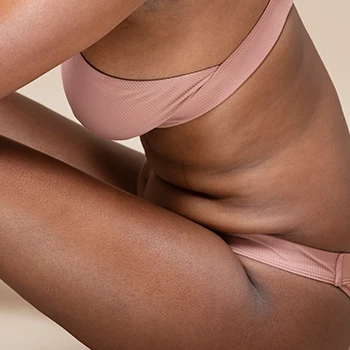 On the official page of VidaSlim, they claim this potent herb in formula treats constipation and colitis, leading to regular bowel movements.
According to some studies, this root may actually have laxative effects [1].
Some of the clients, who earlier had constipation issues, noted their bowel movements become more regular.
On the other hand, two other clients said their stomachs have become overactive, and I also experienced occasional abdominal pain episodes.
Higher Energy Levels
While melting fat, most fat burners provide the feeling of improved energy levels. We hopefully waited for energy levels to rise in the coming weeks due to fat-burning, but nothing happened.
I have a history of using different pre-workout formulas, and I know what it feels to get an even slight energy boost and VidaSlim, unfortunately, gave us none.
VidaSlim Main Ingredients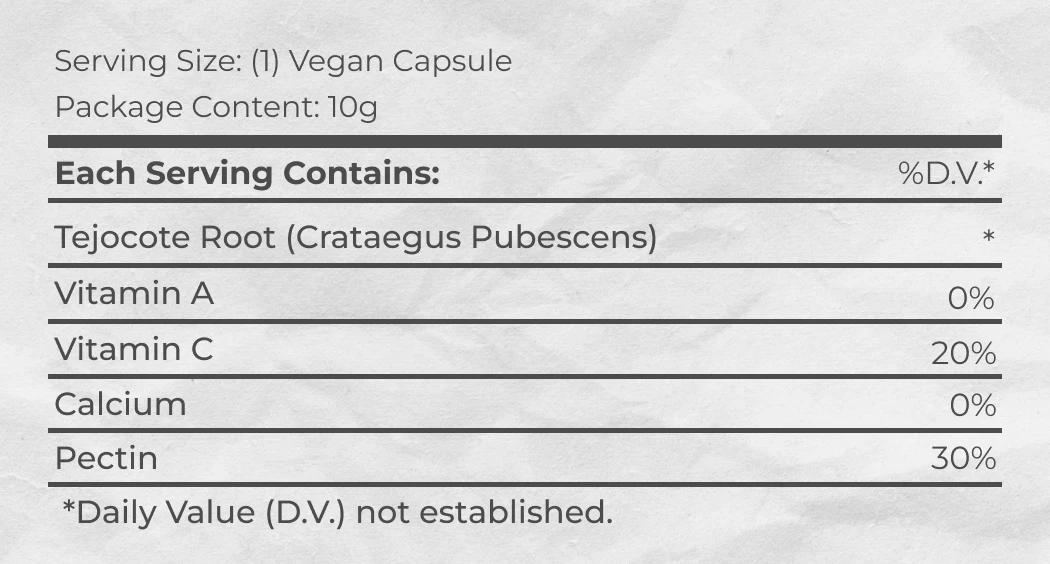 The first thing we noticed was that there are only five primary active VidaSlim ingredients.
The second thing, which was quite alarming, is that two of those ingredients (vitamin A and calcium) were listed at 0% of the daily value on their own label.
Let's take a closer look at the remaining three.
Tejocote root
This root, known as Mexican Hawthorn Root, is the VidaSlim USA key ingredient. It has been used in traditional medicine for a long time, but recently it started to be used as a supplement.
As the company claims, this root improves overall health with its numerous purported benefits:
Removes fat from the body
Eliminates constipation and colitis
Reduces cholesterol and triglycerides in the blood
Stimulates keratin production for healthier skin and hair
Boosts woman's fertility
My team couldn't find any scientific papers confirming those claims. We've only seen that some studies suggest Tejocote root may act as an antioxidant [2].
Pectin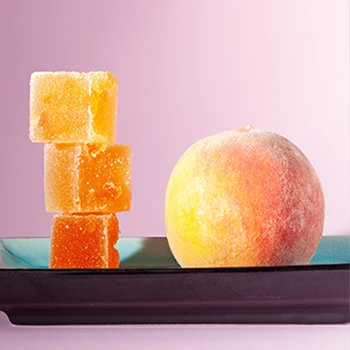 Pectin is a part of dietary fibers called soluble fiber. Soluble fibers combined with fluids form a gel-like structure.
Because of this feature, soluble fiber might expand in the stomach and reduce hunger, which ultimately provides the feeling of satiety and leads to fewer food cravings and lower calorie intake [3].
Also, one study showed a link between soluble fiber intake and frequent bowel movements [4].
According to WebMD, soluble fiber also aids in preventing the body from absorbing fat from food.
The ingredient list shows one dose of VitaSlim contains 30% of pectin daily values, which in our opinion, could be higher considering the fact most American people don't consume enough fiber.
Vitamin C
Studies considering the correlation between Vitamin C and weight loss showed that adequate doses of vitamin C could lead to better fat oxidation [5]. Since it is a weight-loss supplement, we didn't expect this ingredient in the VidaSlim formula as it's not common for fat burners.
However, the ingredient list shows it contains only 20% of Vitamin C's daily value, which is an almost negligible dose for supporting weight loss.
Pros
Might boost metabolism
May suppress appetite and control cravings
Doesn't contain stimulants
Cons
Missing some fundamental ingredients
Does VidaSlim Have Any Drawbacks?
Yes, VidaSlim has drawbacks, and the one we would like to point out is the lack of potent weight loss ingredients.
The main ingredient, Tejocote root, needs to pass more scientific research to become acclaimed as a supplement for losing weight.
However, the other two ingredients may be helpful in some cases for losing weight, but their quantity is entirely insufficient.
To make things more complicated, our dietitian assumes pectin as an ingredient comes from dietary fibers Tejocote root naturally contains. If that's the case, we are down to only two active ingredients in this formula.
Its effectiveness was the main issue, though, because, after the initial few weeks of testing, we thought that maybe it's one of those weight loss products that make you lose weight steadily.
However, except for two of my clients who said they felt slightly better and lighter, fat loss was not noticeable enough, and a few of them felt no difference at all.
Similar products reviewed:
How Does It Compare to Other Products?

Luckily we have been doing these reviews for years, and this is not the first weight loss supplement we tested, so we have enough data about similar products to compare.
PhenQ
Just by seeing the ingredient list, PhenQ diet pills seem like a more worthy fat loss supplement. It has at least five ingredients with fat-burning properties, including Capsicum Blend, Chromium Picolinate, Caffeine, Nopal, and L-carnitine.
Besides Nopal, a plant from Mexico that may suppress appetite like Tejocote root, PhenQ has Chromium Picolinate that fortifies this feature and Capsicum blend, which triggers thermogenesis [6] [7].
It's a fat burner my clients and I have consistently had the most reliable and effective results with.
LeanBean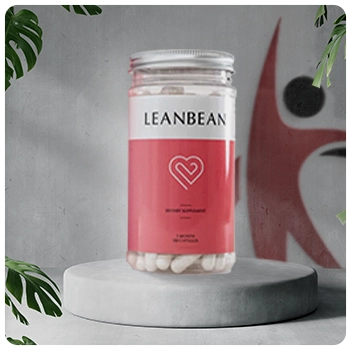 Compared to LeanBean, even PhenQ seems to have insufficient ingredients, not to mention VidaSlim.
LeanBean fat burner has an ingredient formula as a mix of different minerals, vitamins, and herbs that have been studied for their ability to contribute to weight loss and which are specifically designed with women in mind.
It's also supported with antioxidants from Acai berry powder to lower oxidative stress that may occur from fat cells breaking down [8].
LeanBean has been the favorite among my female clients, and since it hasn't failed to deliver in my practice so far, it continues to be an easy recommendation for me.
Tailored for Women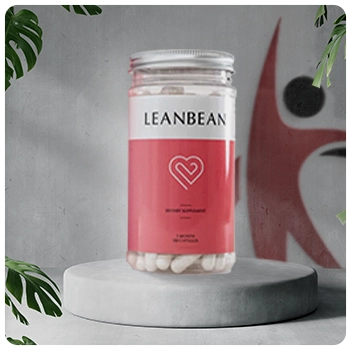 Leanbean
Click For Best Price

Instant Knockout
Designed for bodybuilders and athletes, Instant Knockout pills have a reputation as a dietary supplement made exclusively for an active person.
It has a combination that stimulates weight loss and muscle growth.
Unlike VidaSlim, it has serious dosages of potent ingredients - Green Tea Extract, L-Theanine, and Caffeine that combined provide enhanced performances, even the cognitive ones [9].
Where To Buy VidaSlim?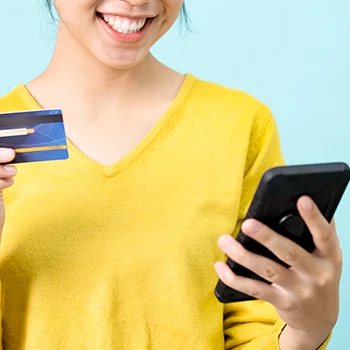 You can buy VidaSlim through their official website or their health consultants. It's not available on Amazon or Walmart. Never buy from random online platforms since they might be counterfeit or expired, which could endanger you with unwanted side effects.
You can find the VidaSlim formula in various supplement types, from capsules to powders. VidaSlim 30 Day and VidaSlim 90 Day are the best sellers.
If you find capsules more convenient, you can buy VidaSlim Capsule 30 Day or 90 Day.
The price depends on dosage quantity. Weight loss pills VidaSlim30 cost 35$ and VidaSlim90 costs 85$.
One more option available is VidaSlim Plus. It's apparently more potent and effective in weight loss. Besides the root of Tejocote, it contains some additional ingredients, such as vitamins and Spirulina. VidaSlim Plus costs, on average, 10$ more.
Who Should Take VidaSlim?
Women in their 30s and 40s looking to shed fat should take VidaSlim as the company claims this supplement is tailored for them.
This VidaSlim review explores the product as weight-loss pills, but based on our experience, this formula may give better results for nails and hair quality, as none of my clients noticed any significant weight loss during the testing period.
Who Shouldn't Take VidaSlim?
Anyone with a sensitive stomach shouldn't take VidaSlim because of a common side-effect - irritable bowel.
While it helped some clients with constipation, some of them, including me, had stomach issues.
Diarrhea can cause potassium deficiency, and that might be the actual reason they recommend additional potassium intake during VidaSlim usage [10].
Also, we wouldn't recommend anyone use VidaSlim before consultation with their doctor because of limited scientific background about the formula's active ingredient, Tejocote root.
Other Users Testimonials

We inspected some comments on the VidaSlim Official Facebook page. We picked a few with the most likes.
"I was on this c*ap for almost 6 MONTHS.. tried the root and pill.. Drank a ton of water and took vitamins on the side... I lost NOTHING BUT ALLOT OF CASH because it's expensive!! My Dr said it's a scam."

- Kris H., Facebook Group
"Just started my first week feels great tummy feels lighter. Drinking tons of water and a banana a day like others suggested. No side effects just feels great. Can't wait to order my next bottle."

- Monica L., Facebook Group
"I do not recommend it. If you read the disclaimer on the website. That's all you need to know. Horrible product and business. What has worked for a handful of people will not work for you, can be very detrimental to your health."

- Marie V., Facebook Group
Is VidaSlim a Good Investment?
Based on my research and the data I collected from all the testing for this VidaSlim review, I definitely do not feel it's a good investment.
If your goal is to lose weight safely and quickly, you should opt for some tested and more effective weight loss supplements with science-backed ingredients.
A dietary supplement designed specifically for women that best fits this description is Leanbean.
It's not a magic pill, but paired with good exercise and diet, it has provided my clients with reliably good results for the past few years that it's been my go-to weight-loss product for my female trainees.
We Recommend This Instead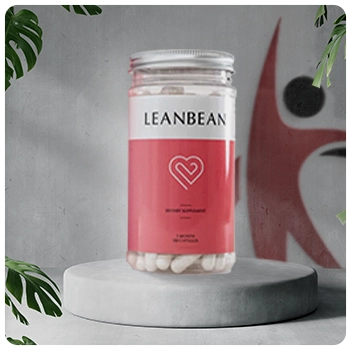 Click For Best Price

Pros
Carefully chosen ingredients claim to be scientifically proven
It contains no stimulants to cause jitters
It seems to have the necessary appetite suppressing abilities
Up to 90-day money-back guarantee
Get the BEST PRICE until the end of March
Cons
Dosage is six capsules per day
Was this article helpful?