One thing that annoys me as a certified personal trainer is seeing big advertising budgets for fat burner and pre-workout supplements that end up doing very little.
One product that followed me around social media ads is Double Tap, and when I saw a few people at the gym taking it, I had to find out if there was any truth to the big marketing promises.
So our team, including myself, got together with a nutritionist and seven clients to research and test it out over a four-week period.
Here's what we found for this Redcon1 Double Tap review.
What Is Double Tap?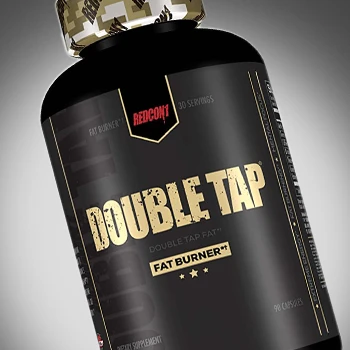 Double Tap is a thermogenic fat burner from supplement maker Redcon1.
It makes big claims in the marketing material that it's a potent fat burner that also helps to preserve muscle mass for bodybuilders.
That is an important feature for anyone going through a cutting phase after bulking, but very few supplements truly achieve this.
Along with the claimed fat loss, Redcon1 Double Tap also promises to be a good appetite suppressant, which should help to avoid snacking and allow you to extend intermittent fasting periods.
Let's see what our tests revealed.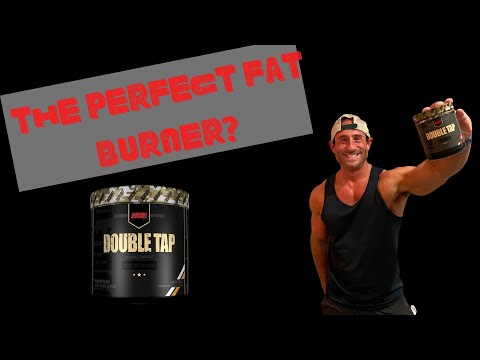 Double Tap Benefits
We had a careful look at our testing results after doing one week of regular training and diet as a baseline, followed by three weeks with Double Tap.
Fat-Burning Effects
Double Tap has a good dose of green tea extract, which is, according to one of the studies found on the National Center for Biotechnology Information website, known to burn fat through thermogenic processes (heat creation) [1].
However, the added acetyl-l-carnitine has limited scientific evidence, according to the study published on the PubMed website, to help with fat burning and weight loss, and one study found that the effect declines over time [2].
Overall, we found that we were burning fat more than before, but only modestly more.
Appetite Suppression
Both green tea and caffeine work well as a fat burner, but they have a limited impact on your appetite [3].
We also did not find enough evidence for the rest of the ingredients to support this claim.
Our trials also noted no major difference in hunger cravings, especially when taken on an empty stomach.
Energy Boosting
The other thing we tried to measure is the impact of Redcon1 Double Tap on our exercise regimen. The company claims that it's designed to dramatically improve energy.
Unfortunately, that's not something that we were able to measure, and I would suggest sticking with a pre-workout instead if you want a good energy formula.
Pros
The capsules are small enough and convenient to take later in the day
A good dose of green tea extract to work as a fat burner
It contains a good dose of caffeine that helps with mental focus
Cons
Some users would prefer a Double Tap powder form to mix in with a smoothie
It doesn't give enough of an energy boost to use it as a pre-workout
Does Double Tap Have Downsides?
The first thing I would mention here is that Redcon1 Double Tap doesn't seem to deliver on the promise that it will get you into the leanest possible shape.
It will help burn some more calories, but in our experience, it's not enough to make a huge difference.
We also heard from a few testers that they felt a bit nauseated for a while after taking Double Tap, which isn't a great thing, especially for long-term use.
How Does It Compare To Other Fat Burners?
We've tested most of the best fat burners for men, and when we compared our testing results to PhenQ, for example, there were huge differences.
We reviewed PhenQ and we found that it has a better formula to boost your metabolic rate, and the added chromium is known to help with stubborn appetite cravings [4].
Based on our research, the LeanBean fat burner is the other product that performed better, particularly for women.
It showed impressive results compared with other products, and we added it to the list of the best fat burners for women. It has helped many of my clients resolve excess fat problems. It also has a great effect on appetite, thanks to a good dose of choline [5].
Another product is Instant Knockout. This is a natural fat burner that helps with appetite suppression and energy enhancement. Users praise its results, but its caffeine content is equivalent to two large coffees.
Who Should Avoid Redcon1 Double Tap?
Anybody with significant underlying conditions, including high blood pressure, shouldn't take Redcon1 Double Tap.
The caffeine dose could have an impact on blood pressure and heart rate, so talk to your doctor first.
Based on my personal experience, I would also say that if you need fast results for a cutting phase, then Double Tap isn't going to work fast enough. So serious bodybuilders should also look elsewhere.
Other fat burners:
Other User Reviews

Here are some reviews we found interesting on the official website.
"I'm two months postpartum and decided this could be something to help me shed the baby fat. I've been consistently taking it with a strict diet and daily exercise. I've maybe lost 4 pounds? Which could've easily been accomplished with just the strict diet and daily exercise. I expected this to help me out more."

- Jessica
"Took it for 5 days but was so constipated I had to stop. Is that a side effect? Consequently no weight loss only bloating!"

- Jennifer C
FAQs
Can You Take Double Tap Every Day?
Yes, you can take Double Tap every day, but you might want to allow your stomach to get used to it by taking one or two days off a week. You should also take a longer break after about ten weeks.
Does Double Tap Contain Stimulants?
Yes, Double Tap contains stimulants in the form of caffeine. It's not a huge dose, but enough to make sensitive people a bit jittery.
What Are the Specific Roles of Each Ingredient in Double Tap?
Each ingredient in Double Tap is carefully selected for its role in enhancing fat-burning and boosting energy. For instance, ingredients like Green Tea Leaf Extract aid in metabolism enhancement, while Caffeine Anhydrous stimulates athletic performance and weight loss.
What Effects Does Double Tap Have on Energy Levels and Mental Focus?
Users of Double Tap often report significant improvements in energy levels and mental focus. This is attributed to its caffeine content and nootropics, which enhance alertness and cognitive performance, making it beneficial for both physical and mental activities.
How Effective Is Double Tap in Suppressing Appetite?
Double Tap is reported to be effective in suppressing appetite, which is a key factor in its fat-burning capabilities. Users have noted reduced hunger pangs, which can be particularly beneficial for those looking to control calorie intake as part of a weight loss regimen.
What Can Users Expect in Terms of Flavor, Taste, and Mixability of Double Tap?
Double Tap is known for its variety of flavors and ease of mixability, offering a pleasant taste experience without leaving much sediment. This aspect is important for user satisfaction, ensuring that the supplement is not only effective but also enjoyable to consume regularly.
Our Verdict on Double Tap Fat Burner?
We have concluded that our research and testing didn't provide good enough results to recommend Double Tap.
We had much better results on excess body fat with PhenQ, which seems to provide better health benefits through fat burning, boosted energy, and suppressed hunger cravings.
It also has a lower dose of caffeine, making it less likely to cause jitters or sleepless nights.
We Recommend This Instead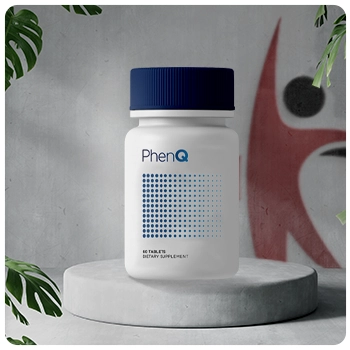 Click For Best Price

Pros
Suppresses your appetite
Blocks body fat production to stop weight gain
Improves your mood and energy levels
High-quality, all-natural formula
Get the BEST PRICE until the end of December
Cons
Can be only purchased through the company website
Was this article helpful?