Whenever I see new fat-burning supplements with clever names arrive on the market, my alarm bells immediately go off.
One such product is Krazi Burn, and lately, it seemed to follow me around everywhere on social media.
To see if it lives up to its hyped-up claims and, more importantly, our standards at Total Shape, I gathered our team, seven clients, and a dietitian to help out with research and testing.
We spent six weeks testing it, taking careful notes about progress and how our testers felt in the process.
Here's what we found.
What Is Krazi Burn?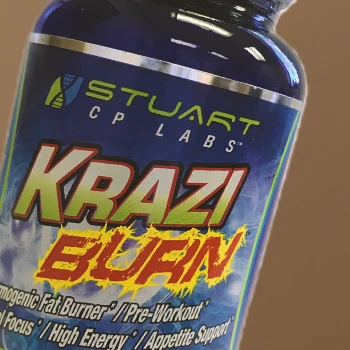 Krazi Burn is a thermogenic fat burner supplement that claims to help with weight loss and exercise performance.
It's based on natural ingredients that supposedly also help with lowering your appetite and providing mental focus.
We had a dietitian review the ingredients and will show you some details on those in the next section.
The supplement has been around for a few years. And it looks like the ingredients haven't changed.
However, because the company has a proprietary formula on the label, it's unclear whether they have tweaked the dosage.
Our Rating
What Are the Ingredients in Krazi Burn?
The ingredients in Krazi Burn are chromium, caffeine, l-theanine, and senna leaf extract.
However, the company only tells you how much chromium it provides, so it's not possible for us to tell whether the dosage of each one is high enough.
Here are some of the important ingredients:
Chromium: Krazi Burn contains 100 mcg of chromium, which studies have shown to help regulate body weight by suppressing your appetite [1]. However, most studies have used doses that are ten times higher.

Caffeine: This stimulant has known thermogenic benefits, which means it helps you burn off more calories [2].
L-Theanine: This amino acid has positive effects on mental focus and concentration when combined with caffeine [3].

Senna Leaf Extract: Unfortunately, there only seem to be animal studies around its impact on breaking down fat cells, so I wouldn't take that as a proven ingredient [4].
"In an 8-week study, 1,000 μg/day of chromium (in the form of chromium picolinate) reduced food intake, hunger and cravings in healthy overweight women."

- Grant Tinsley, PhD
Benefits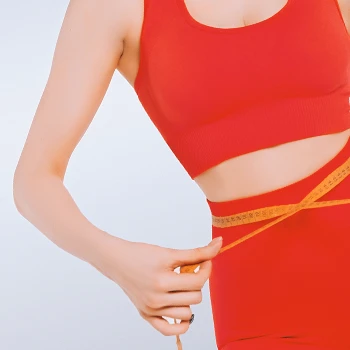 What we liked about this fat burner is that it comes as a small enough capsule to easily swallow, which makes it convenient for taking any time of day.
We also liked the mental focus it provided, with all our testers experiencing better concentration at work and motivation at the gym.
What we didn't like is that the company doesn't publish the exact dosages, which makes stacking difficult.
And there's simply not enough chromium to have a significant impact on your appetite. None of our testers reported that they felt it helped with extended fasting.
Known Side Effects
First of all, from our own experience testing these diet pills, we didn't notice any major side effects.
The ingredients are generally classed as safe, and there don't seem to be any reports online either. 
Just keep in mind that this dietary supplement has caffeine, as some people are sensitive to stimulants, which can make you jittery/anxious and high blood pressure in hypertensive individuals [5,6].
Pros
Comes in easy-to-swallow capsules that don't get stuck
Contains some proven ingredients for thermogenic effects
Provides a good boost of focus and concentration
Cons
The company hides behind a proprietary blend
Many of the ingredients are not strong enough to make a big difference
Who Should Use Krazi Burn?
People who want a bit of help with losing weight and some improved motivation for training may consider taking Krazi Burn.
It doesn't cause any major issues, and some of the ingredients will help to burn off a few extra calories a day.
Who Shouldn't Use Krazi Burn?
Anyone who wants to boost their metabolism and reduce hunger cravings shouldn't consider taking Krazi burn.
The ingredients are just not strong enough to help, and there are several other products that work considerably better based on our test result comparisons.
Where Can You Buy It?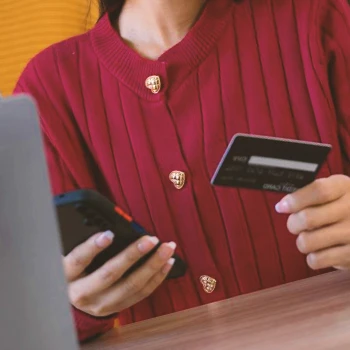 You can buy Krazi Burn through a few different online retailers.
What I didn't like is that the company doesn't sell directly to customers.
Also, shipping took over a week, and when we went back to order another bottle, it was out of stock.
Overall, it was a bit of a frustrating experience.
Our Rating
Customer Reviews
During our research, we also looked for customer reviews online in forums and reseller websites. Here are a couple that confirmed our results.
"After taking it for three weeks, he noticed that it did help him to stay focused and motivated during workouts more than before. But it didn't help him break through a weight loss plateau."

- Jonathan from Miami
"This user had an overall good experience and took them for three months during a cutting phase. What he mentioned is that it didn't really help with hunger cravings."

- Martin from LA
Comparison With Other Products
We didn't stop at just testing Krazi Burn; we also compared it directly with some other weight loss supplements we've had a good experience with (PhenQ, Leanbean, and Instant Knockout).
We discover that Krazi Burn simply doesn't deliver anywhere near the same appetite suppression.
PhenQ contains some L-carnitine for weight loss, which can give you a lot more physical energy for work and exercise [7].
And for female athletes, we compared the results to LeanBean.
The one thing that stands out in comparison to the two based on the test we conducted is that LeanBean delivers much better results for weight loss plateaus without needing a strong dose of caffeine.
For male athletes who want the maximum effect during cutting phases, we've had the best results with Instant Knockout weight loss supplement.
It has a strong dose of caffeine to trigger thermogenesis. And unlike Krazi Burn, it has added glucomannan which may help you lose weight by reducing your appetite [8].
FAQs
Do Fat Burners Work For Weight Loss?
Yes, fat burners work for weight loss, as that is their main purpose. But an important thing to remember is that some are doing a much better job than others, as you need a high enough dose of specific ingredients. And you'll still need to eat healthy and exercise a lot as they don't work like magic pills.
How Long Do Fat Burners Take To See Results?
It can take about four weeks to see results with fat burners. It's also important to note that you'll need to keep to a calorie deficit diet and do a lot of exercise. But once you have the right approach, they can get you to your goals faster.
Should You Buy Krazi Burn?
Based on our testing results and insights from a dietitian, we're not advising our readers and clients to buy Krazi Burn. It simply doesn't provide enough benefits for fat burning and appetite suppression.
Compared to PhenQ, the results are mediocre at best. We have seen great results with bodybuilders in cutting phases when they used this one, as well as with people just trying to lose pounds a bit faster.
Order your first bottle today and see how it will impact your food cravings and BMI.
Our #1 Recommendation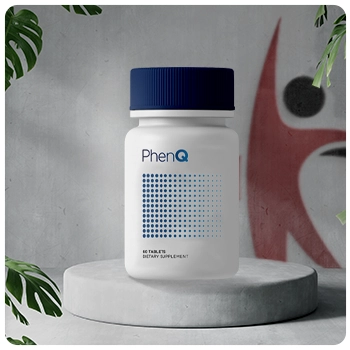 PhenQ
Click For Best Price

Was this article helpful?