There are a ton of thermogenic fat burners on the market these days with outlandish claims on how they help you burn fat.
Results typically depend on the person taking weight loss supplements and their level of commitment.
That's why today I'm talking about a Thermofight X review - a product that claims to provide results fast due to its unique proprietary thermogenic blend.
To verify these claims, we've teamed up with medical experts to take a look at what goes into Thermofight X. We also personally tested this fat burner with several of our clients. Here's whether it lives up to its reputation.
What is Thermofight X?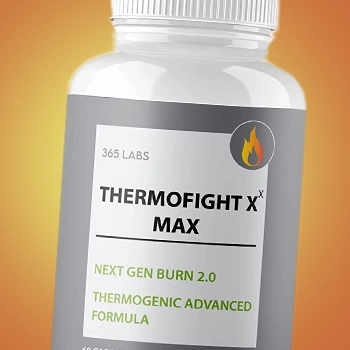 Thermofight X is a weight loss product that may help boost your metabolism while melting away body fat through thermogenesis. It contains several well-known fat-burning ingredients such as green tea, jalapeño peppers, and other proprietary components.
The biggest product claim revolves around helping individuals reduce up to 90 pounds in only 90 days.
This is accomplished by activating thermogenic pathways to increase your metabolism and also burn away fat.
The supplement also uses a caffeine-free green tea leaf extract known as Greenselect Phytosome, which a study in the National Library of Medicine has proven as an effective weight loss supplement [1].
Thermofight X Ingredients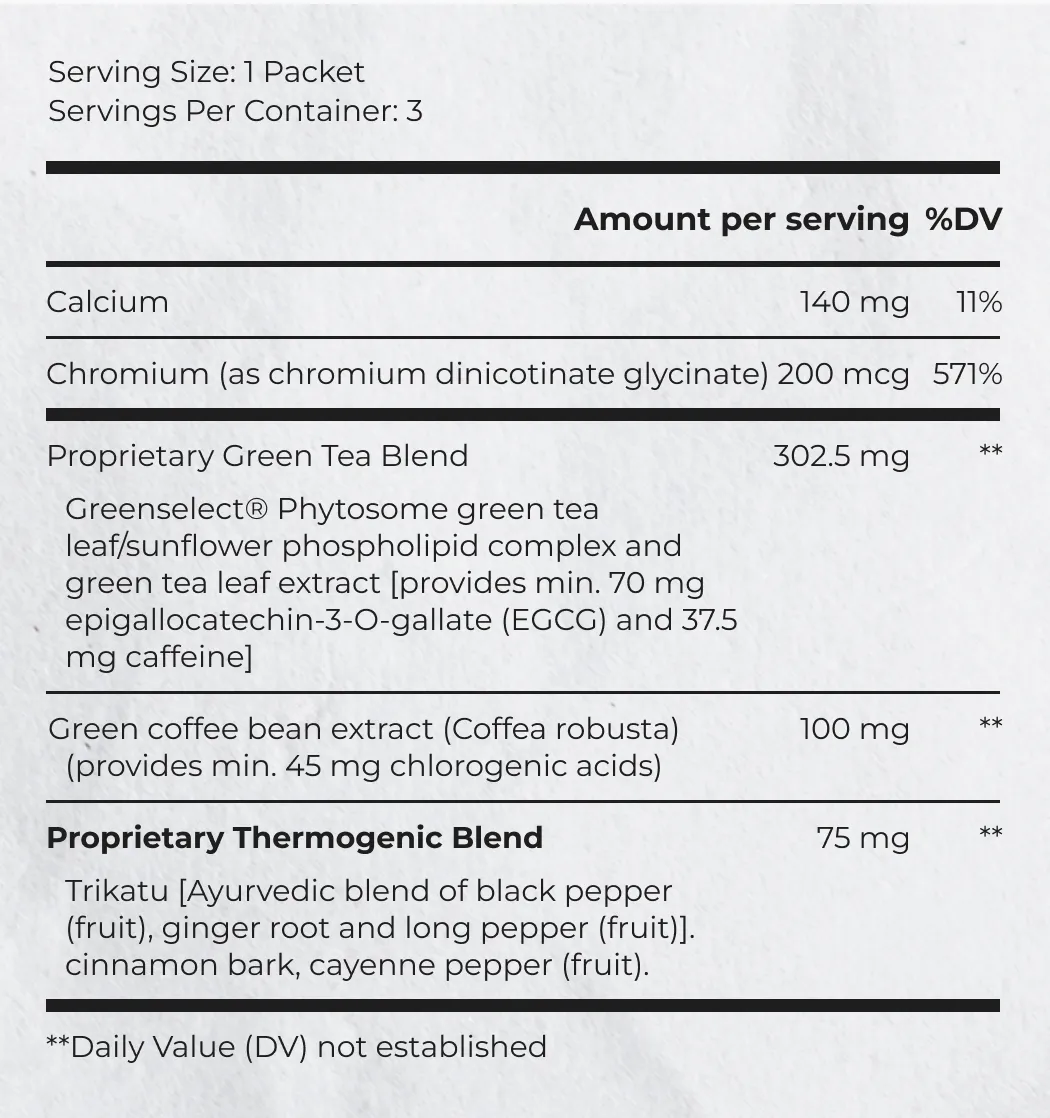 Thermofight X's main active ingredients include a proprietary green tea blend that's all-natural. It also contains other stimulants such as caffeine and hot peppers, that should boost weight loss.
Let's take a more in-depth look at each ingredient.
1. Green Tea Extract
Green tea extract is one of the most popular weight loss supplement ingredients out there and for a good reason.
Packed with antioxidants, catechins, and a minimal amount of caffeine, green tea extract not only keeps your health in check but also boosts your energy levels.
Additionally, compounds like catechins and caffeine have been proven to accelerate weight loss by activating hormones regulating the body's thermogenic pathways.
Peer-reviewed studies discovered that "green tea has thermogenic fat burner properties and promotes fat oxidation beyond that explained by its caffeine content per se." [2] - Abdul G Dulloo, Medical Researcher
As a result, the double action from the energy boost, plus the process of thermogenesis from their green tea blend, should help you achieve some substantial fat loss results.
2. Chromium
Chromium is a mineral well known for its ability to regulate carbohydrates and lipid metabolism in the body. A PubMed study has shown that when taken alongside a regular diet it can increase lean body mass and even decrease the percentage of body fat [3].
Note that chromium supplements should be taken alongside a well-balanced diet containing essential vitamins and minerals. As a standalone nutrient, its effects are not very visible.
3. Calcium Carbonate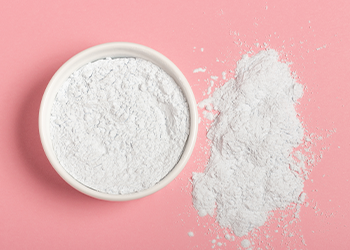 Calcium has weight loss benefits because of its ability to preserve thermogenic pathways.
The process increases body temperature and helps the body burn fat at a faster rate [4].
Additionally, calcium supplementation has also been shown to boost lipolysis - the breakdown of fat, which in turn hastens the weight loss process in the body.
4. Green Coffee Bean Extract
Green coffee bean extract comes from unroasted coffee beans and is famous for assisting with weight loss. It contains an abundance of chlorogenic acid, which helps reduce glucose absorption and mitigate weight gain.
Other benefits of this ingredient include helping you feel energized. This is beneficial for weight loss, as we tend to eat more when we feel sluggish or tired to provide fuel for our bodies.
Keeping energy levels high helps suppress food cravings and stick to a diet.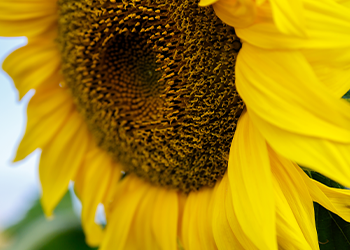 5. Sunflower Phospholipid Complex
Phosphatidylcholine is an alternate name for the phospholipid complex that is extracted from sunflower lecithin.
These complexes are well known for their ability to boost brain health and liver function
Sunflower phospholipids have been shown to accelerate lipolysis pathways in the body, which helps you lose weight [5].
6. Jalapeño Pepper
Jalapeño peppers are famous for their spiciness, but in addition to that, they're also a great way to boost your metabolism.
These peppers contain specific chemicals, such as capsaicin and capsaicinoids, which have been shown to boost the metabolic rate by 4 to 5% a day [6].
Peppers also assist in reducing one's appetite, leading to greater weight loss through the suppression of sugar cravings.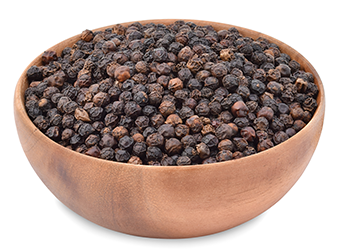 7. Black Pepper
Like jalapeño peppers, black pepper also contains chemicals such as piperine that assist with the weight loss process.
These chemicals enhance the body's metabolism, helping the body burns calories faster
Additionally, black pepper keeps you full for longer periods, with its thermogenic properties preventing fat accumulation in the body.
8. Ginger
Ginger is a heavily used spice in Asian cultures and has significant benefits such as improved digestion, healing properties (decreasing inflammation), and weight loss abilities.
It consists of compounds such as shogaols and gingerols with fat-loss properties, activating thermogenesis pathways, and keeping you feel full.
As a result, ginger burns belly fat over time and helps you maintain an optimal waist-to-hip ratio.
For more information on the best ginger supplements, check out our review.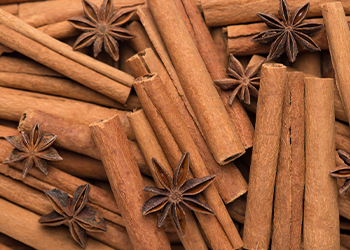 9. Cinnamon Bark
Cinnamon possesses anti-inflammatory properties and helps with digestive issues.
Cinnamon also helps maintain healthy blood sugar levels, leading to better control of your appetite, which eventually leads to greater weight loss.
Additionally, by improving your gut health, the microbes in the digestive tract can also metabolize food better, which prevents terrible weight gain.
10. Cayenne Pepper
Cayenne is a metabolism booster that can curb your appetite and burn body fat simultaneously. Similar to jalapeño peppers, cayenne also contains the thermogenic chemical capsaicin, which produces heat and aids with weight loss.
As capsaicin will increase the body's metabolic rate, your body will prioritize converting food into energy instead of fat, which assists with weight loss.
Go here to learn more about fat-burning spices.
Benefits of Thermofight X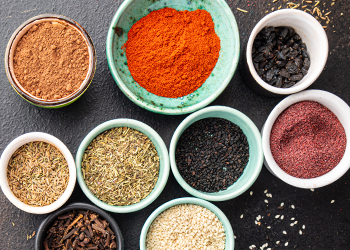 One of the biggest benefits of Thermofight X is that it's made from completely natural ingredients.
Not only are these ingredients great for those that want to lose weight, but the product is also non-GMO, keto-friendly, vegan, and soy-free.
The ketogenic properties of Thermofight X also focus on burning fat over carbohydrates, allowing you to target those stubborn fat cells and regulate your blood sugar level.
Downsides of Thermofight X
As it contains compounds like caffeine and capsaicin, Thermofight X would not be ideal for those who are sensitive to stimulants. In most cases, these people will experience the jitters. The worst part is they might not be able to sleep at night after taking this product.
Individuals with health complications such as sensitive kidneys or diabetes should avoid Thermofight X if possible, again due to its caffeine-related ingredients.
Lastly, like any thermogenic fat burner, the results of this supplement are subjective; thus, different individuals will see different results.
Pros
Non-GMO and keto-friendly cater to a wider range of users
Prioritizes body fat over carbohydrates for fuel which help you lose weight
Ingredients and claims are backed by scientific research
Boosts metabolism, manages cravings, and helps with digestion
Cons
High levels of caffeine and stimulants
May increase stress on red blood cells and kidney operations
My Experience With Thermofight X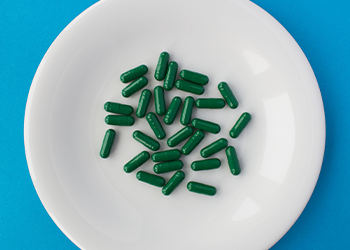 From my own experience, the product's ingredients are of high quality and all-natural.
As someone picky about what I put into my body, this is an absolute plus, as it means I don't have to choose between prioritizing my health values vs. taking a weight loss formula.
However, I also noticed myself getting jittery due to the high amount of caffeine present in the product, which made me more tired once the initial effect wore off.
As for what the manufacturer claims, I only shed 12 lbs after using the product for 90 days.
Thermofight X vs. Other Fat Burners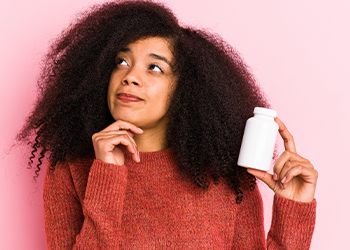 Compared to other fat-burning supplements on the market, Thermofight X might not be the best choice.
Different people have experienced better results with products such as PhenQ, which has more credibility and a larger audience of satisfied customers.
It also provides results in less time - 60 days vs. Thermofight X's 90 days.
However, if you're looking to get results in the shortest amount of time, Instant Knockout claims to produce results in as early as 30 days and at a lower price ($59 for 120 capsules).
Other thermogenic fat burners we've reviewed:
Where To Buy Thermofight X?
You can buy Thermofight X directly from the company's official website or on Amazon.
How Much Does It Cost?
Thermofight X costs around $67 for 60 tablets. Users can also avail of their loyal customer subscription option to receive a 40% discount on all their products.
Shipping and Returns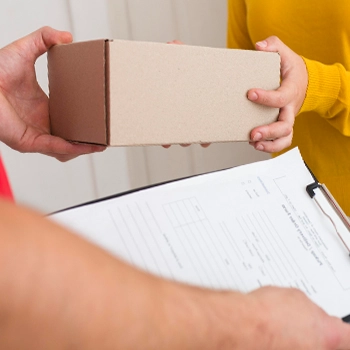 The company only ships internationally to the United States, Canada, Mexico, Philippines, Australia, Japan, and a few regions in Europe.
The company also offers a 30-day, no-questions-asked refund policy on unused products.
From my experience, it took less than a week for the product to arrive, and the company's refund policy is hassle-free as long as the product is not open.
What Customers Had To Say

Many reviews mentioned that they did not see the optimal results they had hoped for, which is consistent with my own experience.
However, it's also important to note that some individuals may not have used it for the full 90 days before giving up. Those that did commit to the process noticed greater weight loss benefits and minimal side effects - if any.
Additionally, users also noticed how the product reduced their cravings for sugar and helped them snack less.
If you're looking for a burner supplement that helps you shed fat and prevents you from binge eating, Thermofight X is a choice to look into.
FAQ
What is a Thermogenic Fat Burner?
A thermogenic fat burner is a supplement that speeds up metabolism by raising body temperature. Thermofight X uses ingredients like green tea and jalapeño peppers to achieve this effect.
What Are the Side Effects of Thermofight X?
The side effects of Thermofight X could include stimulant sensitivity, nervousness, and sleep disturbance.
Our Verdict on the Thermofight X
Reflecting on my personal journey with Thermofight X, I can affirm that it does offer some weight loss benefits.
However, my experience and that of other users suggest that it may not fully align with the ambitious claims made by the manufacturer. Over a 90-day period, I observed a modest weight loss of 12 lbs, which, while positive, was not as dramatic as advertised.
For those seeking more significant and rapid results, I found PhenQ to be a more effective alternative, with its proven ingredients and faster impact on weight loss. Remember, individual results can vary, and it's important to approach any supplement with realistic expectations.
We Recommend This Instead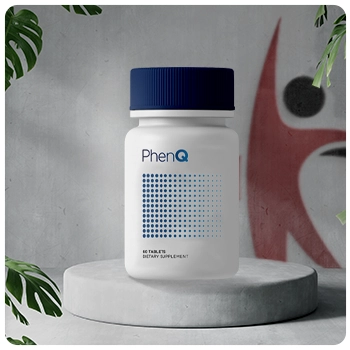 Click For Best Price

Pros
Suppresses your appetite
Blocks body fat production to stop weight gain
Improves your mood and energy levels
High-quality, all-natural formula
Get the BEST PRICE until the end of December
Cons
You can only buy it on their website
Was this article helpful?