Look at the marketplace today, and you'll find hundreds if not thousands of fat-burning supplements that claim to be the best in the world.
The reality is: not many fat burners work the way they are advertised. Everyone's body is unique and reacts differently to diet pills, which can lead to varying results.
To find out whether or not the Alani Nu fat burner lives up to its reputation, we've teamed up with a medical professional to delve into the facts and ingredients behind it.
Read on to discover whether or not it's worth the hype.
What Is The Alani Nu Fat Burner?
Alani Nu is a fat-burning supplement that offers a safe and straightforward solution for all your weight loss needs.
This metabolism-boosting product promotes fat loss, increases energy, and improves focus.
The celebrity entrepreneurs Katy Hearn and Haydn Schneider, the two ladies who created the American company Alani Nu also launched and developed the strategic formula behind this product.
The company also offers a number of products in the Alani Nu range, such as super greens, shakes, balance capsules, and of course, the Alani Nu fat burner, which helps individuals to eat fewer calories.
From what we've seen, the product is designed to combat weight gain from bad habits that build up over time.
This includes simple things such as sitting for extended periods of time, not getting enough sleep, and even from too much stress.
While eating healthy and exercising regularly are surefire ways to lose weight, sometimes we need a little boost.
That's where Alani Nu's fat-burning supplements come in to increase the body's natural thermogenic response, making it a great addition alongside an overall healthy lifestyle.
Alani Nu Fat Burner Ingredients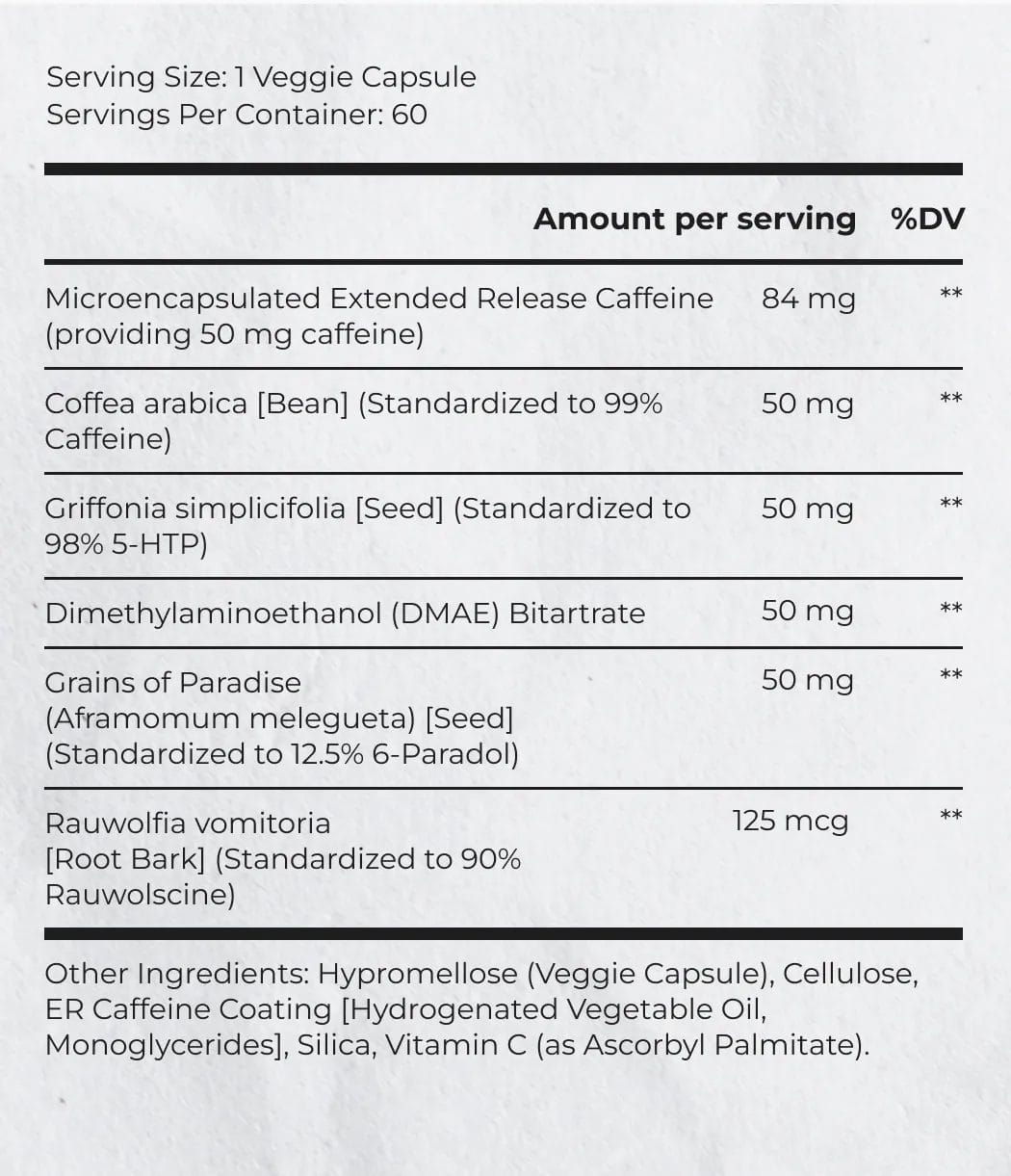 Alani Nu takes pride in their flagship product — a fat-burning supplement deemed the 'gold standard' in helping people lose more calories and stick to a low-calorie diet.
Let's take a look at exactly what makes it so special and whether or not it actually works.
Caffeine
Caffeine or coffea arabica is the most consumed psychoactive substance in the world. Studies have shown that caffeine increases the production of norepinephrine in the body. As a result, metabolism increases, signaling your fat cells to break down fat [1].
If consumed 30 minutes before a workout, caffeine can make a massive difference to your weight loss journey.
What separates Alani Nu's fat burner from other caffeine-filled burners is that they use microencapsulated extended-release caffeine. Instead of suddenly overloading the body with caffeine which can result in shock, the contents are slowly released due to its ER caffeine coating.
This results in sustained energy release for hours, allowing you to feel energized throughout the entire day.
Griffonia simplifica
Griffonia simplifica is an African shrub found in West Africa known to help people lose weight.
The herb consists of a chemical known as 5-HTP that curbs your appetite and boosts serotonin production, which helps to alleviate sleep disorders.
As there is a high correlation between high-quality sleep and increased weight gain, this ingredient should play a key role in fat loss [2].
DMAE
Dimethylaminoethanol (DMAE) butyrate is a compound that's naturally found inside our bodies.
It's well known for its ability to increase the production of acetylcholine, which helps with smooth muscle contractions, reducing heart rate, and improving athletic performance.
All these enhancements help to increase your weight loss efforts and make it a great supplement.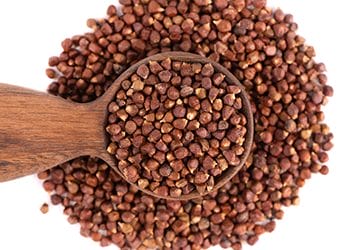 Grains of Paradise
Grains of Paradise, also known as melegueta, is a derivative of the turmeric and ginger family.
A native to the African country of Ethiopia, it's known to have fat-burning properties due to its spicy nature.
Grains of Paradise work by reducing the amount of white adipose tissues in our body on a cellular level, which is where excess fat is usually stored.
As a result, the Alani Nu fat burner speeds up your metabolism, which helps with losing weight and any stubborn fats embedded deep in your fatty tissues.
Rauwolfia vomitoria (African Snake Root)
African Snake Root is sourced from a plant native to West Africa, which is known to contribute to fat loss and increased physical performance.
While it sounds like the ideal ingredient for a pre-workout supplement, many countries, including Canada, have banned it from the market due to high chemical levels, such as those found in prescription drugs.
Alani Nu Fat Burner only consists of 125 mcg of this extract, making it suitable for consumption.
This increases norepinephrine and epinephrine levels, responsible for activating pathways that contribute to accelerated fat burning.
Alani Nu Fat Burner Highlights
Alani Nu's fat burner incorporates a formula that has a good balance of burning fat, appetite curbing, and energy-providing ingredients.
been tested for banned substances in the US and produced in a good practice manufacturing (GMP) facility, increasing their product credibility.
Additionally, the product is made out of certain natural compounds and ingredients that boost metabolism, making it suitable for health-conscious individuals concerned with minimizing the side effects of their fat burner.
Are There Any Downsides?
There are some downsides to taking Alani Nu Fat Burner. Some of its ingredients may increase blood pressure and drowsiness, thereby causing fatigue and minimizing its benefits.
The product may also induce nausea and dizziness in certain individuals, which can last for hours due to the product's slow-release formula.
Some addictive tendencies can also appear due to ingredients like "caffeine, [and] other psychoactive substances, [which] can induce abuse and dependence" [3].

- Simone C, Medical & Sciences Researcher
Pros
Energy boost and mental focus persists throughout the day
Controls appetite and cravings for food while assisting with digestion to increase metabolism
Third-party manufactured and tested for claims verification
Made from all-natural ingredients that minimize tolerance issues
Cons
Some ingredients like caffeine may overtime cause an addiction
May induce side effects like nausea in certain individuals for prolonged hours
My Personal Experience With It
The main takeaway from my experience is that it's an excellent energy booster.
Compared to other burners that overload you with energy at the start, Alani Nu's extended-release formula is a very desirable trait.
This makes it an ideal pre-workout supplement, with one capsule best taken in the morning.
There wasn't anything too noticeable in terms of burning fat, which is slightly disappointing as it is their flagship product.
This makes me believe the fat-burning aspect mainly comes from increased energy levels and not necessarily from directly targeting stubborn fat cells.
Overall, I'd recommend it to any individual that's struggling with lethargy and unable to keep up their energy levels during a workout.
Alani Nu Fat Burner vs. Other Fat Burners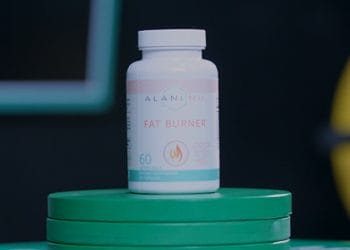 While the hype around Alani Nu's fat burner supplement is real, it does fall short when it comes to certain categories.
For example, a great deal of Alani Nu's ingredients lack scientific proof when it comes to living up to its claims.
Comparatively, burners like Instant Knockout contain everything that Alani Nu's fat burner does, with additional well-known weight loss ingredients like green tea extract and cayenne pepper.
Since these ingredients are also known to increase metabolism, you're more likely to see better results in losing weight.
Where Can You Buy Their Product?
You can buy Alani Nu Fat Burner directly from the official website, Amazon, or other trusted resellers.
How Much Does It Cost?
One 60-capsule bottle of Alani Nu Fat Burner costs $39.99.
Users can also subscribe to Alani Nu to receive a bottle every four weeks, with a 5% discount on each delivery.
Shipping and Returns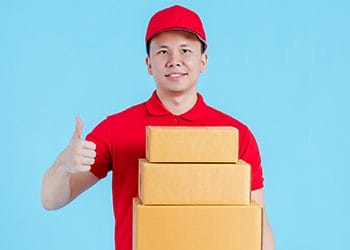 Alani Nu offers worldwide shipping using US Postal Services.
Average delivery time varies depending on where you live in the world (30-45 days for international shipping), but from my experience, the delivery was super fast.
They do not offer refunds. However, customers can take advantage of their 30-day exchange policy if they're unsatisfied with the product for any reason.
Take note, these policies only apply when you buy their product from their website. If you bought these on different platforms, then you're unlikely to receive any benefits.
What Customers Had To Say

One of the biggest issues with Alani Nu fat burner is that the end results are subjective based on individual experience - so take them lightly.
The best reviews from customers mentioned that the product did an excellent job at increasing their energy levels and also came with no side effects. This allowed them to take the pills on an empty stomach compared to other burners.
However, other users also mentioned they didn't find any difference while using Alani Nu's product. Compared to other fat burners, customers have said that Alani Nu's product lacks some effectiveness.
Overall, the Alani Nu Fat Burner Review indicates that it's mostly a potent energy booster.
Other fat burner reviews:
Our Final Thoughts On The Alani Nu Fat Burner
So, does the Alani Nu fat burner work? If you're looking for a burner that contains high caffeine content to last you throughout the day, Alani Nu is definitely one of the best choices you can make.
However, that's about as far as it gets in terms of results. In terms of actually burning more calories and providing you with more energy, you're better off with another product such as PhenQ, which we wholly recommend.
Not only does PhenQ provide the same results as Alani Nu fat burner, but it's also made from scientifically proven ingredients, verified by researchers, and offering a money-back guarantee.
If you're looking to lose more weight and achieve the slim body you desire, order one today, and see how this supplement lives up to its reviews.
We Recommend This Instead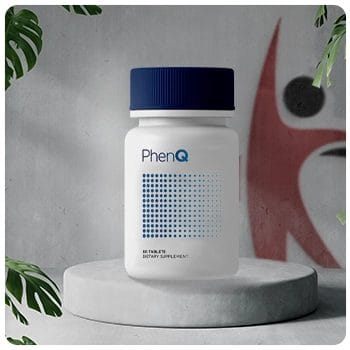 Click For Best Price
Pros
Suppresses your appetite
Blocks body fat production to stop weight gain
Improves your mood and energy levels
High-quality, all-natural formula
Get the BEST PRICE until the end of May
Cons
Can be only purchased through the company website
Was this article helpful?