Our readers and clients are constantly asking us about different products in the diet nutrition universe, and fat burner supplements usually rank very high.
The Melaleuca NutraTherm fat burner product is one we were asked to research a bit more because there seem to be many online reviews, both on the positive and negative sides.
So, we teamed up with a dietitian and some clients to do some research and testing.
Let's start with some more information about the product.
What Is Melaleuca Nutratherm?
Melaleuca NutraTherm is a fat burner that uses all-natural ingredients to aid weight loss by boosting your body's calorie-burning capacity.
The general wellness company has an extensive range of products in the diet space and personal hygiene and beauty ranges.
That's generally a good sign, but the fact that they tend to hide behind proprietary blends for fat burners made us a bit cautious.
Melaleuca Nutratherm Ingredients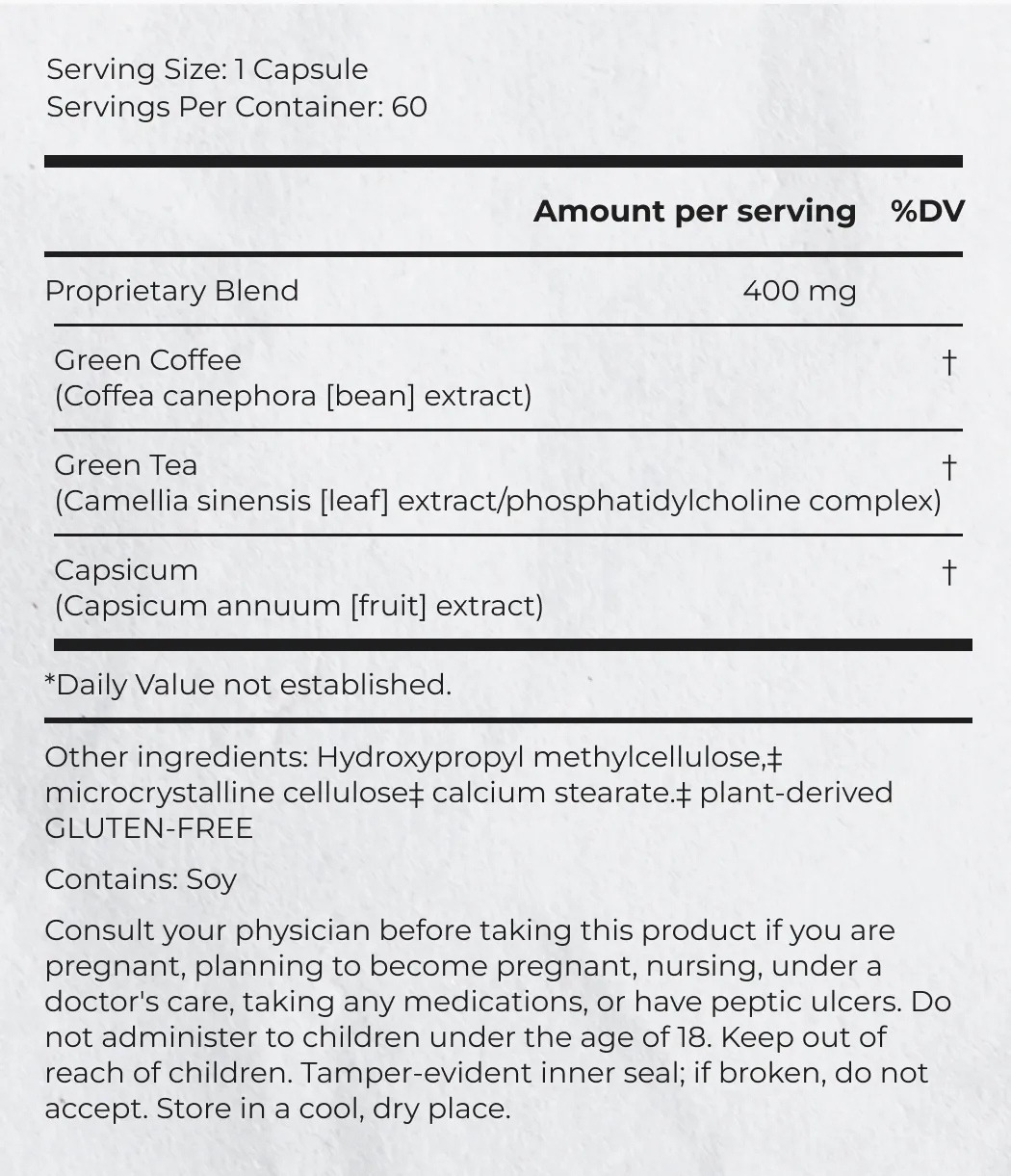 We generally like it when supplement companies avoid overly complex ingredients and keep it to just a few proven ones for their fat burners.
In the case of Melaleuca, there are only three fat burner ingredients, but there is one problem I already mentioned above. You're looking at proprietary blends, which means that you don't know exactly how much of each ingredient is in the capsules.
But let's take a look at what the company has chosen and if there's any clinically tested evidence for using them.
Green Coffee Bean Extract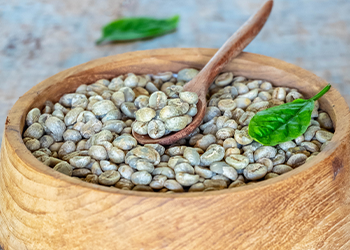 Green coffee bean extract comes from unroasted raw coffee beans.
And because it's the roasting process that creates the caffeine, this extract won't actually cause jitters and sleepless nights.
But studies have also shown that green coffee beans include chlorogenic acid, which may help to stabilize blood sugar levels and avoid insulin spikes [1].
The result of avoiding a rollercoaster-style blood glucose level could be fewer hunger cravings and less fat storage.
Green Tea Extract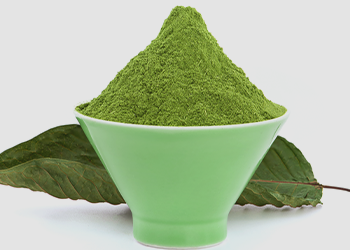 Studies from the Department of Physiology, Khon Kaen University, have shown that it may help obese people lose significantly more pounds when compared to a control group [2]. The extract also contains many antioxidants, and our dietitian pointed out why that might be important.
As you burn fat, the toxins in those fat cells will also be released, and it's important to have support for dealing with those free radicals.
Capsaicin Extract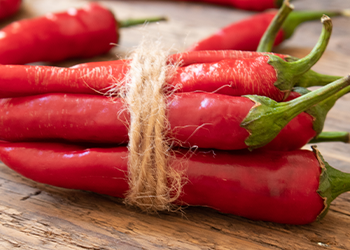 This extract comes from chili peppers, but it doesn't mean that your mouth is going to burn after taking these fat burners.
What capsaicin may help with is promote thermogenesis for increased fat loss and more energy production. This is a simple process where your body increases the core temperature by burning more calories.
"Studies have found that capsaicin can increase your metabolism, which increases the rate at which you use energy and burn fat stores. It can also lower your appetite, which may help you eat less than you normally would. "

- WebMD.com
Melaleuca Nutratherm Fat Burner Pros and Cons

The Melaleuca NutraTherm fat burner comes in small capsules that seem to be easy to swallow without getting stuck in your throat.
We liked that it's a formula that doesn't rely on caffeine and instead uses green tea as a way to boost your metabolism. It may significantly reduce the risk of jitters and other side effects.
It also contains some green coffee bean extract that, together with the green tea, might help deliver a lot of antioxidants.
Overall, the online review comments are positive for the supplement in regards to boosting energy levels, but there were some reports that the effect might reduce the longer you take it.
Pros
Positive reports of higher energy levels
It's a stimulant-free fat burner to avoid jitters
Good discounts available with a membership subscription
Cons
The company hides behind a proprietary blend
It's about the same price as competitors but with more limited ingredients
The main reason we're not convinced of this product comes down to the proprietary blend of just a few simple ingredients. Other products tend to combine a few more effective ingredients to justify the price.
How Does Melaleuca Nutratherm Work?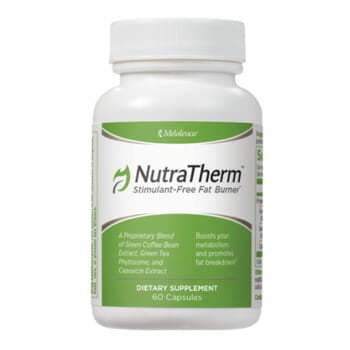 Melaleuca NutraTherm fat burner works by controlling your appetite and raising your body temperature through a process called thermogenesis.
Based on our research, this fat burner does contain good ingredients, but the only thing we struggled with was assessing whether those ingredients were in a strong enough amount.
Normally, a key selling point is an open and transparent label, but Melaleuca has avoided that.
Based on the result we saw from clients, this fat burner seemed to have a limited effect on their body composition and health. We also tried slightly raising the serving sizes, but that also had a limited impact on their body, metabolism, and fat loss.
Does Melaleuca Nutratherm Have Side Effects?
Melaleuca NutraTherm fat burner has little to no side effects if you follow the usage instructions on the label. However, going beyond the recommended dosage may cause stomach upset, bloating, and cramps, so make sure to avoid that.
Overall, we didn't get any comments from testers that would worry potential customers.
Other fat burner reviews:
Melaleuca Nutratherm User Reviews

Here are a few Melaleuca NutraTherm fat burner review comments that we found that confirmed our findings.
Jenny's review highlighted that she had reduced calories and exercised more at the same time as taking Nutratherm. She did lose fat, but when she stopped taking Nutratherm, it didn't seem to slow down her fat processing, so she switched to a different product. 

- Jenny, Ontario
John used Nutratherm for several months and did find that it helped him when he hit a plateau. He would suggest using it for a couple of months but found that the effects wear off after a few months.

- John, Miami
Fat Burner Alternatives
Let's look at how Nutratherm compares to three popular fat-burning supplements.
PhenQ
Insights from our exclusive PhenQ review promise to be a powerhouse fat-burning supplement that contains all-natural, scientifically tested ingredients to target every aspect of weight loss. From what we saw during our testing, it delivers.
First, PhenQ contains caffeine to give you energy, while capsimax and L-carnitine work together to activate thermogenesis and fast-track your fat-burning metabolism.
While Nutratherm also contains capsicum, we could not confirm with our dietitians if it is at an effective dose as we did with PhenQ's 50 mg.
PhenQ also uses nopal and chromium to keep your appetite in check, which our test group reported significantly reduced food cravings, making it easier to stick with their weight loss goals.
PrimeShred
Whereas Nutratherm focuses solely on fat-burning, PrimeShred takes a unique approach to weight loss by also acting as a nootropic.
After testing it with a group of volunteers, we were pleasantly surprised by the results. It contains 250 mg of caffeine, which is more than many fat burners, and our testers appreciated the energy and focus.
Our dietitians also confirmed that the caffeine content could help stimulate thermogenesis, making it even more effective at burning fat than the limited ingredient list in the Nutratherm proprietary formula.
If you are following a plant-based diet, as some in our test group, you can rest easy knowing PrimeShred utilizes a veggie capsule.
Instant Knockout
Instant Knockout is a powerful vegan-friendly fat burner that has become increasingly popular in gyms everywhere.
Whereas Nutratherm is a stim-free fat burner, Instant Knockout contains an impressive 300 mg of caffeine to supercharge your metabolism. The inclusion of appetite suppressants also set Instant Knockout apart from Nutratherm.
Instant Knockout utilizes Glucomannan and chromium, which our dietitians confirm can reduce snacking and food cravings, helping users achieve weight loss goals. Our test group confirmed what our dietitians said, reporting significantly reduced snacking during the several weeks of use.
And, with the added mental boost from L-theanine and the caffeine content, our testers reported improved focus, alertness, and energy through tough workouts. However, some didn't tolerate that high caffeine content well.
How Does It Integrate With Lifestyle and Diet
Nutratherm is an entirely plant-based product, so it's suitable for vegans. And we had several testers on keto and other specialty diets that found it didn't interfere with their efforts.
However, while it doesn't disrupt your diet or lifestyle, its effectiveness isn't strong enough to make a noticeable difference in your training outcomes. Our test results showed minimal improvement in fat loss, so it could be a waste of time and money.
FAQs
Is Melaleuca Nutratherm FDA approved?
No, Melaleuca Nutratherm isn't FDA approved because the FBA doesn't regulate dietary supplements. Nonetheless, the ingredients in this product are classified as generally safe to take with no known negative health effects.
Is it hard to cancel a Melaleuca subscription?
No, it isn't hard to cancel a Melaleuca subscription. You can simply email their customer service team using your registered email address to request the cancellation of your subscription.
Should You Invest In Melaleuca Nutratherm?
Based on our Melaleuca research and personal experience with clients, we wouldn't recommend that our readers purchase this product.
Between the proprietary blend and the limited effect to help people lose weight, we still think there's a better option.
You'll be better off spending your money on PhenQ, which, in our opinion, is the best fat burner on the market.
Check out our full review of PhenQ to see what you can expect.
We Recommend This Instead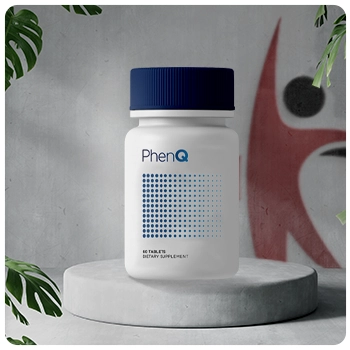 Click For Best Price

Pros
Suppresses your appetite
Blocks body fat production to stop weight gain
Improves your mood and energy levels
High-quality, all-natural formula
Get the BEST PRICE until the end of December
Cons
Can be only purchased through the company website
Was this article helpful?