Weight loss and fat-burning supplements have become a billion-dollar business, and unfortunately, that means there are new products out almost every week.
The reality is that the majority of them put more effort into marketing and packaging than the fat-burning formula. One of these newcomers is BPI Sports Nite Burn.
But it's quite different from most other supplements we've reviewed because it claims to have a nighttime formula to combine weight loss with a sleep aid.
It sounded a bit suspicious, but we decided to do a full BPI Nite Burn review, and here's what we found.
What Is BPI Sports Nite Burn?
BPI Sports Nite Burn is a fat-burning supplement that the manufacturer claims is designed to help you metabolize fat while you sleep.
Now, I have to admit that these kinds of statements always set off alarm bells.
And it sounds like that magic pill where you can spend all day in bed binge-watching Netflix and still lose weight.
At the same time, I decided to keep an open mind, and we went through our standard testing and research process.
Our dietitian pointed out that it contains some good ingredients like the green coffee bean, white kidney bean, and raspberry ketones, but the big question was whether they are in a strong enough dose.
Tailored To Men & Women
BPI Sports Nite Burn
Check Current Price

BPI Nite Burn Benefits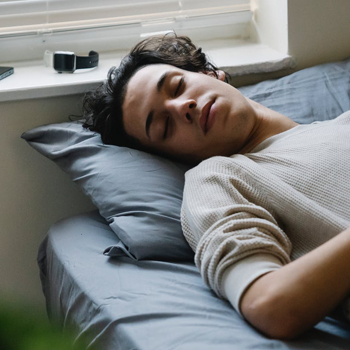 We had several clients help us out with testing BPI Sports Nite Burn, and the one thing they confirmed as working well is that it does seem to be a good sleep aid [1].
And with sleep being an important part of exercise recovery times, this was a positive note.
The nighttime weight management blend is mainly based on melatonin and lemon balm, which are generally safe to take.
We also liked the added vitamin D, which could save you some money if you take this as a separate supplement.
And the other bonus is that you only need to swallow one capsule.
"Lemon balm contains chemicals that seem to have a sedative, calming effect. It might also reduce the growth of some viruses." - WebMD.com.
Does BPI Nite Burn Have Any Downsides?
Our testing did show some limitations with BPI Sports Nite Burn and the first one to note is the proprietary blend.
While the label does list out the individual ingredients, you don't get to see how much of each one it contains.
That makes stacking with other supplements a bit difficult.
The other thing we noted was that BPI Nite Burn didn't show us anywhere near the same results as we have achieved with other fat burner supplements.
The fat loss effect was very limited, which is exactly what we expected from too-good-to-be-true advertising.
Pros
Our results showed that it might help provide better sleep quality
It comes with added vitamin D3 for a boost to your immune system [2]
The formula is based on only natural ingredients with no banned substances
Requires taking only one capsule per day
Cons
The company hides behind proprietary blends
It doesn't seem to provide a noticeable fat burning effect
What Are The Main Ingredients?
BPI Nite Burn has a combination of several vitamins, minerals, and herbs that range in claimed effect from fat burner to sleep aid and appetite suppressant.
Overall, our dietitian highlighted that all the ingredients are generally classed as safe to take. And that would confirm our research and testing results that showed basically no negative effects.
The main issue, as mentioned above, is that we don't know exactly how much of each ingredient is in each capsule.
As a result, we cannot confirm if it's a scientifically proven formula. And with our test results showing limited weight loss, it's probably not strong enough.
Here is the full list of BPI Sports Nite Burn ingredients:
Green coffee bean extract
White kidney bean
L-Tryptophan
Saffron
Dandelion
Raspberry ketone
Lemon balm
Gelatin
Microcrystalline cellulose
Stearic acid
Magnesium stearate
Titanium dioxide
Where Can You Buy BPI Nite Burn?
As part of this BPI Nite Burn review, we also checked all the buying options and delivery times.
Right now, we can only find it available with Amazon resellers and not on any official website.
That does leave you open to the risk of a fake supplement.
We also noted in Amazon reviews that people said that it wasn't always available. That makes restocking difficult when you get to the end of a bottle.
As for the delivery time, it took four days to get to us, which isn't that great when ordering as an Amazon Prime member.
Tailored To Men & Women
BPI Sports Nite Burn
Check Current Price

How Does It Work?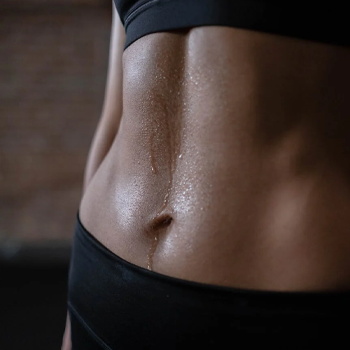 BPI Sports Nite Burn claims to trigger three processes in the body.
The first is called thermogenesis, which involves raising your metabolism to burn fat and increase your body temperature slightly.
It's a common effect that these types of supplements try to trigger, resulting in more calories being burned.
Unfortunately, our testing couldn't confirm this effect. The second thing it claims to do is help you deal with hunger cravings.
Whether you're on a weight loss or general fitness journey, extending your fasting time to later in the morning and lowering your carbohydrate absorption could make a big difference.
And we did find that it seemed to have an effect on our appetite.
Finally, there's a claim that it will improve your sleep cycles. That is something our testing confirmed, but it might not be the right way to tackle weight gain.
How Does BPI Nite Burn Compare To Other Supplements?
We have tested dozens of fat burners over the years, and we have recommended more than one good fat burner supplement.
That gives us a great starting point when comparing how well new products work, especially those that claim you can lose fat while you sleep.
The products we recommend the most are PhenQ, LeanBean, and Instant Knockout. It's worth noting that our clients have been using these successfully for over 18 months, and we have shown measured results on body composition.
Our test results for BPI Sports Nite Burn show that it doesn't come close to having the same effect on body fat. Yes, it might help you sleep better, but that alone won't get rid of excess fat.
Other fat burners we've reviewed:
Other User Experiences
We took a look at hundreds of online BPI Nite Burn review comments to see what people were saying. Here are two interesting ones.
Barbara had hit a weight loss plateau where her diet and exercise did change things on the weighing scales.  She thought BPI Nite Burn may have helped her lose water  weight, but her BMI didn't drop. -Barbara from LA
David was trying to speed up his cutting phases and tested a few different products. He found that the BPI Nite Burn formula didn't make his body burn fat more effectively, and he switched back to a daytime fat burner. -David from San Antonio
FAQs
Does Bpi Sports Nite Burn Contain Stimulants?
No, BPI Sports Nite Burn doesn't contain stimulants like caffeine. There is some green coffee bean, but it's an unroasted bean that shouldn't impact your sleep.
When Is the Best Time to Take Bpi Nite Burn?
The best time to take BPI Sports Nite Burn is just before bed. Take one capsule prior to getting ready for bed, or about 30 minutes before you turn the lights off.
Should You Order BPI Sports Nite Burn?
Our conclusion of this BPI Nite Burn review is that this isn't the best product to help you with weight loss.
While it does contain natural ingredients, some of them proven to work with weight management, they don't seem to be in the right dosage.
The best results our team and clients have achieved were all with a product called PhenQ.
It does contain caffeine which means you want to avoid it later in the day. But the consistent effect on your metabolism and hunger cravings can't be beaten by any other product.
Order your first supply and see how much of a difference it will make.
We Recommend This Instead
Click For Best Price

Pros
Suppresses your appetite
Blocks body fat production to stop weight gain
Improves your mood and energy levels
High-quality, all-natural formula
Get the BEST PRICE until the end of May
Cons
Can be only purchased through the company website
Was this article helpful?
About The Author