As someone who struggled with fat loss in the early stages of my fitness journey, I know what it's like sieving through different fat burners to find what's best for your particular needs.
There's one fat burner a client recently brought to my attention, and it's called OxyShred. I noticed some guys in the gym using it, so I decided to dive deep into the research to verify its claims, explore the ingredient list, and compare it to some popular alternatives.
So after four weeks of research and gathering feedback from the guys who actually used it, I've compiled my data into this OxyShred review.
Let's dig in.
What is OxyShred?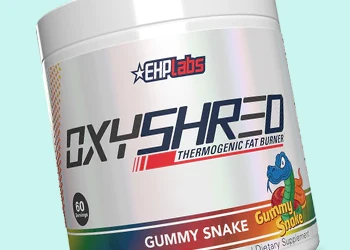 OxyShred is a thermogenic fat burner created by EHP Labs that claims to work by stimulating your body fat receptors, increasing your metabolism, and helping you lose weight, based on 1st hand experience.
OxyShred has been in the fat loss supplements market for over six years, and it has never changed its formula.
To help market its product to a broader audience, OxyShred comes in nine different flavors:
Bahama Breeze
Cosmic Blast
Gummy Snake
Kiwi Strawberry
Mango
Pink Grapefruit
Raspberry Refresh
White Candy Mystery Flavor
Wild Melon
Benefits of OxyShred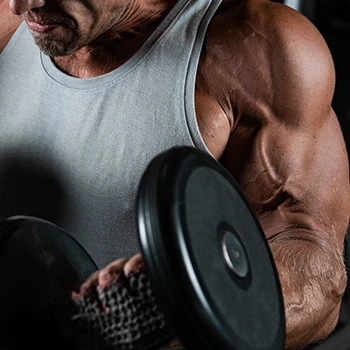 OxyShred, with its fat burning ingredients, is a pre workout supplement that can help individuals lose weight while enjoying the refreshing taste of its strawberry kiwi flavor. It aims to optimize fat burning and assist individuals in their fitness goals to burn fat effectively.
The company behind OxyShred claims its product burns body fat through thermogenesis (body temperature increase), stimulates fat receptors, enhances hyper-lipolysis (freeing stored fat to be used as energy), and boosts metabolism and immunity.
When I analyzed the feedback I got from both younger and older guys who tried OxyShred, they seemed to have experienced the first significant results from two weeks to a month of use.
One of the highlights of the product was that it helped many users curb their appetite, which allowed them to avoid fat loss stalemates caused by late-night overeating.
Another thing that stood up is that our older clients reported a slight energy boost predominantly felt in their daily workouts.
Related Articles:
Now, let's take a look at some of OxyShred's fat-burning and energy-boosting ingredients in more detail.
Ingredients
OxyShred's ingredients comprise four different ingredient blends with a long list of ingredients,  each one designed for a specific purpose.
Fat Burning Blend (2003 mg)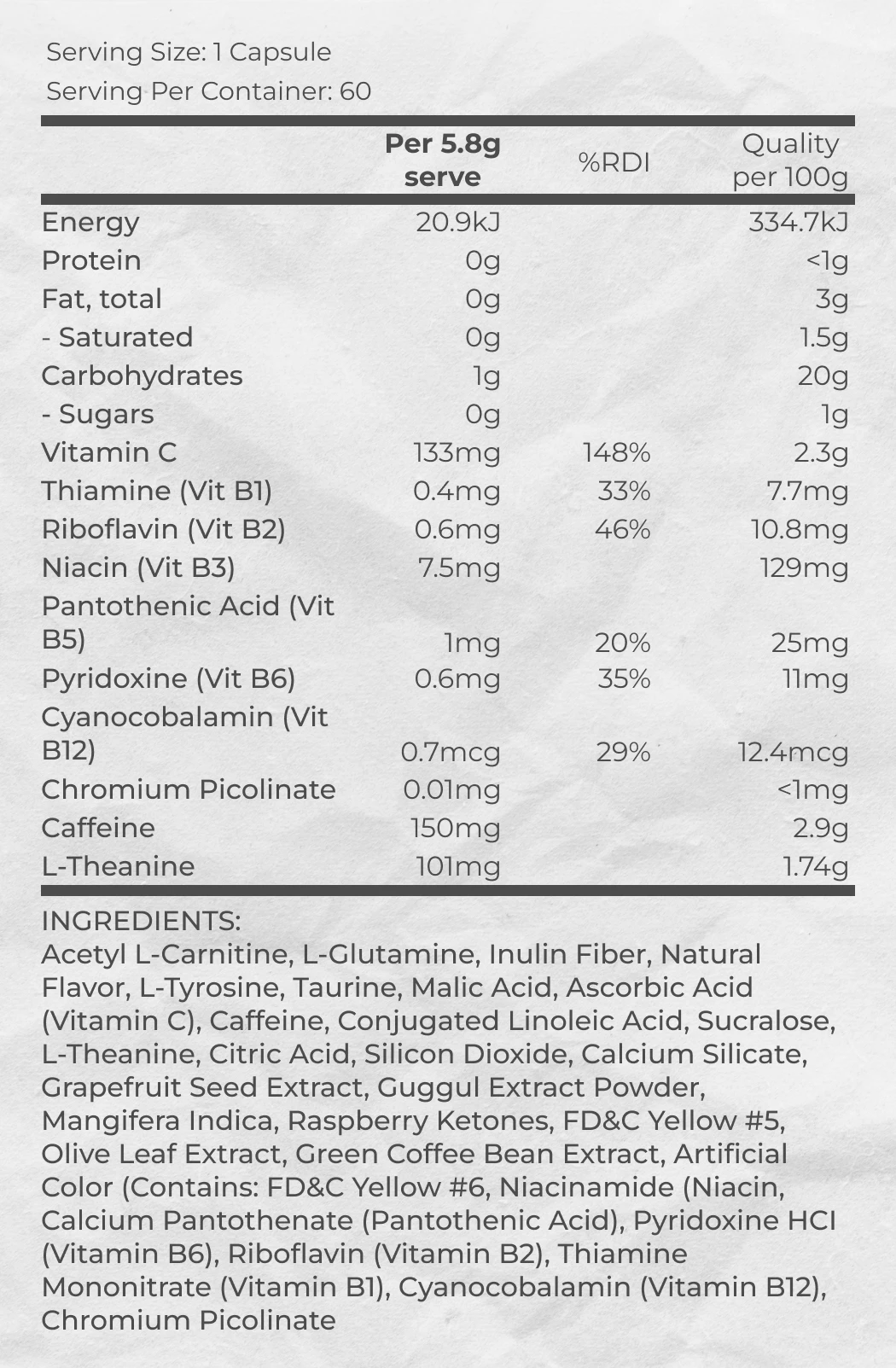 Acetyl L-Carnitine HCl
This chemical is naturally produced in your brain, liver, and kidneys, and it helps your body convert fat into energy [1].
Garcinia Cambogia Fruit Extract (60% Hydroxycitric Acid)
Garcinia Cambogia is a popular fruit often used as a weight-loss supplement. It has been studied for its link to blocking your body's ability to produce fat and curb excessive hunger [2].
A 2003 study found that Garcinia Cambogia reduced abdominal fat in both males and females who suffered from visceral-fat-type obesity [3].
Conjugated Linoleic Acid (CLA)
CLA is a type of fat found in beef and dairy food sources. It might reduce body fat deposits and improve your immune system's functioning [4].
Grapefruit Seed Extract 4:1
Grapefruit is a good source of vitamin C, fiber, potassium, and other nutrients [5]. Studies have shown that including grapefruit in your diet might help with weight loss, even though the mechanism of weight reduction is unknown [6].
Raspberry Ketones (From Raspberry Fruit Extract)
This chemical is found in red raspberries and many other fruits. It's suspected to increase metabolism, burn fat quickly, and reduce appetite (even though the evidence is quite limited) [7].
Bitter Orange Fruit Extract
Bitter orange is a fruit native to Asia. It contains an active ingredient called synephrine which may help with weight loss. However, the bitter orange extract is also known for having chemicals that could cause heart problems in healthy adults [8].
Green Coffee Bean Extract (50% Chlorogenic Acid)
Green coffee is basically unroasted coffee beans. It's known for containing more chlorogenic acid than roasted coffee [9]. Chlorogenic acid may boost fat metabolism, lower triglyceride and cholesterol levels, and improve obesity-related hormonal levels [10].
Olive Leaf Extract (10% Oleuropein)
Olive leaf may carry weight management benefits, lower the risk of obesity, and help manage overeating, but more research is needed in human trials [11].
"[Olive leaf's] bioactive compounds are not only antioxidant and anti-inflammatory, but they can lower blood pressure, improve blood glucose levels, reduce cholesterol levels, and improve lipid ratios."

- Dr. Ilene Ruhoy, MD, PhD, Owner and Founder of Center for Healing Neurology
Chromium Picolinate
This is an essential trace mineral your body absorbs from your food. It's used in supplements to control blood sugar levels, lower cholesterol, and aid weight loss [12].
This blend also contains Mangifera Indica seed extract as well as Guggul extract powder.
Immunity Boosting and Prebiotic Blend (625 mg)

L-Glutamine
L-glutamine is a non-essential amino acid produced in your body, and it may help with gut function, improve immunity, and control stress levels [13].
Inulin Fiber
Inulin is prebiotic that's neither absorbed nor digested by the stomach. Studies have shown that it may help modulate immune system function [14].
"For some, inulin could relieve the symptoms of constipation by increasing the frequency of bowel movements as well as improving stool consistency."

- Dr. Shahzadi Devje, MSc, Registered Dietician
Vitamin C (Ascorbic Acid)
Vitamin C is a vital micronutrient, and research confirms its many benefits for the immune system [15].
Mood Enhancer Blend (851 mg)

L-Tyrosine
Tyrosine is an amino acid produced by the body, and it may play a role in increasing mental alertness [16].
Taurine
Taurine is a naturally-occurring chemical in the body known to play a major role in heart and brain function, lowering blood pressure and calming down the nervous system [17].
Caffeine Anhydrous
This is a dehydrated form of caffeine used in sports drinks and supplements. It has been studied for its ability to improve athletic performance and reduce feelings of fatigue [18].
Huperzia Serrata Whole Herb Extract (Huperzine A)
The chemical huperzine A is found in the Chinese club moss, and it may improve memory and cognitive function in people with Alzheimer's disease and other forms of dementia [19].
B Vitamin Blend (24.59 mg)

Niacinamide (Niacin)
Niacin is a form of vitamin B3 found in many foods, and it's known to maintain healthy cell functioning and regulate fats and sugars [20].
Calcium Pantothenate (Pantothenic Acid)
Calcium Pantothenate is the salt of vitamin B5 found in plant and animal tissues. It helps your body utilize carbohydrates, lipids, and proteins and helps maintain healthy skin [21].
Riboflavin (Vitamin B2)
Riboflavin is a form of vitamin B1 which plays a role in developing the skin and digestive-tract lining and the functioning of the brain and blood cells [22].
Thiamine Mononitrate (Vitamin B1)
Thiamine is vitamin B1 which helps break down carbohydrates from food into what the body needs [23].
This blend also includes Pyridoxine or vitamin B6, and Cyanocobalamin, a man-made form of vitamin B12.
Pros
Naturally increases energy without causing jitters
Available in many flavors
Enhances overall mood
May support athletic performance when taken as a pre-workout supplement
Cons
Some ingredients are known to have side effects
Some flavors might be on the sweeter side
What are the Shortfalls of OxyShred?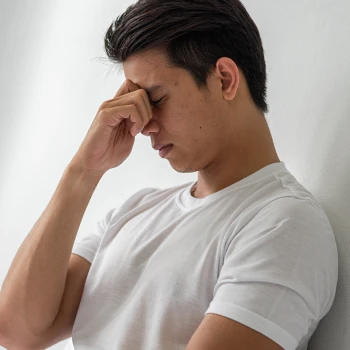 The main shortfall of OxyShred is that some of its ingredients are known to cause side effects.
Its bitter orange extract could potentially cause heart problems in healthy adults.
Another ingredient, guggul extract powder, may cause headaches, nausea, vomiting, hiccups, and other side effects.
Huperzine A, from the OxyShred mood enhancer blend, could cause nausea, diarrhea, vomiting, dry mouth, constipation, sweating, and blurred vision [24].
Having even one ingredient that could trigger side effects can make a product wholly unsafe for a particular user.
How OxyShred Compares to Other Weight Loss Supplements
OxyShred provides users with more energy, making it an excellent choice among pre workout supplements. With the inclusion of fatty acids, it can assist individuals looking to gain weight by targeting fat cells and supporting a healthy weight management journey. As a powerful fat burner, OxyShred stands out among other dietary supplements in the market.
We tested OxyShred head-to-head with three of the most popular fat burners available today. Here's what we learned.
PhenQ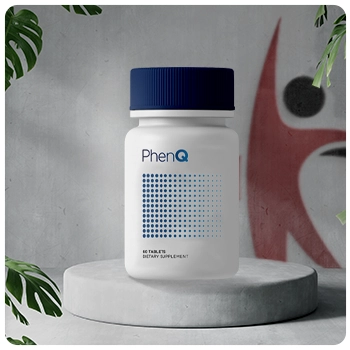 For my fitness clients struggling with weight loss, the first supplement we recommend is PhenQ. First, PhenQ contains 100% natural ingredients, and users in our test group were happy to report free it is free of any significant side effects.
Second, our own testing has shown PhenQ delivers fantastic results in burning fat, boosting metabolism, and improving overall health.
PhenQ uses ingredients like capsicum extract, nopal, caffeine, chromium, and a-Lacys Reset® to reduce stored fat, suppress appetite, block fat production, and boost energy levels.
PhenQ has half the caffeine as OxyShred, but enough so you feel an energy boost without experiencing any crash. As a test user, I personally experienced increased energy levels, mental clarity, and focus.
Although PhenQ may be pricier than other supplements, including OxyShred, it's well worth the investment, especially if you're struggling with weight loss.
LeanBean
As a personal trainer, our experience with LeanBean in our reviews has shown that it can help lose stubborn fat without excessive caffeine intake. I like that LeanBean has a shorter list of ingredients than OxyShred and doesn't hide behind any "blends."
This vegan thermogenic fat burner targets fat receptor cells and appetite suppression, employing turmeric, Glucomannan, zinc, and green coffee bean extract.
While some online reviews and feedback from our test group expressed displeasure with a six-pill daily dose, others felt that this offered a sustained benefit that covered the whole day.
The caffeine content isn't much, but taking LeanBean throughout the day may be an issue if you are sensitive to stimulants. The caffeine content didn't bother me, and I even continued my usual morning coffee intake.
Once they got past the six-pill daily requirement, our test group participants reported positive results in reduced snacking, and some had noticeable improvements in body composition.
Instant Knockout
Initially designed for top-level bodybuilders and athletes, Instant Knockout has quickly become popular in gyms everywhere, thanks to its powerful formula.
Our dietitians confirm that Instant Knockout contains potent ingredients like caffeine and L-theanine, which can boost performance, control fat, and enhance focus.
Like OxyShred, Instant Knockout is vegan-friendly and aims to accelerate fat loss through thermogenesis and metabolism enhancement. It also includes Glucomannan, a natural appetite suppressant, and L-theanine, which can help improve memory and focus.
Our test group participants praised the effectiveness of Glucomannan after several weeks of use and reported a significant and consistent reduction in food cravings.
Instant Knockout may not be suitable for those sensitive to caffeine. Still, for those who can handle it, the combination of 300 mg of caffeine along with green tea and cayenne can deliver a powerful punch to thermogenesis and metabolism.
Related Articles:
Where Can You Buy OxyShred?
You can buy OxyShred fat burner on EHPlab's official website.
You can also purchase it on Amazon and Walmart, but I always advise my clients to go through the official website to be safe. After all, some online platforms are selling either expired or counterfeit OxyShred supplements. These could be harmful to your health, so you don't want to run that risk.
What Do Users Have To Say?

We combed through various websites and found mixed reviews from OxyShred users.
"I've been taking OxyShred for years and years. It's a staple in my routine. I'm not a coffee drinker - I start my day with OxyShred every morning. I love the ingredients!"

- Afton Strain, YouTube
"In terms of it being a "fat burner," no, it's not a magic pill. If you use it to supplement daily exercise and good eating; it will help you, but you're not going to lose fat just from drinking it regularly. It's pretty pricey so just be sure you make a decision right for you."

- jbroui13, Reddit
I would purchase this item for pre-workout but it's way overpriced. I was hopeful to have it aid in weight loss and I actually gained weight. So, I'm unhappy that I spent $8 on a product that did the opposite of what it was supposed to do. Would not recommend"

- Jamie, EHPlabs Website
FAQs
Is OxyShred FDA-Approved?
No, OxyShred is not FDA-approved. But it is GMP certified, meaning it was produced with adherence to strict quality standards.
Does It Contain Phentermine?
No, OxyShred does not contain phentermine, which curbs your appetite. However, it does contain other natural fat-burning ingredients.
Who Should Avoid Using OxyShred?
Anyone with severe medical conditions should avoid using OxyShred. In any case, speak to your medical advisor before going on any thermogenic fat burner.
Should You Try OxyShred?
Based on 1st hand experience, I think it's a decent product that might be beneficial for some people.
OxyShred is known for its fat burning properties and offers a decent taste option for users. It targets the body's fat receptor cells, aiding in reducing body fat through its powerful combination of the best fat burning ingredients.
However, as you've seen in this OxyShred review, there are other fat burners out there that do a better job at fat burning and boosting energy levels.
An excellent thermogenic weight loss supplement I recommend to pretty much all of my clients is PhenQ. It has a well-researched and well-balanced blend of ingredients that proved to be quite effective for increasing the rate of fat loss and overall performance for my clients.
PhenQ offers a money-back guarantee, so order yours today risk-free and see if it'll make as much of a difference for you as well.
Our #1 Recommendation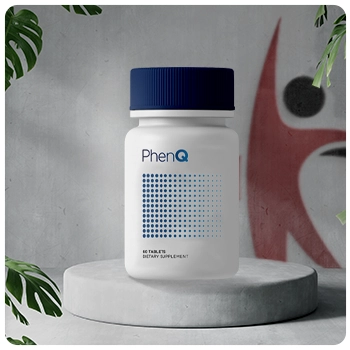 Pros
Suppresses your appetite
Blocks body fat production to stop weight gain
Improves your mood and energy levels
High-quality, all-natural formula
Get the BEST PRICE until the end of September
Cons
Can be only purchased through the company website
Was this article helpful?